Craig Black, the celebrated Scottish visual artist, has never been one to remain within the confines of the conventional. When he paints, the canvas comes alive. When he creates, he redefines the boundaries. When he reminisces about his days in football, he scores with each stroke of his brush.
This month (August 22), he proves it yet again with his homage to the illustrious Champions League. For football enthusiasts around the globe, the Champions League is more than just a tournament. It represents the pinnacle of club football, a competition that holds an unparalleled significance in the hearts of its fans.
The narrative of every match in this league revolves around a singular object – the ball. The ball that captures hopes, aspirations, and the collective dreams of millions. A ball that becomes the stuff of legends, glimmering in hues of orange, white, and blue as it sails beyond reach, culminating in the resounding crescendo of jubilant cheers.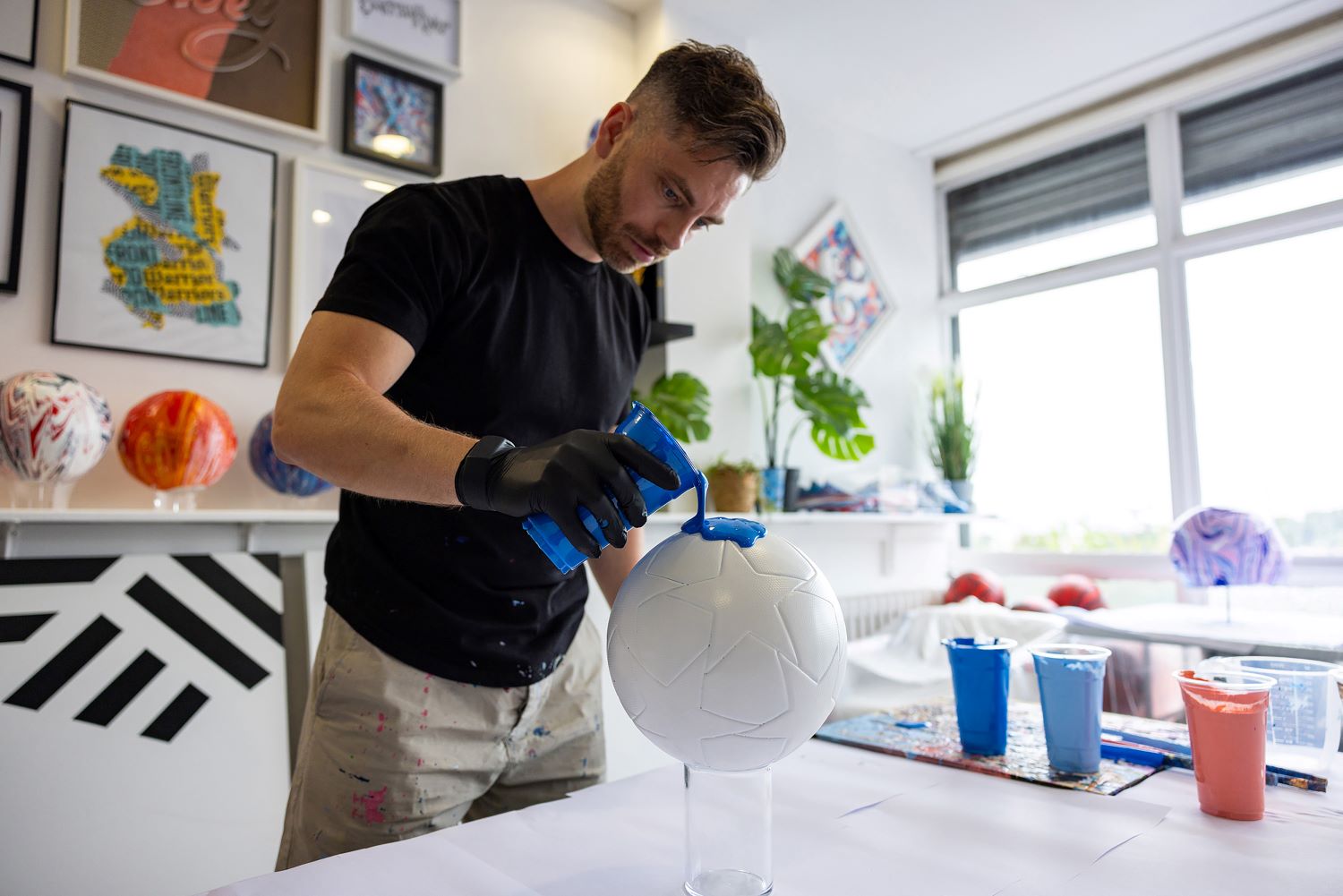 Craig's latest masterpiece captures the essence of this. A tribute to the Champions League, it's an artistic representation of what many regard as the greatest club competition on Earth.
The Artist's Journey and Inspiration
Hailing from Greenock, Craig Black is no stranger to international accolades. He's renowned for his bespoke creations, his captivating live performance art, and his distinct Acrylic Fusion technique. But what stands out this month is the Champions League Inspired Fusion Football.
Designed to reflect the constellation of global football stars that bring the League to life, this creation features white stars set against a backdrop of swirling blues, all interconnected by lines of bright sunrise orange.
In a previous chapter of his life, Craig took to the field as a professional footballer. Reminiscing about those days, he shared, "Watching Zinedine Zidane's iconic volley at Hampden Park in Glasgow was a defining moment for me. The trajectory, power, and precision of that ball is an indelible memory. I aspired to craft a football that would resonate with such monumental events."
His Champions League Inspired Fusion Football isn't just a static piece of art. With every rotation, it reveals a dynamic Acrylic Fusion pattern, which despite its constant change, remains harmoniously consistent. Craig dreams of the day when this football, an embodiment of art, is played by the luminaries of the Champions League.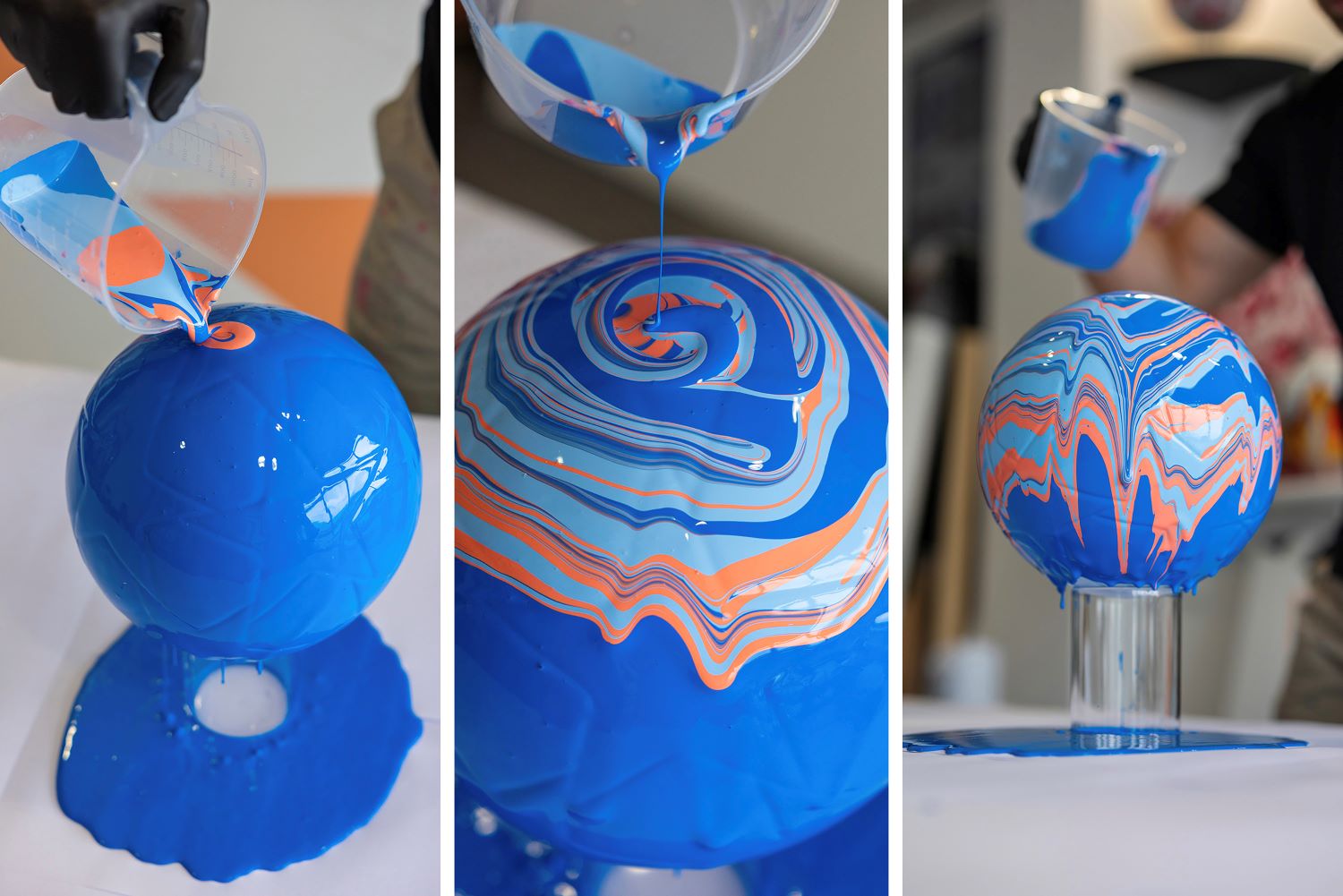 The Interplay of Art and Sport
Craig's artistry doesn't stop at football. His studio has been a hub for numerous sporting tributes that have garnered significant attention from both the art and sports sectors.
For instance, during Wimbledon this year, Craig introduced "Game, Set and Fusion." This transformative art piece reimagined tennis racquets and balls, distilling the very essence of tennis and encapsulating its formidable power.
In a recent collaboration, he was sought after to design unique trophies and medals for the Chivas Regal Game Day 2023, which took place at Old Trafford. The items were crafted in Chivas Regal's signature muted tones and boasted Craig's signature fusion technique.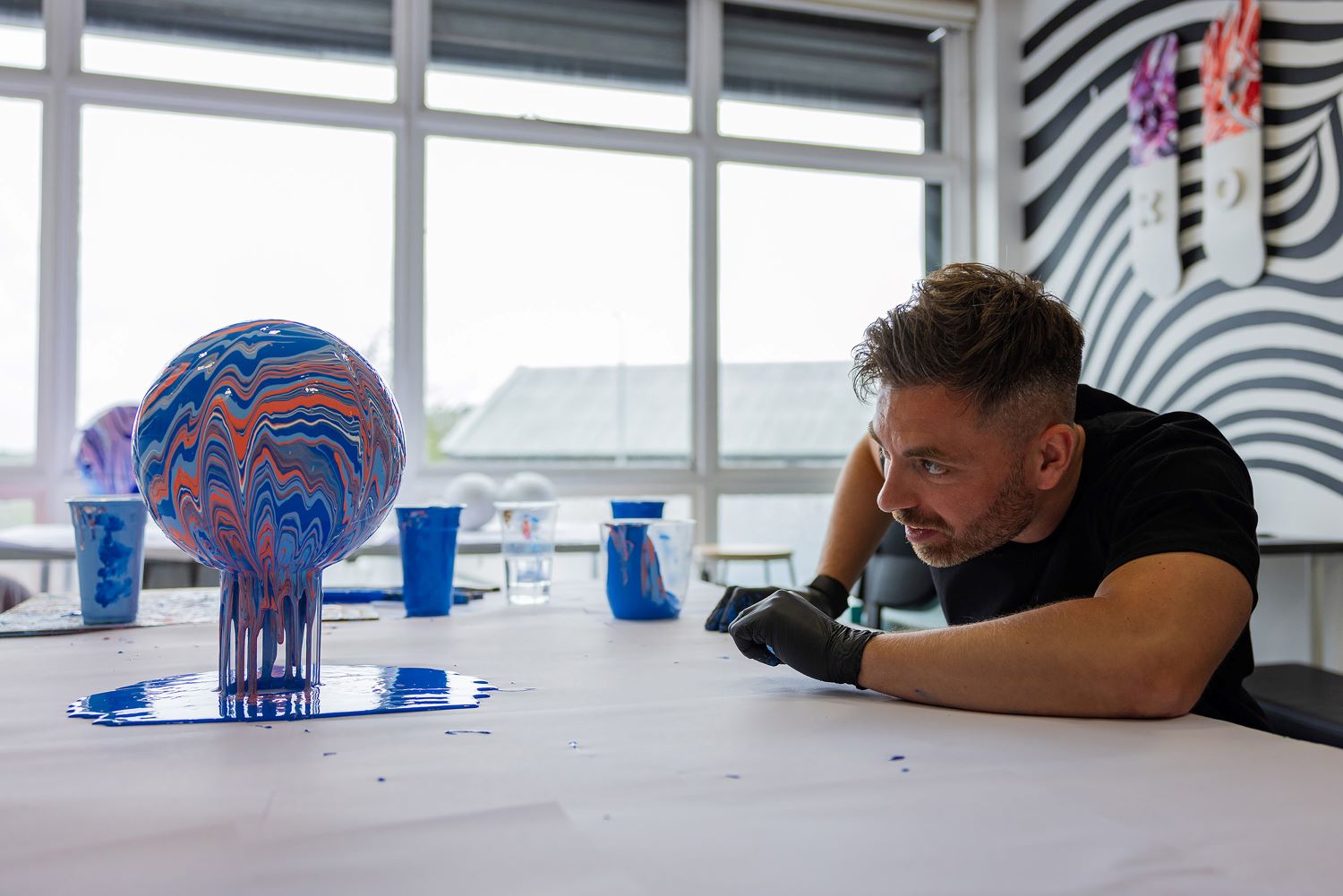 Craig's technique is a testament to his unparalleled creativity. He indulges in an analogue process of manually pouring acrylic paint layers, creating effects that are widely adored by global brands, art galleries, and collectors.
His collaborations span a broad spectrum. From crafting custom football artworks for FIFA during the World Cup to producing iconic basketballs in partnership with Wilson and the NBA. He's transformed unique speaker systems with Wisdom Audio, designed exclusive packaging for Mucho, and even created a one-of-a-kind custom bike frame for Ribble Cycles.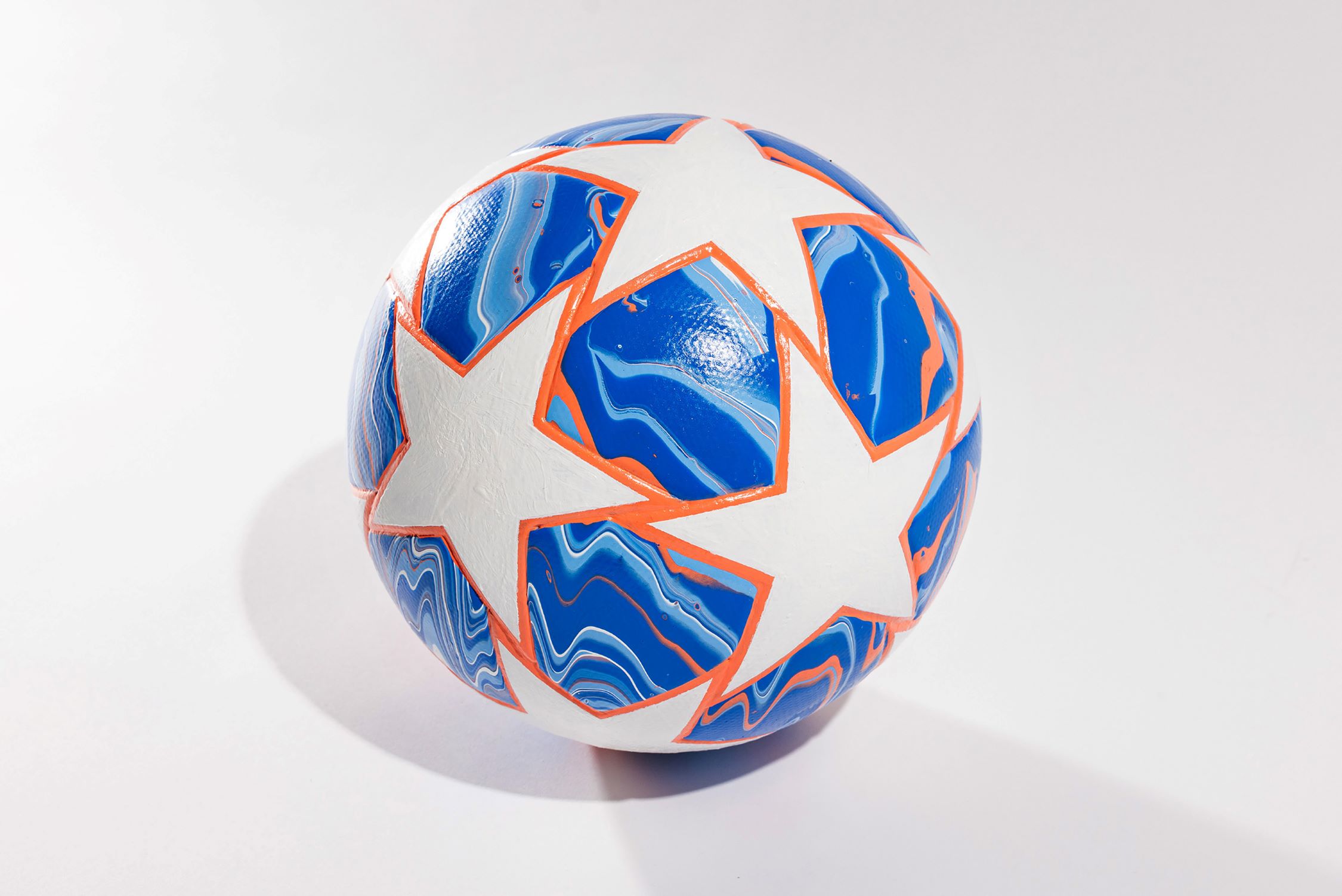 Global Recognition
Craig's masterpieces have graced galleries from London to Dubai, New York to Sydney. His story isn't just confined to his creations. As a sought-after speaker, he has inspired countless individuals by sharing his creative journey at various conferences and creative gatherings globally.
For those eager to witness Craig Black's art firsthand, a collection of his trophies and other works can be explored on his Instagram and his official website.
Craig Black's journey, intertwining the worlds of sport and art, continues to inspire, proving that with passion and creativity, boundaries can indeed become limitless.