The first thing you notice as you make your way through the bustling terminal of Tampa International Airport isn't necessarily the chattering crowds or the flickering departure boards. Instead, it's a mammoth, rosy-hued flamingo—a sculpture that has piqued the interest and ignited the imaginations of millions since its unveiling earlier this year.
More Than A Bird: An Experience
Dubbed 'HOME', this sculpture is not just another piece of airport art. It's a site-specific installation, meticulously designed to engage and immerse visitors. It embodies a sense of wonder, encouraging travelers to pause and reflect on their journey—whether they are flying out, flying in, relocating, or perhaps even embarking on a quest to discover a new version of 'home'.
At the heart of this installation is the ubiquitous flamingo, an icon of Floridian wildlife. The state of Florida serves as a home not just to millions of people, but also to a diverse range of flora and fauna, including the graceful flamingo.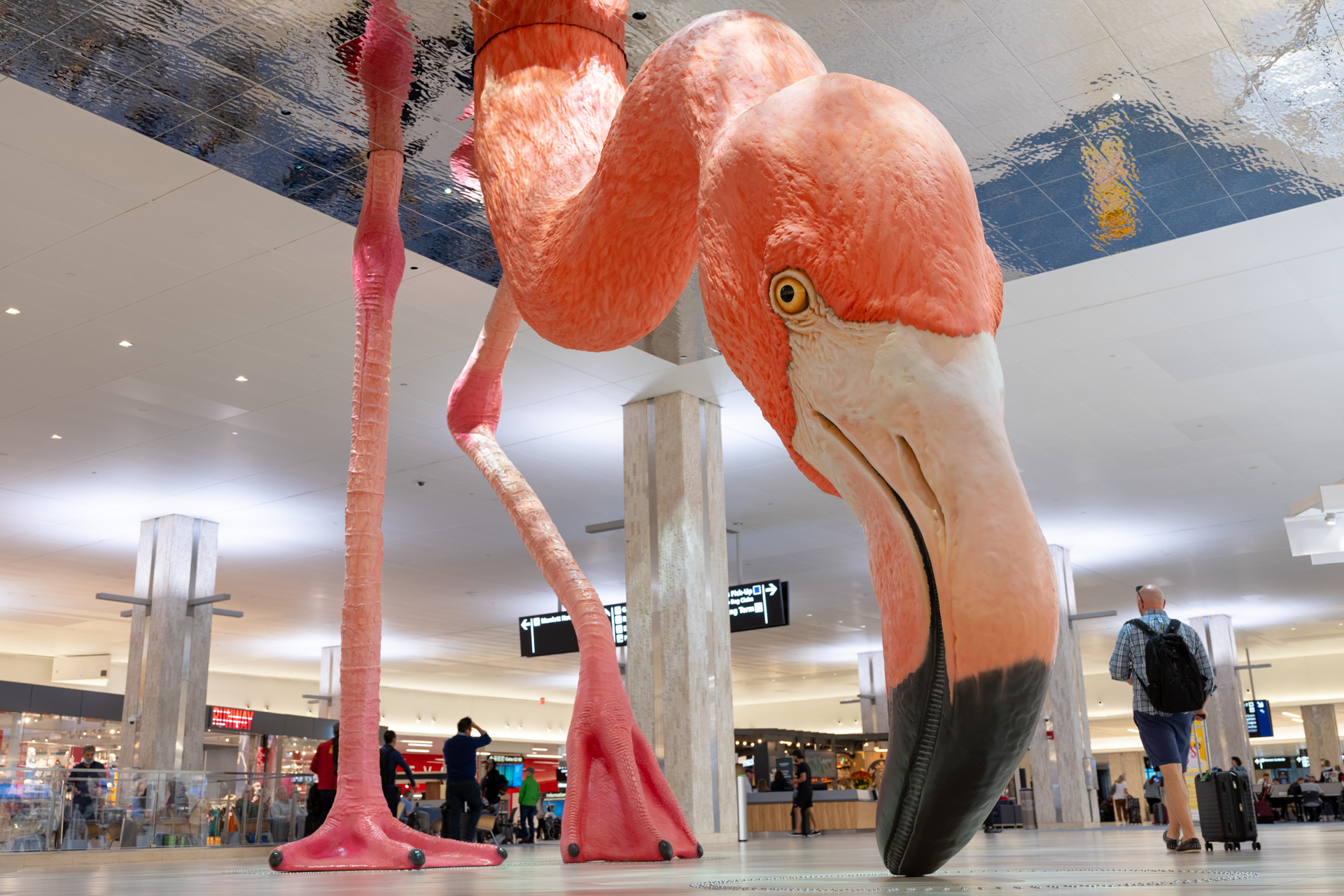 The Concept of HOME
Designed by internationally renowned artist Matthew Mazzotta, HOME aims to redefine our experience of shared spaces. This immersive, floor-to-ceiling installation is particularly unique, presenting the viewer with the illusion of being submerged underwater with the flamingo. As the bird appears to search for its meal, we are invited to engage with it and its world, prompted by the exaggerated scale that draws us into its environment.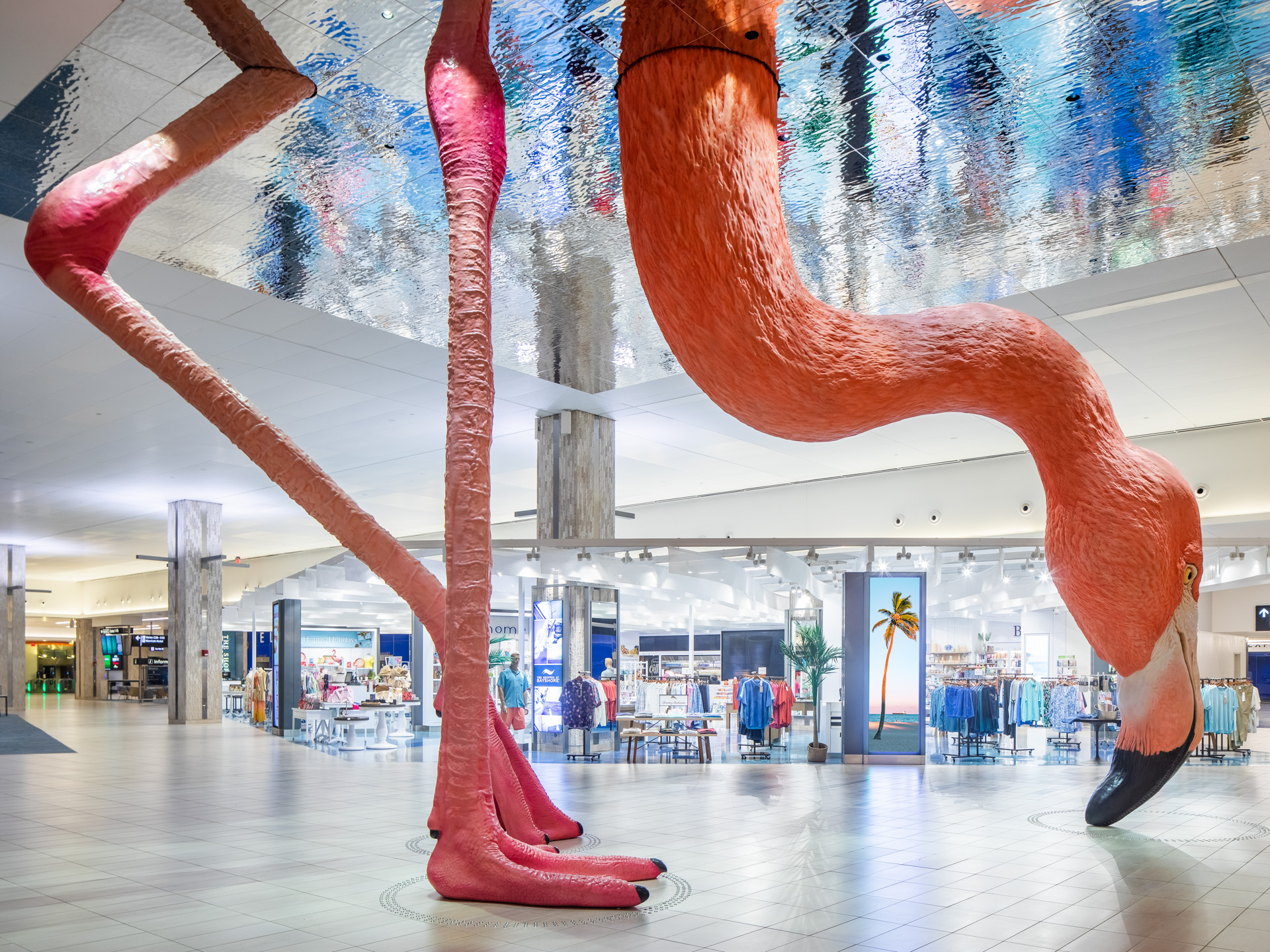 A Technological Marvel
The complexity of HOME doesn't stop at its concept. Look upwards, and you'll see a ceiling that replicates the shimmering water surface, thanks to specialized materials. Hidden projectors cast an intricate pattern of dappled, water-like light onto the bird and the floor, enriching the experience.
The installation's scale is purposefully calculated to awe the viewer both up close and from various vantage points throughout the terminal. The overall impact is an intermingling of wonder, contemplation, reflection, and even amusement. It serves as a beautiful paradox—both a pause and a spectacle for those on the go, capturing hearts and smartphone cameras alike.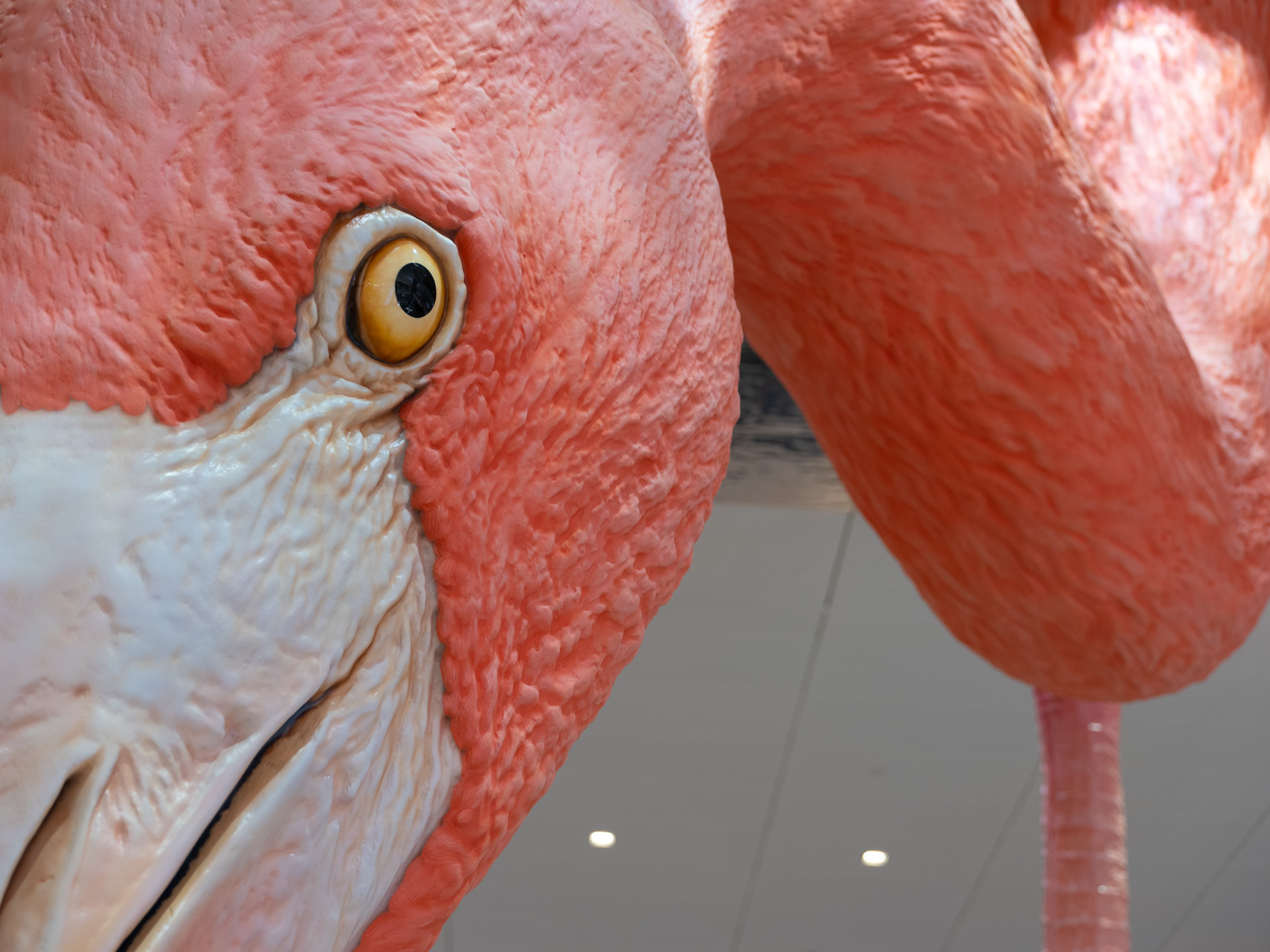 Matthew Mazzotta: An Artist at the Intersection of Disciplines
In terms of his education and accolades, Matthew Mazzotta is as impressive as the art he creates. His work has been featured in esteemed venues like the Cooper Hewitt-Smithsonian Design Museum in New York City. Mazzotta earned his Bachelor of Fine Arts from the School of the Art Institute of Chicago and later completed a Master's of Science in Art, Culture, and Technology from MIT. His array of honors is no less awe-inspiring, as he holds fellowships from TED and Guggenheim, along with grants from Fulbright and the Smithsonian. Notably, he's also been recognized as a Loeb Fellow at Harvard University.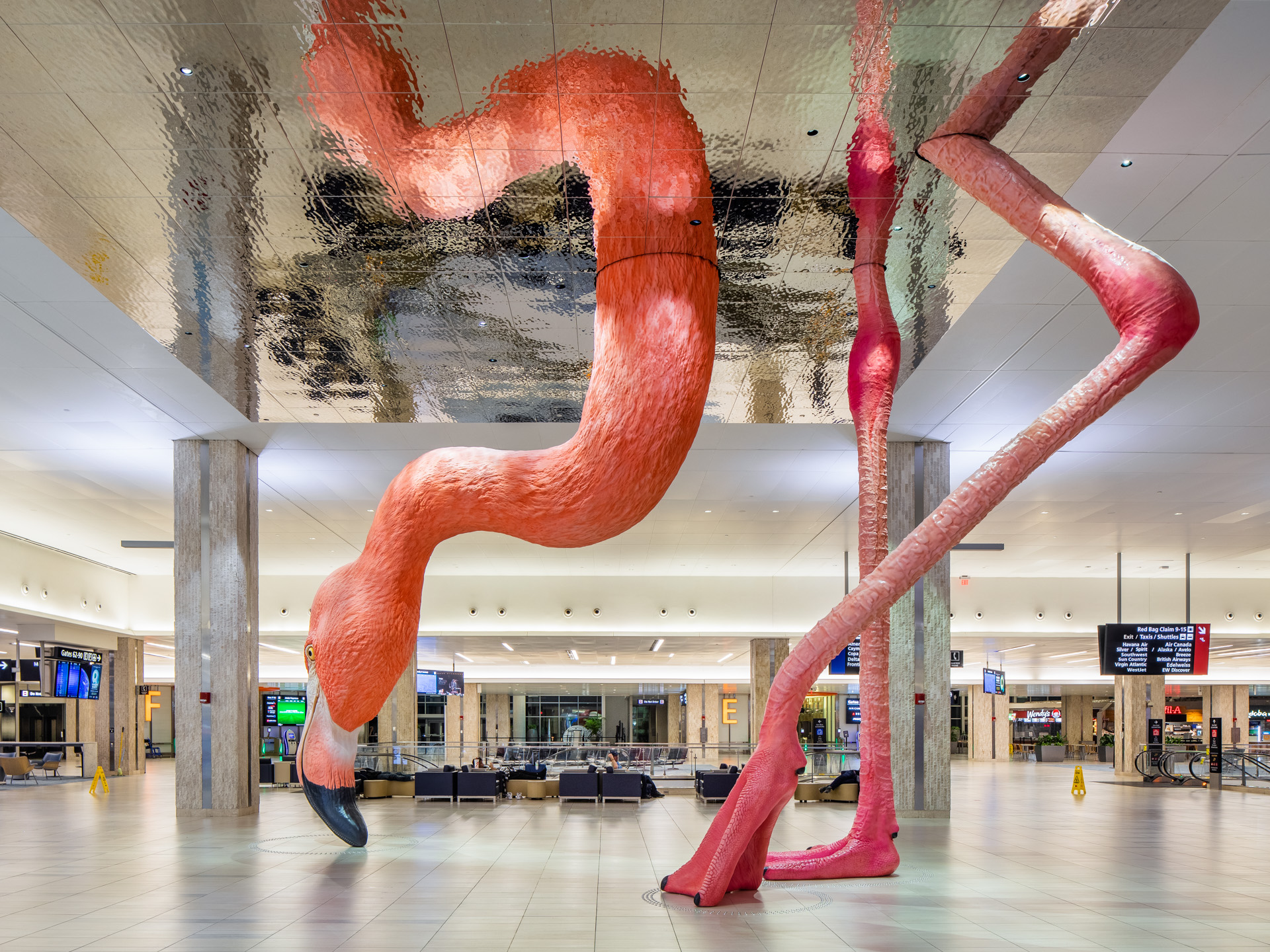 The Art of Togetherness
One of the most magnetic elements of the HOME installation is its ability to bring people into a shared experience. In an era where life hardly ever slows down, HOME offers a pause—a fleeting but precious opportunity to take a breath, reflect, and connect. Whether you're sharing this moment with friends, family, or even strangers passing by, HOME provides a communal atmosphere that is as rare as it is uplifting.
In summary, HOME isn't merely a sculpture or an art installation. It's an experience—a tranquil moment amid life's bustle, a visual spectacle, a dialogue between man and nature, and a tribute to the shared home we all inhabit on this Earth.
With millions of selfies and countless stunning photographs, including some taken by Matthew Mazzotta himself (though conspicuously absent are any selfies of the artist), HOME at Tampa International Airport has undoubtedly become a pilgrimage site for art lovers, environmentalists, and the simply curious. It beckons to us, reminding us that no matter where we are heading, we are all just travelers passing through the ever-changing landscape that we all call home.