Néle Azevedo is a Brazilian artist recognized for her temporary art installations that examine the transitory nature of art and life. The most well-known work by the Brazilian artist, "Minimum Monument," is made up of hundreds of little ice figures that dissolve in place over a few days.
The piece, which debuted in São Paulo in 2005 and has since been shown in cities worldwide, including Paris, Belfast, Lima, and Porto, consists of carved figures with their ankles crossed who are perched atop outdoor steps and in public places. As time goes by, the faceless sculptures seep and pool into little puddles, which was Azevedo's way of critiquing public monuments and considering "the history of the vanquished, nameless individuals who bring to light our earthly condition." The fragile nature of the ice substance is contrasted by the stability of the bronze, stone, and other materials commonly employed in statue and memorial sculptures.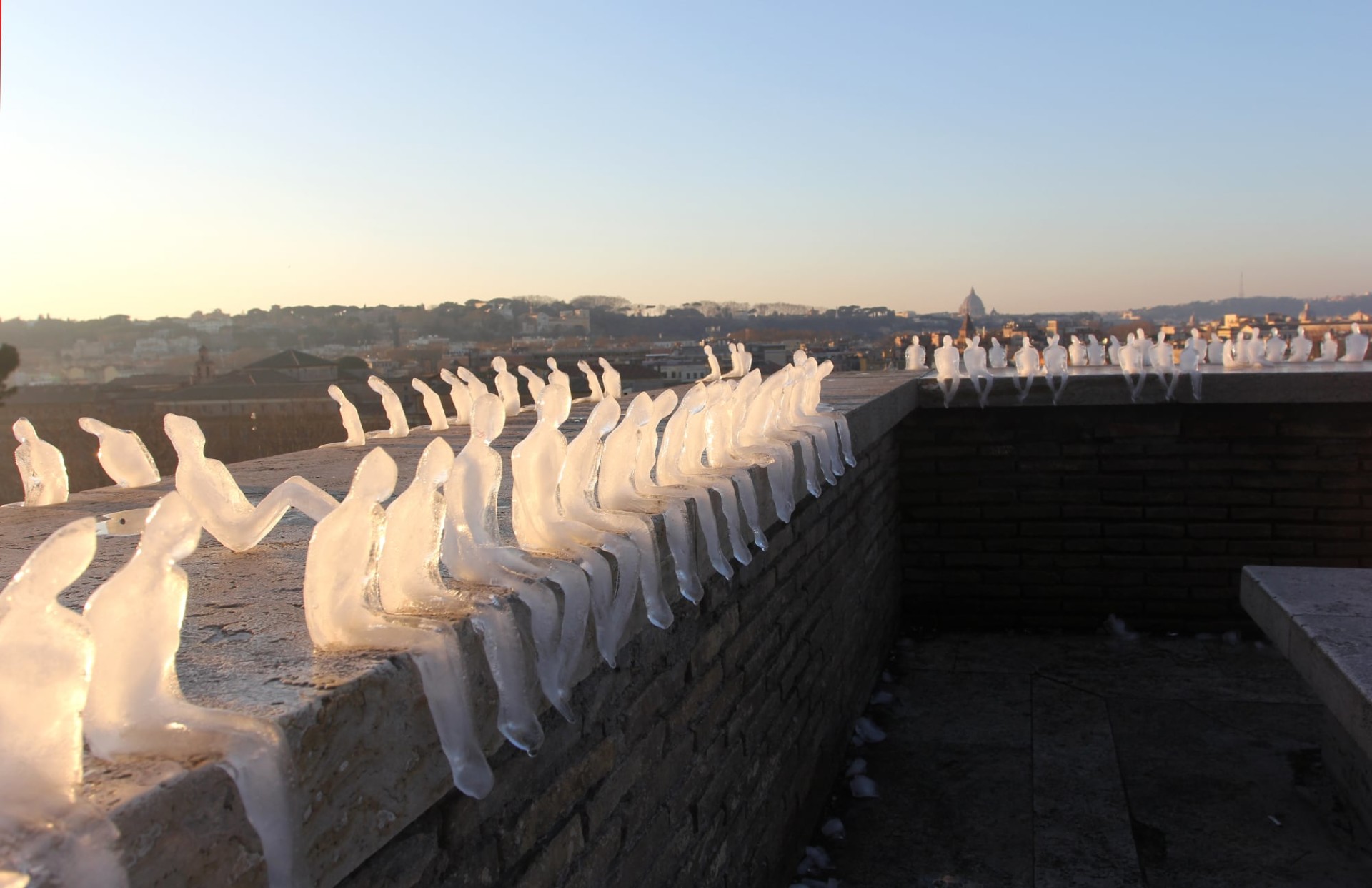 The artwork now has a more profound significance in the face of global warming, as it reflects both the planet's temperature and humanity's imminent demise. The long-term project is described in the following statement:
The pressing need for change presents an opportunity for a paradigm shift in governments' development throughout the world to consider new models of development. At the same time, these assaults served as a reminder to Western men that he was no longer in control. He has been made aware of his place in nature and that he is not its "king" but rather a part of it. We are part of nature.
Azevedo's "Suspended State" (subsequently replaced) gathers more than 1,000 ice figures and dangles them over pots, bowls, and other kitchenware with microphones in a similar way to "Minimum Monument." "The sound is essential since it evokes the sensation of disappearing," says the artist. "Melting sculptures (build) a bond between a personal self and a collective consciousness."
Follow Azevedo on Instagram to learn about new exhibitions and projects and explore an archive of her work, including multiple variations of "Minimum Monument."