Taking a Friday evening stroll on the streets of many oil-rich Middle Eastern capitals is a bit like having an all-areas VIP pass at the world's most exclusive supercar show. Maseratis, Ferraris, Aston Martins, Bugattis, and even the odd Koenigsegg Jesko or Pagani Zonda jostle for position on the city's boulevards while filling the still evening air with throaty growls that sound like Barry White singing in the shower.
But how did the elite who's who of the supercar and hypercar world make it from their point of origin, from their workshops in Italy, Scandinavia, and beyond, to the balmy streets of Dubai, Abu Dhabi, and Manama? The answer is quite simple; air cargo charter companies.
Unlike supercars, most standard family cars make their way to Europe from their production lines, scattered across various locations around the world, via sea cargo. In comparison to shipping a car by air cargo, mass shipping by sea freight proves to be the most cost-effective solution for the manufacturer. Shipping a car by sea costs approximately €2,500, while car air cargo comes with a price tag between €13,000 to €17,000, or even more depending on many factors, such as the distance, the type of aircraft, and the time-sensitivity of the transportation demand.
Why send cars by air cargo charter?
Private supercars are expensive, with several of the most exclusive models costing well over €2 million, while a super rare 1962 Ferrari 250 GTO could cost as much as €60 million. Not exactly things that you want to get scratched or damaged during transport, that's why the owners of such high-value luxury goods will pay whatever it takes to have them arrive safely, and unscratched at their destination.
It's for that very reason that there are specialist air cargo charter service companies who have become experts in air freight car cargo. For owners of expensive supercars, classic collector's cars, cars with historic values, right up to Formula 1 racing cars, air cargo flights are the answer every time.
Many high-wealth individuals travel abroad exclusively to purchase a particular model of a supercar. Once the deal is done the car has to be transported to the owner, who may be located anywhere in the world. That's why companies like Rolls-Royce, Bentley, Jaguar, and many others nurture close relationships with air charter companies to fulfill their order sheets, often in record time.
There are also museums, traveling heads of state, film production companies, and car designers with prototype vehicles who all rely heavily on the experience and the services provided by air cargo car shipping specialists.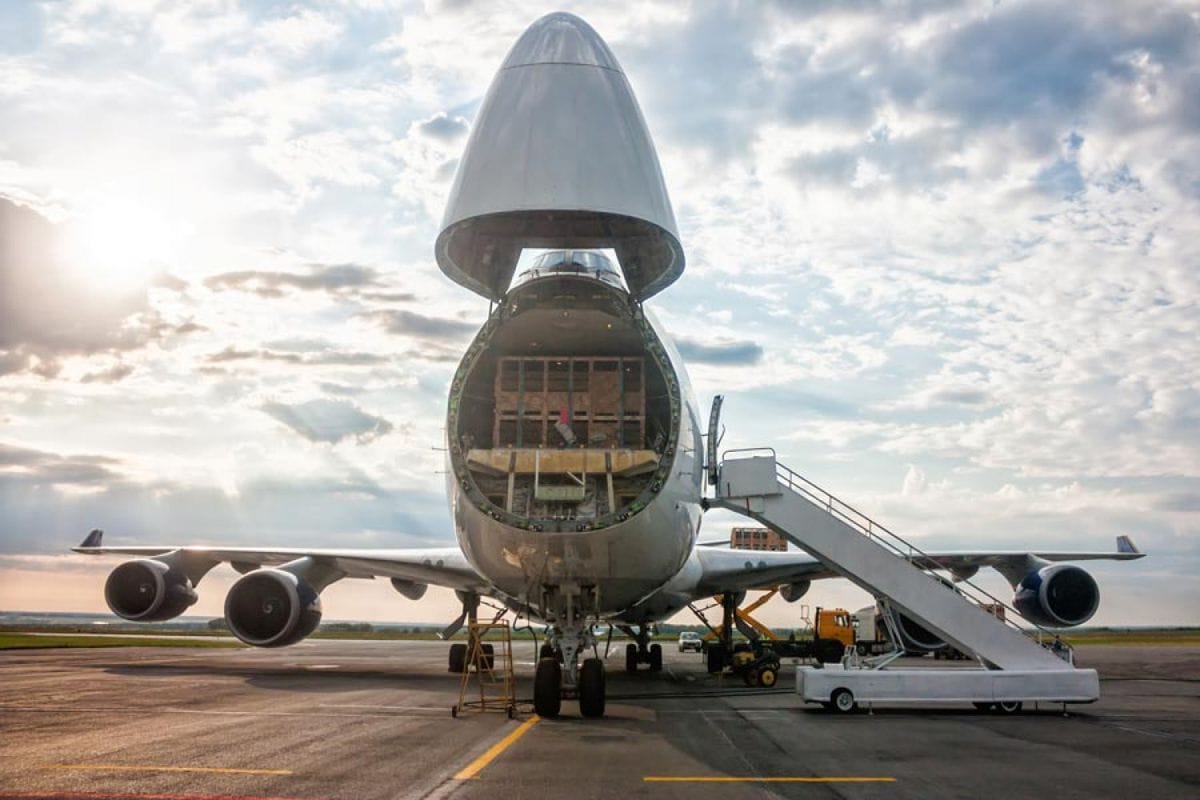 The luxury car market
Rather than visiting several car showrooms, prospective supercar owners tend to favor visiting the world's luxury car shows, exhibitions, and product launches. Some buyers have even been known to have the cars shipped directly to their location for a test drive. That's a lot of expense if you decide that the car isn't for you – however, some dealerships will often foot the bill as the air freight cost is negotiable in comparison to the luxury car's price tag.
But there are more than just wealthy individuals who need to transport luxury cars, in fact, the list is quite an extensive one.
Apart from owners of models like Bugatis and Maseratis who need to send their cars to a specialist service center, usually at the manufacturer's main factory, the list of those using air freight car shipping is also quite extensive.
Many prototype supercars require testing under various conditions in multiple locations. Their designers and engineers need to examine the car's performance in extremes of heat and cold, ice and rain, and on a variety of road surfaces. This usually means transporting the prototype quickly, and in secret – the automotive industry is a very secretive place – and that's where air freight car shipping comes into play.
Shipping a car by private air cargo charter, using experienced providers, can be tailored exactly to the client's needs. Multiple destinations can be factored into the equation, time may be of the essence in getting the car to the production stage, and to take advantage of really extreme conditions, a special aircraft may need to be procured. However, luxury car shipping experts usually take this in their stride, knowing exactly how to handle even the most unique requests.
There are also car collectors along with car and transport museums who rely on the services of air cargo charter companies and oversized air cargo providers. When luxury car dealerships open a new showroom, which may be situated on the other side of the world, they need to transport their vehicles in confidence that deadlines will be met and the cars will arrive safely and without incident.
There are also new luxury and supercar launches in front of the press and the media on different continents. There are motor shows and industry events and then there is the movie industry, an industry heavily reliant on the transport of cars as movie extras – think James Bond driving his Aston Martin through the mountains of Switzerland or the switchback city streets of Monte Carlo. The cars have to be shipped somehow, and when road transport is not a viable option, due to time constraints, or distances involved air freight car transport comes to the rescue.
But what's exactly is involved in shipping a car by air?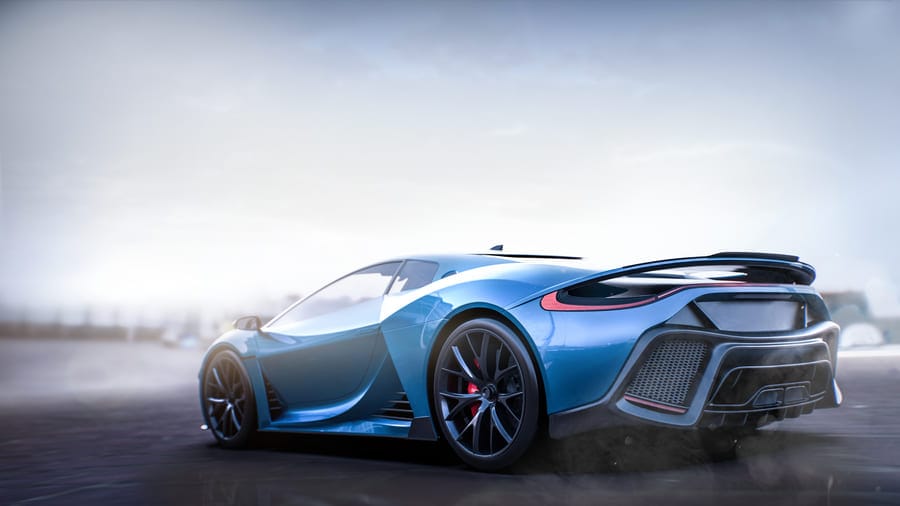 The process of air freight car transport
Apart from being able to answer a question like how much it cost to air freight a car, an air cargo charter company expert in automotive transport can tell you the exact steps involved in the process. Simply handing over the keys is not an option.
We've made a simplified checklist to help you get started – if you already own a Pagani Zonda, you can just hand this list to someone else to take care of.
Remove any loose items exterior items from the car, antennae, etc.
Inspect the car for any existing defects, scratches, dents, and photograph every element of the car's exterior and interior.
If you are using a ground transport company to take the vehicle to the cargo service premises or airport, give the keys to the transporter and keep a spare set for yourself.
When air freight shipping a car never have more than a quarter tank of petrol.
When shipping a car to another country, customs demand that you have at least 3 officially notarised copies of the vehicle title. Also, if there are any claims or liens to the title, a notarised letter from the lien-holder needs to accompany the transaction and be presented at the point of departure.
Ensure that the vehicle is in full working condition – a partial service may be necessary – and that brake lines are checked, fluids topped up, and the vehicle's battery is fully charged.
Disable any security systems.
Ask your air cargo charter company about any other procedures that may necessary.
Using a GPS tracking device, your shipping company will then be able to inform you of the car's location at any given time. Another thing to note is that your regular car insurance does not include cover while the vehicle is being shipped, and may not be insured once the vehicle reaches its destination. Again, your air cargo charter service will most likely be able to advise you on such matters.
Finally, there is the process of physically shipping the vehicle onto the aircraft. This usually involves your cargo service provider will load your vehicle onto a specialised platform, designed solely for shipping cars by air freight. Your car will not be loaded directly onto the plane.
The charter company's specialist loaders will then secure your car onto the transport platform using tire straps, taking extra care that no damage is done to the wheel caps or any other part of the vehicle. The vehicle is then loaded onto the aircraft without being touched by human hands.
There are of course many other aspects involved in luxury car transport, and the best people to answer any questions you may have is your air cargo charter service. In fact, the more questions you ask them, the accurate their initial quote will be.
Specialist car cargo charter companies do this for a living, they know what's involved, what might go wrong, and if something does go wrong to disrupt the smooth transport of your vehicle, you can rest easy knowing that the professionals are in charge of the whole process.