A truck is useful for certain jobs like hauling and towing. In fact, it is designed to work, and more recent models are designed for family use. So, you could have it as a utility vehicle.
Now, imagine you are traveling with your family and you stuff your belongings in the truck's bed. How do you keep them secure from the elements or even thieves? Well, you could use a truxedo tonneau cover to utilize the space in the bed of your truck.
It is important to note that "tonneau" is any type of hard or soft covering for the protection of truck beds. The term was initially used when describing the rear part of a vehicle with a seat that was exposed to open air. You may call it a rumble, but with time, tonneau took the description of a canvas covering for protecting seats that were not in use. However, the term is currently exclusive to trucks.
The cover is readily available, offers great security, and customized for just any truck. But is a truck cover worth buying?
Why Get a Truck Cover?
A truck cover provides security for your truck's bed, adds more usable space for storage, and improves the gas mileage. It covers the bed such that you can place your belongings there without any cause for worry.
However, if you are leaving your vehicle for a long period, you need to move your things to the cabin, and then return them to the bed when you are ready to continue your trip. This is because you do not want someone to come along and grab something when you are not there. It is better to avoid opportunistic crimes as much as possible.
But some truck cover models provide a lock mechanism such that you can store your things there for a long time without worries. Then move them to the garage when you no longer want to drive around with them.
Furthermore, the cover could improve your gas mileage if the truck's profile is aerodynamic. Now, you have to be careful because some models that have a streamlined profile won't compensate you for the extra weight of the cover.
You can read this article to know the pros and cons of truck covers.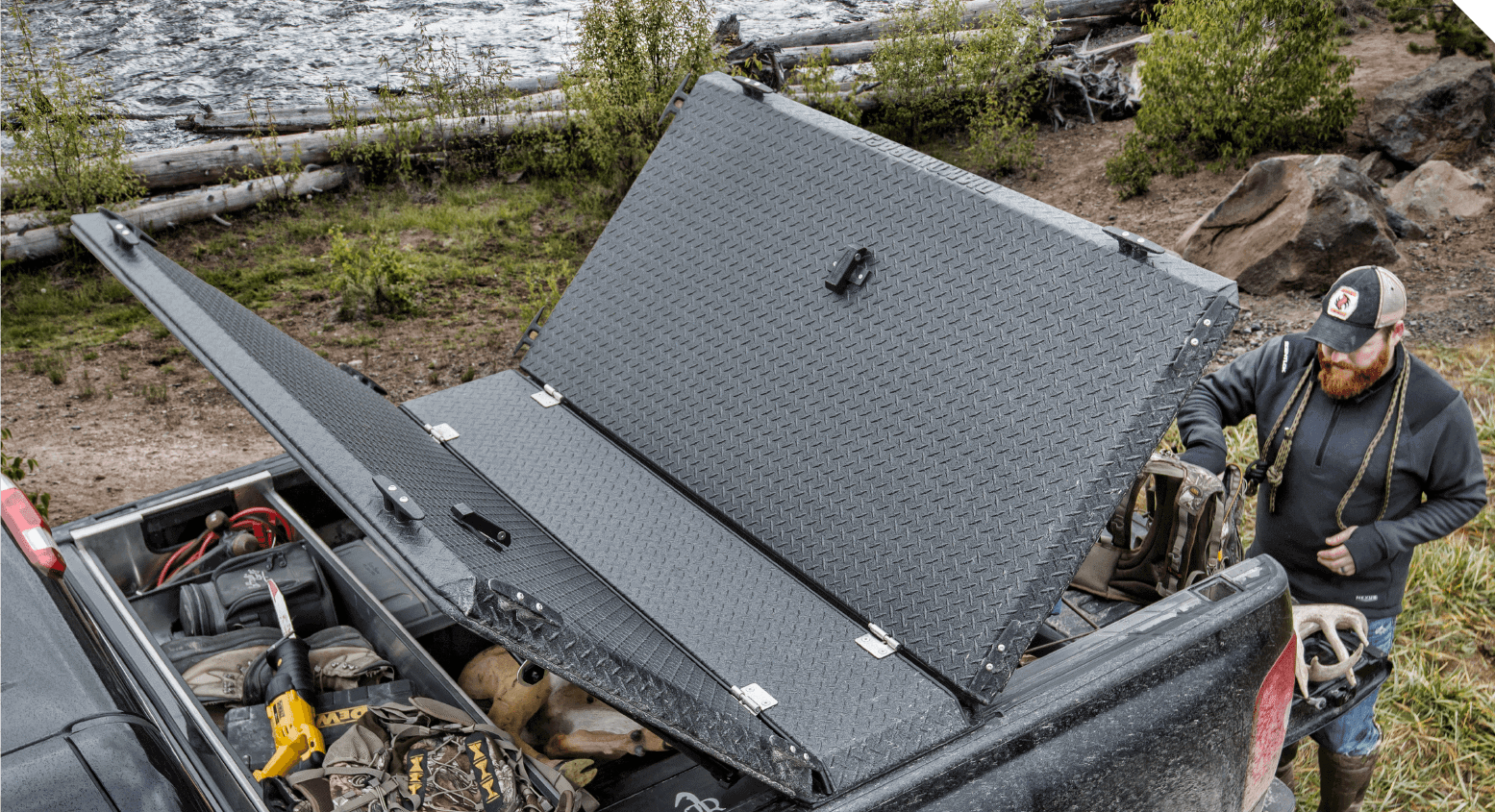 Types of Truxedo Tonneau Covers
When you want to buy a Truxedo tonneau cover, you have to consider the different styles because not all of them will address your needs or concerns.
Roll-Up
This style is cheap, and you can remove it with ease. But it can only provide a small measure of security. It is generally used to keep things from falling off the truck when you are on a highway. Additionally, it takes up just a little space and you can install it above the rails on the truck's bed.
Trifold
You can find this style in hard or soft formats. It will typically latch down from within and it relies on the tailgate's locking mechanism to prevent anyone from gaining access to the bed. It has a lightweight, but the soft version is lighter. Also, it is easy to mount and can fold easily if you need to carry oversized equipment.
Retractable
You can mount this style underneath the rails, or it may come with rails that you can attach to the truck. It functions like the accordion; it folds up or rolls onto itself when you open it. The retractable style comes with a lock that could also depend on your tailgate's lock. It is easy to fix and provides quick access when you need to pick up an item and zoom off.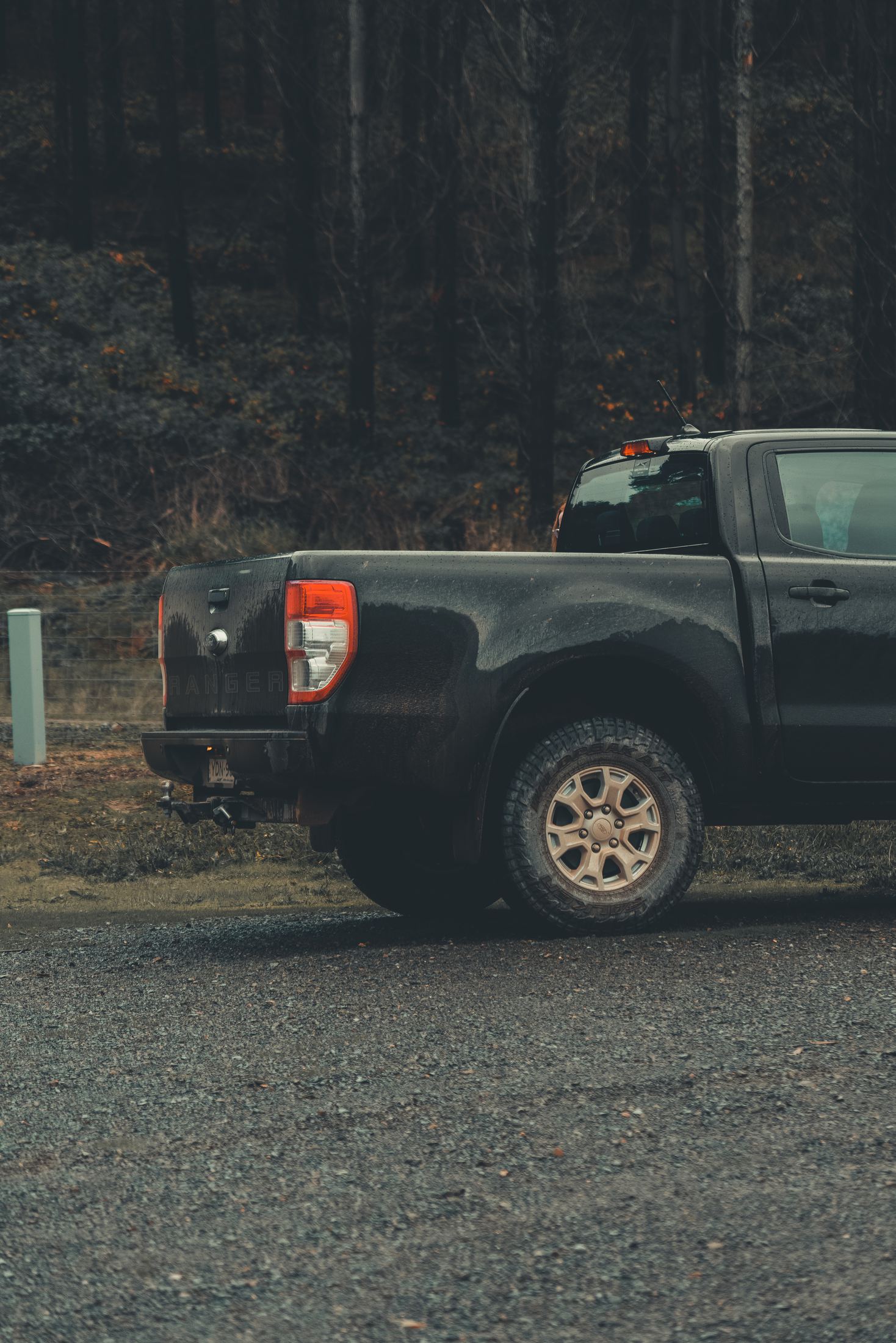 Hinged
This is the most popular type of bed cover. It is a one-piece cap that hinges upward when opened. Also, it is produced with fiberglass to make it lightweight. It offers individual locks on both sides of the bed, and you could get a matching color with your truck. However, it is very costly and quite difficult to mount.
You can check out https://www.wikihow.com/Buy-a-Tonneau-Cover-for-Your-Truck to know how to buy a tonneau cover.
Conclusion
We have shared some reasons why a Truxedo cover is worth buying for a truck. It offers security, more useful space for your items, and could improve your gas mileage. Also, we discussed the types of covers. So, ensure you get the one that best suits your needs.