Building a brand is a time-consuming process and takes careful planning to implement perfectly, but with lanyards, badges and other customizable options, you can build the brand and create the perfect customer experience to drive sales and boost popularity. But why should you start with Lanyards? In this article, we will be providing you with insight into how a lanyard can benefit your business in the new year. 
Strengthens Brand Identity
Building your brand and increasing visibility can be a challenging feat. Not only does the branding need to be consistent across a number of different platforms, but it also needs to be clear. By using custom lanyards with your brand printed on them, you are then helping to showcase the brand with those that are in store as well as those that see you in the high street. Whether it is printed in bright colours or it is a more subtle design, this can strengthen the identity of your brand over time. 
Like why your business needs name badges, lanyards can be an essential brand image-building tool. Lanyards can include name badges, photo IDs, or access cards. Visitors and clients can quickly recognize who works for your company, which enhances communication and trust. Beyond employee identification, lanyards provide a subtle yet effective way to promote your business. Consider advertising your brand by using lanyards at trade shows, conferences, or other events. Attendees who wear your lanyard effectively become walking billboards, spreading your brand message throughout the event.
Designing lanyards to enhance brand visibility involves aligning aesthetics, branding elements, and practicality. Clarify your brand identity, values, and target audience. Moreover, select colors and fonts consistent with your brand and prominently feature your logo and other branding components. Opt for high-quality materials that are comfortable and durable.
Include contact details like your website URL or social media handles. Incorporate eye-catching designs and consider double-sided printing or QR codes for added information. You can also include value-added content and limited editions for special events and distribute them at relevant gatherings.
Additionally, encourage wearers to share photos online and continually monitor the lanyards' impact on brand visibility to make necessary adjustments. Balancing visual appeal and branding elements is vital to creating lanyards that effectively promote your brand.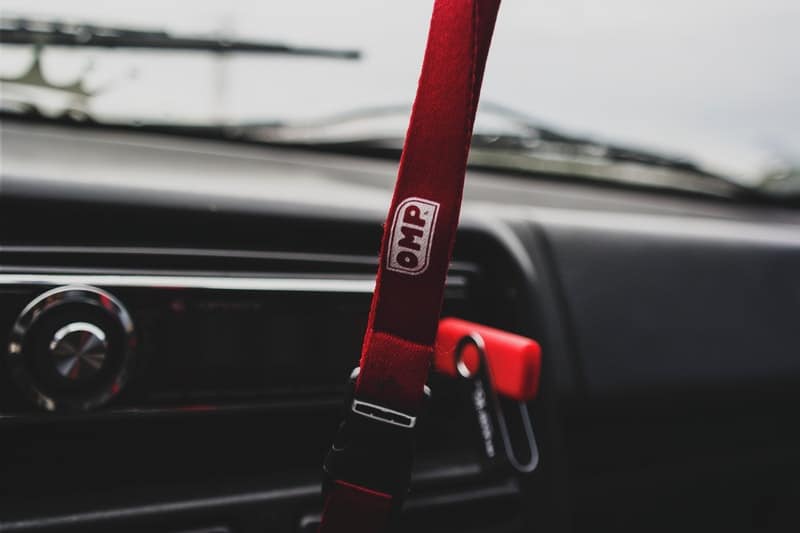 Increases Networking Opportunity's
In addition to this, using printed lanyards at events and conventions can help to encourage networking opportunities. With a clear branding on your lanyard to hold your pass, you will then be showing others that you are a professional-looking brand. This is an added bonus for small businesses as you are then more likely to connect with others in the industry and learn from leading experts, this knowledge can then be used within marketing campaigns and other aspects of the business to help aid growth over time.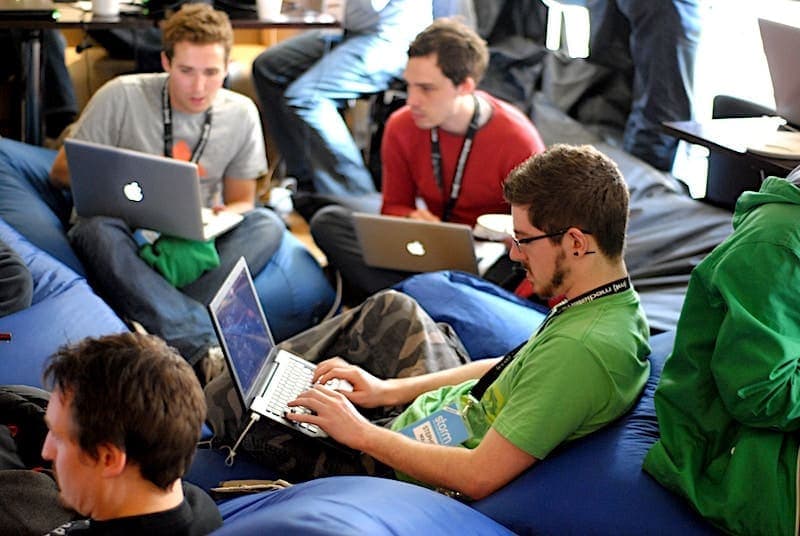 Makes Your Business Look Professional
When being approached by an in-store assistant, many people look for a friendly approach by someone who looks professional. Whether this is the uniform as a whole or a lanyard to help differentiate them from a customer, this can help your business to look professional at all times. In addition to this, this is a practical way of storing keys as well as documents such as employee ID and promotional codes. Whether you go for a bright colour or you opt for a simpler design with clear branding this will help your business to stand out in a new and exciting way.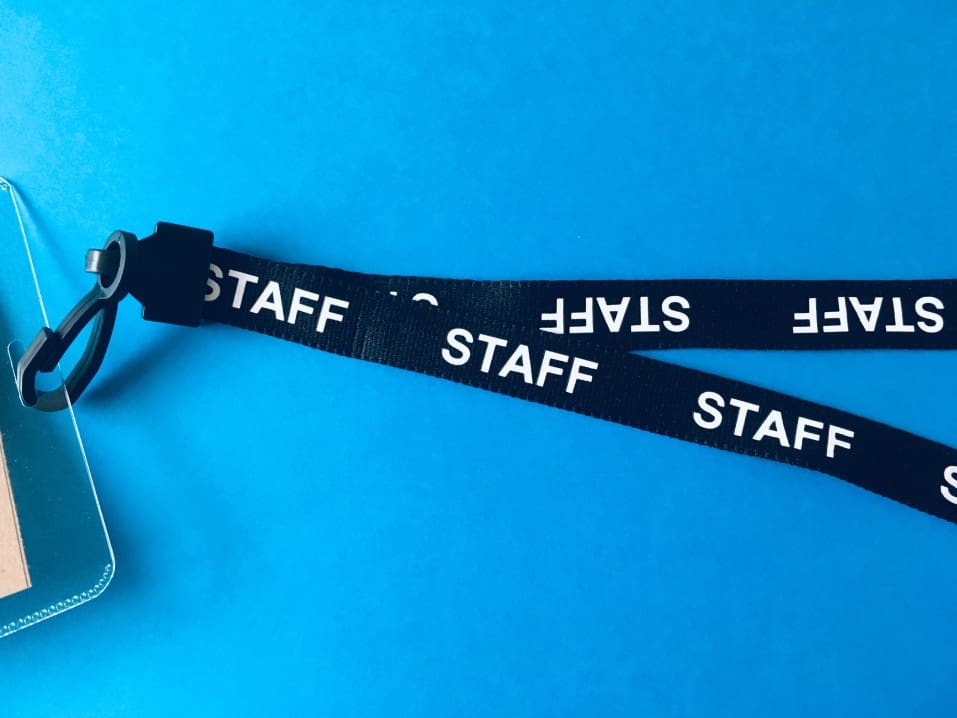 They Are Also Practical
Practicality is key, particularly when working on a shop floor as you will need elements such as safety knives, employee ID and keys all in one place. By providing them with a lanyard, they can have all that they need around their neck helping to increase efficiency over time. In addition to this, the cost of manufacture is also much cheaper than other personalisation techniques allowing you to order in bulk and save money in the process, making it beneficial for both small business and large corporations to achieve the brand identity that they want as we head into 2020.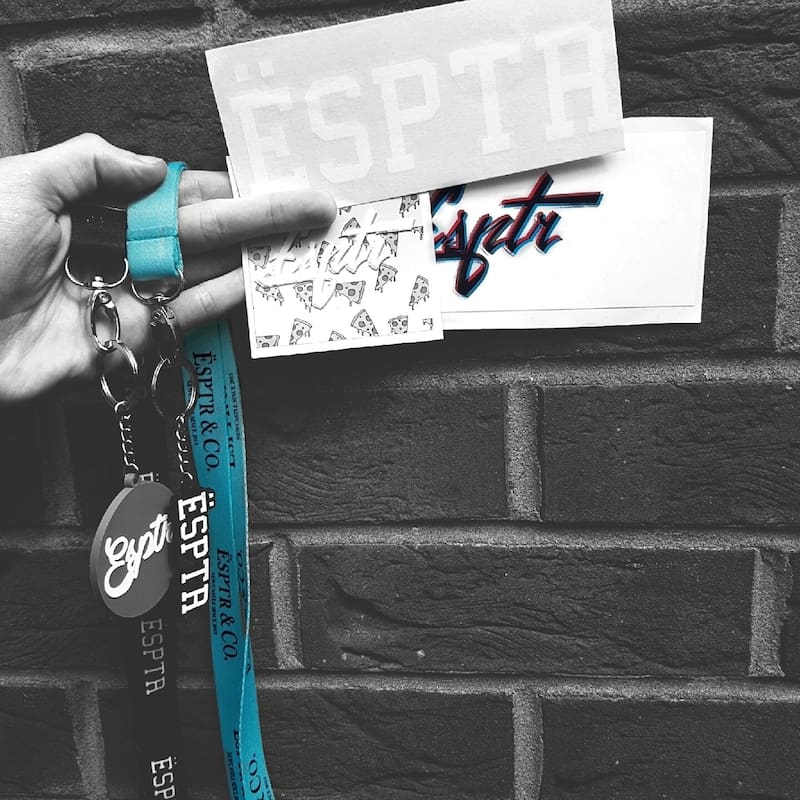 With this in mind, there are a number of ways that a business can boost their brand identity's, but with the practical element of Lanyards, this could be the hidden secret you need to make your business a success.