Calvin Cordozar Broadus, Jr., who was born on October 20, 1971, is a multifaceted American artist in the entertainment industry. He holds several titles such as rapper, singer-songwriter, record producer, and actor. Broadus is more popularly recognized by his stage monikers, including Snoop Doggy Dogg, Snoop Dogg, and Snoop Lion. The artist's global album sales exceed 30 million copies. His entrance into the music scene occurred in 1992, under the mentorship of well-known rapper and producer Dr. Dre. The two artists first worked together on Dr. Dre's debut solo project called "The Chronic," and their collaboration also extended to the soundtrack of the movie "Deep Cover."
Early Life and Background
Calvin Cordozar Broadus, Jr. was born in Long Beach, California, USA. He was named after his stepfather, Calvin Cordozar Broadus, Sr. The young Broadus showed an early interest in music and started singing and playing the piano at the Golgotha Trinity Baptist Church. He also rapped in his school and showed promising talent from a young age.
Stage Names
The artist has adopted multiple stage names over the years, the most prominent of which are Snoop Doggy Dogg, Snoop Dogg, and Snoop Lion. The change in names often signified shifts in his musical style or focus. For instance, "Snoop Lion" was a name he took on when exploring a reggae style of music.
Mentorship by Dr. Dre
In 1992, Calvin Broadus was discovered by Andre Romelle Young, better known as Dr. Dre. The two collaborated on Dre's first solo album "The Chronic," which became a massive success and laid the groundwork for Broadus's own burgeoning career. They also teamed up for the title track of the film "Deep Cover," marking one of the artist's first forays into the world of soundtracks.
Album Sales and Commercial Success
Over the course of his career, Broadus has sold over 30 million albums globally. Some of his most successful albums include "Doggystyle," "Tha Doggfather," and "R&G (Rhythm & Gangsta): The Masterpiece." His albums span multiple genres, from hip-hop and rap to reggae and funk, showcasing his versatility as an artist.
Acting Career
In addition to his music, Broadus has also carved out a successful acting career. He has appeared in numerous films and television shows, often leveraging his unique persona to bring characters to life. Some of his notable roles include appearances in movies like "Starsky & Hutch," "Training Day," and "Soul Plane."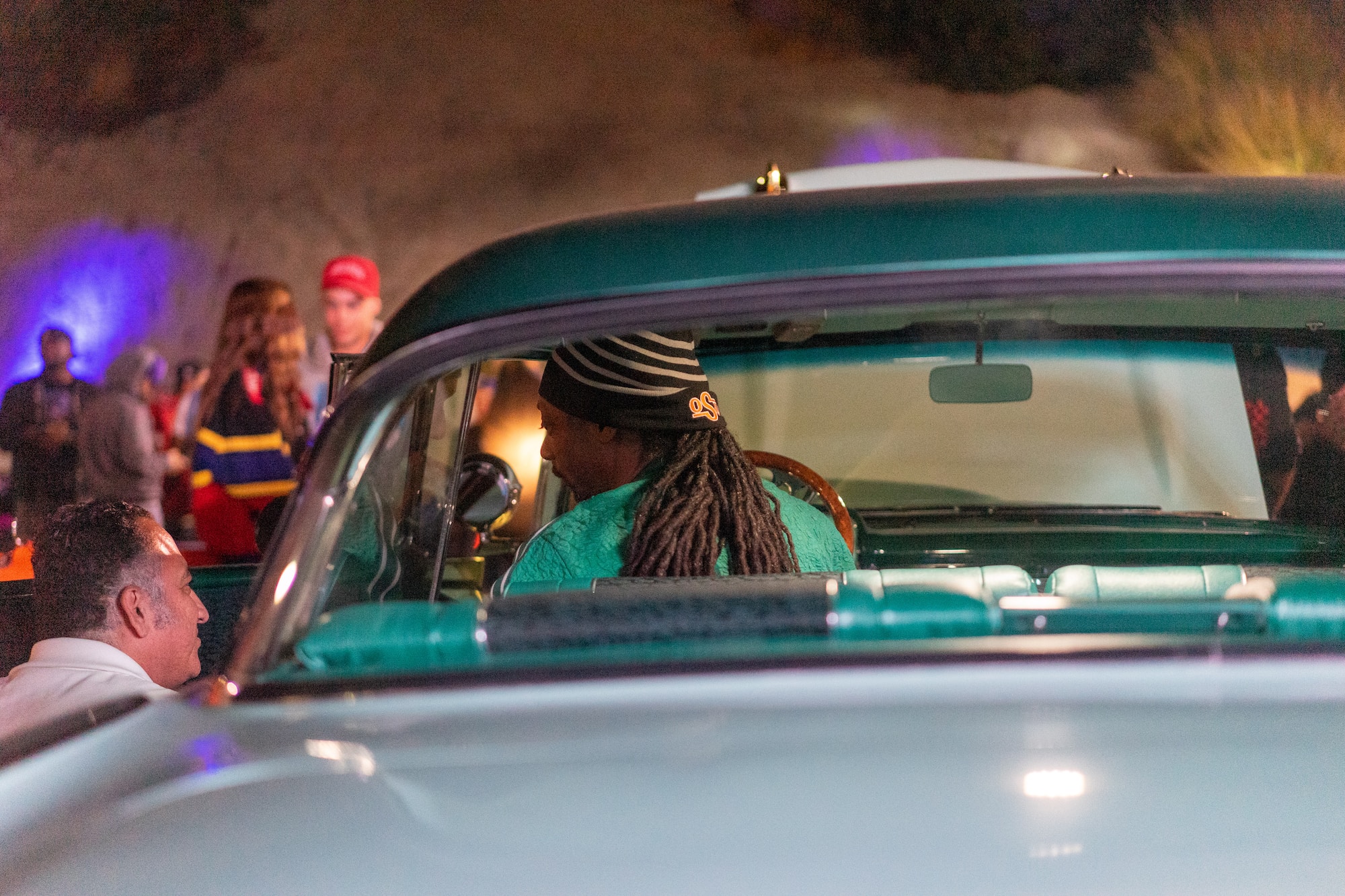 Entrepreneurial Ventures
Broadus is not just confined to the arts; he is also a successful entrepreneur. He has several business ventures, ranging from a line of cannabis products called "Leafs by Snoop" to a venture capital fund that invests in emerging tech companies.
Philanthropy
He is actively involved in several charitable activities. For instance, he created the Snoop Youth Football League for children between the ages of 5 and 13, offering them a platform to engage in sports and teamwork.
Awards and Recognition
Over the years, Broadus has received numerous accolades, including Grammy nominations. Although he has yet to win a Grammy, his influence and contributions to the music industry are undeniable. He has also received awards from other organizations, including the BET Awards and the MTV Music Awards.
Personal Life
Broadus is married to Shante Taylor, and the couple has three children. He is also a first cousin of R&B singers Brandy and Ray J, showing that musical talent runs in the family.
Influence and Legacy
Broadus's influence extends far beyond the realm of music. He is considered a cultural icon, having made significant contributions to not just the world of entertainment but also to business, philanthropy, and social activism. His legacy is one that will be studied and admired for generations to come.
In summary, Calvin Cordozar Broadus, Jr. is a multi-talented American entertainer known by various stage names like Snoop Doggy Dogg, Snoop Dogg, and Snoop Lion. With a career spanning multiple decades, he has made an indelible mark on the music industry and beyond, selling over 30 million albums worldwide and achieving fame not just as a musician but also as an actor, entrepreneur, and philanthropist. He stepped into the music scene in 1992, thanks to Dr. Dre, and both artists collaborated on Dre's debut album "The Chronic" as well as the title song for the movie "Deep Cover."