Finding the perfect work shoes for women can be a daunting task. Finding the perfect pair can be overwhelming with so many different styles, materials, and features.
However, with the proper guidance, you can easily find the most comfortable work shoes for women that will keep your feet healthy and happy throughout your long days at the office.
In this article, we will provide a guide on choosing the best work shoes women have available that offer maximum comfort and support. Keep reading to learn more!
Do Some Research
Before you hit the stores(online or offline) to find your perfect pair of work shoes, do a little research online. Read customer reviews and look at ratings on eCommerce websites and niche online stores for shoes.
Take note of shoes that have consistently high ratings for comfort. Get an idea of the most important features to customers (e.g., arch support, cushioning, breathability). Also, look at what kind of shoes your colleagues wear.
This can give you an idea of what is most suitable for the type of work you do. Once you've narrowed your search to a few brands, it's time to order your pair online or visit a store and try them on.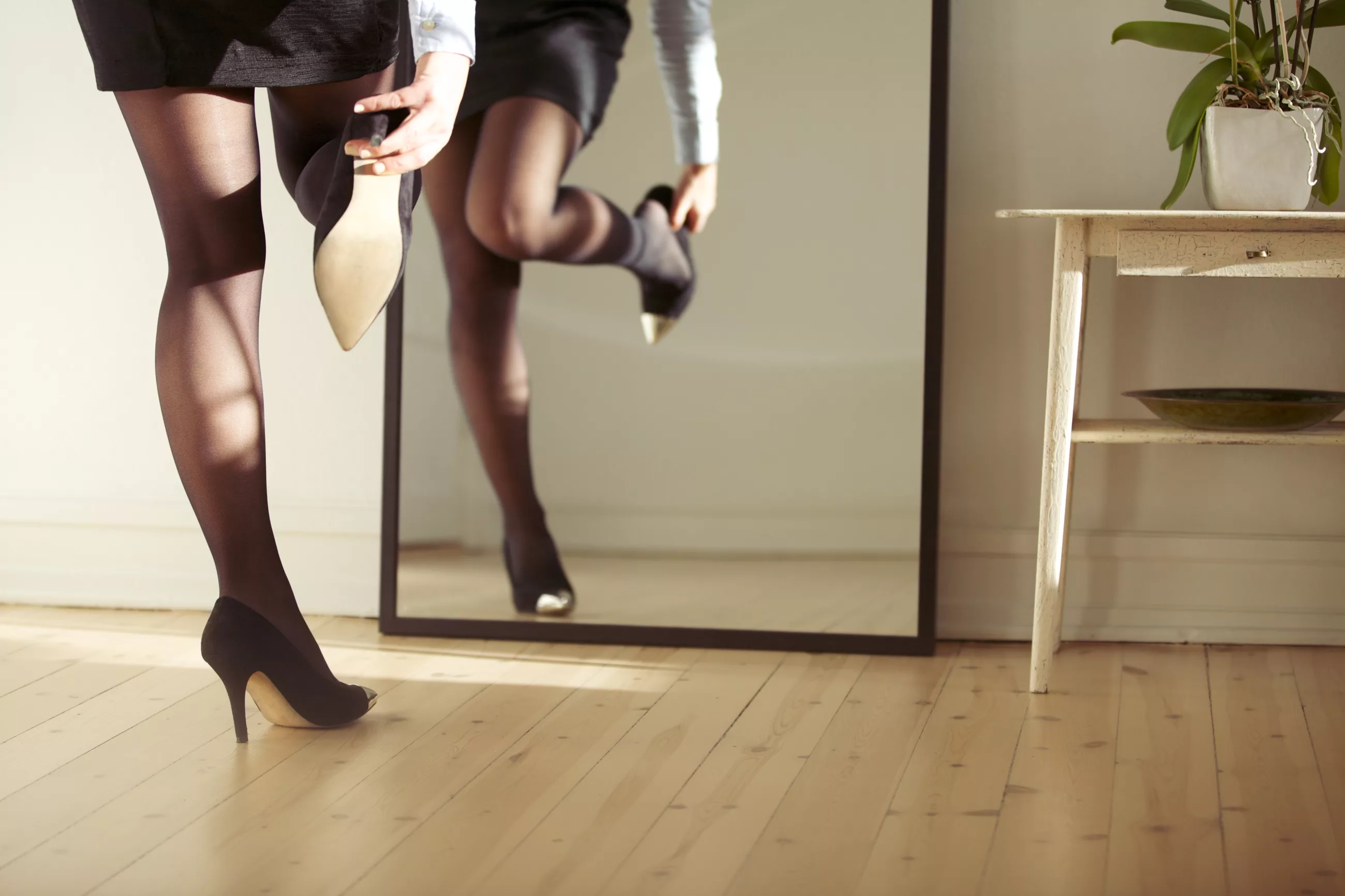 Consider Your Job
When choosing the best work shoes for comfort, the first thing to consider is your job.
Different jobs have different requirements when it comes to footwear. For example, if you are a nurse or doctor, you may need to purchase slip-resistant shoes.
These professions often require employees to move quickly and safely to provide the best care. If you work in an office or administrative setting, you can usually get away with more fashion-forward styles as long as they are still comfortable.
In addition, make sure the shoes you choose fit your workplace's dress code. Many employers have specific dress codes that must be followed at all times, so make sure your shoes meet those expectations. Even if your job does not require a particular dress code, it is always essential to consider how you want to present yourself.
Finally, if you stand for long periods throughout your shift, it is crucial to invest in shoes that offer enough support and cushioning. Look for shoes that are made with extra cushioning and arch support, as these can help reduce fatigue and pain throughout the day. Also, make sure the shoes fit correctly. Shoes that are too big or too small can cause discomfort, so try them before making your purchase.
Think About Your Style
When it comes to selecting the best work shoes for women, comfort is one of many factors to consider. It would help if you also thought about your style and what look you are going for in the office. Women's work shoes come in various styles, from pumps to sandals, loafers to mules. Some styles will be more appropriate for specific dress codes, while others may be more suited to a casual setting.
When considering which style you would like to go with, think about the outfit you will wear. For instance, if you wear slacks and a blouse to work, you may want to wear a pair of sleek pumps or loafers. These styles are typically considered more professional and can look great when paired with business attire. On the other hand, if you dress more casually at the office, you may opt for a stylish pair of sandals or mules.
No matter which style you decide on, ensure it is comfortable and fits well. Remember that many women's work shoe styles come with adjustable features such as straps or buckles. This can help ensure a secure and comfortable fit that won't leave your feet aching after a long day at the office.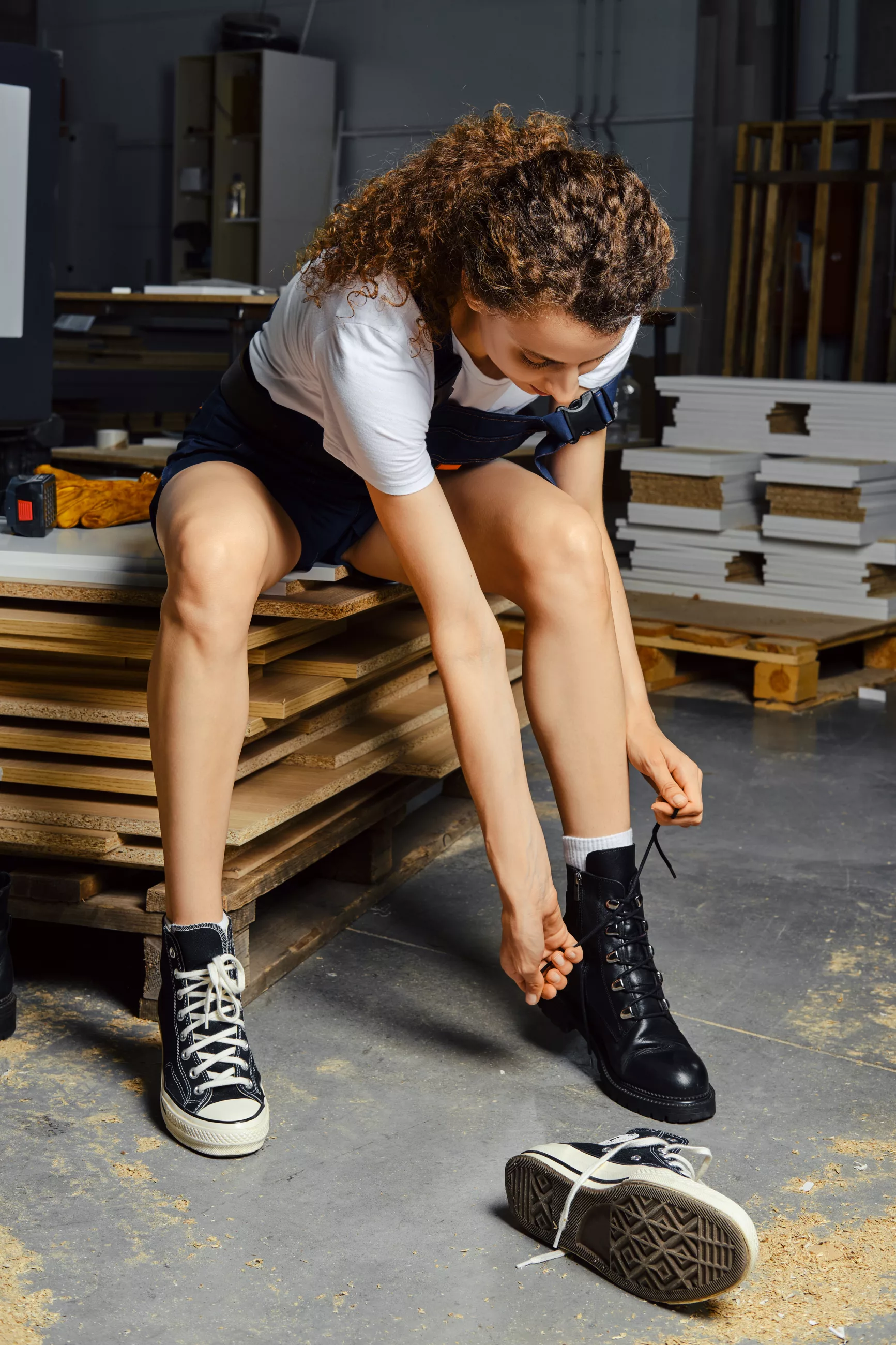 Comfort Is Key
Here are some tips to help you choose the most comfortable work shoes:
Look for cushioned insoles: Cushioned insoles can help reduce shock, provide support and cushioning for the feet, and reduce fatigue throughout the day.
Look for lightweight materials: Choose shoes made from lightweight materials such as breathable mesh and soft leather to reduce strain on your feet.
Consider air-cushioned soles: Air-cushioned soles provide extra cushioning and shock absorption, which can help reduce fatigue and discomfort throughout the day.
Conclusion
Comfort should be your top priority when selecting shoes for long days at work. With so many options on the market, you'll be able to find shoes that fit both your job requirements and personal style. Make sure you take the time to do your research and consider the various factors involved when making your purchase. By taking these steps, you'll surely find a pair of shoes that provide comfort and support all day long.