Dad sneakers are definitely one of the hottest fads around right now. It coincided with the rise of athleisure wear and has since then seen a meteoric rise with no signs of slowing down anytime soon. It wouldn't be an exaggeration to say that anyone remotely interested in fashion would at least own a pair of these dad sneakers in the shoe cabinet. And for those who like to wear insoles, be sure to know the basics behind cleaning insoles.
Dad sneakers first made their inception in the 90s and all the increased interest in retro and vintage has definitely played a crucial role in its resurgence as well. For others, it is the comfort and versatility these unassuming shoes provide that make them a mainstay in their outfit.
The typical dad sneakers are thick, big, and much chunkier than the usual sneakers, featuring a throwback paneling a mix of interesting colors for some. As fashion and clothing trends evolve, so have our way of incorporating dad sneakers into our looks. In fact, thinking about it now, it seems that we can wear dad sneakers for every occasion. Going to the gym? Throw on some dad sneakers for the classic athleisure and sporty look. Going for a date? Go for the laid back and relaxed look with a simple t-shirt and joggers combo, together with the dad sneakers. If you are a true fashionista and have the confidence to pull off outfits that are deemed unconventional, you can even pair dad sneakers with a tailored suit and pants.
Enough of us rambling about sneakers. If you are interested in dad sneakers and thinking of getting a pair or two to up your dressing game, then look no further! Read on to find out some of our favorite kicks that you ought to cop before they sell out.
Adidas Yeezy Boost 700
Adidas has collaborated with pop icon Kanye West for the cult classic Yeezy line. Sneakerheads and streetwear enthusiasts are definitely no stranger to this range of sneakers. The Yeezy Boost 700 in particular comes with an exceptional chunky sole that makes it eligible to be classified as a dad sneaker. This sneaker is made of leather, rubber, and mesh materials giving it a contemporary look that provides a bunch of functionality such as sweat-wicking and resistance to basic weather elements. What truly makes this particular style worth copping is its unique colorway that is rarely utilized in the Yeezy line. Collectors and fellow sneaker lovers will surely approve if you pull off this unique pair of dad sneakers. Up your dad sneaker game by getting apparel from sneakerreleasetees.com that will match your Yeezy's perfectly.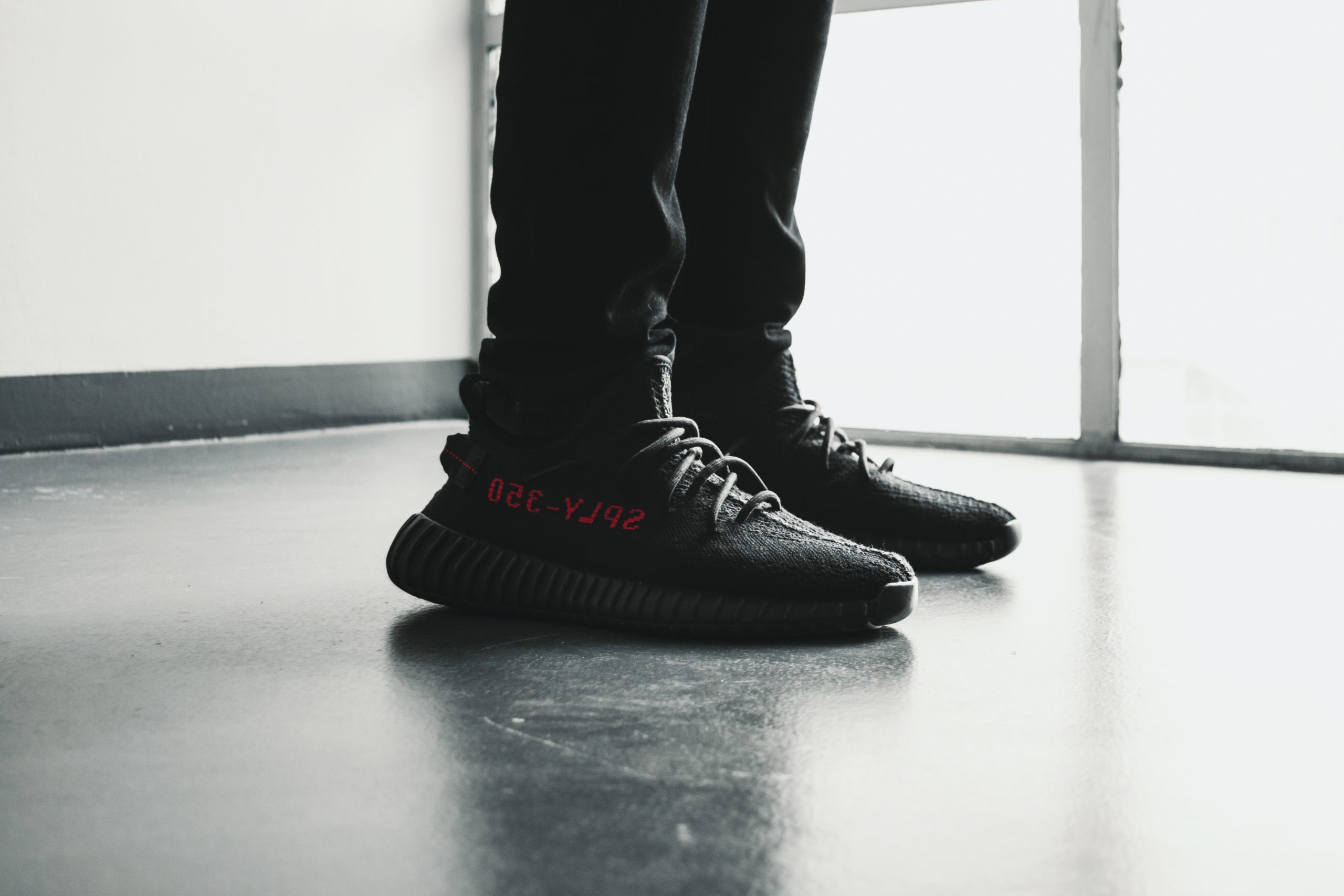 Nike Men's Air Monarch IV Cross Trainer
Looking for a dad sneaker that is both fashionable and functional? Nike Men's Air Monarch IV Cross Trainer is your best bet. It provides a high level of comfort for those who engage in sports or cover long distances. This sneaker, despite looking chunky, is surprisingly light thanks to the lightweight foam used in its construction. Coming in a chic midnight black color, this dad sneaker can be easily paired with any outfit for all types of occasions.
Alexander McQueen Exaggerated-Sole Suede-Trimmed Leather Sneakers
These luxurious looking dad sneakers are great if you wanna flex a little while keeping your overall look clean and simple. The standout feature of these dad sneakers has to be its textured midsole which gives it lots of personality and details without coming off as overdone. At its back is a classy suede heel cap in black together with the brand logo, bringing a much-needed contrast. With these dad sneakers, you don't have to work too hard to pair them with your outfit—they will probably match well with whatever you are wearing above your shoes.
Maison Margiela Future Low-top Sneakers
Listen up fashionistas—if you are looking to be a trendsetter with your sneaker choices then you have to check out Maison Margiela's range of footwear. They have many unique styles that cannot be found elsewhere. The Future Low-top sneaker is one of such that is almost borderline "before its time" but still manages to look amazing. It's not just its visual that is top-notch, even its construction is too. Expect walking around with this sneaker to be akin to walking on clouds due to its superior cushioning. With how luxurious it looks, pairing them up with a tailored blazer and pants will definitely be a rad choice by our books.
Fila Men's Strada Disruptor
If you are interested in Korean streetwear, then you definitely must have heard of the Fila Strada Disruptor which was all the rage in South Korea at one point in time. This dad sneaker is serious when it comes to the height lift it gives to its wearer, all while providing a high level of comfort. These kicks also come in various colors and those interested in these dad sneakers will be spoilt for choices. Throw on a hoodie and some basketball shorts, with a cap on top together with these shoes for the classic dressed-down look that can never go out of style.
Nike Air Force 1 '07 Sneaker
The GOAT (Greatest Of All Time). No words are needed for this sneaker staple. Even before the dad sneaker craze took place, this sneaker has already been a mainstay for the general public who simply want durable and pleasant looking shoes. To be honest, the Air Force 1 looks quite different from the other dad sneakers with how petite it looks as opposed to the others in the list, but we reckon the nostalgia and retro-vibes radiating from this style qualifies it in some way. If you feel that this particular pair of shoes are simply too nondescript for your liking, then keep your eyes peeled throughout the year for limited edition drops and collaborations revolving around the Air Force 1 silhouette. These drops are technically still Nike Air Force 1s, but they come with more unique designs and colorways that may pique your interest.
Conclusion
With the trajectory dad sneakers seem to be taking, we reckon that this trend is unlikely to fade out anything soon. With this in mind, it is definitely safe to drop some fortune shopping for dad sneakers that will get you the attention you deserve. Happy shopping!