Does your work demand formal attire such as jackets? Formal shoes and a dress suit? The kinds of pearl jewelry you wear to work are dependent on what you do. The classic and elegant aspect of pearls makes them a feminine accessory to have at the workplace. Pearls function better in a business setting than diamonds or other jewelry because they provide an understated and cultured look without drawing too much attention. Pearls work well in an office environment to brighten up a dull outfit without looking flashy or out of place.
Pearls exude a timeless quality and when worn correctly will help you look cosmopolitan and fashionable. There are a lot of pearl jewelry styles to take into consideration, but single or double-strand white pearls will exquisitely complement a button-down collared shirt while at a business conference. A pair of pearl earrings with a trendy design can lighten up your office style to complement your new presentation. Avoid wearing two or more pieces of pearl jewelry at the same time. Paring a pearl necklace with large pearl drop earrings will clash. It is best to keep things simple and understated. Don't pick heavy chunky looking pieces that are over the top. Select jewelry pieces that complement your business attire. The last thing you want is for colleagues to be distracted with your flashy jewelry during meetings.
Keep reading to find out the ideal pearl pieces that can complete your business look.
Pearl necklaces
Updating your look does not mean replacing it with an entirely new wardrobe. Investing in a classic pearl necklace can do the trick. Depending on your budget, there are a lot of pearl necklace options you can choose from, whereas Akoya pearls, Tahitian, or South Sea pearls are often hailed as the best. A delicate pearl necklace with an old dress can do wonders.

It is advisable to wear one pearl accessory at a time. Try not to pair your pearl necklace with a pearl brooch, earrings, and bracelet. People at the office should not focus on your jewelry but on your work. A one strand necklace with smaller sized pearls that do not flow below the bust line will give you a modern and professional look. Choose between a choker, princess, or matinee length pearl necklace.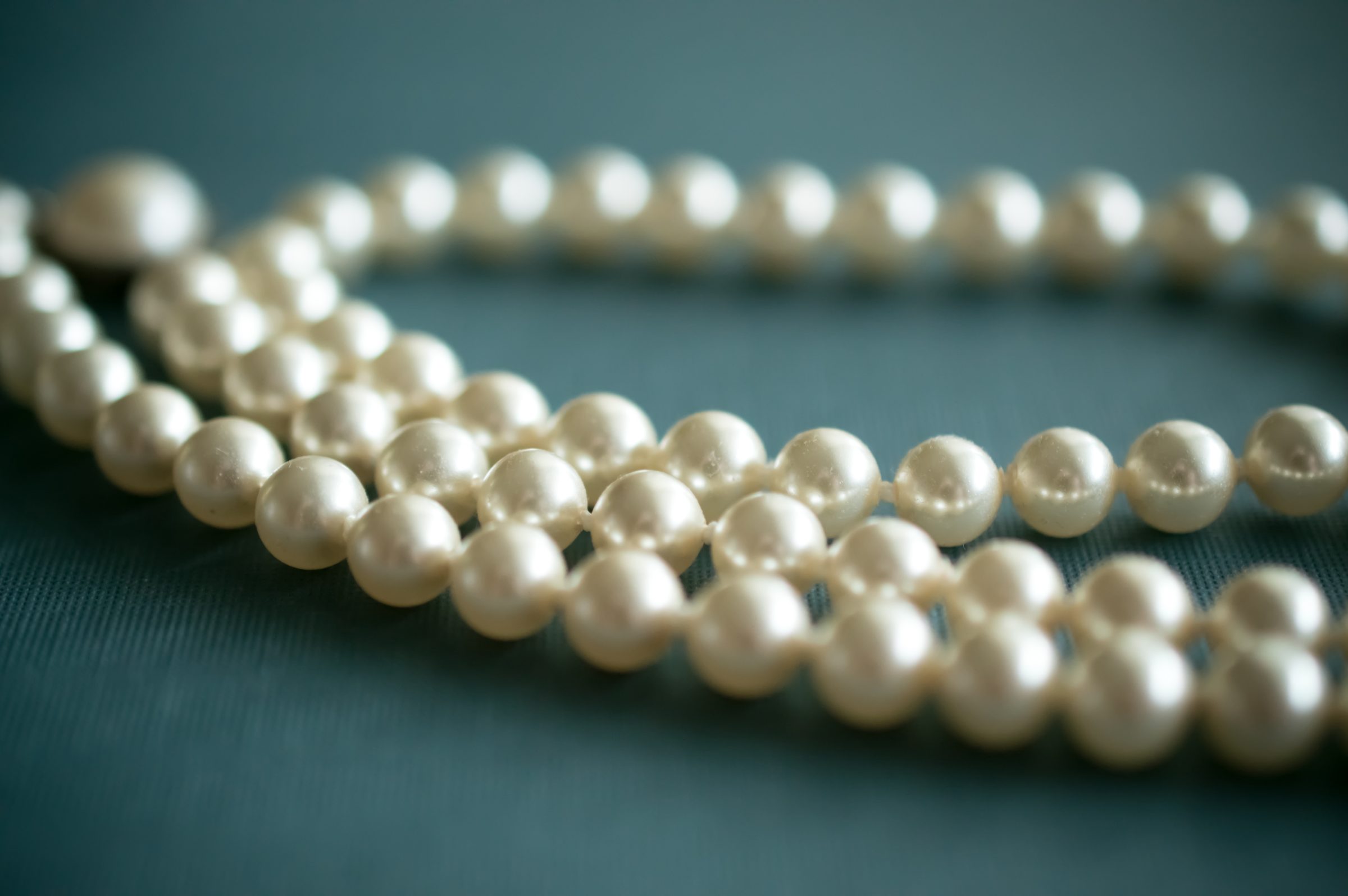 Pearl earrings
For women looking for a simple and elegant way to accessorize their office attire, a pair of earrings is their go-to jewelry. Stud pearl earrings work best for a busy day at the office. Since they are not heavy, bulky, and won't snag your clothes they will not get in the way of a full-on workday.
A button-shaped stud is a classic and subtle design that can work well from day to after office hours unwinding with friends. It can also transform a casual outfit into a more sophisticated and fashionable one with little effort. Women of any age can make their business attire feel more contemporary with a simple and thoughtfully crafted pair of pearl earrings.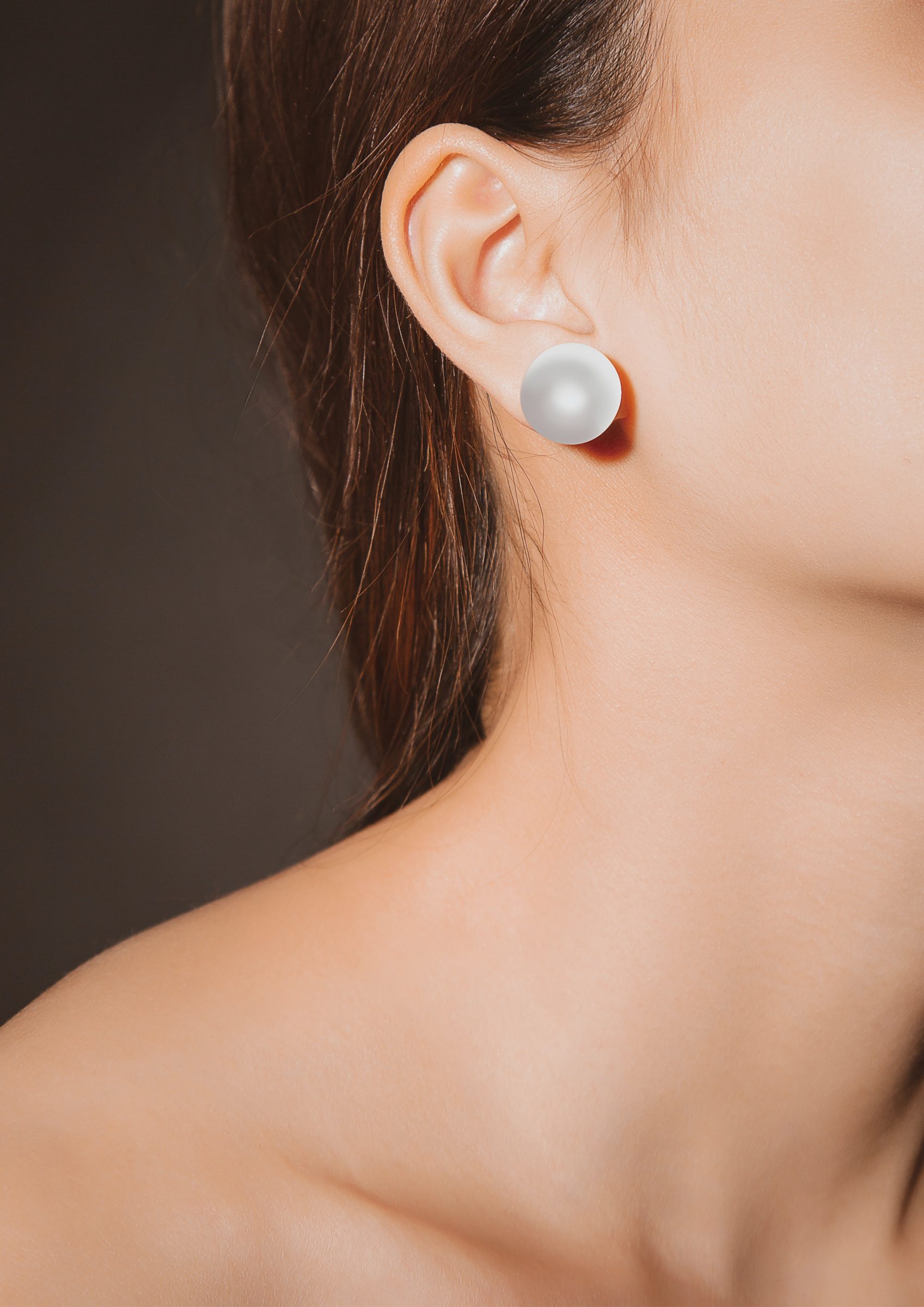 Pearl pendants
Pearl pendants are a dainty alternative to a full pearl necklace. They make a feminine statement at work and are not as prominent as a strand of pearls. Wear them with a short silver or gold chain directly on your skin with a dressy work blouse or with a longer chain against the top of a soft shirt. Choose from freshwater pearls or the more expensive deep-sea pearl set in a contemporary design to make a quiet but effective fashion statement at work.
Pearl pendants can be combined with a diamond, or zirconia setting for an understated sparkle. They are an indispensable part of any woman's wardrobe and can match well with any business outfit or special occasion.
Pearl rings
While pearl bracelets can be quite impractical in a work environment, a simple pearl ring can prove as a better choice as long as it does not interfere with your work duties. It is advisable to keep your wrists free because a pearl bracelet can get scratched while writing, typing, or any activity that involves your hands. Pearl rings are easier to wear and won't draw away attention from a well put together business outfit.
Steer away from flamboyant designs or cluster rings. A single classic pearl with a small diamond, zirconia, or gemstone in a tasteful ring setting will bring attention to well-groomed hands and boost your confidence by providing a refined and decisive look to your work attire.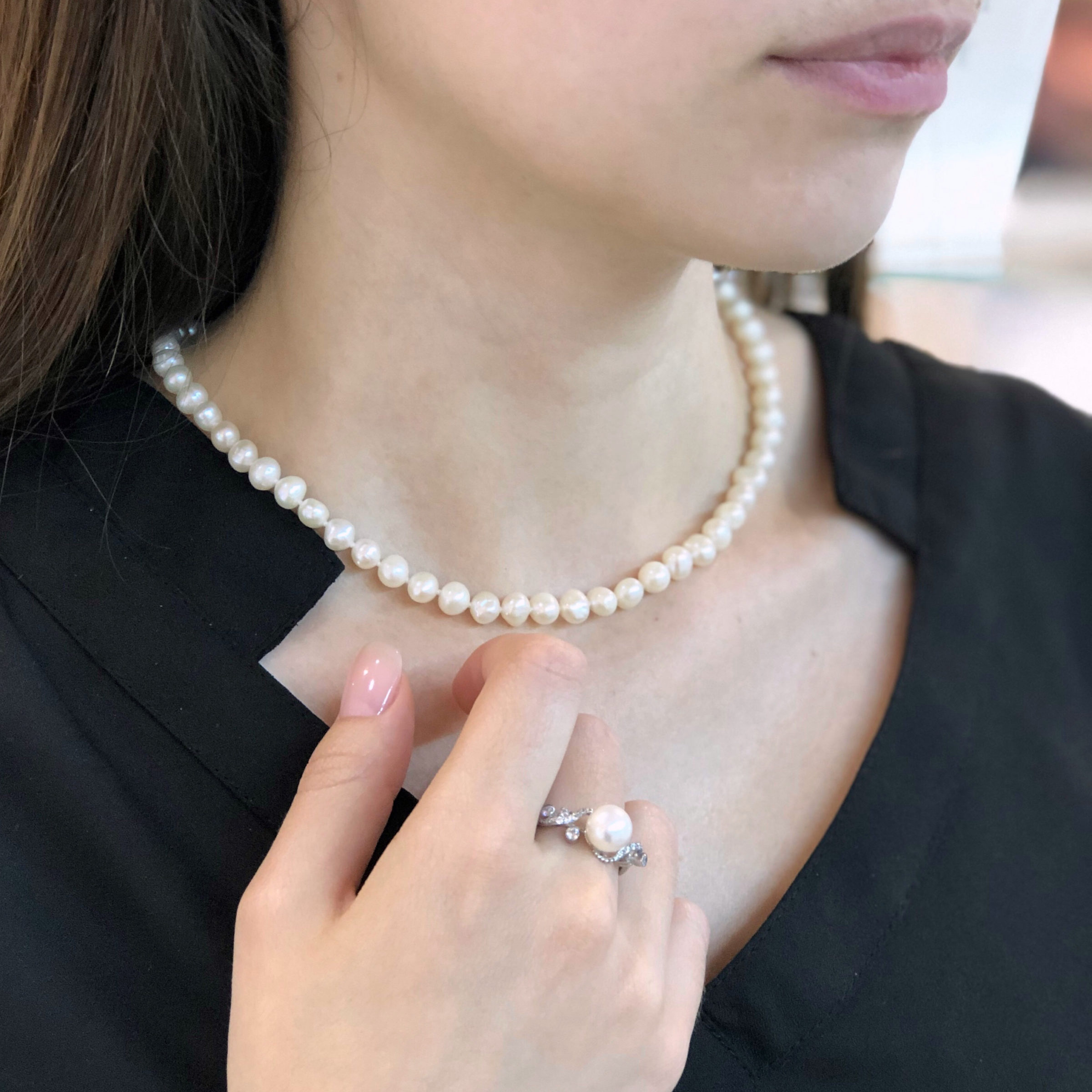 Work with color
Set the tone of the day with color to reflect your personality. Work with a colored pearl earring, necklace, or ring to brighten up your business look. You'll be surprised to know that pearls don't only come in white, but can vary from pink to inky black, shades of rose, peach, gold, and even silver.

Pearl color is often determined by the hue of the mollusk's lip, which is the outer part of the shell. A Tahitian pearl, for example, gets its dark charcoal grey colors from the oyster that carries it. There is no better way than to express your style and individuality by wearing a colored pearl to spruce up a crisp white shirt or business jacket.
In Closing
Creating a lasting impression with your boss, colleagues, and work network does not only depend on how well you perform your job, but also on how you dress and carry yourself. Your job should not inhibit you from wearing elegant outfits with the right accessories. Invest in pearl jewelry such as a necklace, earrings, or ring that complements your business wardrobe to ensure that you look and feel your best at the office.
Pick understated pieces that are sensible and feminine without being over the top. You'll not only be admired for your hard work but also be appreciated for your fabulous sense of style.