Flirting over the phone isn't just an adventure for the bold boys or girls. It's an art that even the shyest of us can use to our advantage.
Especially over the phone, flirting is an easy but effective way to build some form of relationship with your love interest. All it takes is your confidence and a few tricks that we'll show you.
From this comprehensive article, and with good examples illustrated, see how to flirt over the phone like a genius:
Train Your Voice
Ever heard about love at the first hearing? Flirting is a way to make that come true for you.
When flirting over the phone, keep your voice calm and soft and ensure to pace your words so that you don't talk too fast or slow. This will help the receiver to digest each word that you say and also feel some form of endearment.
Moreover, don't just maintain a singular tone all through. Depending on your utterances, switch between low to deep and go even lower in the middle of the chat. This will make your love interest feel your confidence oozing over the phone.
It's also important to practice your tone a few times over the phone. So use chat line free trials, for instance, to flirt over the phone with strangers. This will help skyrocket your confidence and improve your flirting technique.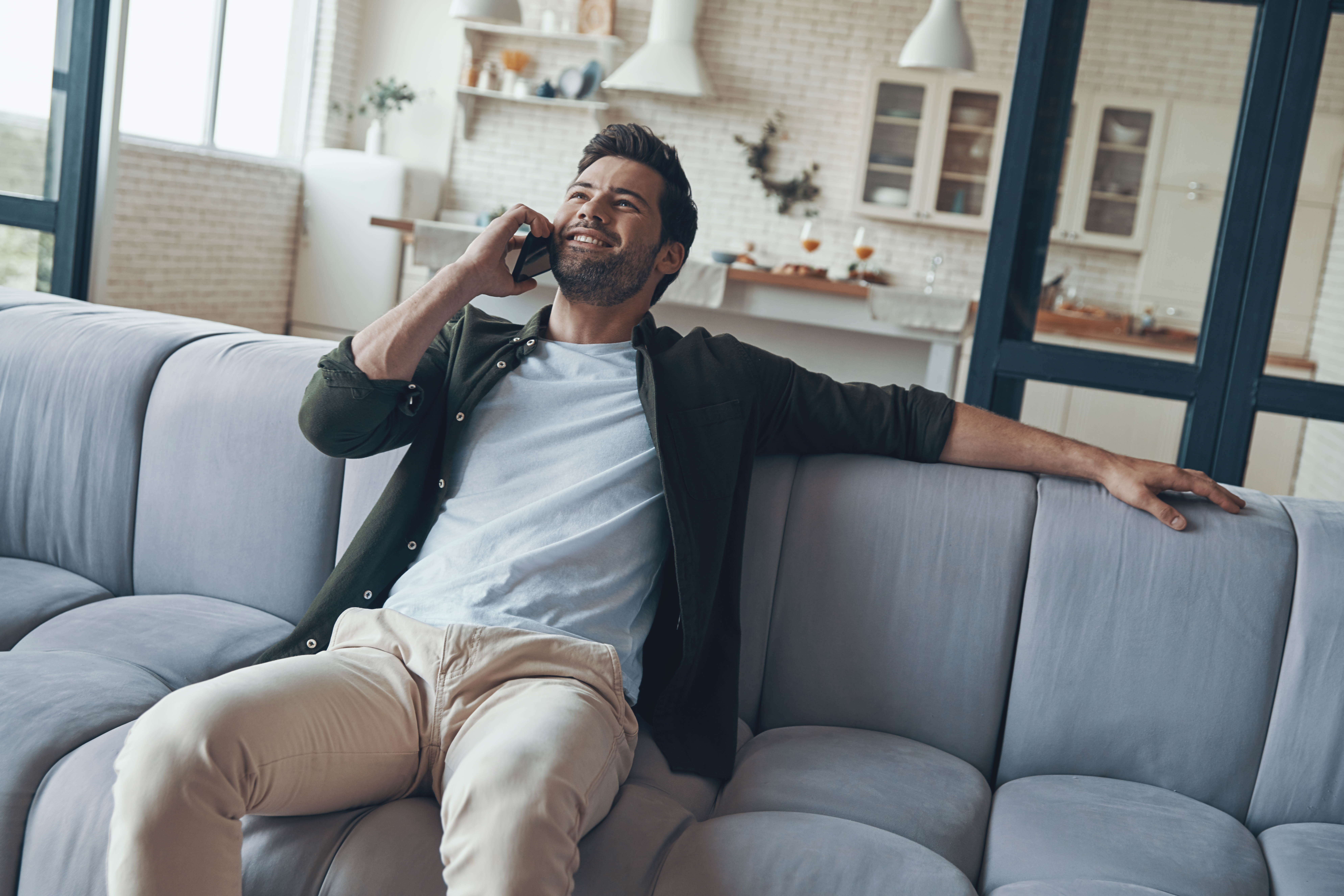 Compliment
Passing a genuine compliment in a soft voice is a perk your crush or lover is likely not to forget in a hurry.
Say something like, "I really do appreciate your dress sense, your walking posture comes second to nothing."
If their composure impresses you, you can say, "I love how you manage to make everyone around you pause with your confidence."
Since everyone likes to hear positive opinions of themselves from others, this trick is sure to help you get a giggle over the phone.
Say How they Make You Feel
How do you feel about your crush or partner? Surely, an attribute of theirs works its magic on you. So whatever it is, inform them about how it makes you go crazy.
For instance, say, "I feel helpless when I stumble on your photos online." You can also say, "Somehow, your voice drives me nuts." "I don't know why but your image makes me crave a hug from you."
Don't push it beyond boundaries, as these are sure to get them feeling cozy with you, too.
Show that You Want to Know More About Them
The easiest way to demonstrate your likeness in someone is by showing them you have an unrestrained desire to know more about them.
Ask them questions that'll help you get answers to the facts you'd like to discover about them. You may ask them to tell you more about their hobbies, relationship, career, family, and interests.
Specifically, ask them if they've been in a romantic relationship before. This will give them a hint that you find them attractive.
You can even ask if they've ever experienced heartbreak or anyone broke up with them. If they give you a yes answer, go on to drop a flirty comment like: "why would anyone want to miss a hot cake like you?" This is sure to leave momentum on them.
Recall a Memory You Shared
One way to create a bond with someone is by recalling a moment you shared in the past.
It may be the intimacy you felt the first time you chatted with them or hear them speak. When recalling such a memory add some flirty undertone to it like, "the first time I heard your voice, my heart sunk for a moment."
If you've ever seen them in person, talk about the effect they left on you. You can mention their smell, skin, or dress.
Say something like "I couldn't get over your sweet smell when you walked up to me the other day, I was stuck on you afterward." Or, "you looked too good to be true in that dress, I just wanted to have you to myself."
Be Naughty a Bit
When talking to him or her over the phone, mention their name with a sexy voice, using either a husky or soft tone. This action would leave an impression on them.
You can even tell them you just had your bath and are about to put on your cloth. A conversation like this will create some tension that may want them to take things further with you.
Encourage Them to Go Out on a Date with You
Instead of letting the conversation go on for too long, it's best to keep it short and ask them for a date. Do it this way;
After talking for some time, create some curiosity in their mind about you to prompt them to want to go on a date with you. Give hints about what you do or like doing. If you have any secret desires, don't spit them in just one phone call. When you're sure you've set them on a high note, then make a demand. This way you'll easily get a yes.
If they ask about something, "you can say if I get a date with you then I'll explain that to you."
Also, ensure you pick a setting that you both will find attractive and cozy so it doesn't ruin your chances of taking things further.
Chat with Them
You shouldn't leave the conversation to phone calls alone. Be dynamic by chatting with them and use your emojis to your advantage. However, make your messages brief, sweet, and interesting to create excitement and eagerness in them to want to know you more.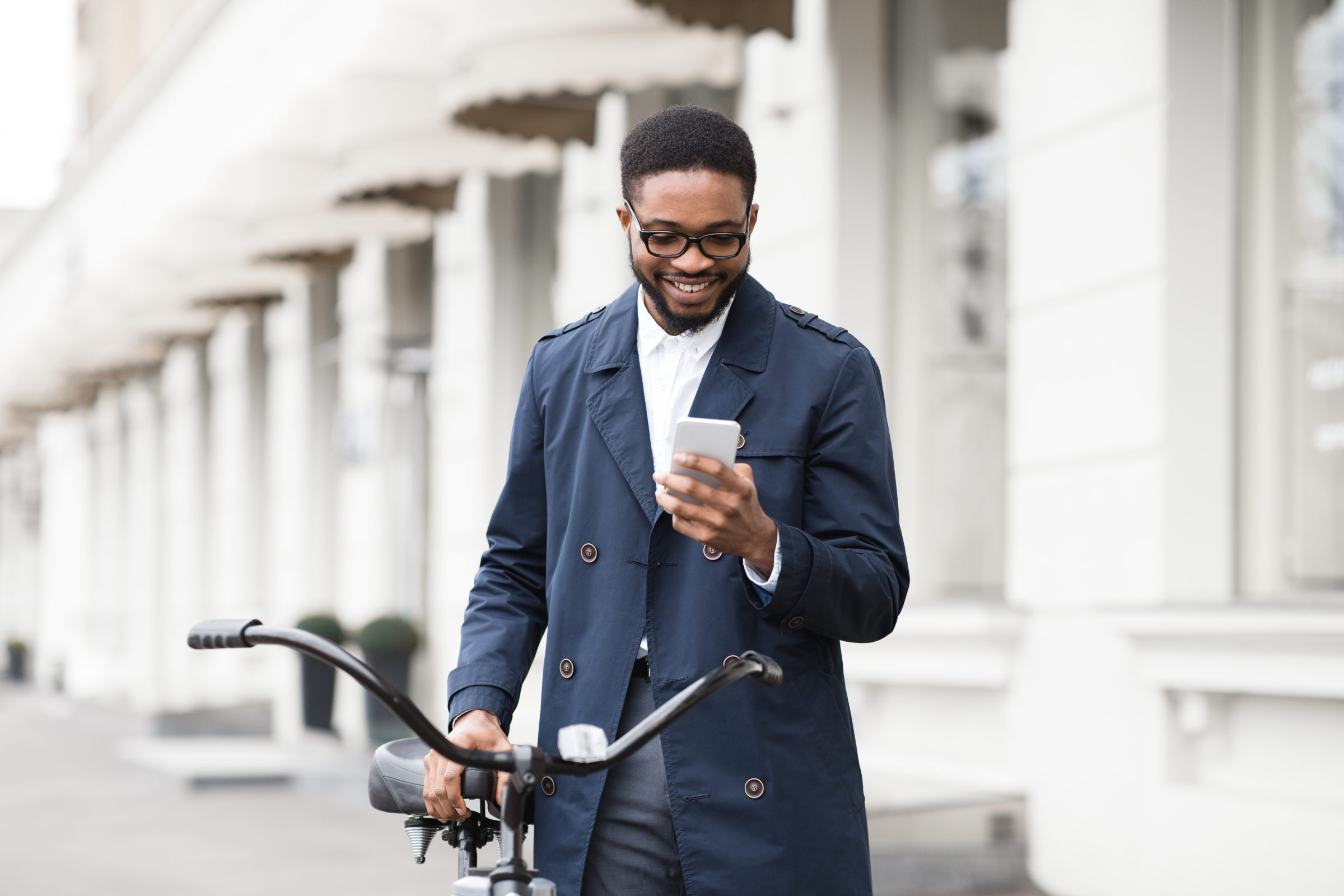 Don't Show Desperation
Forget about your feeling, it's a wrong move to always be on the phone with your love interest or partner. To build intrigue, you must create some time apart.
When they call, don't pick almost immediately, let the phone ring for some seconds before you let them hear your sexy voice. If you're the one calling them and they happen not to pick your first call, don't call back immediately. Wait to hear from them for at least 24 hours. This way, you don't send the wrong message of being too needy, demanding, or desperate.
Remember by giving them some space you'll be creating a longing in their heart for you.
Use a Relaxed Body Language
Our body language affects the tone of our voice. So we advise that you use the right body language. While flirting, don't fold your arms on your chest, as such posture would make your voice sound stiff.
Instead, wear a coy smile and seat casually while stroking your hair as a lady or touching your jaw as a guy. These acts will help the tone of your voice sound flirtatious.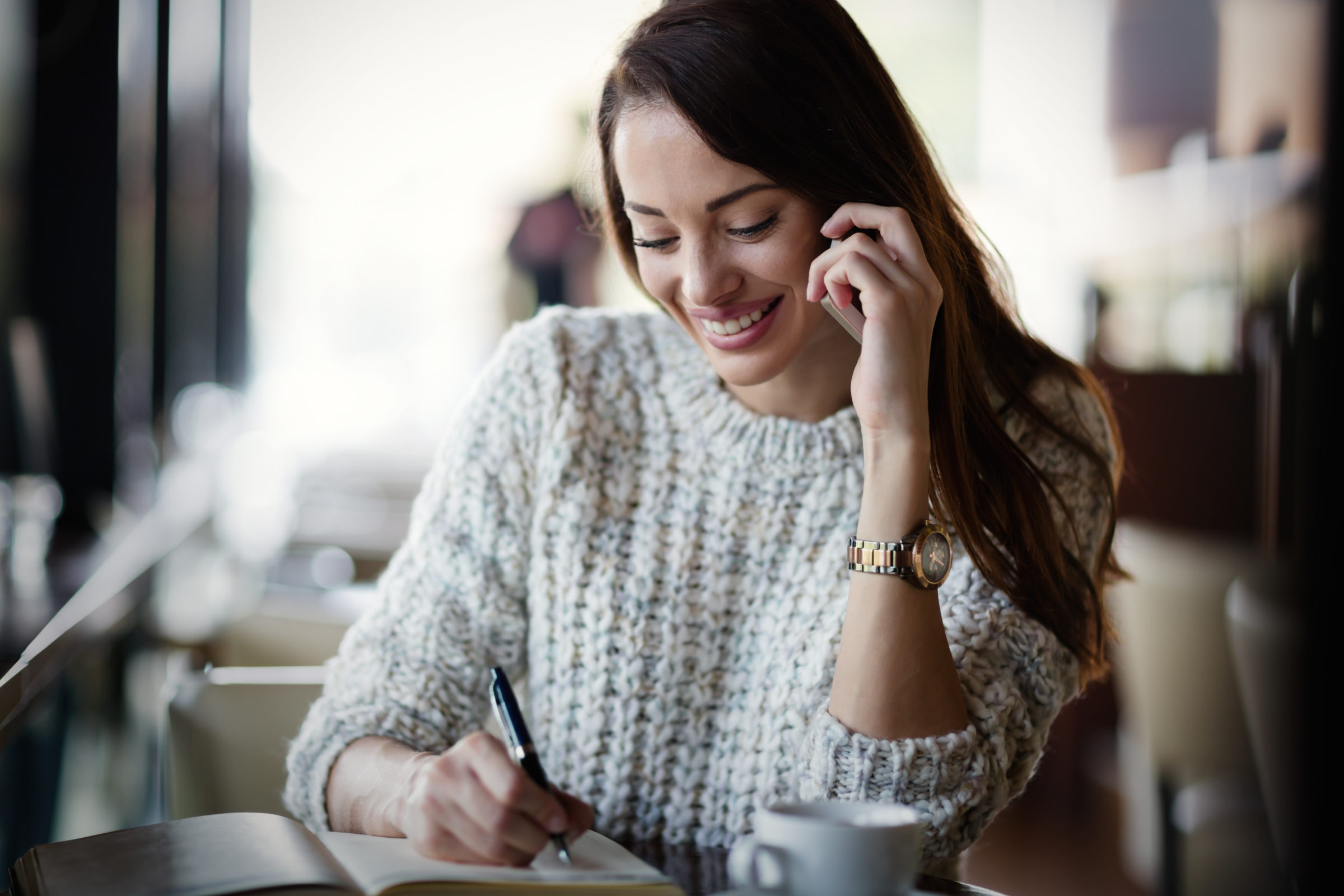 Mention Your Body During Conversation
Don't be too reserved when flirting with him or her. To create some desirability in them, make one or two comments about your body. For instance, as a guy, you could say, "my abs are becoming more prominent, all thanks to the time I spend in the gym."
As a girl, you may want to talk about your lips, say something like "my full lips give the best kiss." No doubt, you'll be setting them on fire before they meet you in person.
While practicing make a list of all our tips and see if you've ticked them. Just mix the above comprehensive directions with confidence and you're sure to get your crush or partner coming after you.