Finding the right gift can be tough, getting the perfect gift can be damn near torturous. The best presents you can ever give are one that is personal to her and shows that you know her well and that you've spent time and energy thinking about what she would really like, or need. Or indeed both.
Before you consider the gift you are going to get, take some time and think clearly about what you are trying to achieve.
Perhaps your gift is very sentimental and even costly, maybe it's a deliberately fun and carefree gift that isn't supposed to be deep and meaningful. Maybe it's an experience rather than a tangible item, all that really matters is that the present you are bestowing on your loved one comes from the heart.
First, before we make some suggestions on the best-personalized gifts you can get her, a few ground rules before you rush out and make the relevant purchases, either online or in a physical store.
Be aware of your limitations and equally don't rush for something just because it has a massive price tag, neither of these approaches is suitable. Make sure the present suits her and not just a vision of her that you may have.
Finally, why not consider giving gifts outside those 'special' days that you share. In other words, why wait for an anniversary or a birthday to show her how much she means to you? A present received out of the blue, especially one that is precisely one that she would love will always be even more gratefully and lovingly received.
Personalized Jewelry
This is very much the year for personalized jewelry. Celebrities and fashion brands are pushing these items a great deal and they are perfect gifts to receive. How about a classy real gold name necklace that is either a celebration of her or even the both of you. You could even look to give her a name necklace that spells out the names or initials of your children. Such a gift is incredibly powerful and will be perfect for her to wear on your celebratory night out.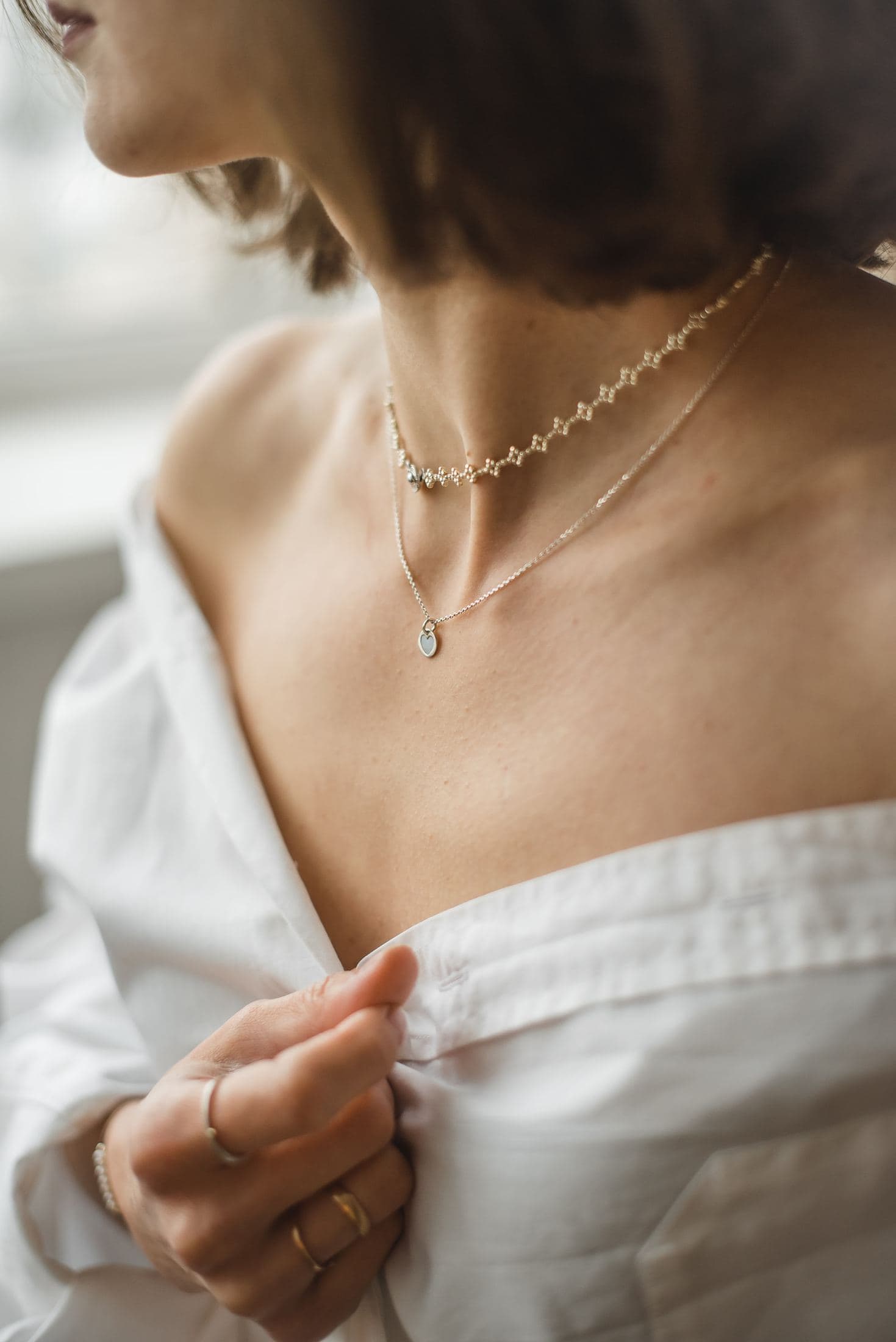 Custom Star Map
There used to be a fad that involved naming a star after your loved one but that appears to be well and truly a thing of the past, maybe because the same star had been named 10,000 times. Anyway, this is a far more personal affair. You can frame an ornamental star map that shows the way the universe was aligned on the day you met.
A Puzzling Gift
This well and truly fits into the fun and laidback gift column but one that works well nonetheless. You can get any photo you have, it can be romantic or even one when she has her eyes closed, and it will then be made into a puzzle. This comes in a customized box and is especially useful if we happen to find ourselves in another lockdown.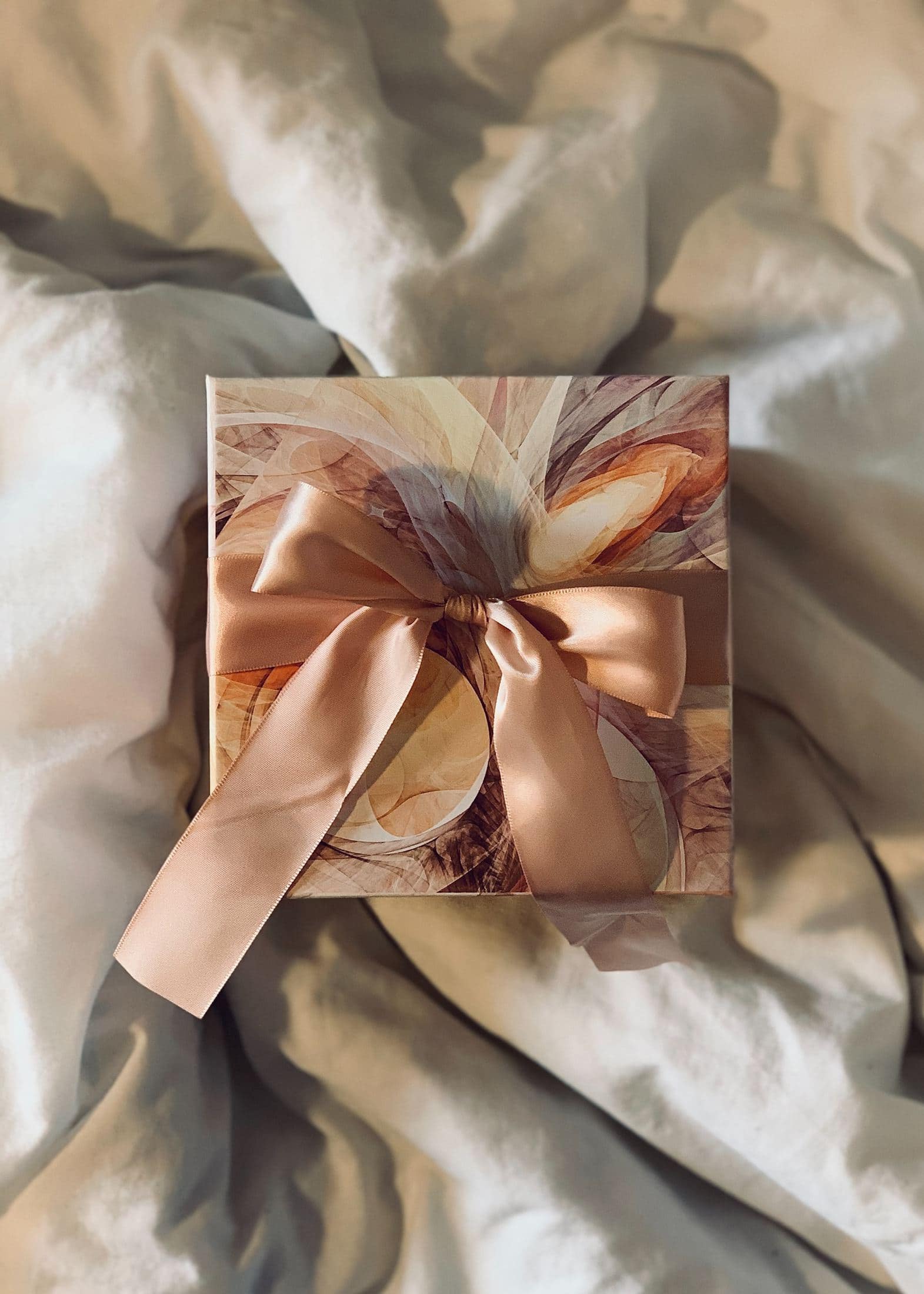 Customized Travel Coasters
We love this idea. If you and your partner are great travelers then why not take the time to select a handful of the best photos you have from around the world, and then have them immortalized into coasters. These are actually very chic as they come in a nice style and are well made. On top of everything else, they will be in everyday use and will always be a reminder to her, as opposed to a nice gift that might get lost in the back of a cupboard or wardrobe.
Embroidered Bath Towels and Robes
These work chiefly because, again, they will be in constant use and therefore going to show that your gift was not only thoughtful but also of great use. You can elect to have her name stitched into the fabrics or simple initials or if you are feeling especially amorous you can have them made with nicknames you have for one another.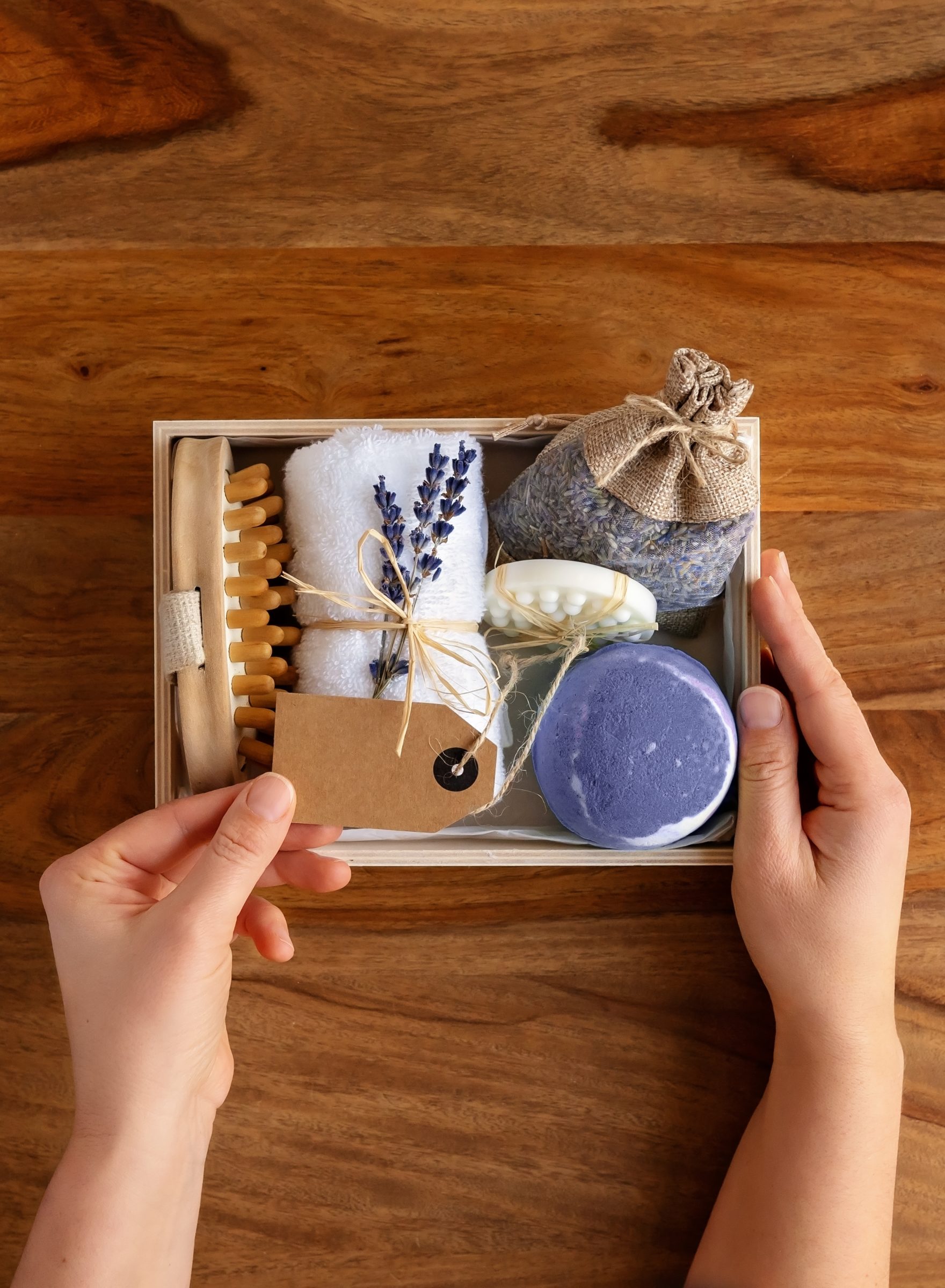 A Custom Photo Book
If you have been together for a long time then this kind of present will be more than ideal. You just need to root out the best photos, and for extra bonus points you can look to take new photos from important places in your shared life, and put them in for good measure. These are very easy to put together, indeed you can curate them and design the books yourself online, or let the professionals take over. Either way, she'll love this.
Custom Made Sneakers
These would be awesome if she loves sneakers. You can have a totally unique pair made for her. All you need to do is provide the relevant imagery and then these can be used in the overall design. Many leading brands, like Vans, offer such a service and it's actually far less expensive than you might imagine.
Photo Blanket
Again, this fits in the playful category. Why not get her a pillowcase and bed blanket set that has an image of the both of you covering it. Clearly, this is a fun gift but one that can be surprisingly effective. You can look to pair it up with a silly photo or perhaps the best one from your wedding day.
Personalized Christmas Sweater
Another item that is in the fun category but one that is still a nice present to receive around the holidays. These can either include photos of your family or be text-based, make the sweater as garish as possible for extra points and maybe consider getting a pair so you can share in the joy.