Nursing is a great career with plenty of opportunities now and into the future. The industry itself has a positive outlook, and the personal options available are widespread. You can go into a variety of different professions and work in hospitals, clinics, private offices, and even at recruitment agencies or schools.
The secret to any successful nursing career is the person in the role. You can work hard, but you need to have passion for the job.
"The character of the nurse is as important as the knowledge she possesses."
—Carolyn Jarvis
If you have already worked as a certified nursing assistant or a licensed practical nurse, then you know what the job entails, and if you still want to further your career, then you've already proven the most important thing:
You love your job and you love nursing.
Being in love with the job and feeling fulfilled when working is the most important trait, and it is one you cannot learn. Progressing your career takes a lot of energy and dedication, and passion for the job is what is going to keep you going.
The State of the Nursing Industry
There are currently an estimated 3.2 million registered nurses in the United States. This may sound like a lot, but the National Center for Workforce Analysis has predicted that by 2020, there will be over 800,000 unfilled RN positions in hospitals around the country.
With 800,000 unfilled RN positions the future career prospects for nursing students is wonderful. More jobs are being created in nursing than in almost any other industry as study after study is coming out showcasing the benefits more nurses have on the health and outlook of patients.
The Need for Higher Qualified Nurses
Several studies have analyzed and discovered the benefit of having BSN RNs on staff. An increase of 10% of RNs will result in an average of 9 fewer deaths per 1000 discharged patients, which amounts to a 4% risk of death overall.
Nurses do more than improve the survival rates of patients. There is a reason that they are considered to be one of the most trustworthy professions in the country.
Nurses provide:
Comfort
Care
Compassion
A familiar face
The personal touch
Job Opportunities in the Future
As stated before, there will be an estimated 800,000 empty positions for RNs around the country by 2020, but that isn't the only statistic you need to keep in mind.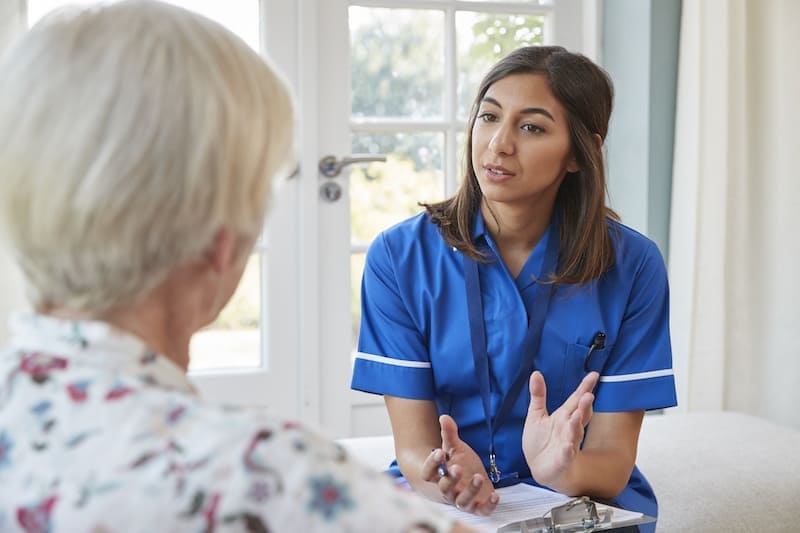 Labor statistics also expect to see a 19% increase in the job market from 2012 to 2022. More jobs will be created to fill the demand, and in order to tempt RNs to their organization, better benefits and higher pay may be offered.
How to Progress Your Future in Nursing
There are several stages to any nursing career.
Certificate of Nursing Assistance (CNA)
This certificate can be completed in a few weeks and will allow you to become a Certified Nursing Assistant. As a nursing assistant, you will be charged with patient care and aftercare including:
Changing bed pans
Bathing patients
Checking and recording vital signs
Listening to patient complaints
Informing staff of changes and concerns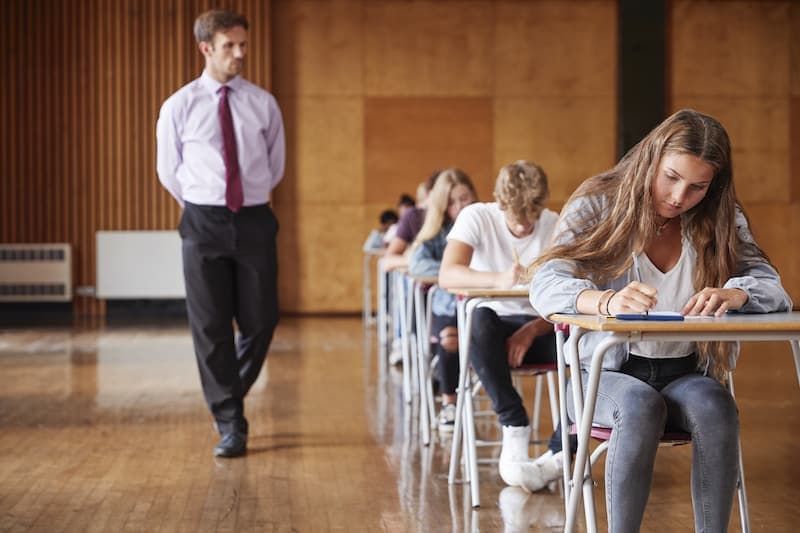 Nursing Degree (ADN)
A nursing degree is necessary to become a licensed practical nurse (LPN), which takes up to 12 months to complete. You can also use a nursing degree to achieve the status of RN, but for the sake of your future, it is best to commit to the BSN degree.
Bachelor of Science in Nursing (BSN)
A Bachelor of Science in Nursing is key if you wish to progress to become an Advanced Practice Registered Nurse. These are the nurses who can customize their job to the area of medicine they are most passionate about. They are also the ones who bring in the largest paychecks.
To become an APRN you must achieve:
A BSN
An MSN
A post-masters nursing certification
There are many great universities that offer a BSN to RN, but for the sake of your career, you will want to find a great online course that you can take on while you work.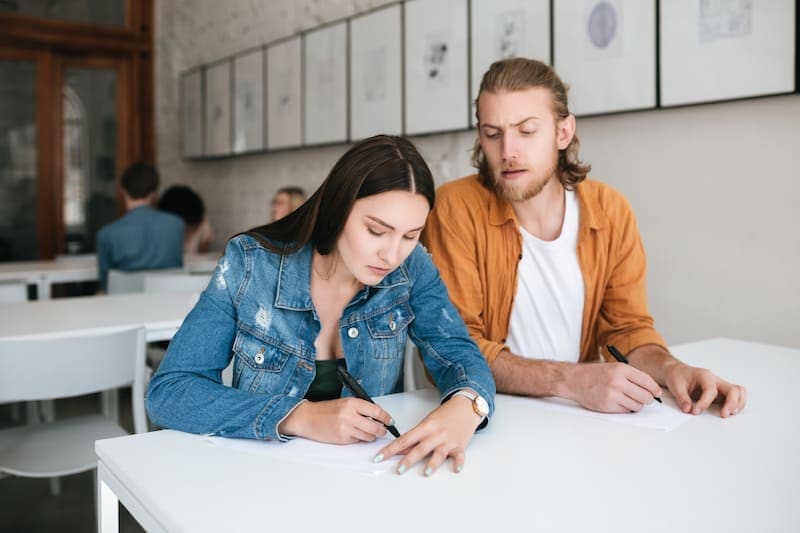 Carson-Newman university, for example, offers online degrees that can be completed in just 14 months. When you choose such a degree that was designed for working nurses, you can also benefit from your experience and use your career towards your degree.
For qualified RNs, for example, your experience is equivalent for up to 30 hours of credit and might be awarded up to 90 total credits towards your degree. The amount of credits your experience will award you with depends on your experience, of course, but every little helps.
Which Option is Best for You?
If you want to keep your options open, then opting for a BSN is your best bet. If you don't have the time or money to pay tuition for a BSN just yet, then an ADN is the way to go as you can use it to secure a RN job.
When you are ready, you can then use your experience as an RN towards your degree and further your career that way.
What Specializations are Available to You?
Specializations allow you to further your career and focus on an area of medicine you care more about. To specialize, however, you are going to either need:
A Bachelor of Science in Nursing (BSN)
A Master of Science in Nursing (MSN)
With either of these two base degrees, you will then need to look into specialization certifications. They can be completed with the degree or on their own.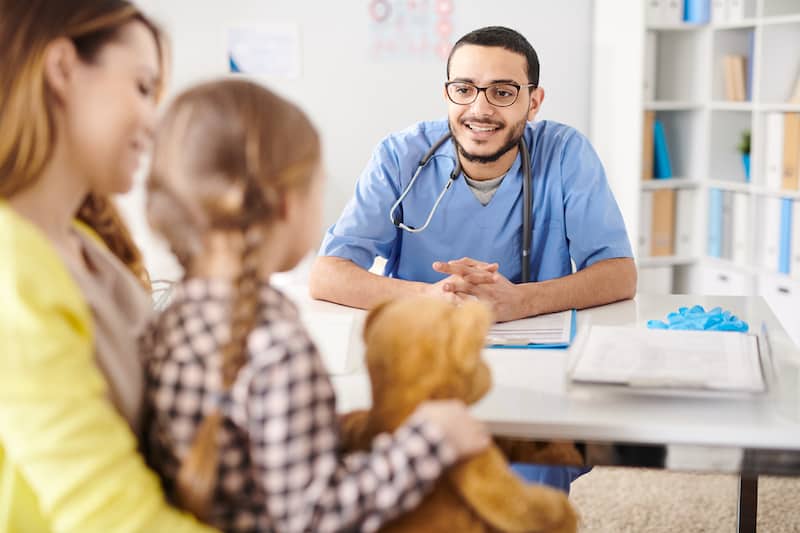 Specializations Available to Those with a BSN
Though not exhaustive, here are just a few of the nursing roles you can achieve if you hold a BSN and are a Registered Nurse:
Cardiac Nurse
For those who are interested in cardiac medicine and care, there is the role of the cardiac nurse, who makes on average $67,490. To become a cardiac nurse, you will need:
A BSN or Associates Degree
Be an experienced Registered Nurse
Have a State Nursing License
You will typically look at working in:
Hospitals
Patients' homes
Rehab centers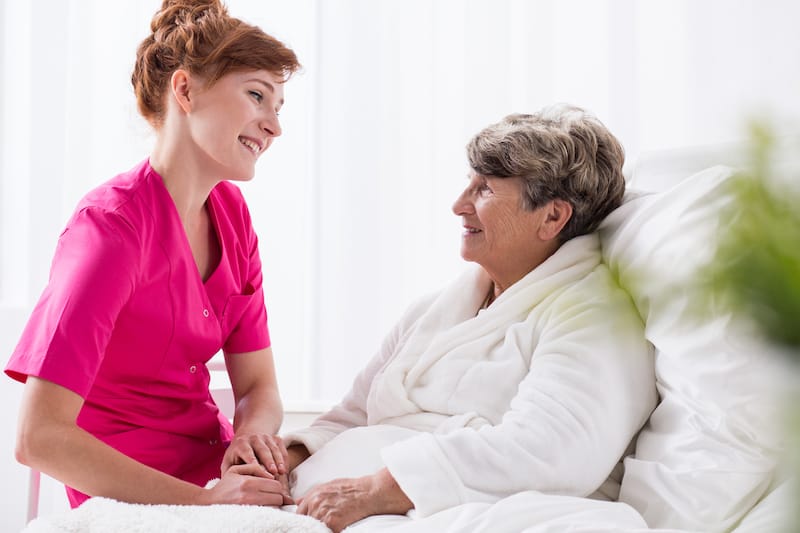 Geriatric Nursing
Geriatric nurses typically work either in:
Hospitals
Doctor's Offices
Nursing Homes
They make an average of $66,169 per year and specialize in caring for older patients and dealing with illnesses caused by old age, like Alzheimer's.
To become a Geriatric Nurse, you will need:
A BSN or Associates Degree
To be an RN
To achieve a Certification in Geriatric Nursing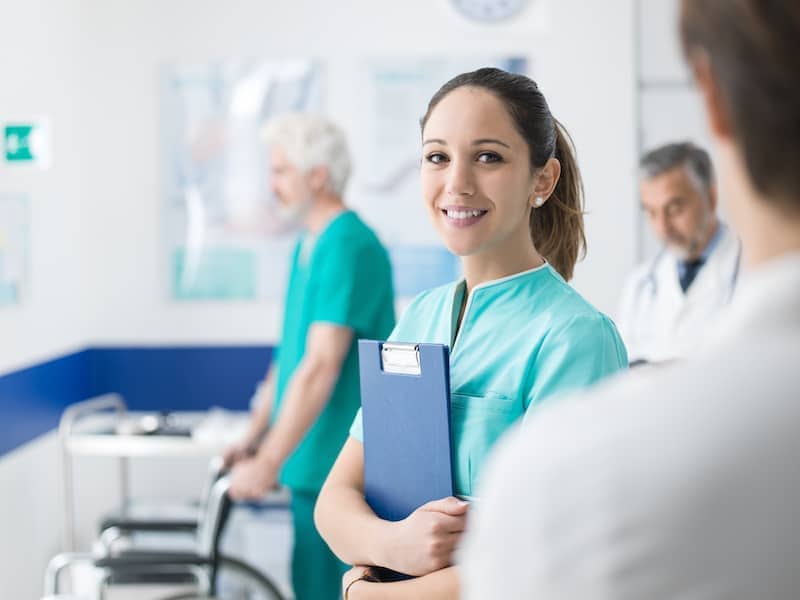 Perioperative Nurse
Also known as surgical or operating room nurses, these nurses make a healthy $68,450 per year and work in:
Hospitals
Surgical centers
Outpatient facilities
On top of being a RN and holding a BSN or Associates Degree, you will need a:
CNOR Certification
Certified Nurse First Assistant (CNFA) Certification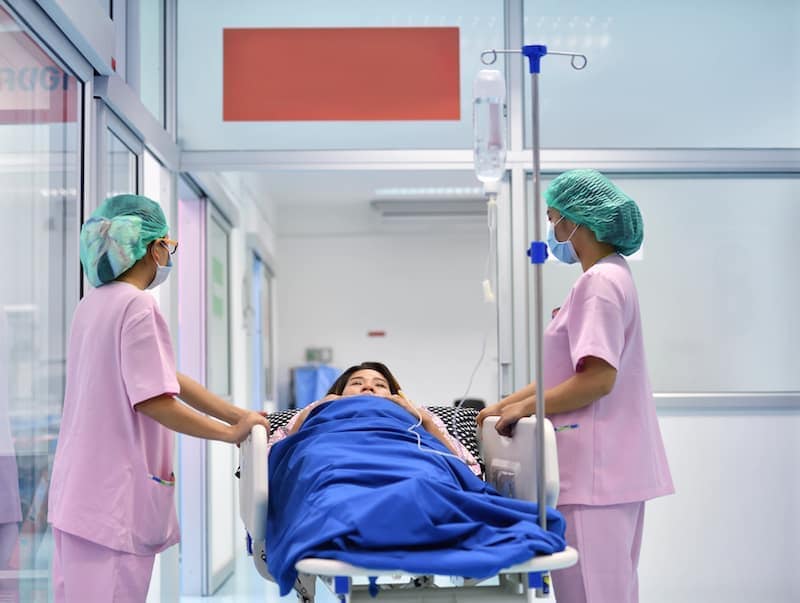 What Can You Achieve if You Go Further than a BSN?
The reason that it is far better to achieve a BSN right off the bat instead of settling for an Associate's Degree is that you cannot obtain an MSN with a nursing degree but only a BSN. In this case, you will need to achieve your BSN before furthering your career, whereas if you complete a BSN right from the start, you can start studying right away.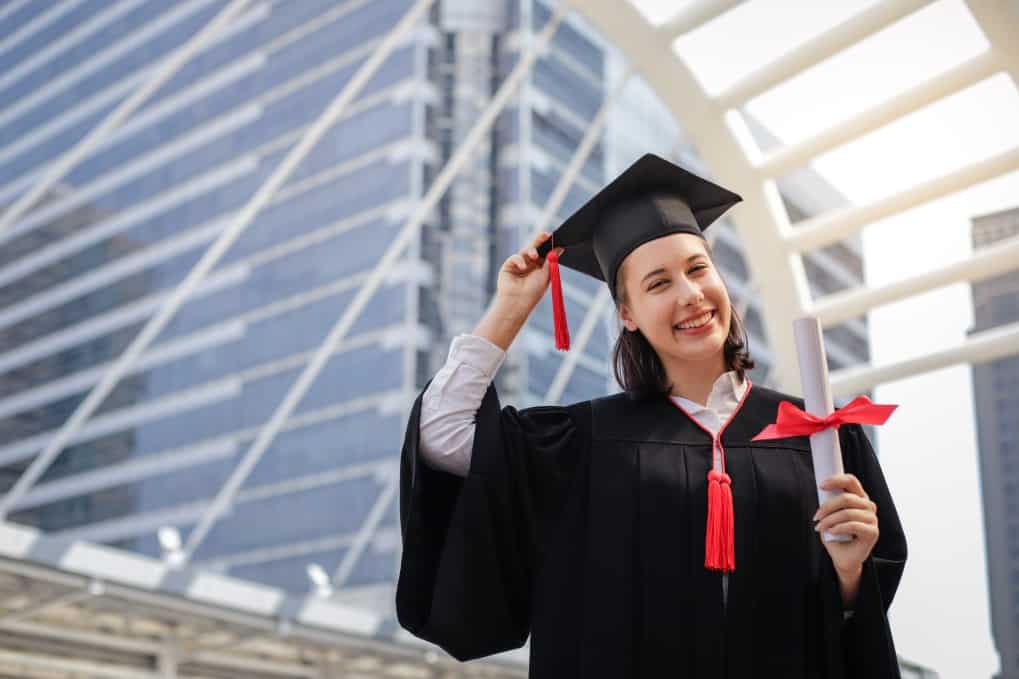 With a MSN and a specialist certificate, you can work in more advanced areas of medicine and enjoy very attractive wages.
Family Nurse Practitioner (FNP)
A family nurse practitioner, for example, will let you work in:
Doctor's offices
Healthcare clinics
Hospice facilities
You become a FNP you will need:
A MSN
Family Nurse Practitioner certificate
500 faculty-supervised clinical hours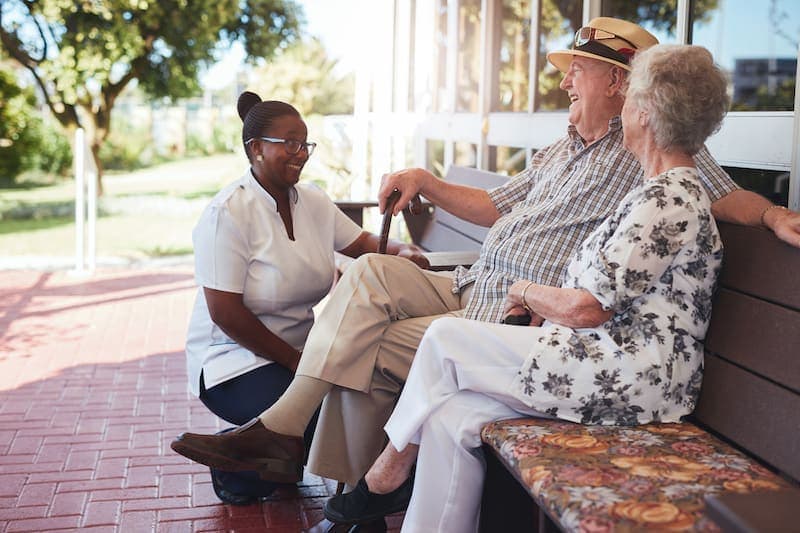 FNPs earn on average $100,910 per year and can work in a variety of environments, making this option great for those who want control over their career.
Certified Registered Nurse Anesthetist (CRNA)
Another great specialization you can go for is becoming a Certified Registered Nurse Anesthetist (CRNA).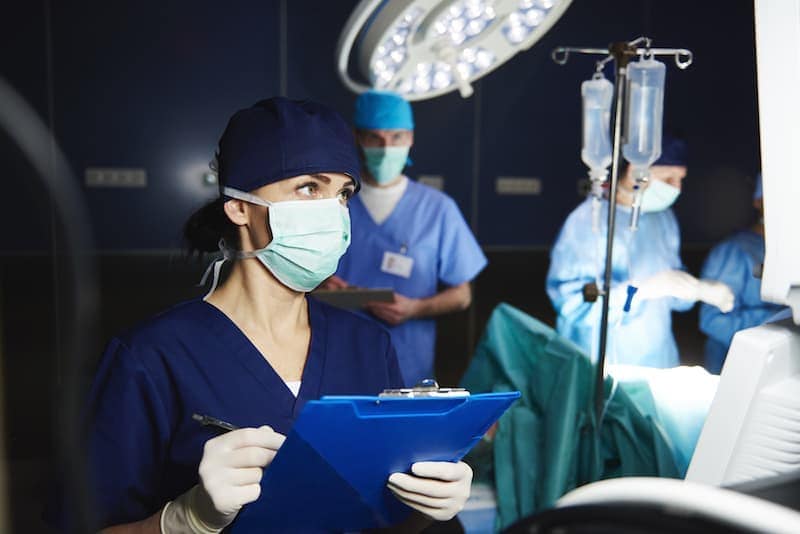 To become one, you will need an MSN and to be a Registered Nurse with at least one year of experience in an Acute Care Setting. To specialize, you will then need the CRNA Certification.
Anesthetists make some of the largest wages in nursing and enjoy an average $153,780 per year.
How Can You Better Prepare for a BSN or MSN?
To save yourself time and effort, it is best to go straight for the BSN instead of an Associate's Degree. When completing either the BSN or MSN, there are a few tips you can use to better juggle working while studying:
Find the Perfect Work and Learn Option
The best work and learn option is a flexible online degree. This means there are no mandatory log-in times so you can adapt learning to your busy schedule.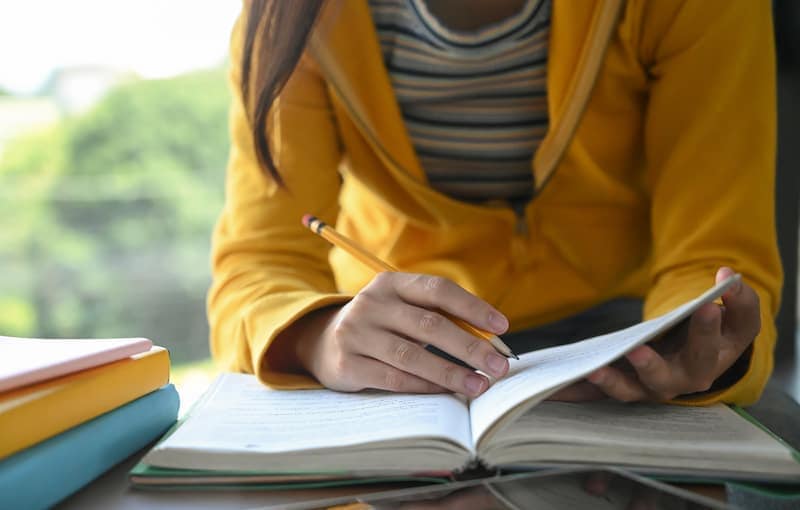 Use Your Experience Towards the Degree
If you have already become an RN with an Associate's Degree, then you will be able to use your experience to transfer up to 90 credits to be put towards your degree. This will cut down the time it takes to complete your BSN significantly.
Build a Strong Support System
Being able to work online and cutting down the time it takes to complete your BSN or MSN is second only to building a strong support system both at home and at work to manage your stress levels and help you juggle work and your degree.