The model-photographer duo Victoria Yore and Terrence Drysdale are constantly on the move. Together, they're recognized for their Follow Me Away project and newly fascinated us with their charming photographs of Oregon. In the little time since, Yore and Drysdale prepared their bags for Iceland to explore what the charming country had to give. Like other Follow Me Away series, every photograph is concurrently stunning and mystifying. The theatrical surroundings will take your breath away.
"All images are shot with me wearing the same dress," Yore told MyModernmet. Through this glamorous—and surprisingly rugged—ensemble, she leads us through sea-green fields of ice and white-capped mountains. These special shots are some of the most amazing photos in the whole series. Drysdale has a knack for taking light at just the right moment, and it bathes the ground in a dazzling color spectrum.
via Follow Me Away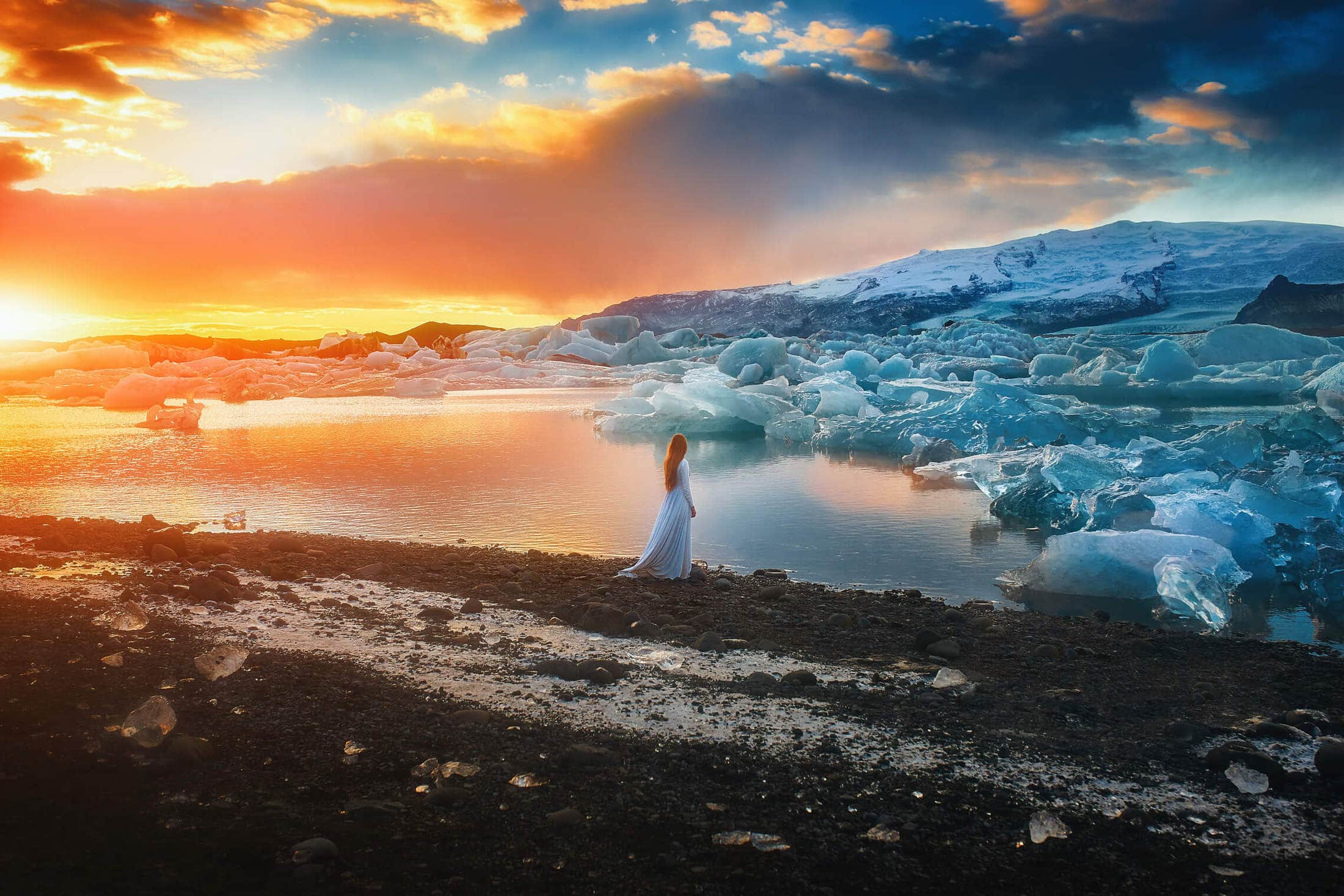 Follow Me Away recently ventured to the enchanting Iceland and captured its diverse beauty.