There's something about cotton candy that makes us feel like kids again. Maybe it's the memories of visiting funfairs, whirling rides, and dodgy stomachs we associate with it. Whatever it is, London-based photographer Jon Enoch has captured it all in his latest portrait series, The Candy Men. In the series, Enoch documents the lives of cotton candy sellers in Mumbai – an affordable treat for the people of India's largest city.
The photographs were taken at night when the purple sugar clouds towered above each vendor. They carried a load of candyfloss on their backs utilizing various wooden sticks and accessories. These spectacular shows are created by men who live and work in Mumbai's western sprawl to stand out and get attention at many fairs.
Candyfloss is just one of a slew of new things to Mumbai, India's most populous city and home to Bollywood celebrities and the country's financial capital. However, despite this economic development's promise, it comes with drawbacks, such as growing obesity and dental crisis.
An increasing number of cheap sugar is gradually replacing lassi, fresh juices, and home-cooked meals. As a result, candyfloss and colorful Indian sweets have grown in popularity. Unfortunately, they have been discovered to utilize banned artificial food coloring, particularly Rhodamine B, a staining fluorescent dye that is " potentially "potentially dangerous" and "unfit for human consumption."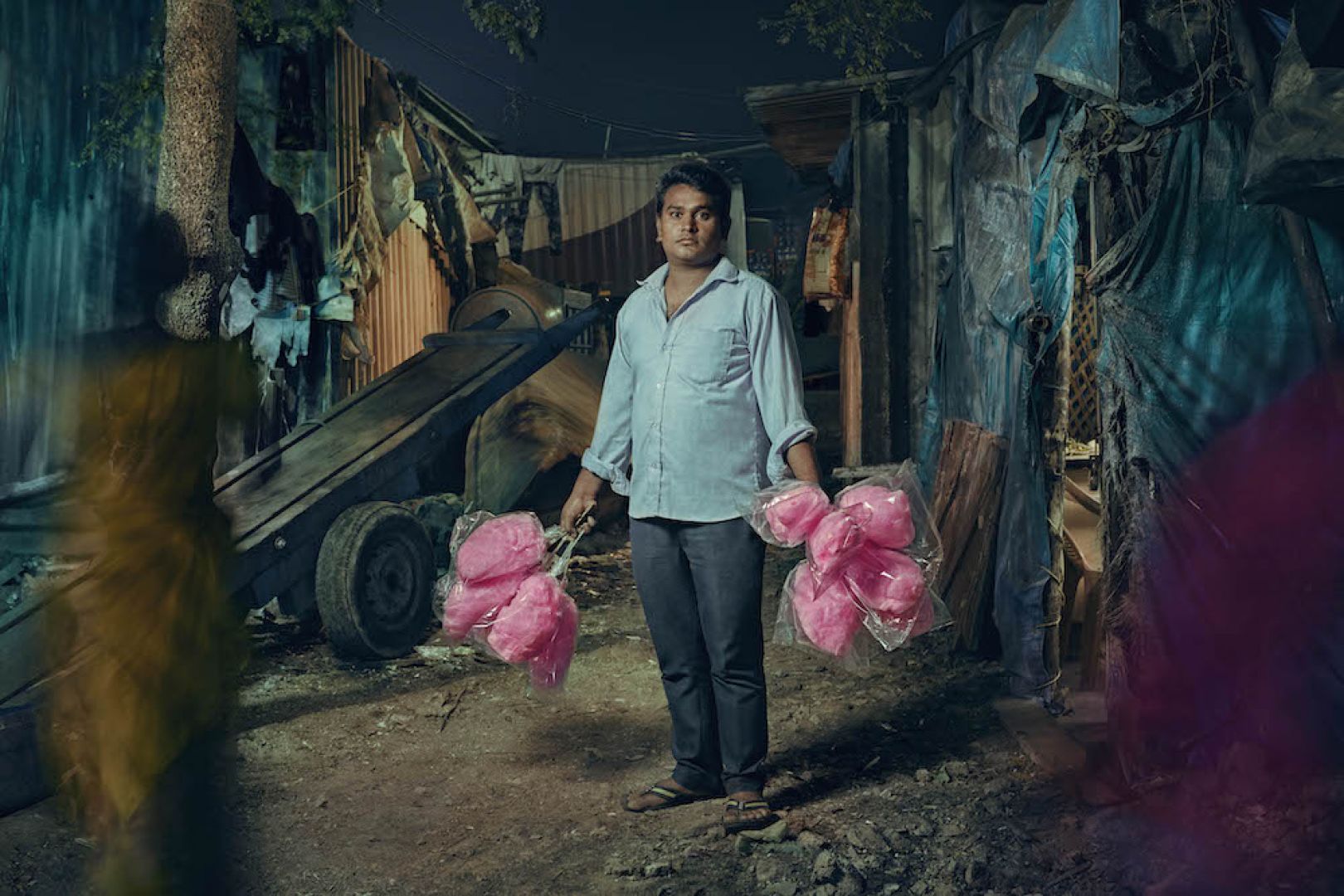 "When I read that the desire to achieve the perfect eye-catching brilliant pink candy floss frequently results in unlawful coloring chemicals being included, it reminded me of how contemporary society mirrors our own," Jon explains. "My work typically captures a rapidly changing world and how traditional aspects of a big metropolis are evolving — for better or worse – through embracing progress."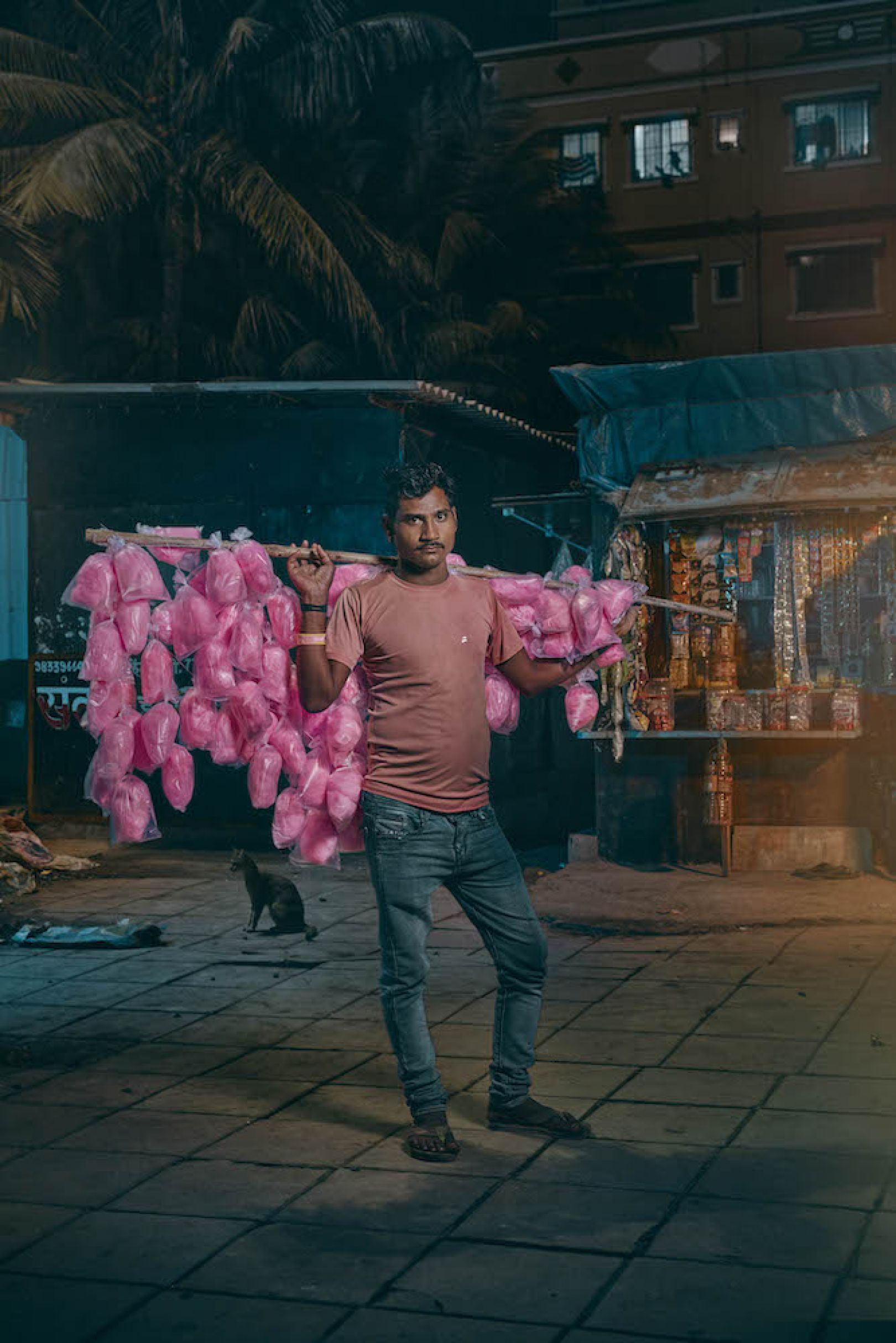 Jon's photographs are more dramatic because he shoots after dark. "Because it's colder and usually quieter and allows me to play with lighting and develop a unique portrait of these candyfloss vendors, partly due to logistics," says Jon. "However, I was astonished to discover that in Mumbai, it was never quiet, and finding a place to sit wasn't easy. Life goes on 24 hours a day, seven days a week!"
Jon Enoch is a renowned lifestyle and portrait photographer who, in 2020, won the Smithsonian Award for his Hanoi motorcycle delivery drivers pictures and was nominated for the Sony World Photography Awards, Portraits of Humanity, and The AOP Awards. His newest project, The Candy Men, is a sequel to his last series, which documented the usage of mopeds in Hanoi. To view more of his most recent work, visit jonenoch.com.