From museum hubs in Europe to hiking trails along the Himalayan mountains, the world is full of adventurous destinations to explore. Yet, vacationing does not always rhyme with a jam-packed schedule of tireless activities. Sometimes, even avid travelers need a break from the alarm clock ringing at dawn. And all they need is a pristine sandy beach to lay their towel on, or perhaps a quiet spring town nestled in the countryside. So, are you longing for a chill trip abroad? Here come four destinations to find a relaxing shelter away from home.
Maldives
Picture a bungalow floating on waters so turquoise they look filtered. Step inside, and an open-air living room seems the perfect place to finish this book you bought ages ago. On the deck, a crystal-clear pool rewards you with picturesque views of the Indian Ocean. And if you ever feel in the mood, direct lagoon access might make it easy to snorkel along with turtles or perhaps go kayaking at sunset.
With over 180 inhabited islands, travelers have plenty of options to find a tranquil resort to unplug. And once disembarked from a quaint seaplane, the Maldivian dream can begin. So, would you like your holidays to start with a romantic spa? Or would you rather book an outdoor private movie session under the stars? No matter the place of stay, the Maldives are the textbook definition of a soothing destination.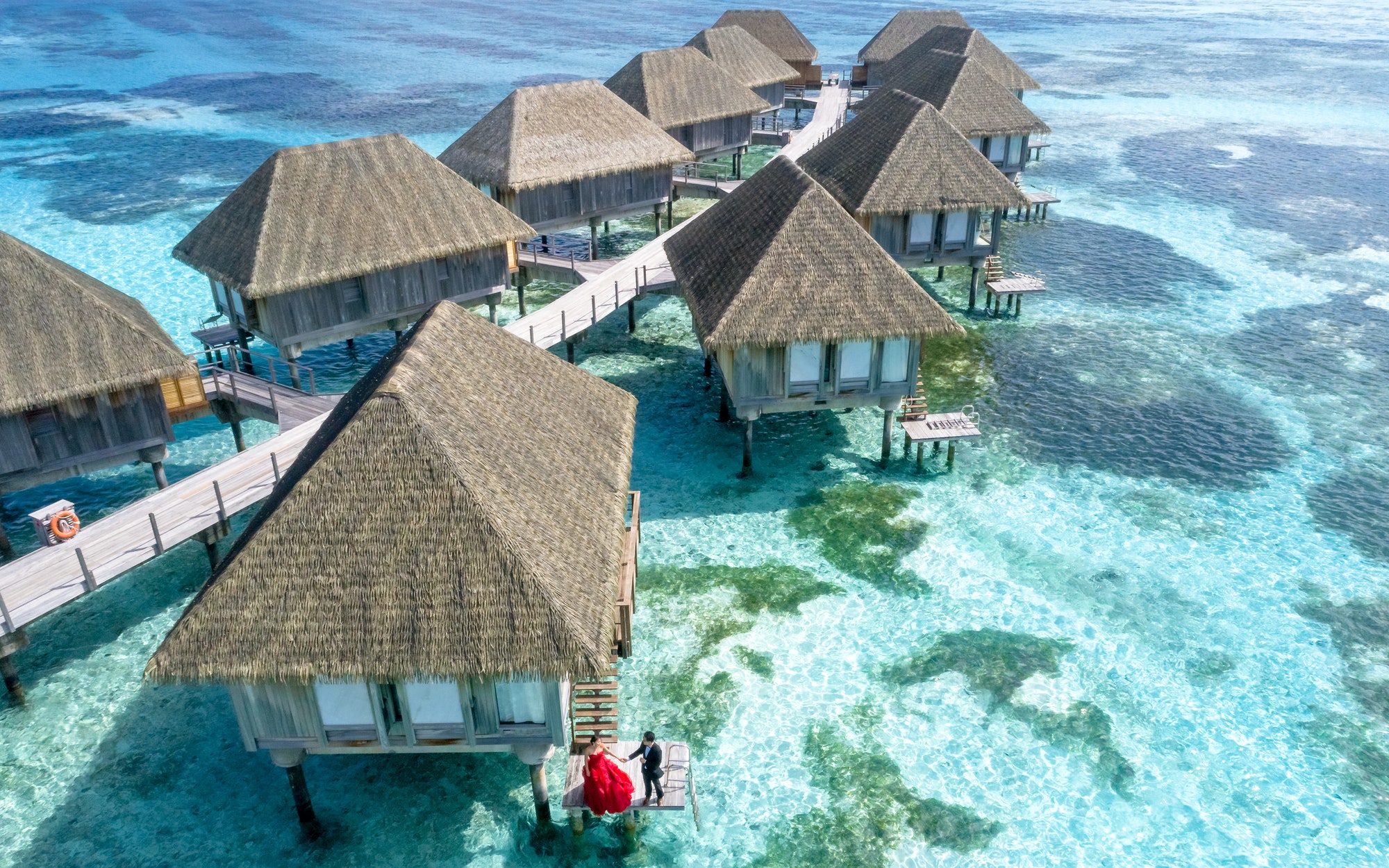 Corfu, Greece
Greece is high on most travel bucket lists, as the country boasts some of the best Europe offers. From delicious cuisine to captivating ruins, not to mention ancient Byzantine fortresses and mythology-infused temples, Greece is cultural heaven. But a Greek trip is not complete without an island retreat. And while Santorini or Rhodes might be popular picks, the island of Corfu is just as attractive. For those looking to explore the country's vast beauty comprehensively, opting for Greece tours can offer a seamless journey, allowing travelers to soak in Corfu's unique blend of mixed influences amidst its turquoise waters and verdant landscapes.
Nestled in the Ionian Sea, Corfu stands up for its cosmopolitan atmosphere. A World Heritage Site, Corfu's Old Town is a delightful mix of French and British architecture, with a touch of Venetian mansions. The town's sunny plazas and colorful cobbled streets lend themselves perfectly to a pleasant stroll. Adding in the island's sandy beaches and laid-back seaside resorts, Corfu is undoubtedly one of Greece's most serene gems.
Goa, India
Beyond the architectural marvels of Rajasthan, the Indian lifestyle draws in a growing number of visitors. And in South India, Goa is one of the top destinations for a hedonistic trip. The region is particularly famed for its yoga retreats, some of which even offer Ayurvedic consultations and therapeutic massages. Goa's southern tip also boasts several secluded beaches to let off steam away from the crowds, including some of the best beaches in Asia.
Northern Goa has a different side to it, though. Over there, calm yogi shelters give way to hectic nightclubs and entertainment venues. Tourists with a knack for gambling can even visit riverboat casinos. But those longing for a resting trip can skip the experience, knowing that the best casinos are now accessible at home. Indeed, timeless classics like blackjack are available for free on online casinos. Some platforms even put out exciting variations, such as Perfect Pairs. The best online casinos also offer lucrative bonuses to get gamblers started. And with mobile-friendly sessions, there's no need to leave your flip-flops and put on a tux to visit a brick-and-mortar casino during your relaxing holidays.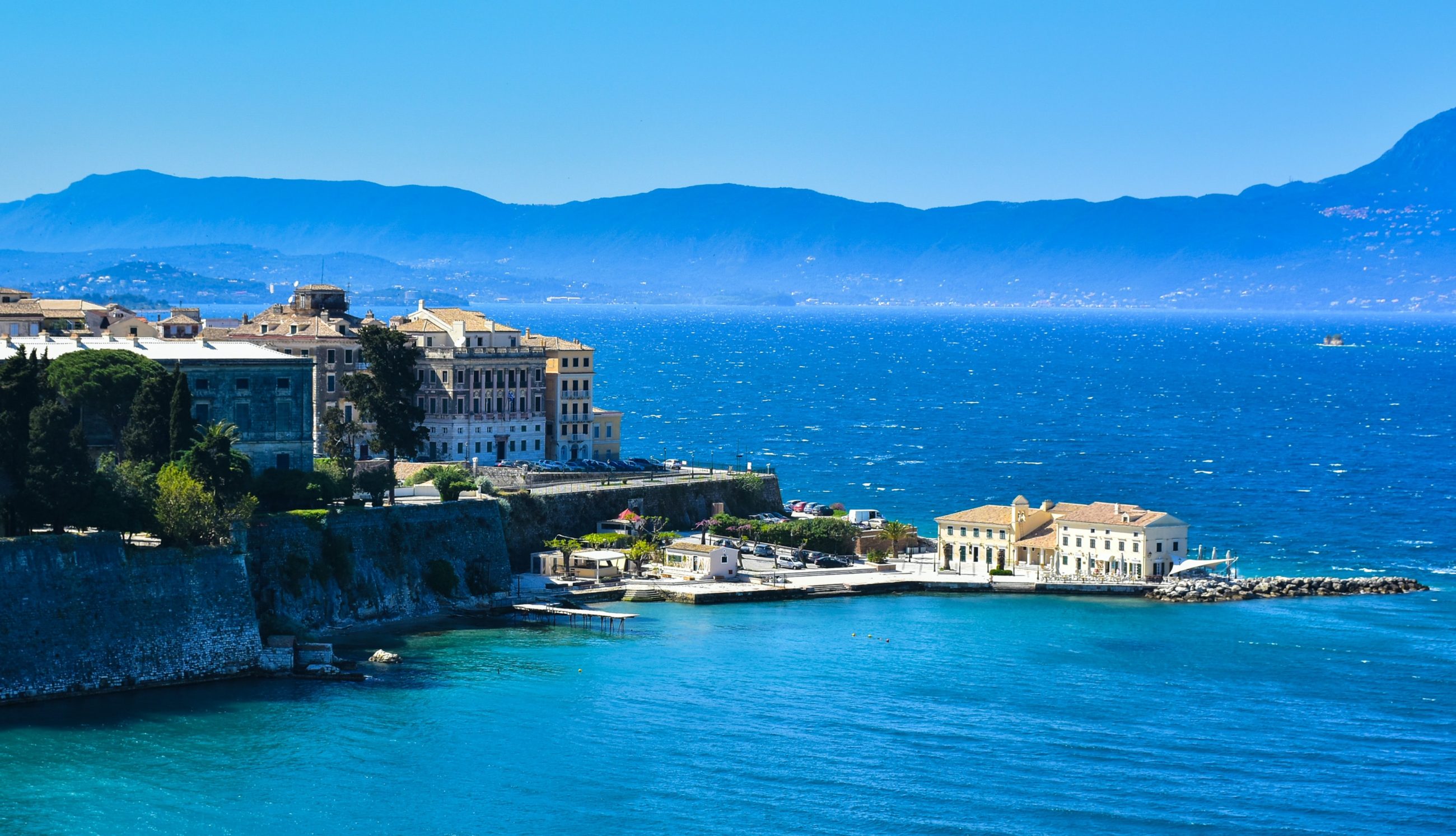 Kinosaki-onsen, Japan
Japan might conjure images of restless cities and modern bullet trains rushing past towering skyscrapers. And sure, Japanese megapolises are not the relaxed type. But it does not take long to escape the hustle and bustle and find cozy havens amid a dazzling landscape. Thus, spa towns are a destination of choice for Japanese and foreign tourists to take a relaxing dip in a traditional onsen.
With Mount Fuji in the distance, Hakone and Kawaguchiko are among the country's most cherished onsen trips. Yet, visitors on the lookout for a more authentic hideaway might turn to Kinosaki-onsen. A mere 2h30 train ride from Kyoto, this scenic onsen town looks straight out of a Ghibli motion picture. At dawn, the willow-lined canals look eerily gorgeous as red lanterns light up the town. And during the day, hot-spring hopping in a yukata is the best way to soak in Kinosaki Onsen's old-world charm.