Introduction
National parks provide the ideal balance of entertainment and education, with visitor centers frequently providing museums and tours led by trained guides.
A trip to one of these places can enhance heart health and circulation, reduce cholesterol, blood sugar, and blood pressure, reduce inflammation, strengthen the immune system, and lower the risk of developing certain diseases and cancers.
State and national parks provide opportunities for outdoor adventures such as climbing mountains, strolling along streambanks, finding rock formations, or canoeing in stunning lakes.
These parks promote nature while supporting the protection of wild areas for upcoming generations.
These parks serve the dual purpose of protecting the most important landmarks in the country and providing recreational space.
So how about planning your next tour with all these in mind?
This article will help you find some of the best national parks around the world where you can plan your next trip into nature!
Best National Parks Around The World
National parks are the best destinations if you're a wanderlust!
From nature to adventure, these places bring everything to your plate. Even better, if you cover some of the best national parks around the world, you can successfully complete a fulfilling world tour.
Given below are some of the most beautiful national parks around the world that can take you right into the heart of nature—
1. The Salty Span Of Etosha National Park
Namibia's Etosha National Park is well-known for its wildlife and salt pan. It is free of malaria and reachable by sedan.
Six camps are open to the public: Okaukuejo in the south, Halali in the north, Namutoni and Onkoshi in the northeast, Dolomite camp in the west, and Olifantsrus camp in the southwest.
Depending on the amount of time, distance, and availability, all five camps can be used as lodges and chalets.
The Dolomite and Onkoshi camps cater to luxury travelers, and Dolomite has welcomed guests from the west of Namibia.
There is more preparation and planning required to reach all of these camps. The park is a reachable game reserve in Namibia and Southern Africa because of its distinctive salt pan and abundance of wildlife.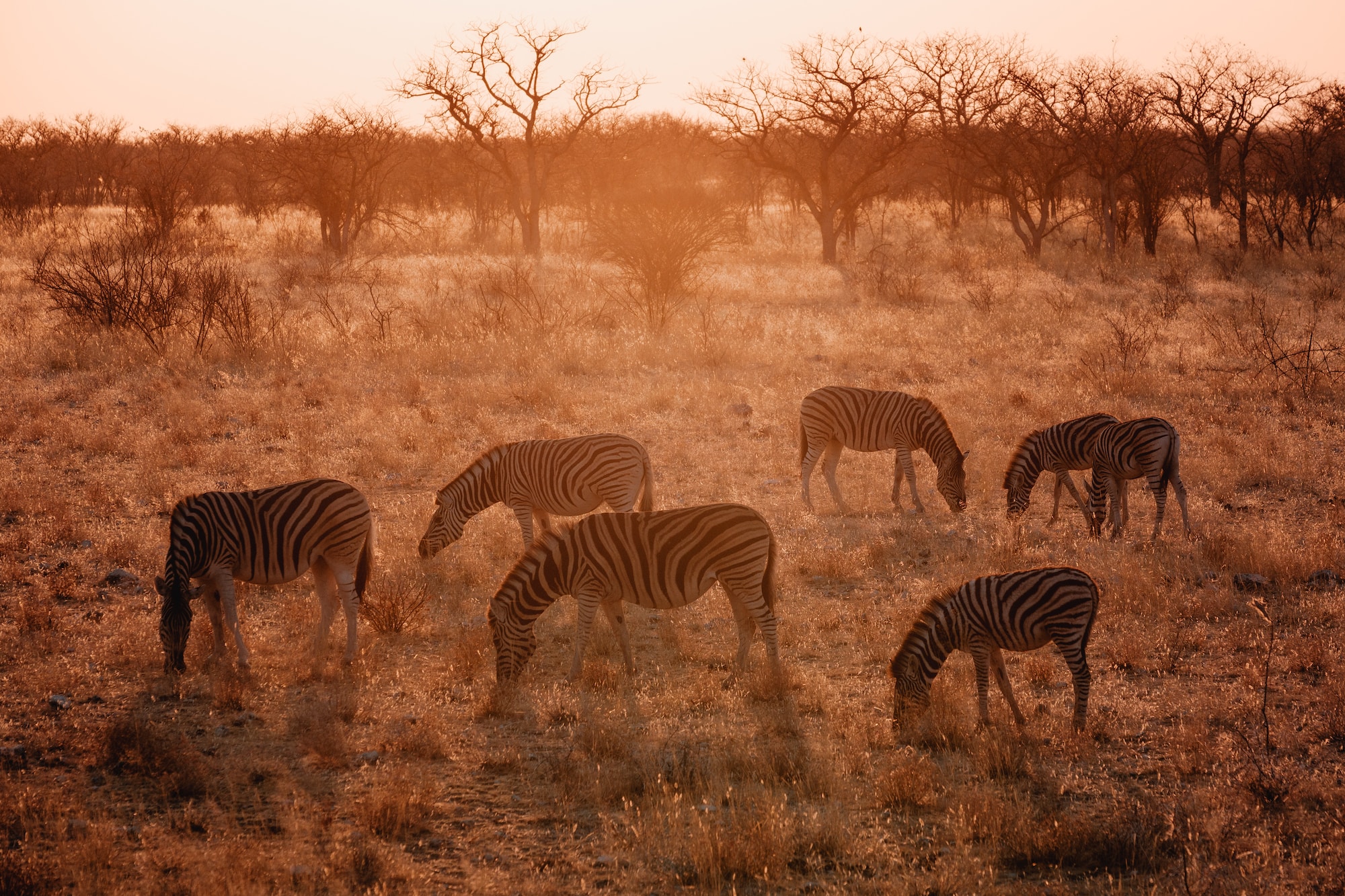 2. The Color And Monochrome At Serengeti National Park
Two million wildebeests, gazelles, and zebras live in the 1.5 million hectares of savannah that make up Serengeti National Park and their predators.
The park has a lot of biological diversity, including four endangered or threatened species.
Its two Biosphere Reserves and two World Heritage Sites are an inspiration to authors, filmmakers, photographers, and scientists.
The ecosystem is among the oldest on Earth, and over the last million years, there haven't been many changes to the climate, vegetation, or fauna.
Over a million wildebeests and 200,000 zebras migrate through Tanzania's Serengeti National Park between October and November, April, May, and June.
The park receives over 90,000 visitors each year, and the best times to go are January through February or June through September when the Great Migration is a main attraction. The park has been around for two million years.
3. The Blue Serenity At Yosemite National Park
A UNESCO World Heritage Site, Yosemite National Park is well known for its breathtaking granite cliffs, waterfalls, and biological diversity.
Tenaya at Yosemite offers a distinctive Sierra experience as it is tucked away among the pines. Tenaya Lodge, Cottages, and Explorer Cabins are the three distinct guest experiences offered by the park, which is open year-round.
John Muir established the park in the Sierra Nevada in 1890. The Yosemite Valley is renowned for its cliffs, waterfalls, meadows, and unusual rock formations. You can find more interesting facts about the Californian national parks on Muir Way.
Yosemite National Park's spectacular waterfalls, enormous sequoia trees, wildlife, and cliffs draw millions of visitors annually.
The park offers year-round outdoor activities, including hiking and breathtaking views in the summer and skiing, ice skating, and snowshoeing in the winter.
The Yosemite Mountaineering School & Guide Service, which was founded in 1969, offers tours to the highest peaks in the park.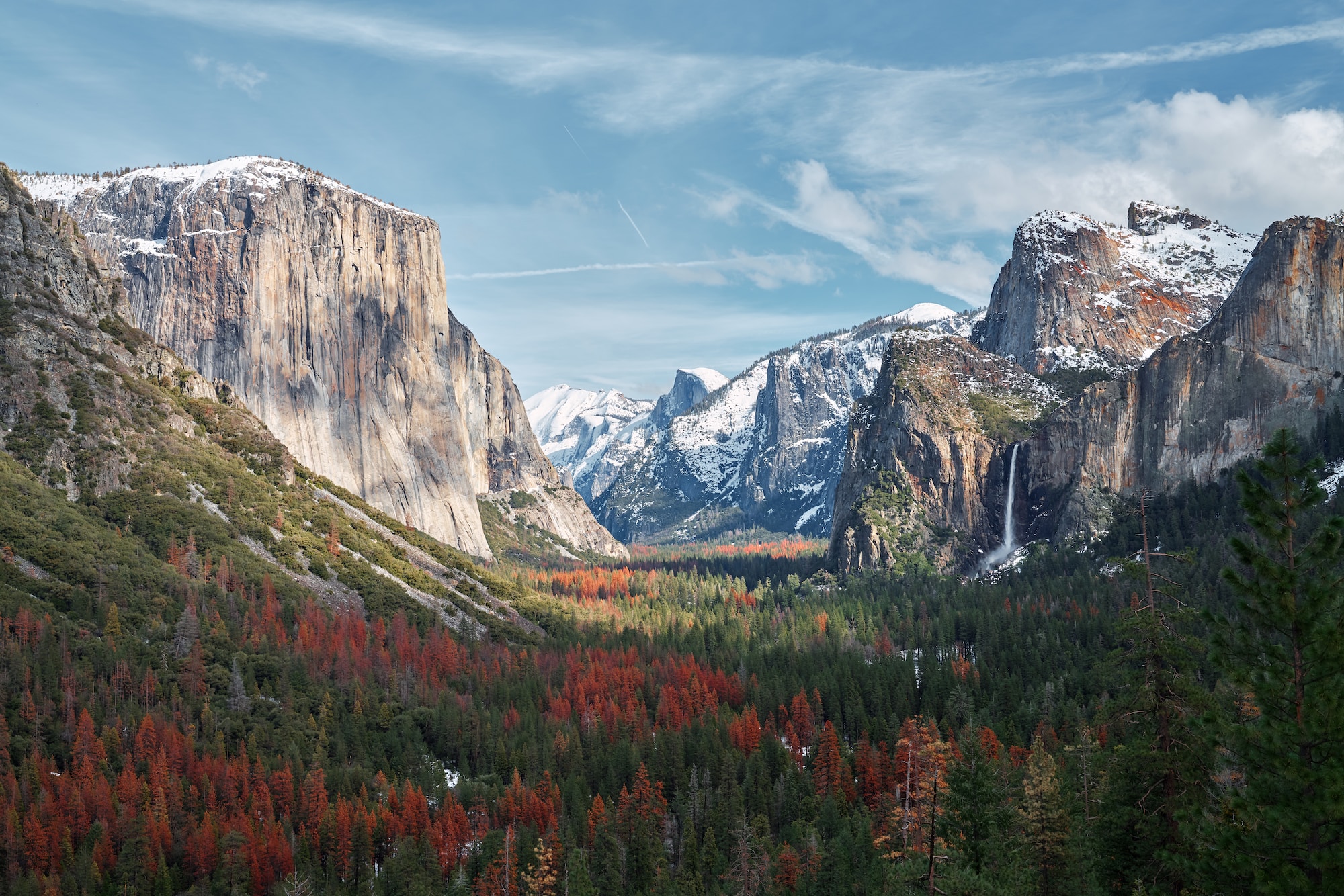 4. The Silky Waterfalls Of Krka National Park
Over 142 waterfalls, including the renowned Skradinski Buk Falls and Visovac Island, can be found in the 142 square km Krka National Park in Dalmatia.
The entrance ticket includes boat rides. Small-group or private tours are available from coastal towns through Sunspot Tours, which employs courteous drivers and well-kept vehicles.
They also provide minivan excursions in place of big, crowded tour buses.
Swimming has been prohibited at the Skradinski Buk waterfalls, a collection of 17 waterfalls over 45 meters high, since 2021 to protect the park's waters.
The best way to use a day in Split if you're backpacking through Croatia is to go to Krka National Park.
The park offers a distinctive experience that you might not have had from reading about in your books, complete with the tranquil Krka River and dreamy waterfalls. For completely customizable tours to Krka National Park, get in touch with Sunspot Tours.
5. The Blue-White Beaches At the Whitsunday Islands National Park
Whitehaven Beach is a well-known beach with white silica sand and crystal-clear waters, a part of the Great Barrier Reef World Heritage Area.
The islands were created when Australia discovered itself in Antarctica 65 million years ago and collided with another basaltic crustal rock.
As a result, solid bedrock and mountains were created, later being cut off from the rest of Australia by rising sea levels.
The Whitsundays, which are a part of the Great Barrier Reef Marine Park, are home to the largest living ecosystem in the world, with "fringing reefs" that are perfect for snorkeling and serve as ideal fish habitats.
The park, which guards 32 islands, including Whitehaven Beach, Black, Hook, and Langford, is easily reachable from Airlie Beach or Shute Harbour in central Queensland by private or commercial boat.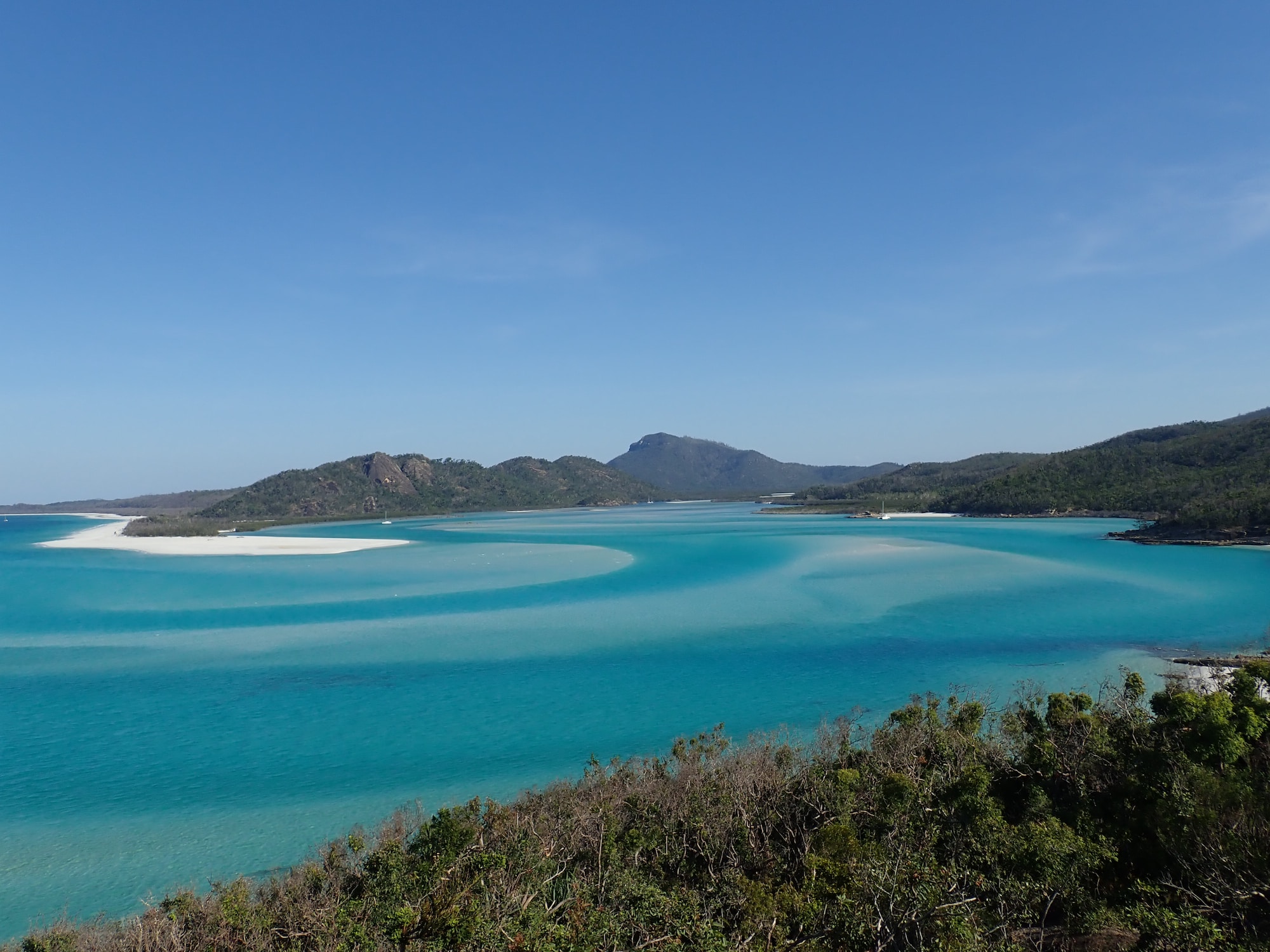 Do Not Miss A Spot!
This list contains a diverse harmony and an assortment of colors, landscapes, and wildlife. Thus, missing a single spot would mean you're giving up on one whole aura.
So, plan your trips according to your budget, but make sure you cover each and every location.
So pack your bags and hit the road!
You can make your plan with friends, family, or solo. These locations are full of surprises and awe and have something for everyone to enjoy.