Meet Darren and Phillip, a pair of English Staffordshire Bull Terriers hailing from Brisbane, Australia, who have a penchant for snuggling while dressed in cozy pajamas. Below are the photographs capturing these delightful moments.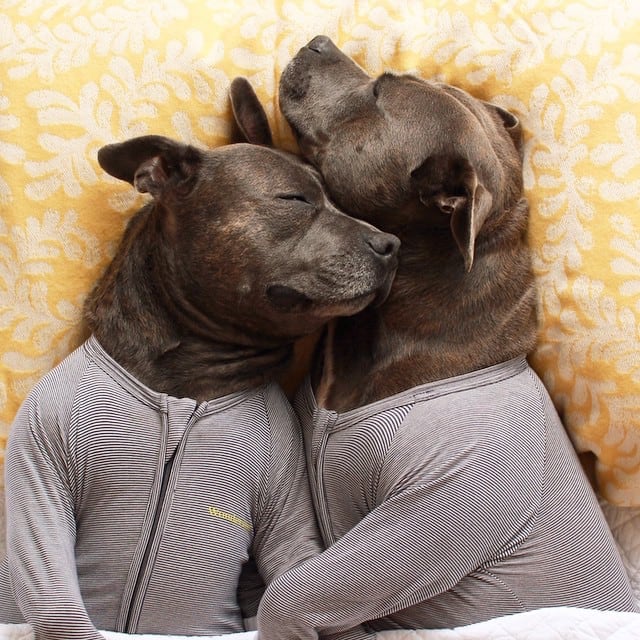 Understanding English Staffordshire Bull Terriers
Background
The English Staffordshire Bull Terrier, commonly known as the Staffy, is a breed of dog that originated in Staffordshire, England. This breed falls under the category of medium-sized dogs, generally weighing between 24 and 38 pounds and measuring about 14 to 16 inches in height.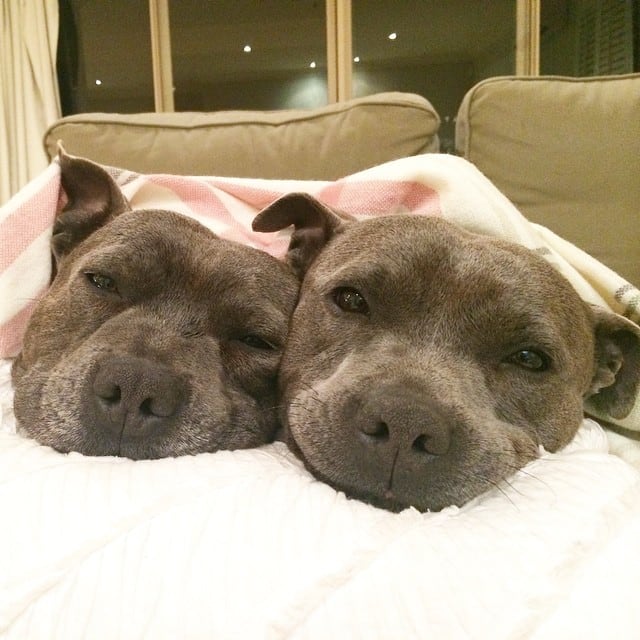 Temperament
Known for their affectionate nature, English Staffordshire Bull Terriers are often considered "nanny dogs" due to their protective instincts and patience with children. They are energetic and require regular exercise to keep them physically and mentally stimulated.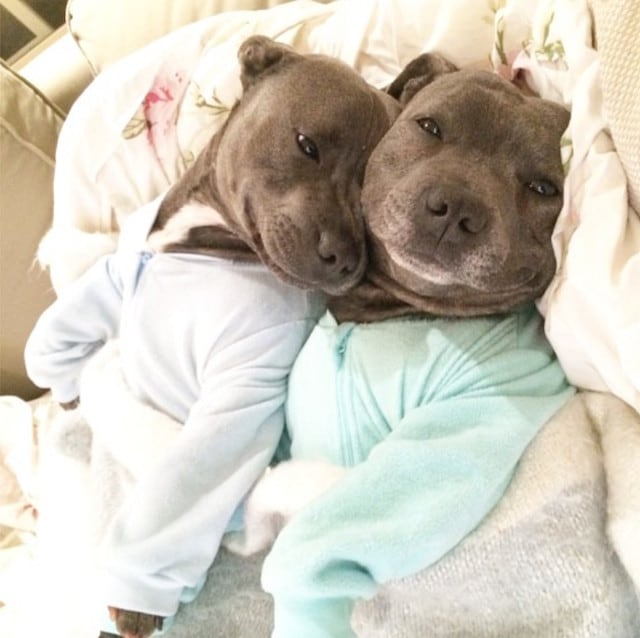 Health Issues
Like many breeds, Staffies are susceptible to certain health conditions such as hip dysplasia, elbow dysplasia, and skin allergies. Potential owners should be prepared to commit to regular vet check-ups and an active lifestyle to maintain the dog's health.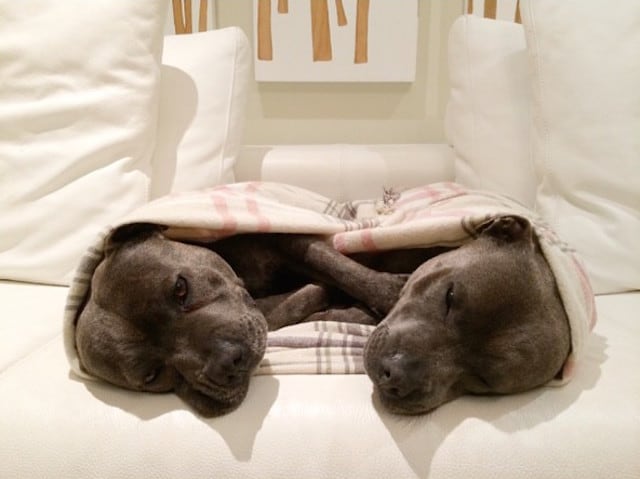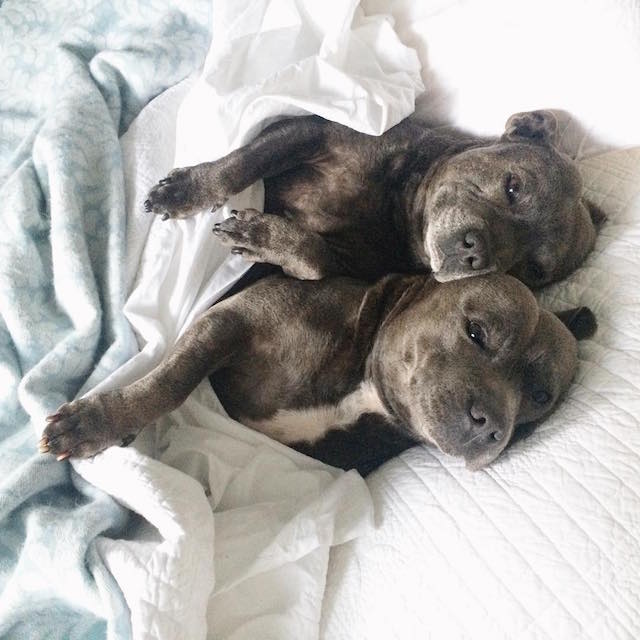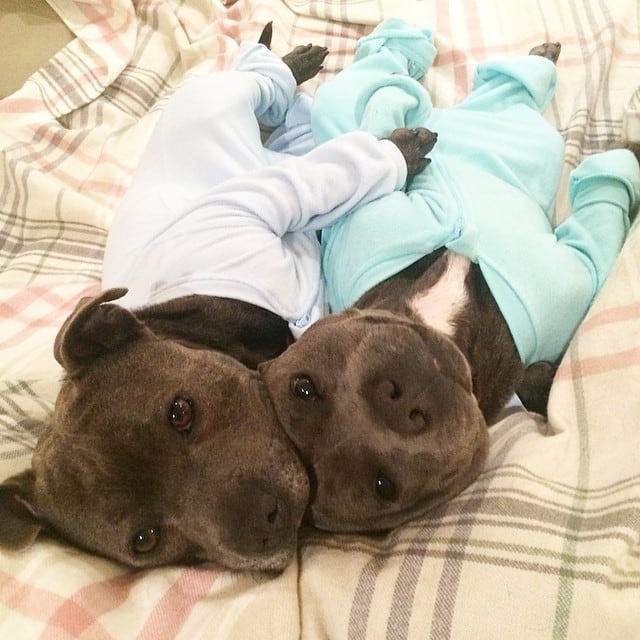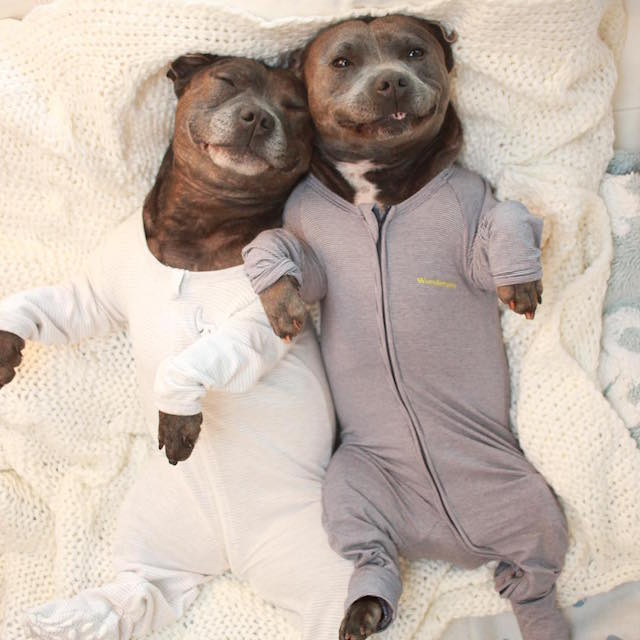 Images via The Blueboys