If there is one place where everyone would like to live, that is California. The warm temperatures all year round, the long, stunning beaches, and the luxury lifestyle are just some of the reasons why the Golden State is an attractive relocation destination for many.
And if you ever decide to move there, then you might as well reflect that Californian charm right into your home.
In general, the California interior design style is characterized by neutral tones, natural woven and modern details that put together a stylish space with a laid-back aesthetic. Whether you live in a house up in Hollywood Hills or in one of those cozy Vista CA apartments, you can easily combine these elements and design a home that is warm, calming, and modern.
From incorporating comfy sofas to adding splashes of color and letting natural light in, here are five ways you can add a stylish touch to your California home.
Introduce texture
The texture is a very important element every Californian home should have. It makes the interior more approachable while creating visual interest that elevates the aesthetic of the entire living space.
For example, marble backsplash is a popular kitchen feature that can introduce texture to your home in a flawless way. You can use it in the form of times between your kitchen elements or as a single block of marble in order to protect your walls from food and water stains while adding a luxurious feel to the space.
Another way to bring lush texture to your interior is through rattan. This is a natural material with a casual, inviting feel that is perfect for homes where comfort is key. It can be woven into sofas, baskets, and even light fixtures and serve as the focal point in the space.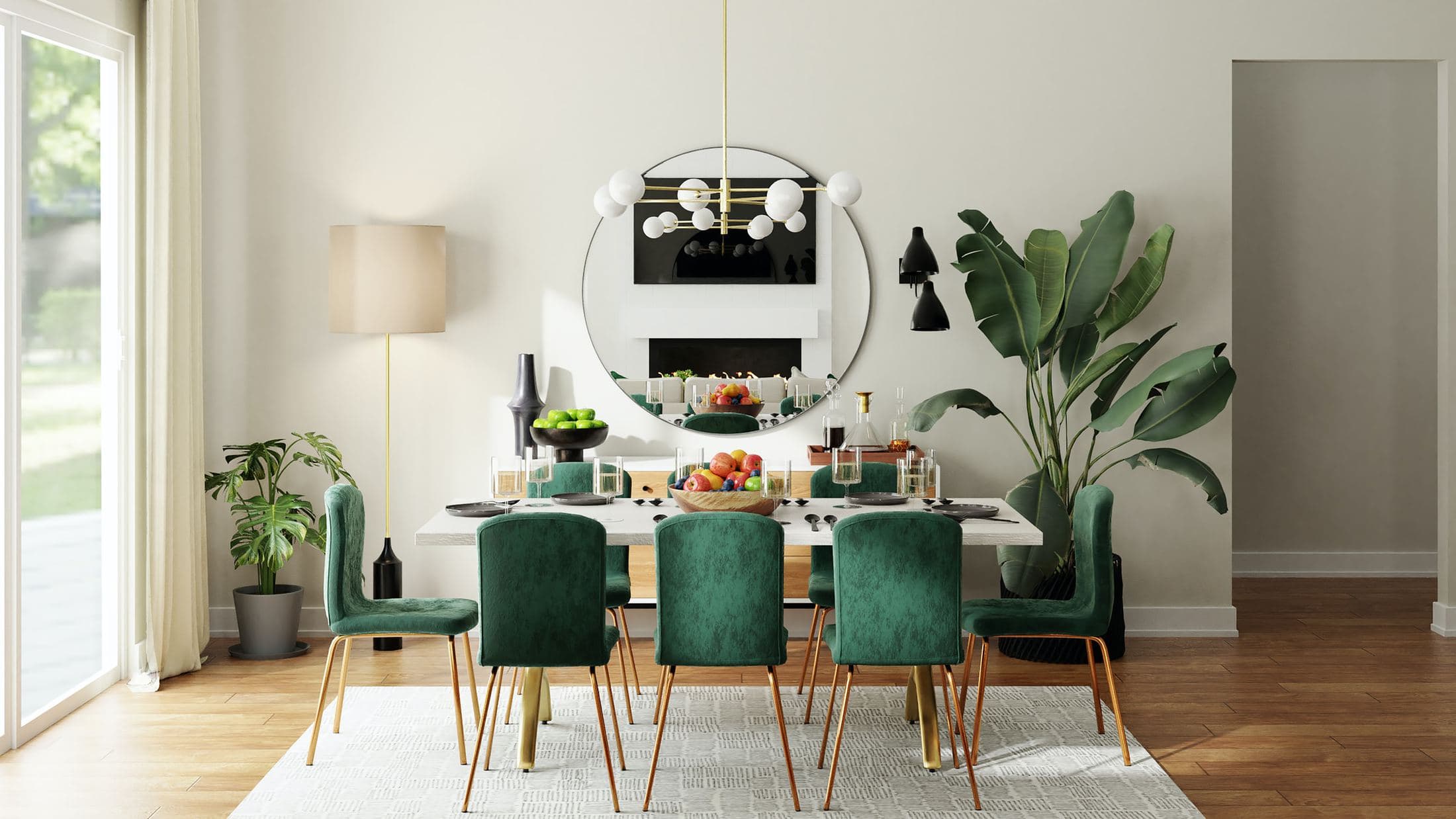 Focus on comfort
Many Californian homes also strive for achieving comfort in order to make the interior more inviting. The best way to do this is by incorporating a large-scale sofa in your living room where you can relax at the end of a busy workday or get together with your family and friends for a game night. You can opt for a sofa with plush cushions because they are the coziest to lounge on.
Also, make the space more open by placing the sofa against the largest wall in the room. Add a stylish round marble table in the middle to bring a modern feel to the room and elevate its overall look.
The key is to create a living space that invites you to want to lounge while being effortlessly elegant.
Choose a soothing color palette
When it comes to the color palette of a California home, it is recommended that you opt for soothing tones to reflect the true charm of this state. These include white, sky blue, soft green, and blush. Most homeowners usually choose white as their base color and then break the monotony with bolder shades.
For example, if your living room sofa is in a creamy white, then you can decorate the rest of the space with blue or orange accessories to bring more life to the room. These accessories can be anything from plant vases to wall decorations and patterned pillows.
Scatter these decorative items all-around your home to create harmony between all the colors in your living space.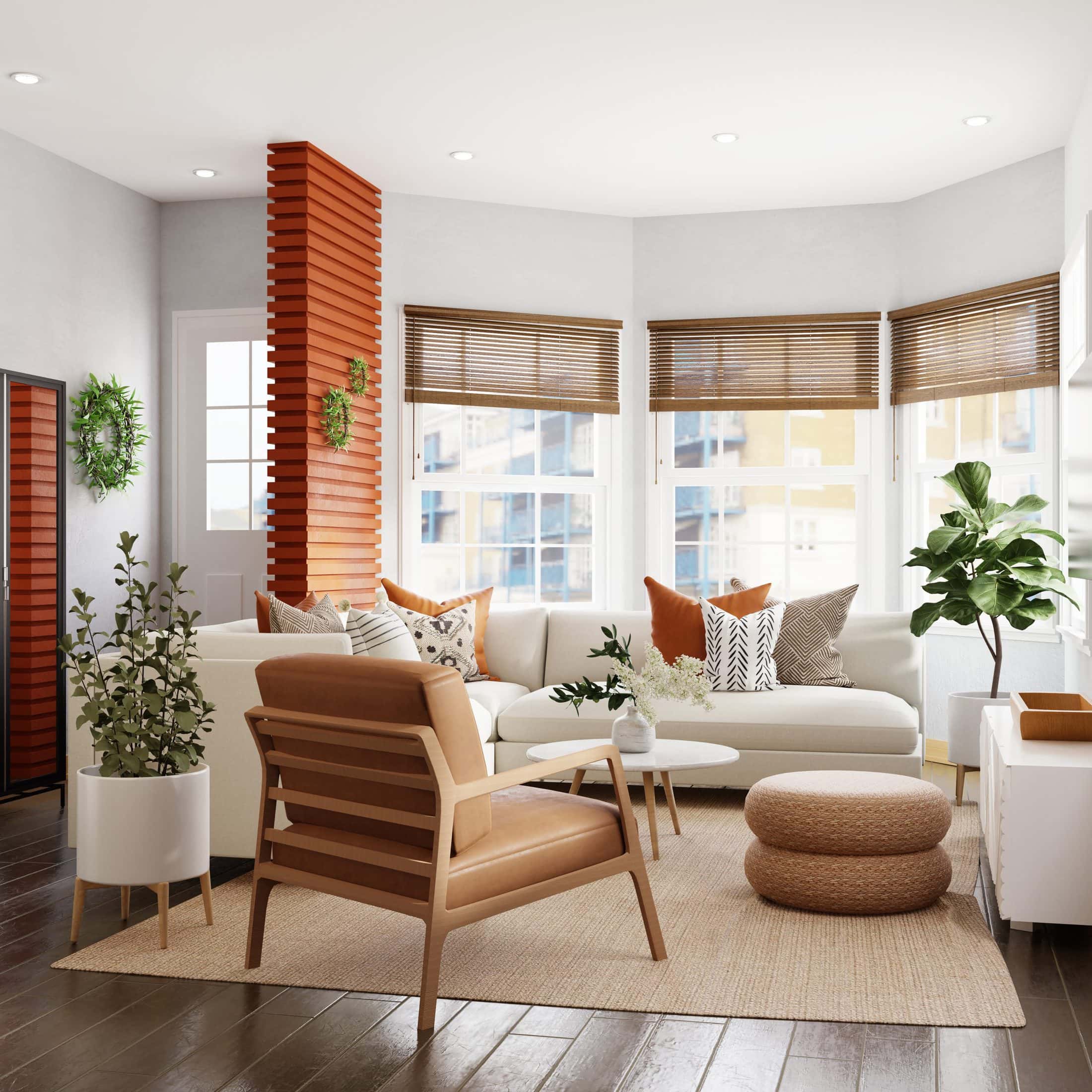 Embrace all of the light
Because the sun is shining almost throughout the whole year in California, you should let natural light in as much as possible to add warmth to the space, and the best way to achieve that is through the windows. If you have curtains, blinds, or other window treatments, make sure you keep them open at all times to invite natural light into your home.
This will further make your living space seem much bigger and also allow you to see some of the state's natural beauties, especially if you are living up in the hills.
Another way to make your interior look brighter is to install wooden, ceramic, or stone floors with a polished finish as they can also reflect more light than actual carpets.
Add touches of character
If you want to add visual interest to your home, then a great way to do that is to introduce more character. This can be achieved by incorporating small details that will pop out in the room while staying true to your personality and the Golden State lifestyle.
For example, a vintage rug in pastel colors is a great way to add a touch of character to your decor. You can place it either in your foyer or in the living room and further add to the collected sensibility of California's modern style.
Another way to add character to the space is through wall decorations. From hanging wall mirrors to creating gallery walls out of magazine covers, there are so many options to choose from to personalize your home.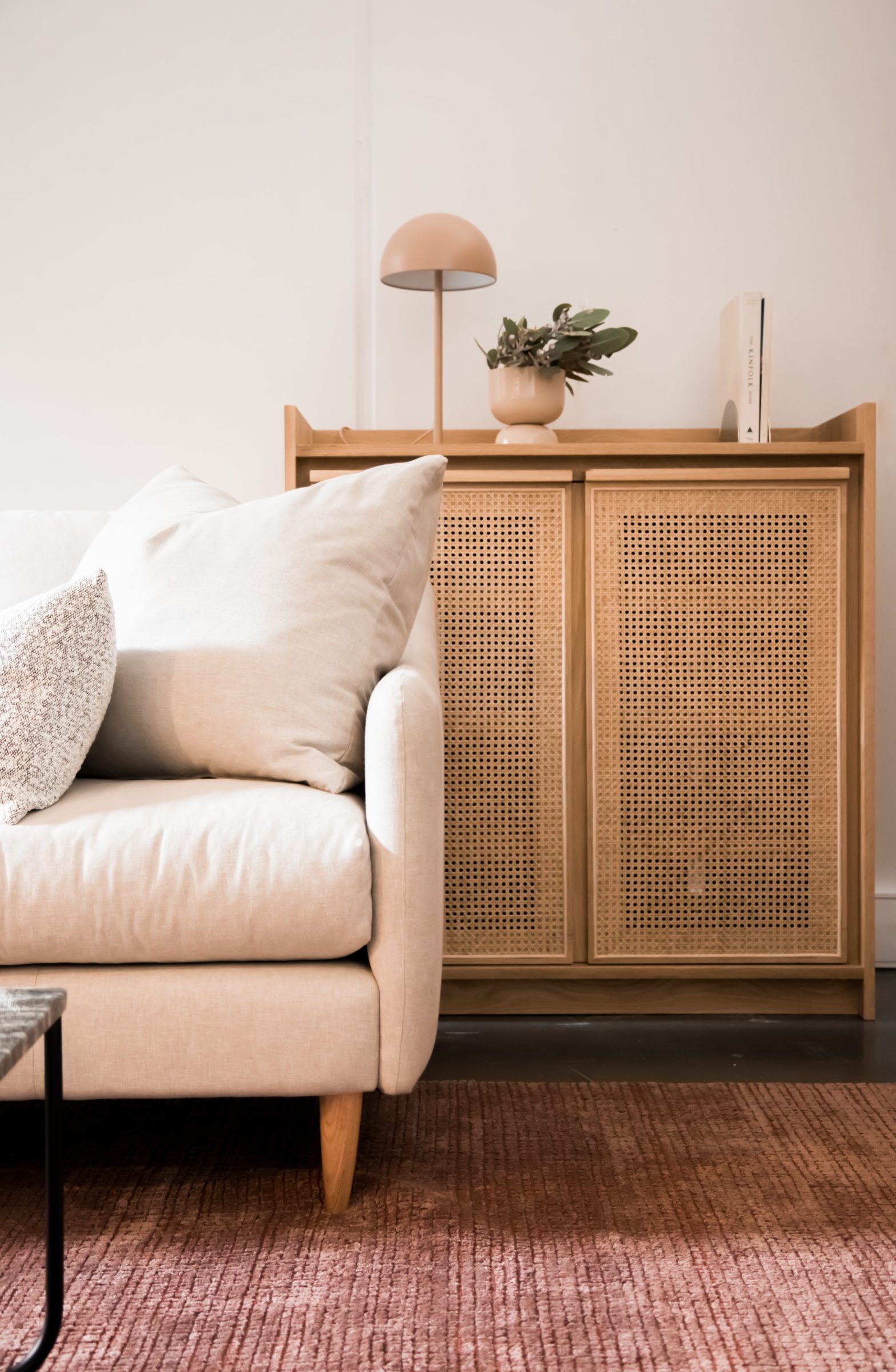 Final thoughts
No matter where you live in California, you should match the state's charm with your home's interior to create a living space that is welcoming, calming, and cozy. To do this, you should opt for neutral colors, comfortable lounging, and natural elements that add warmth and texture to the decor.
If you need help along the way, make sure you refer back to our post and follow the tips here to flawlessly add a stylish touch to your California home.