Refuge du Goûter is a futuristic-looking mountain lodge nearby Mount Blanc, located in the French Alps. Also known as the Goûter hut, its outside design features stainless steel sides, forming a rigorous form that's in sharp.
Swiss architect Hervé Dessimoz designed the 16-meter-tall lodge that juts over a dangerous 1,500-meter drop. Notwithstanding this apparent danger, safety measures were taken to ensure that it can brave the elements: the hut is nestled 14 meters into the rock, ensuring sturdiness; it can withstand winds up to 300kph, and it's completely self-sufficient for energy and water. The interior features communal living with bunk-style bedding and the ability to accommodate up to 120 guests at a time.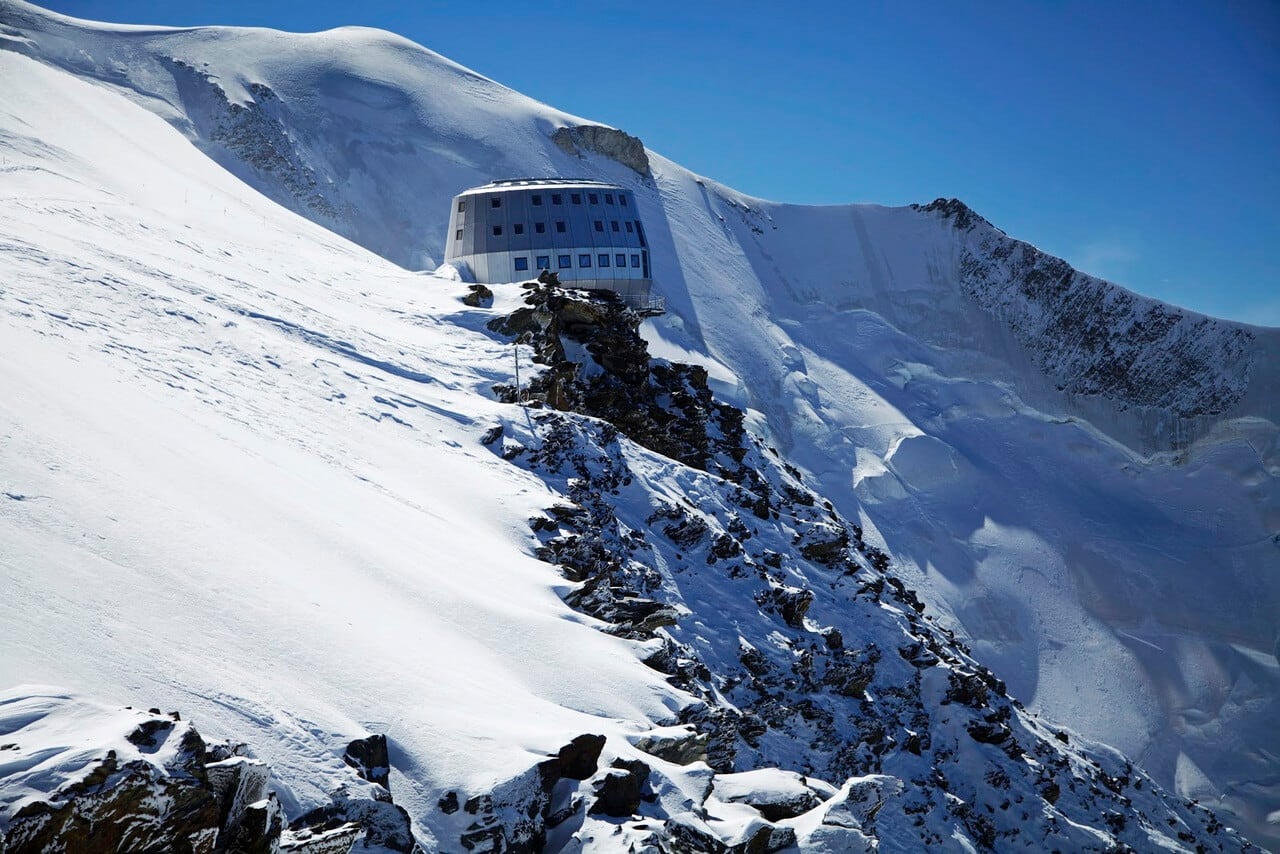 If you want to stay in this remote locale, it's imperative to plan ahead. Reservations are required to enter even the Refuge du Goûter, and they're only available during certain times of the year. For 2015, the last day to stay is in the middle of October.