Dutch architecture studio MVRDV, developed in cooperation with JJP Architects and Planners their stunning vision for a new art museum in Taoyuan, Taiwan, seeks to develop into a nature-centered cultural destination, transforming the region into a "cherry area to the city."
The museum, covered in a pink-hued aluminum, is composed of interconnected structures shaped like cherry blossoms, their blossom providing shade to visitors. Cherry and peach trees dot different terraces, harkening back into town's roots and supplying the area with color and odor.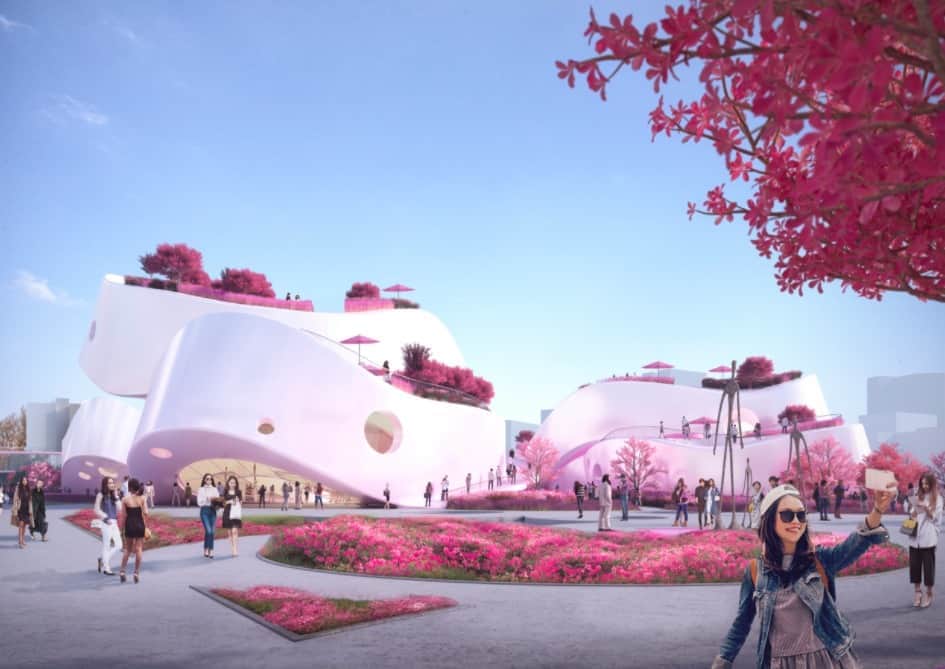 During the design process, MVRDV drew inspiration in the natural world, recognizing the potential for public spaces in the rapidly-expanding Taoyuan City to blur the boundaries between the natural and built environment.
"All these flower-like characters show up in the park and form a new identity for the park. A pinkish aluminum façade will be implemented by giving a strong and beautiful personality to the website," writes MVRDV. "The roof terraces with peach trees create overviews and add on to the green qualities of their buildings and the park."
As part of this proposal, a present river to the south of the site is enhanced with a "green edge" comprising paths and reed planting. The present park forming the site is turned into an "authentic jungle" with all the museum's facades hosting blossoms and plants, while water features offer cooling during warm summer months.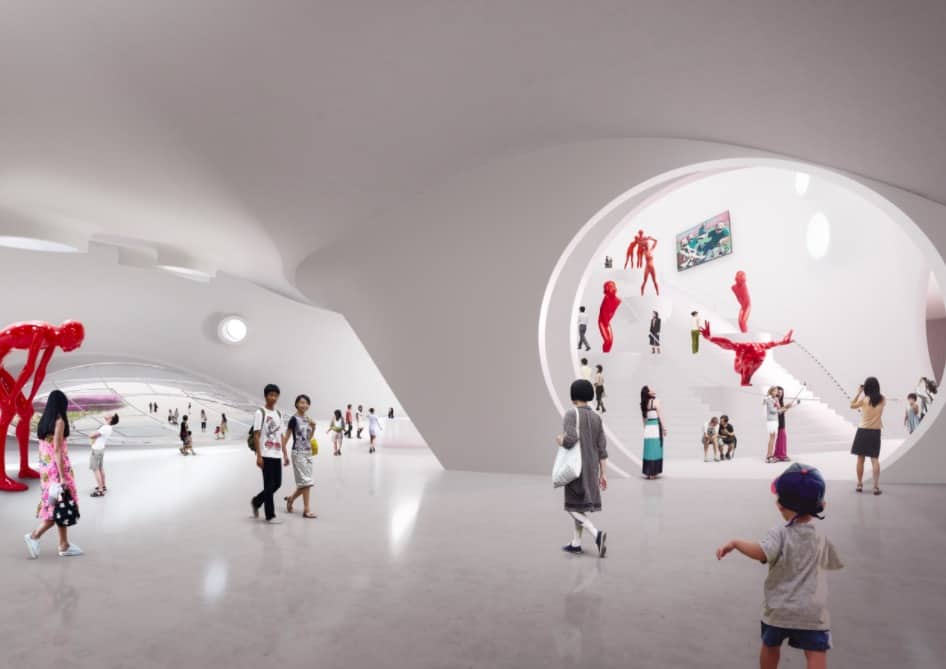 To bypass thwarting connections between the museum and the nearby Blue Pond Park, a string of human-scale buildings have been proposed, circular to avoid hard edges. A pinkish aluminum façade enriches a sense of vibrancy and color, while roof terraces with cherry trees increase the green qualities of the park and buildings.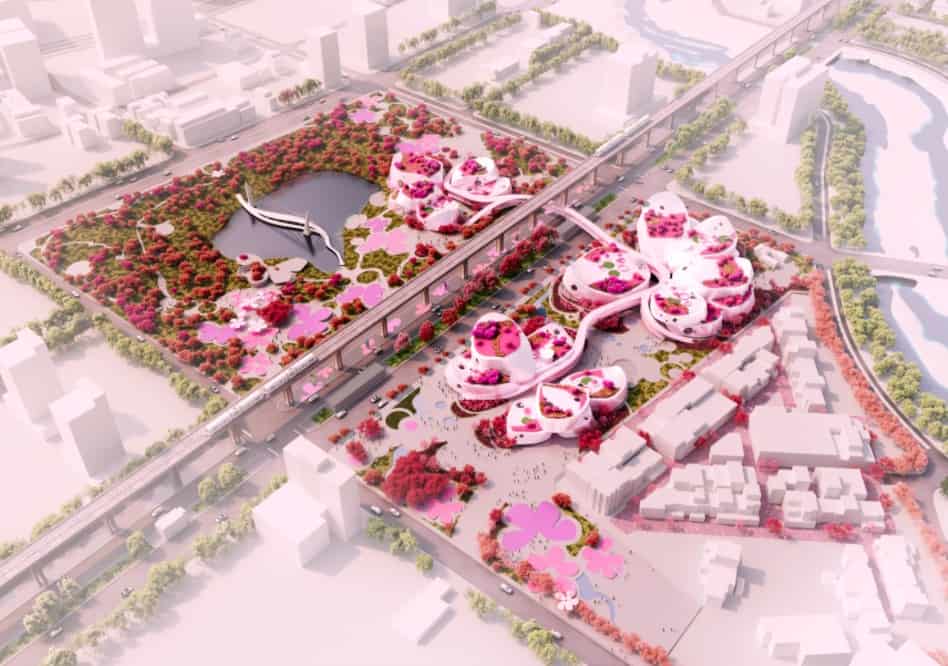 Project partners TOPOTEK1, that created the landscape design, have shot Taoyuan's proximity to the sea to center, making space for water features to cool visitors from the warm summer months and supply moments of comfort in a lush setting full of plant life. "Taoyuan Museum of Art and its surrounding landscape becomes a real cultural destination using a park that turns the area into a sort of cherry room for a town."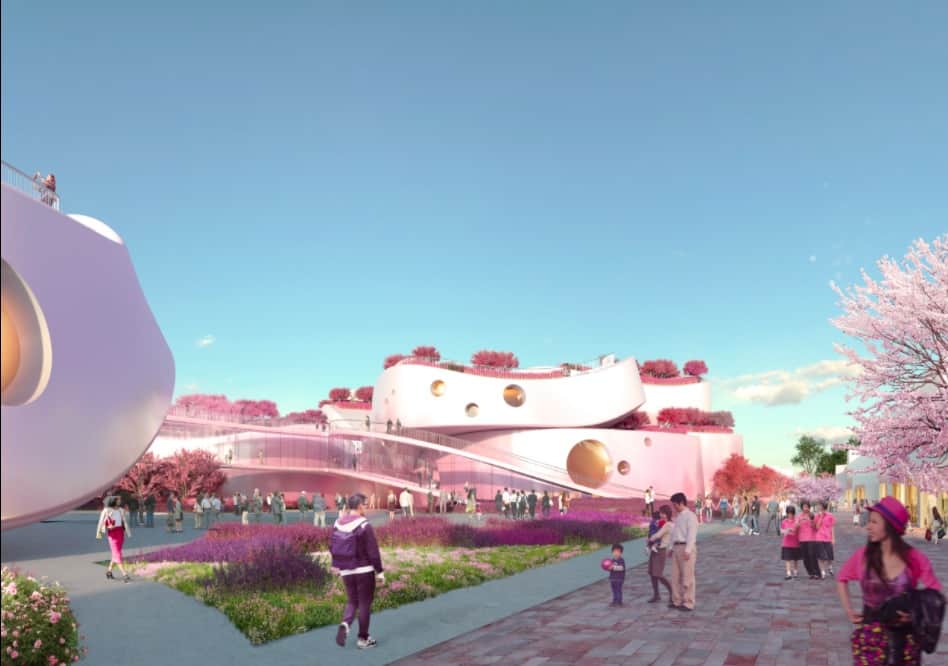 While we won't get to observe the real-life version of the museum just yet, the job renderings have us wishing that more museums embraced colorful exteriors. Just taking a look at the pink-tinged environment has us dreaming about peach and cherry blossoms.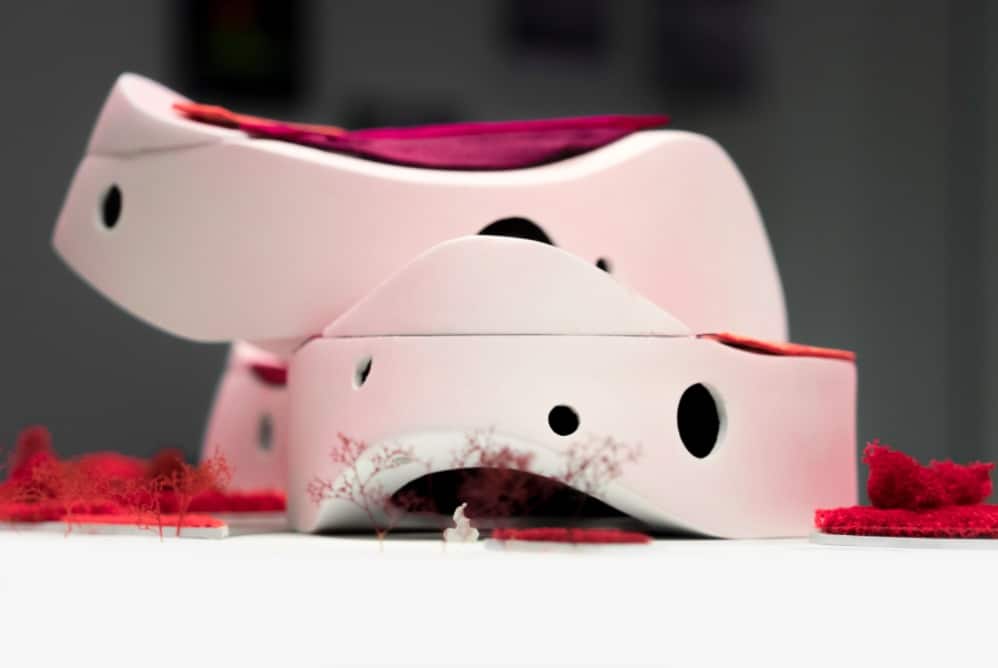 h/t archdaily.com