In Spanish, Casa Etérea, which means "ethereal house," was built by Prashant Ashoka, a writer, and designer from Singapore who lived in Mexico. The mirrored façade of the structure allows it to melt into the terrain, giving the impression that it was "born from the mountain itself."
Interestingly, this design-build project has no architect or architecture experience on its team. Sayan was inspired by renowned Mexican architect Luis Barragán, whom he calls "famous for his 'emotional architecture.'" A clear link between the two architects is a strong respect for site context and nature.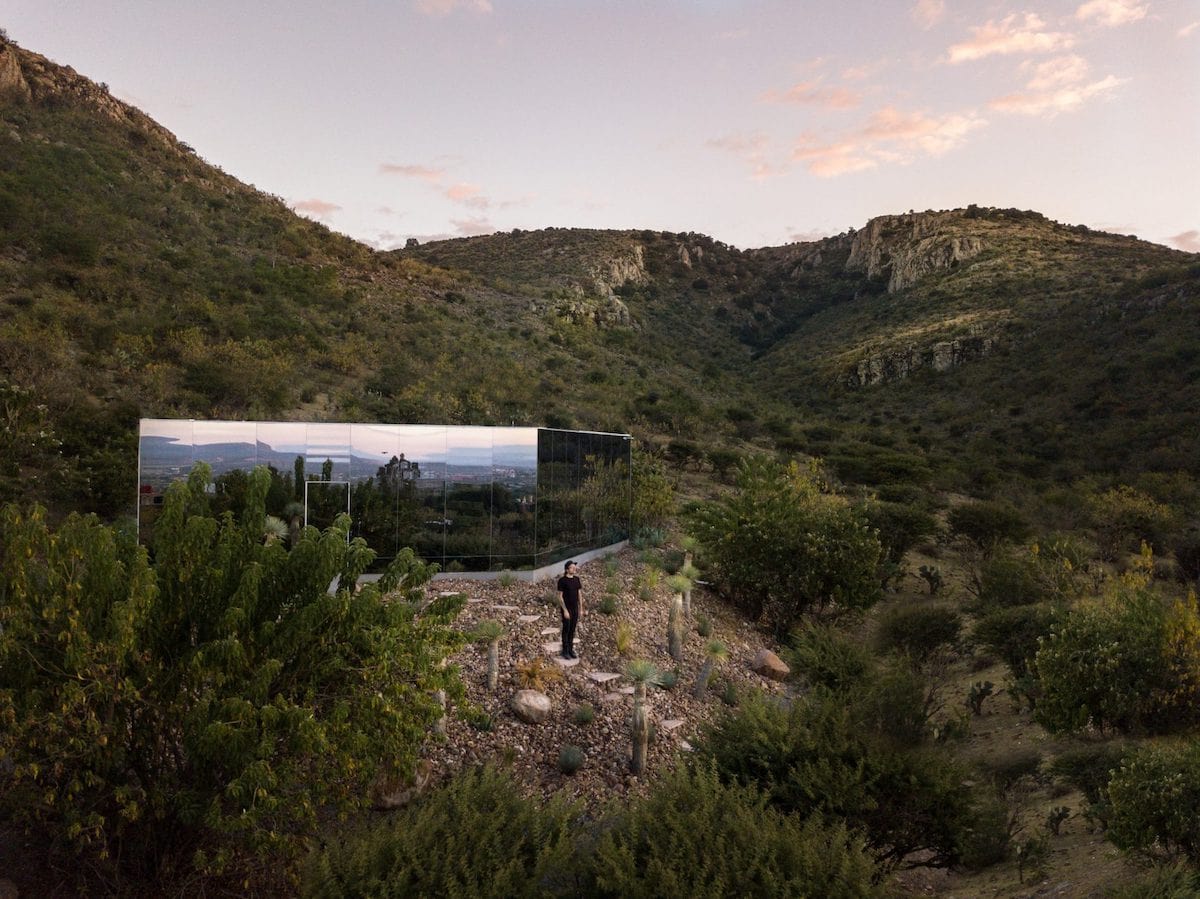 Ashoka used Casa Etérea to explore ecologically responsible construction and lifestyle. He was particularly interested in off-grid dwellings. "I have a lot of respect for self-sustaining architecture, especially in these times when the climate is changing, and I believe that off-grid houses represent our ultimate connection with the environment," says Ashoka. He is also developing his off-the-grid project, which runs on solar power and rainwater collection.
The structure was mostly built on the spot, with construction materials gathered from the area. The structural foundation is composed of rocks from the long-gone Palo Heurfano volcano, which was handmade bricks. The outside is mirrored to reflect the scenery and the areas with transparent glass. The home's interior was remodeled by architect NAMUH, who created the color palette of warm stone, wood, and textiles that may be seen throughout. One unusual feature is the one-of-a-kind copper bathtub in the bedroom region.
If you adore Casa Etérea and want to get a sense of the site's intimacy for yourself, visit the project's website for booking information. Alternatively, keep scrolling to see our favorite photos from the reflecting nature retreat.