British artist Olivia Kemp hand-draws incredibly comprehensive, large-scale works depicting European villages and woods, reimagined into mysterious landscapes.
She explains,"I draw to make sense of landscape but also to build and remodel it." Having completed residencies in Norway, Guernsey, and Scotland, Kemp says, "I build worlds and imaginary places that grow out of a need to interpret the sites I have known, enlarging and developing them across a page." The impressive artworks include details like the creatures and plants that inhabit these worlds.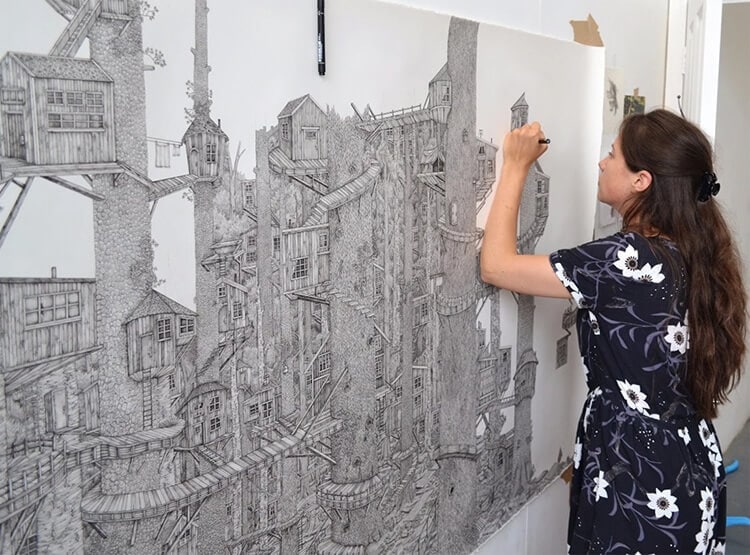 Using pen and ink, each art can take weeks to complete. Kemp admits that while she is working on them, she can fall allowing the drawing to develop. Human-made structures are integrated into the landscapes villages wrap around historic buildings, and tall trees are dotted among hillsides. Kemp tells: "It's the best feeling when a drawing begins to find its feet." When she stands back to see the outcome, she amazed.
Check out more of Kemp's completed works on her website, as well as detailed works-in-progress at her Instagram.