The world of bitcoins can be a confusing one. Still, french artist Cyril Lancelin has developed a new form of conceptual art that brings this abstract cryptocurrency into reality with his "house bitcoins." This thought-provoking structure concept is built right between the virtual and real worlds. Turning bitcoins into symbolic forms and structural elements, Cyril Lancelin invites viewers to contemplate whether new financial opportunities will bring new ideas in house design.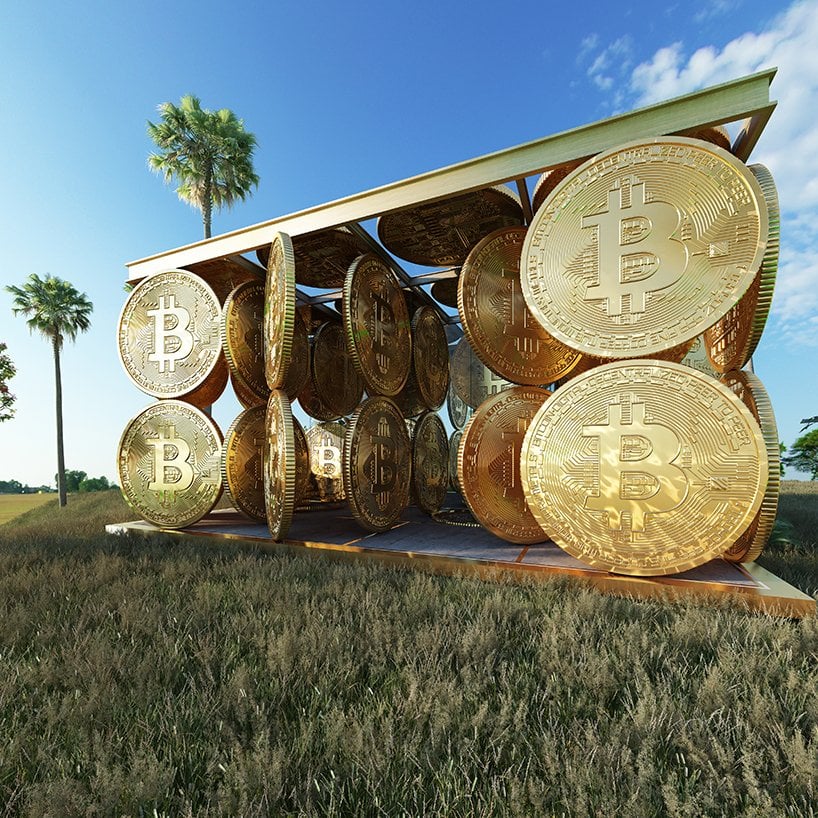 Cyril Lancelin has long been interested in distinguishing reality and the digital world, which allows us to imagine the impossible. The artist mixes the two realms in 'house bitcoins,' using the most abstract currency and representing it through a real-world form.
"Cryptocurrency is a fantastic opportunity to finance some digital architectural projects to become a part of the real world," Lancelin notes. 'House bitcoins is a piece of the journey. It's on the way, having originated as a digital concept in the metaverse, but that will be built with natural material to provide it a one-of-a-kind experience during this transworld era we are now in.'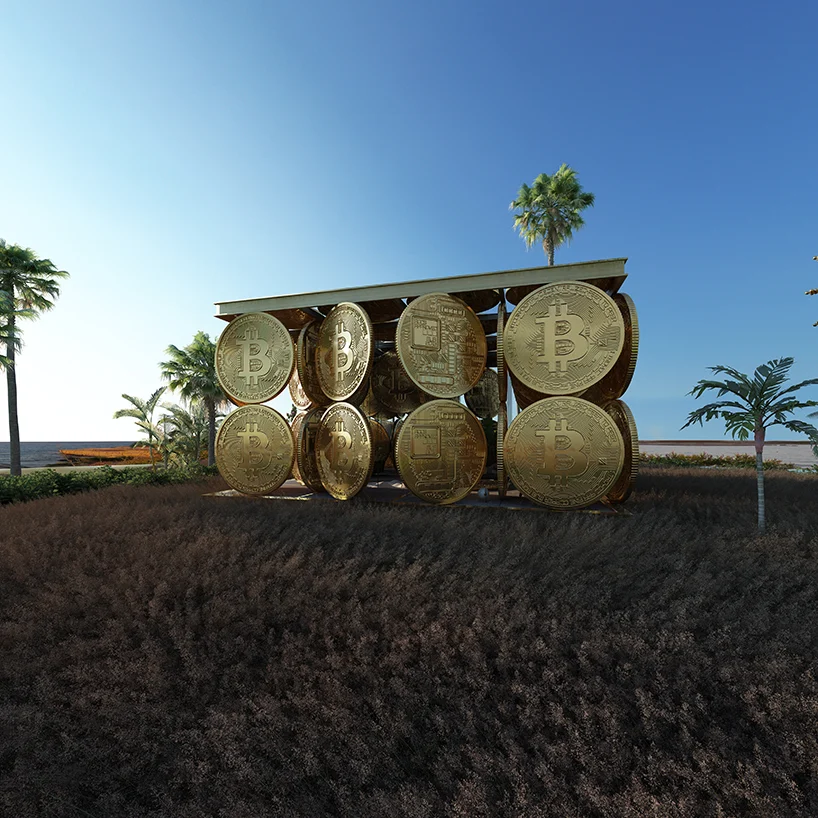 The home is built on a grid, with numerous bitcoins serving as structural components and wall sections. The structure is built around an open character and includes a spinning coin façade that opens toward the environment. The coins' movement gives life to the home.
Website:Cyril Lancelin