It's not always easy to appreciate the atmosphere. We live in a world of concrete and skyscrapers, where it can be challenging to see beyond our own perspective. Dutch artist Cathy Camille makes that task easier with her series of dreamy gouache paintings that capture ephemeral formations of clouds. She creates tiny windows to see the atmosphere's changeability by utilizing a restricted color palette and basic composition.
"There are several reasons why I'm drawn to clouds—it's a combination of childhood nostalgia, my appreciation for nature, and the universality and timelessness of the subject," she says to My Modern Met. "While anyone can see clouds in the world at any time during the day, we never see the same cloud twice, and each sight is of brief existence."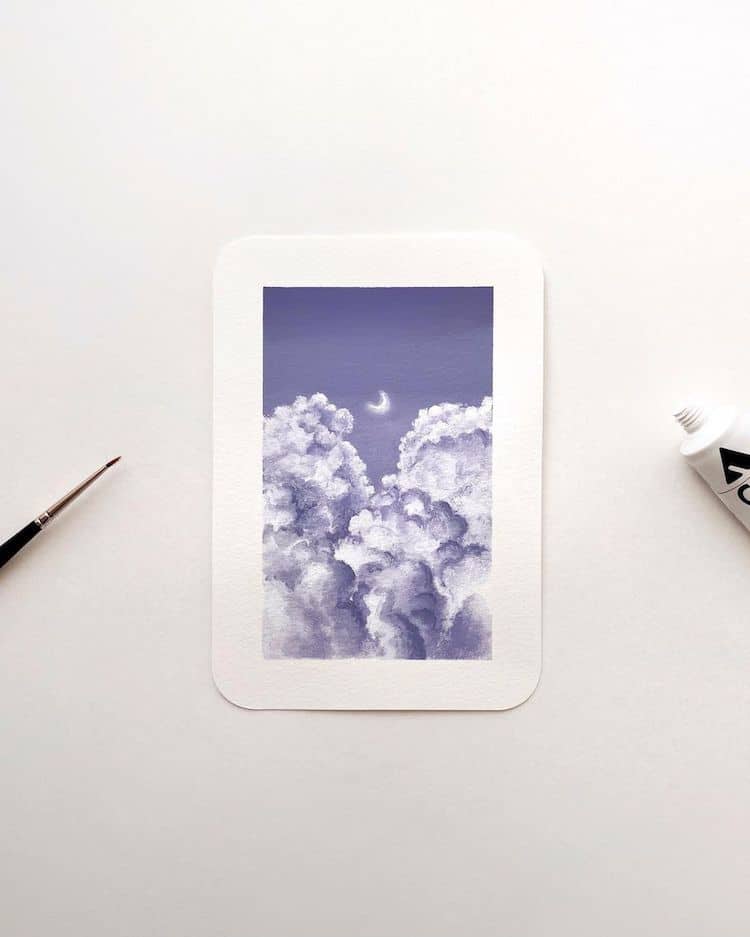 Each painting is a one-of-a-kind cloud formation drifting across a moonless sky. Cathy also differentiates them by using distinct pastel color palettes, lunar phases, and the positioning of stars.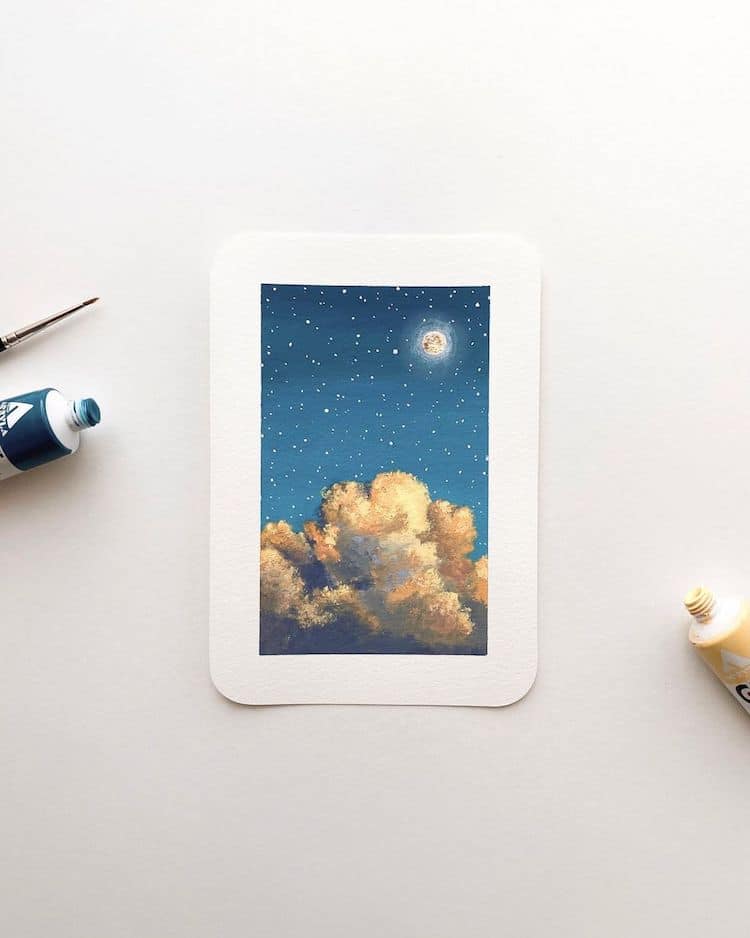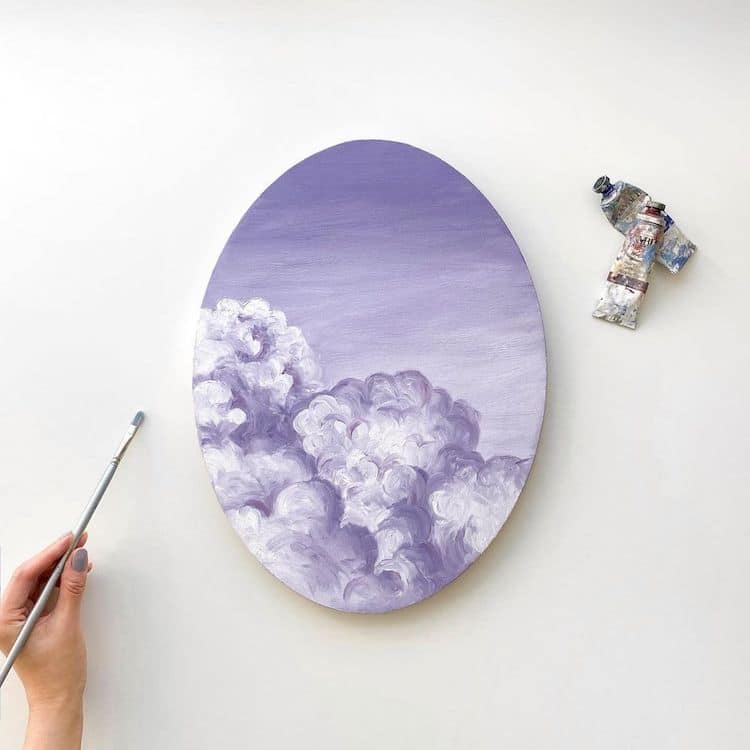 "Clouds are a timeless subject matter, but we find beauty in the transient nature of unique creations that come in an endless amount of shapes, sizes, colors, and patterns," Cathy explains.
The artist's beautiful pictures encourage the audience to take notice of their surroundings more frequently, allowing them to appreciate the ephemeral events on Earth.
By visiting Cathy's website, you may purchase original works and prints. You can keep up to date with her newest works by following the artist on Instagram.