In the realm of contemporary art, Massimiliano Pelletti stands as a unique figure who captivates audiences with his meticulously crafted sculptures. Hailing from Italy, Pelletti has garnered attention for reimagining traditional, classical sculptures with a modern flair. His works feature fascinating combinations of materials and patterns, such as undulating lines of green and earthy tones, as well as patches of other exotic stones like sodalite and Mexican white onyx. These elements merge to form captivating, multifaceted surfaces that seem to shimmer and dance in the light.
Pelletti is especially noted for his willingness to delve into the nuances of imperfection, human fallibility, and the intersections between different art forms and time periods. One of his notable works, "Pink Eros," embodies this approach. It presents the god of love, Eros, in an unexpected light. The sculpture boasts a smooth surface that suddenly transitions into a rugged midsection and shoulder, thereby laying bare the complex layers of the subject. Similarly, his other works with themes revolving around the mythological figure Venus feature intricate details like herringbone, pixelation, and stripes. These innovative designs act as a bridge, linking the venerable artistry of the past with the dynamism and variety of contemporary art.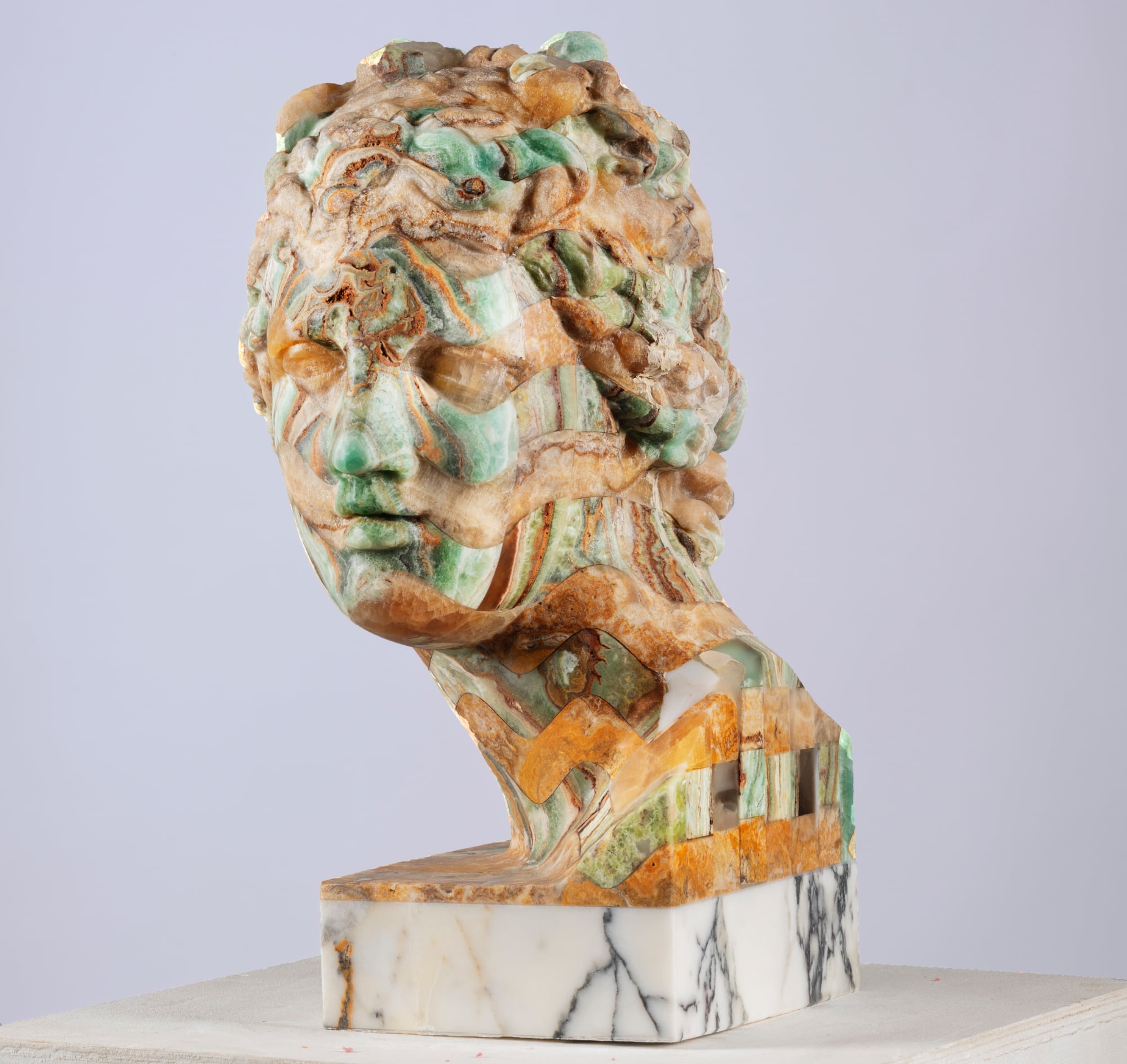 For those interested in experiencing Pelletti's art firsthand, a selection of his sculptures will be showcased in an upcoming solo exhibition titled 'Eredità.' This event is set to take place in October at the renowned Bowman Sculpture Gallery, located in London. A highlight of the show is "White Noise," a newly conceived bust that stands out for its veiled appearance. The veil, made to appear like gauze, is an intriguing homage to the towels Pelletti often uses in his studio to shield completed works from dust and debris.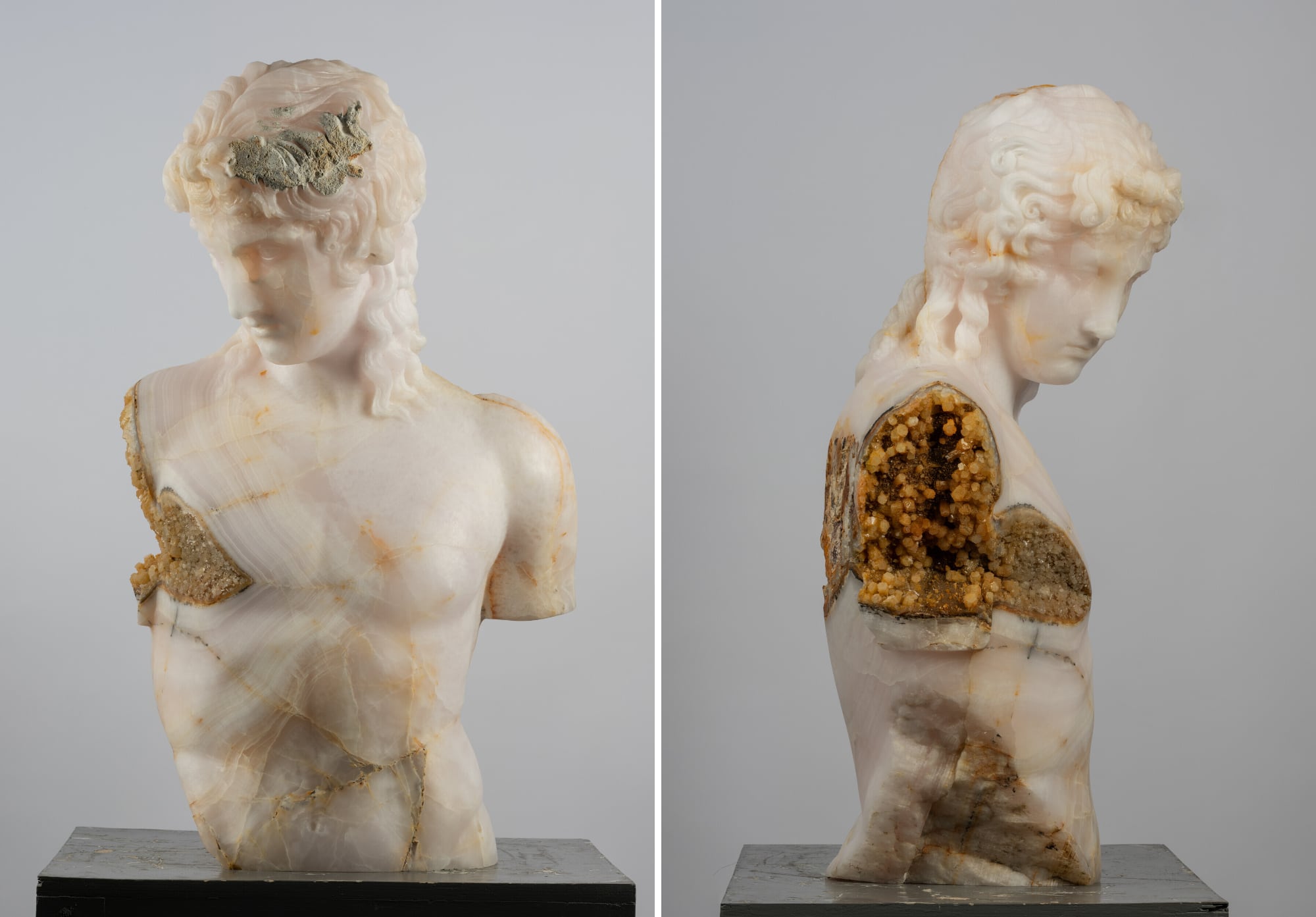 Pelletti explains the thought process behind the veiled sculptures, stating that the absence of visible facial features in these covered figures stirs his curiosity. According to him, even when shrouded, the shapes' contours can still be discerned, leaving ample space for the viewer's imagination to roam. Through this veiling technique, Pelletti aims to challenge the superficiality often seen in the contemporary art scene. He hopes to inspire viewers to look beyond what is immediately visible, viewing the veil as both a literal representation and a metaphorical obstacle that masks deeper layers of meaning.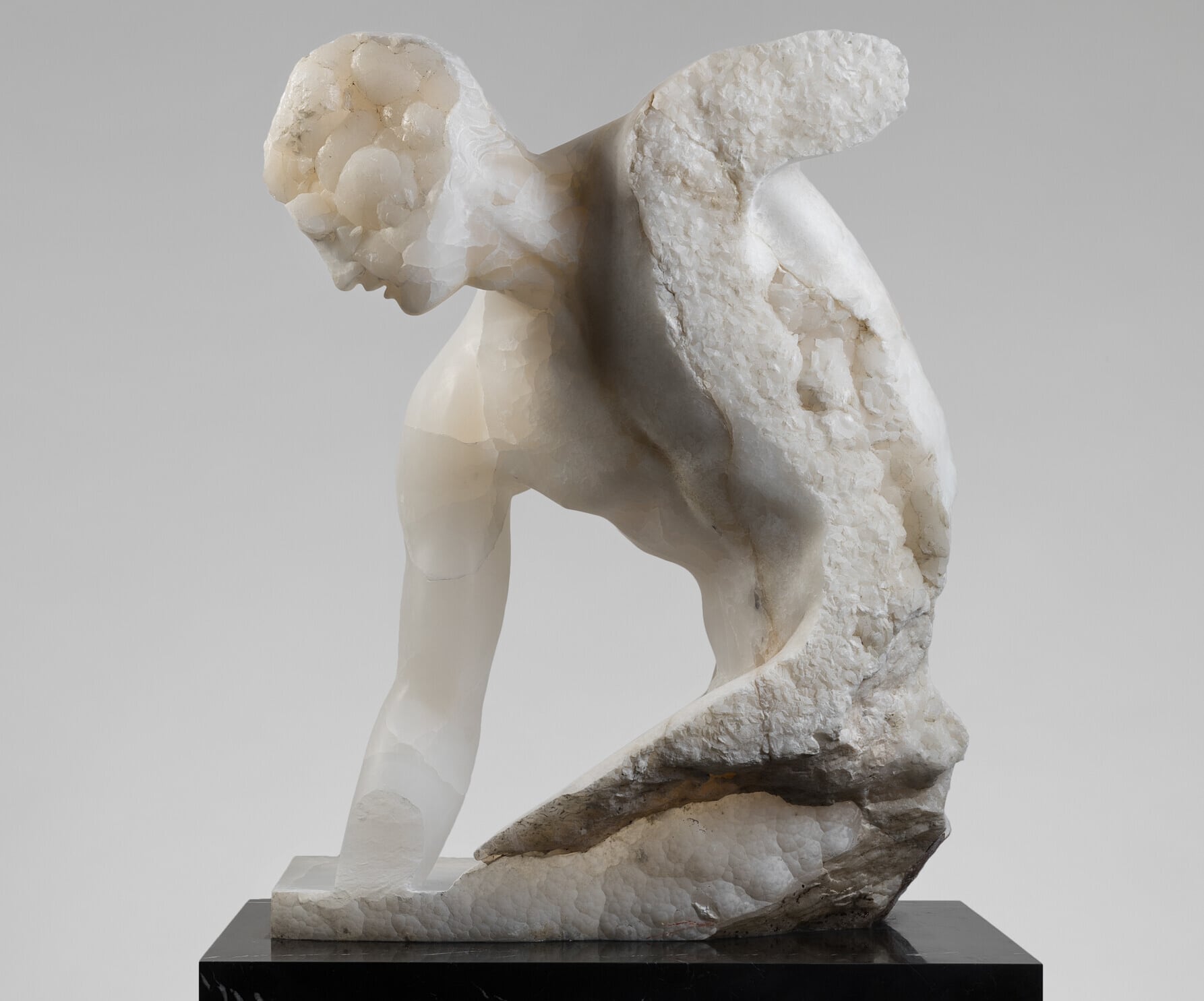 After the 'Eredità' show, Pelletti is scheduled to further extend his artistic reach with an exhibition at the prestigious Galleria Doria Pamphilj. This marks an unprecedented event for the gallery, as it will be the first time that works by a living artist will be displayed alongside masterpieces by historic greats such as Caravaggio, Titian, and Raphael. This extraordinary juxtaposition serves not only as a testament to Pelletti's skill but also as an exciting exploration of how contemporary and classical art can dialogue with one another.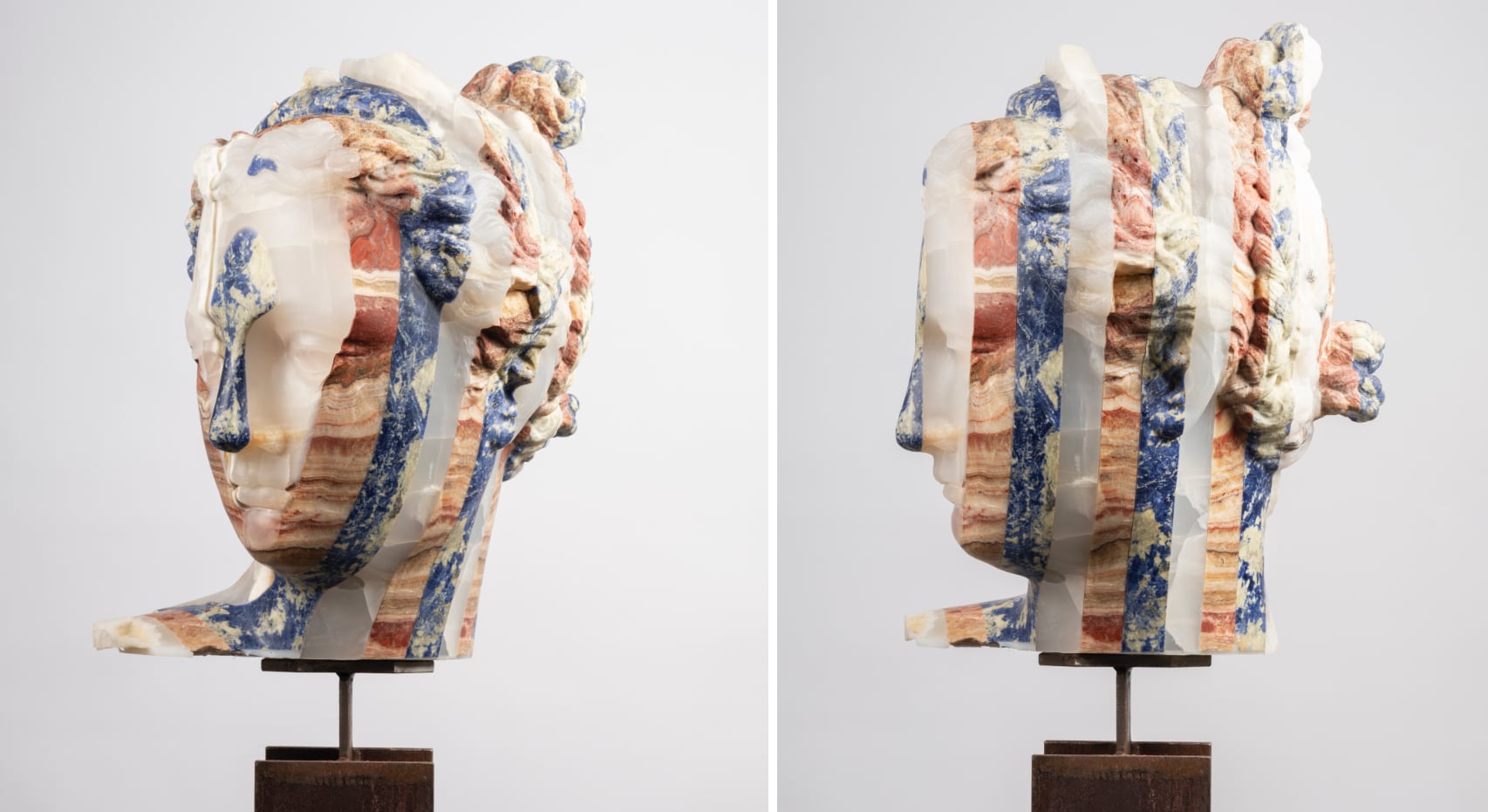 For those who wish to keep up with Pelletti's evolving portfolio and upcoming exhibitions, his Instagram account serves as a reliable source for the latest updates and glimpses into his artistic journey.
The world of art is ever-changing, and artists like Massimiliano Pelletti make significant contributions to this evolution. By seamlessly blending the old with the new and the perfect with the imperfect, Pelletti challenges conventional norms and invites viewers to engage in a deeper, more thoughtful interaction with art.