Italian artist Mauro Perucchetti is recognizable for his eye-catching colored resin figures. Among these, one series, in particular, stands out for its stark contemporary twist on well-known sculptures. Perucchetti explains his "Modern Heroes" series as classic-pop, fiberglass re-imaginings of works by master artists like Michelangelo and Auguste Rodin.
In his statement, Peruchetti writes that he:
"Unites Pop aesthetics with a social comment to address some of the most pressing and challenging concerns in today's society in a way that is crafty and available, without being stereotyped, shocking or mysterious."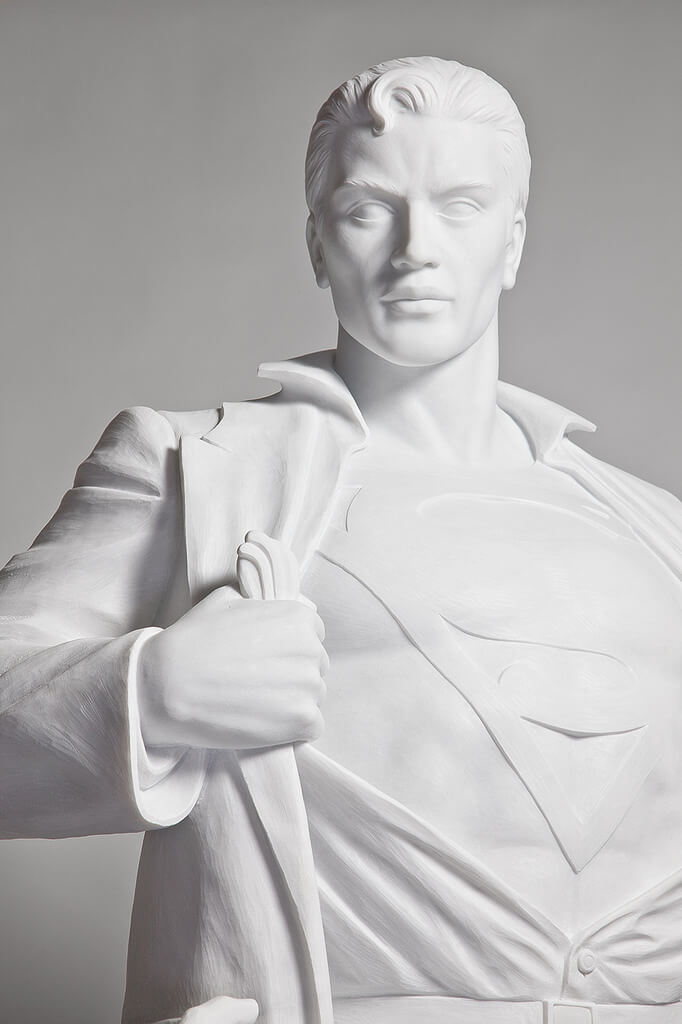 Since May of this year, "Modern Heroes" has been featured at the Pacific Design Center in Los Angeles. Created after classic white marble sculpture, the installation features a charming pairing of Superman and Batman.