Have you ever seen a moth and been mesmerized by its beauty? If so, you're not alone. Moths are some of the most stunning creatures on earth, and artist Larysa Bernhardt has brought their beauty to life in her textile sculptures. Larysa told us in a recent interview that she has been sewing her entire life but started working on 3D textile sculptures about five years ago. The results are stunning!
"I've been collecting textiles for as long as I can remember, and it's my passion," she said when we inquired about her attraction to this art form. "Some items had a lot of moth damage, but others were still too lovely to waste. I have no idea how my mind works; I just started sculpting huge moths out of useful parts."
"I like moths because they're nocturnal," she says. "The fact that they're nocturnal. The folklore surrounding them. They represent light and deception in some stories. In others, they stand for truth and illusion. They are to me, as magic as they are until they enter my treasured tapestries. Then the white gloves come off."
"It's more like if that didn't work, try this," Larysa said of her creative method. "When the work is completed, it's a relief, much as it's been said before: 'look, people, I've done it again.' And I have a cup of tea."
You can also acquire these fabric moth sculptures from her Etsy store if you like her designs. Meanwhile, look at some of her unique creations in the below gallery.
#1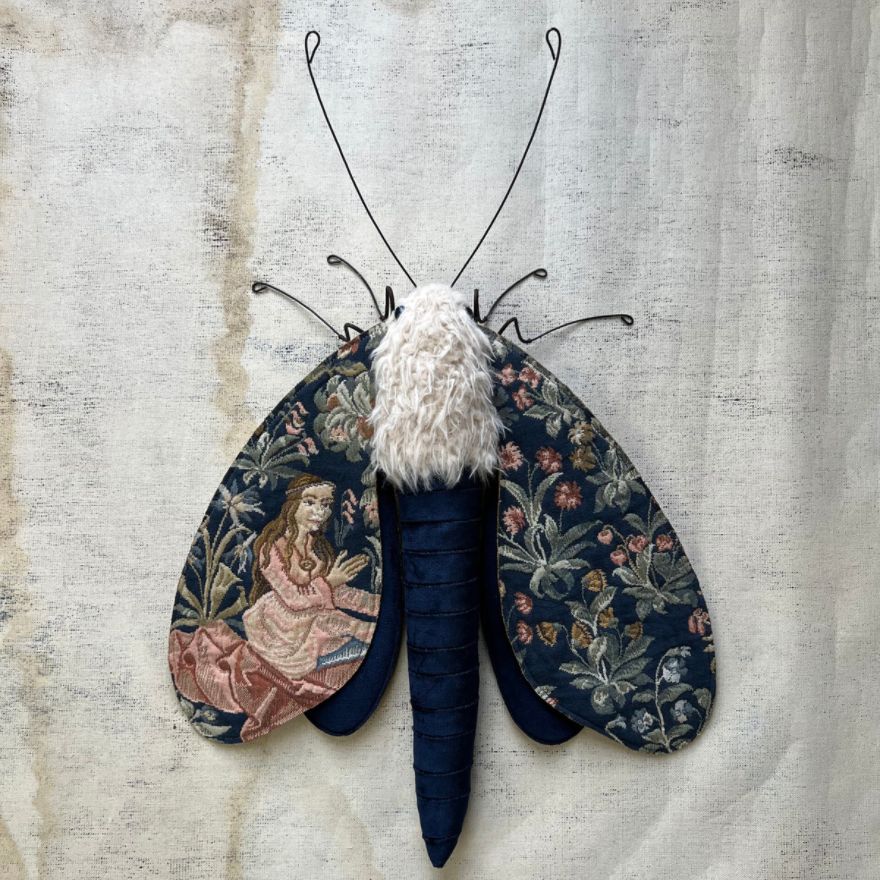 #2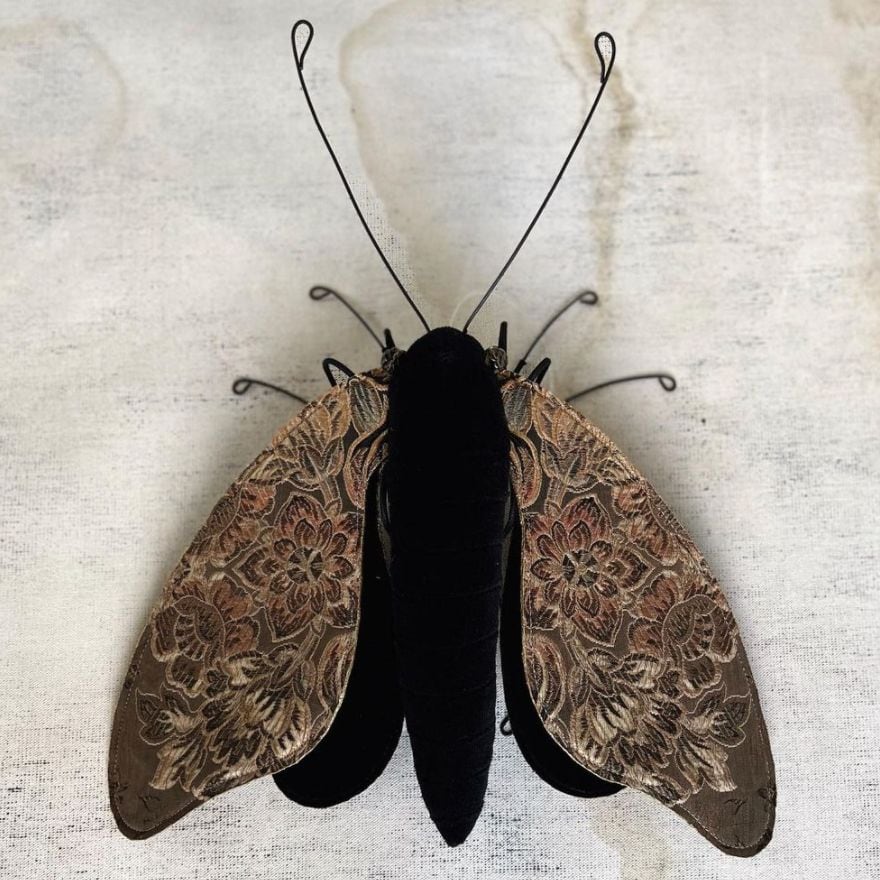 #3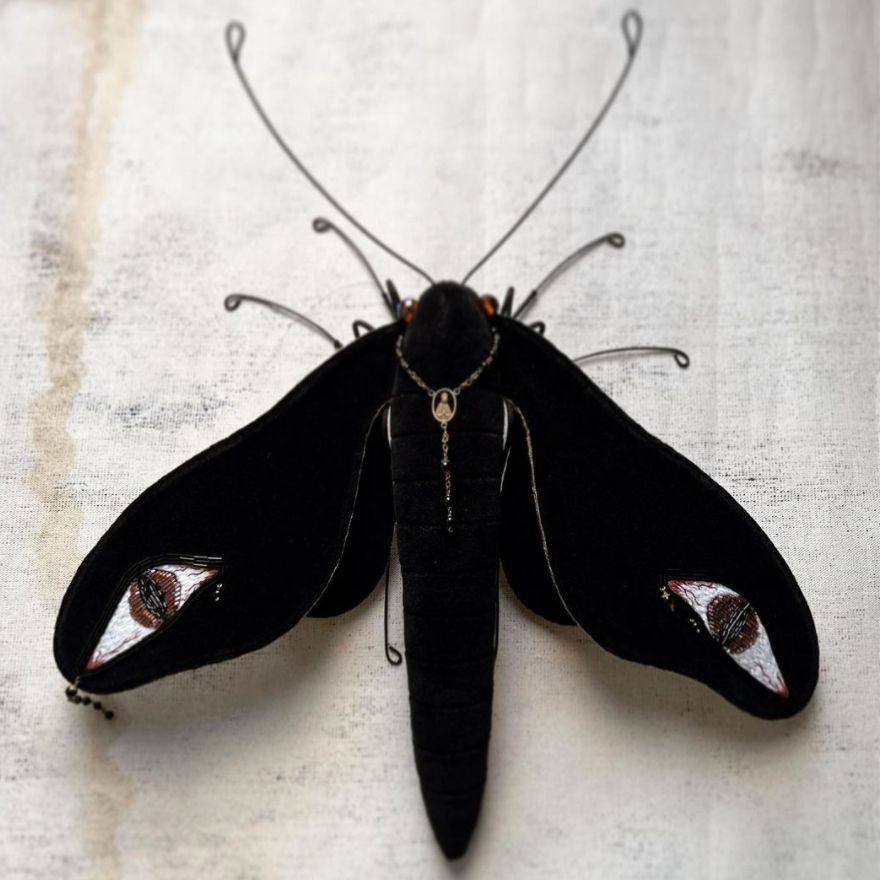 #4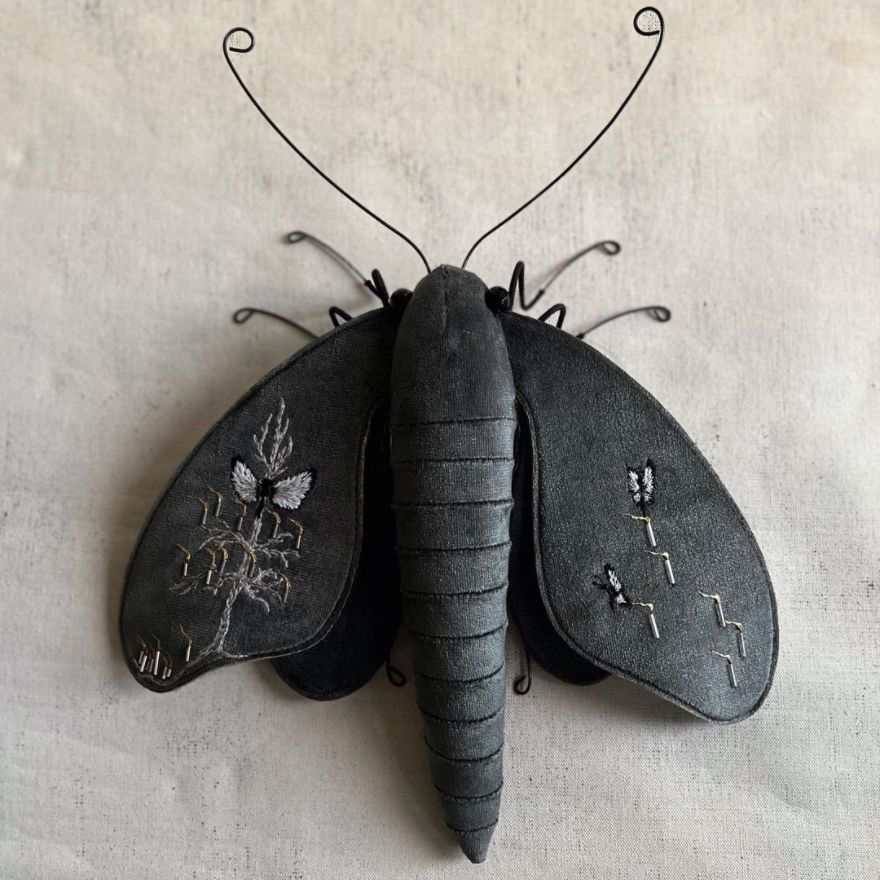 #5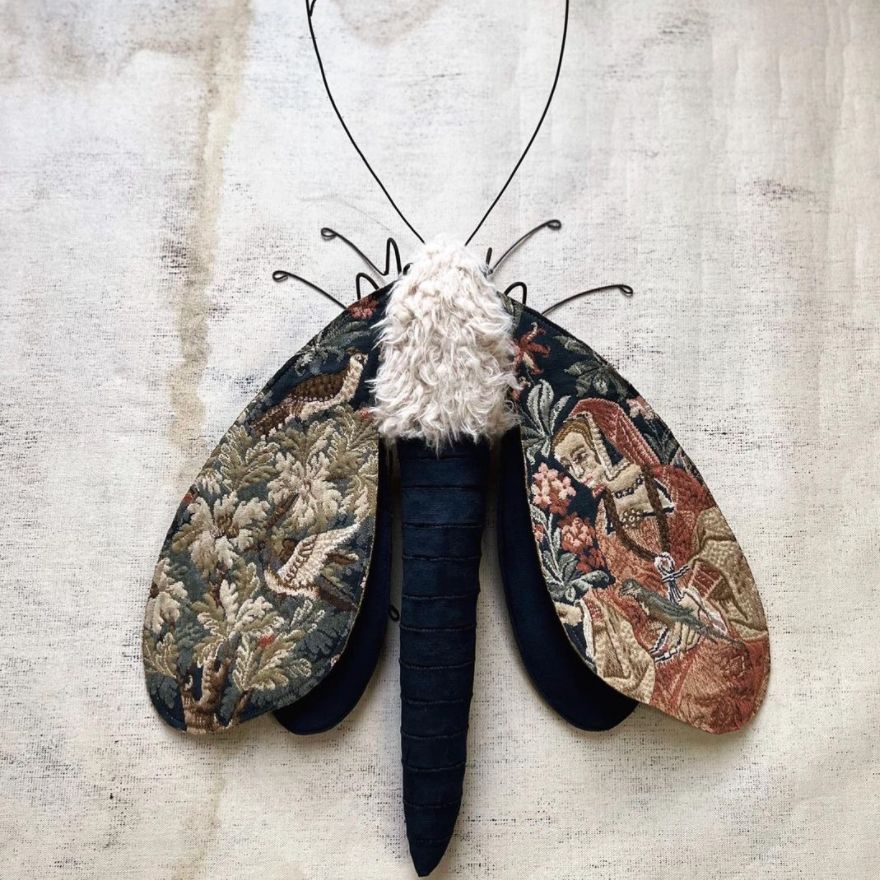 #6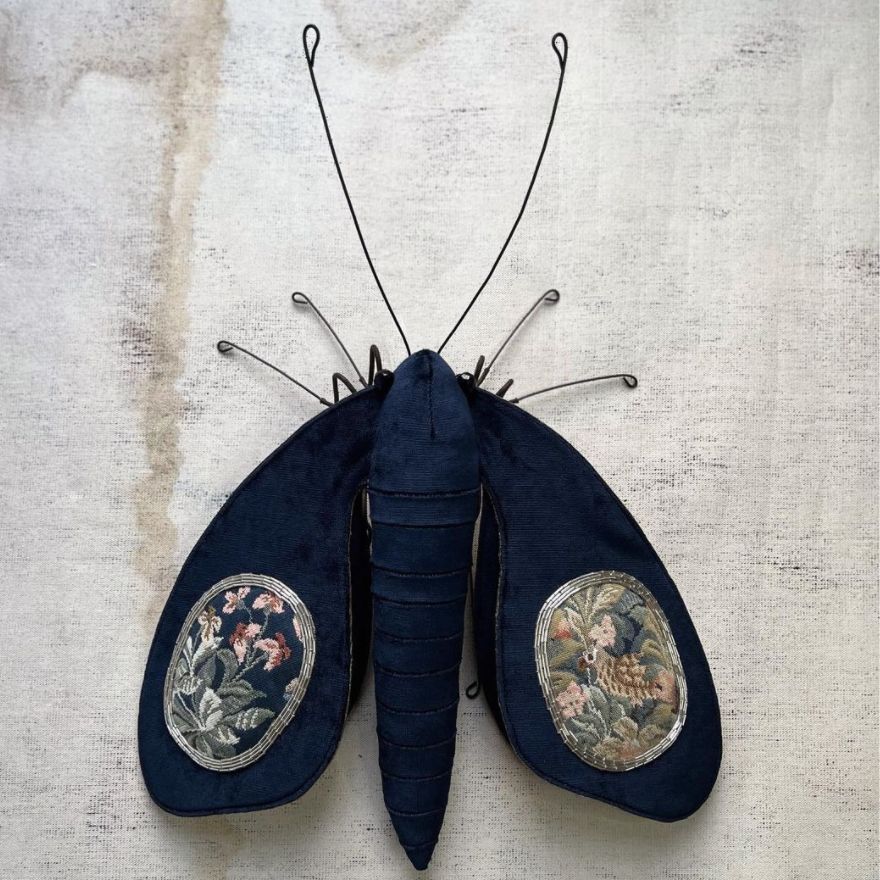 #7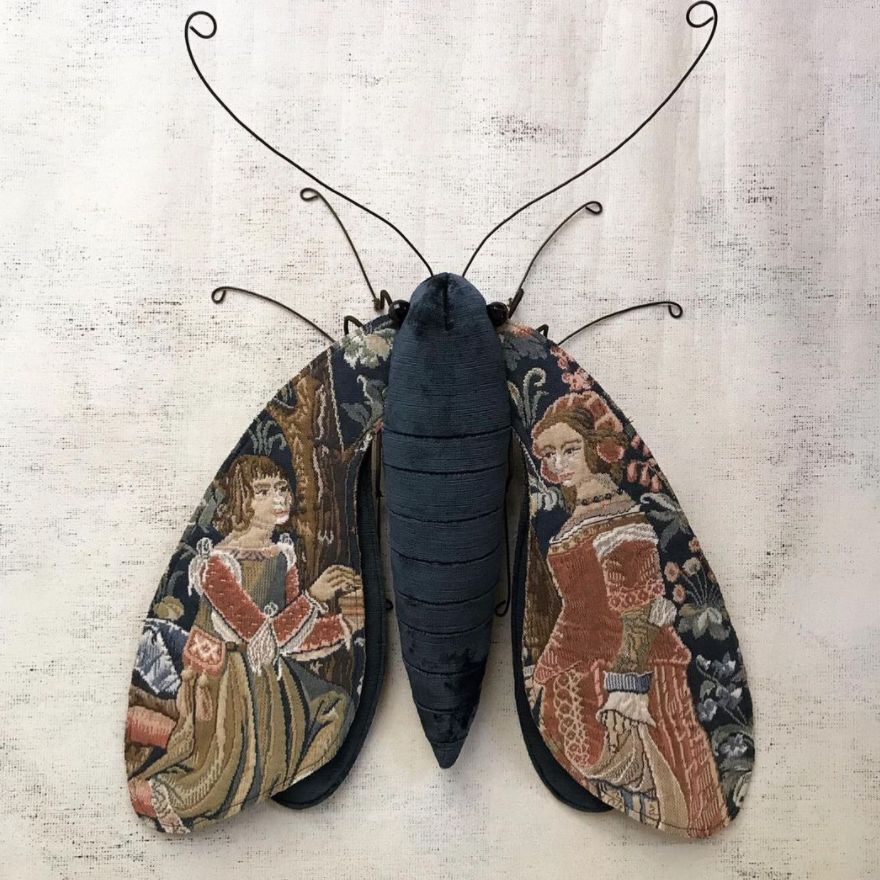 #8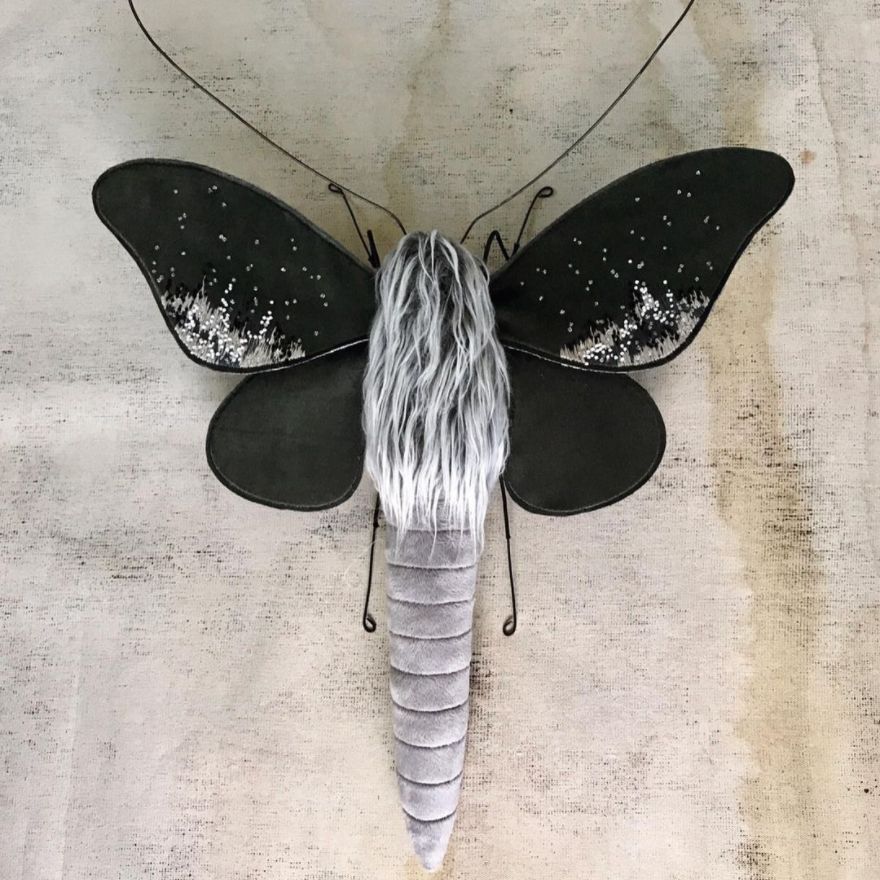 #9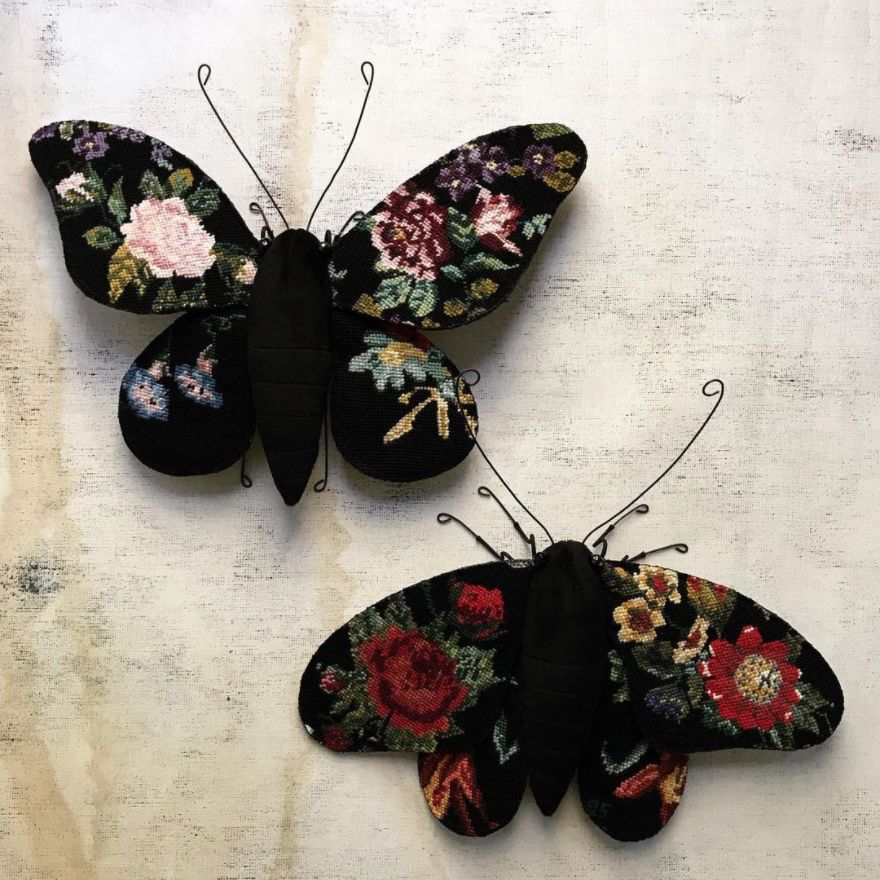 #10