Los Angeles-born artist Glenn Kaino is best known for his large-scale installation work. The Monumental Installation, on view at 100-yard gallery at MASS MoCA for through September 5, 2021, consists of thousands of floating elements that speak to the vast impact of protest and collective movements through its many sculptures that represent people in various states: some are marching towards an unknown destination while others are carrying banners or signs. Throughout this installation, visitors will be reminded how important it is for society to speak out against injustice.
The floating artworks are lined up in a row, creating an aisle of light and shadows that constantly moves. The memories and hopes for the future seamlessly fuse together to create this immersive experience. In particular, Kaino uses "In the Light of Shadow" as a response to both Bloody Sunday events – Selma Alabama's murders with Derry Northern Ireland's bombing aftermaths which happened on Mountbatten boats; ironically done by members from Irish Republican Army themselves!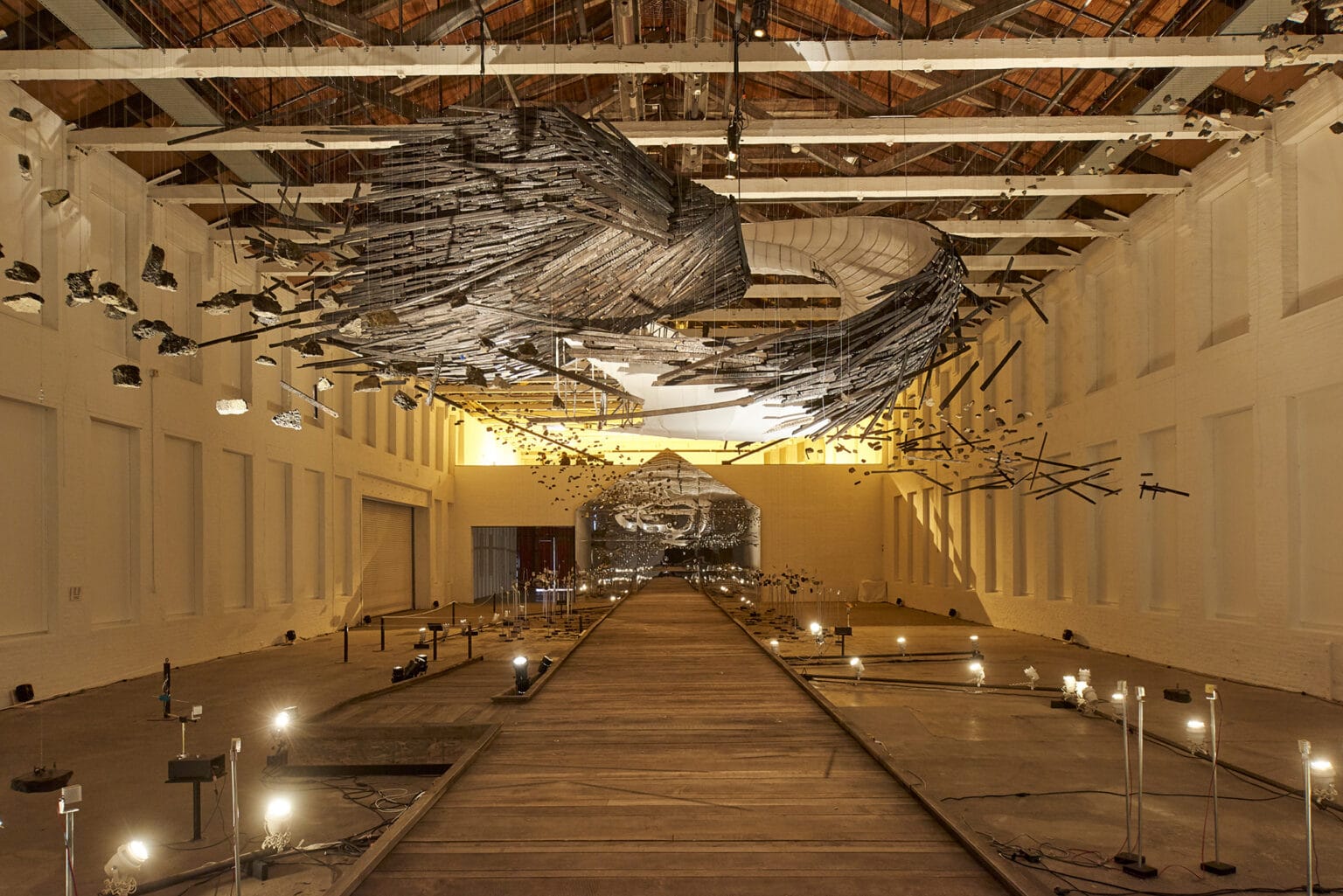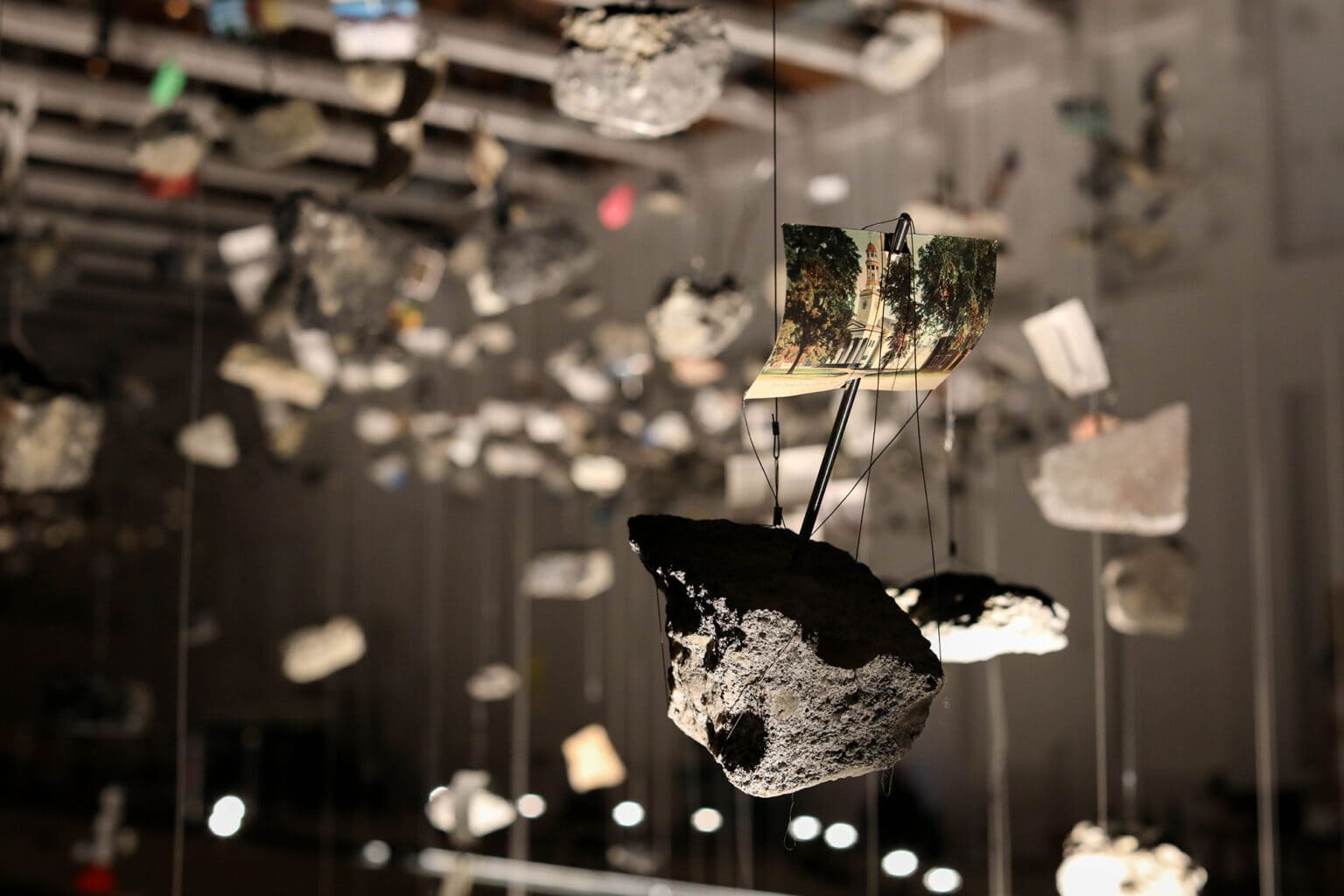 The towering display is also paired with a metal sculpture comprised of tuned bars that emit the melody from U2's protest anthem "Sunday Bloody Sunday" when pinged in succession. As viewers, it feels like we are tapping our fingers on this instrument and creating music ourselves as memories come flooding back to us about some of history's most tragic moments. A collaborative video with singer and activist Deon Jones, who police nearly blinded after shooting him in his eye for protesting George Floyd's murder, plays nearby drawing together these historic tragedies all while making sure not to let what happened to them happen again.
"In the Light of a Shadow", which is on view through September 5 at MASS MoCA in North Adams, Massachusetts. Find more about the artist's work spanning from installations to films by checking out his website.