After decorating the seas of France, Australia, and the Maldives with his submerged sculptures, British artist Jason deCaires Taylor has now created yet another underwater museum, this time in Ayia Napa, Cyprus. Dubbed 'MUSAN,' the underwater forest is the first of its kind, and it takes shape as an installation of over 93 pieces in tree, human and hybrid forms. The intricate artworks are built to serve as complex artificial riffs, inviting the local marine life to inhabit them. 
All images are courtesy:
© MUSAN / @JasondeCairesTaylor
© MUSAN / Costas Constantinou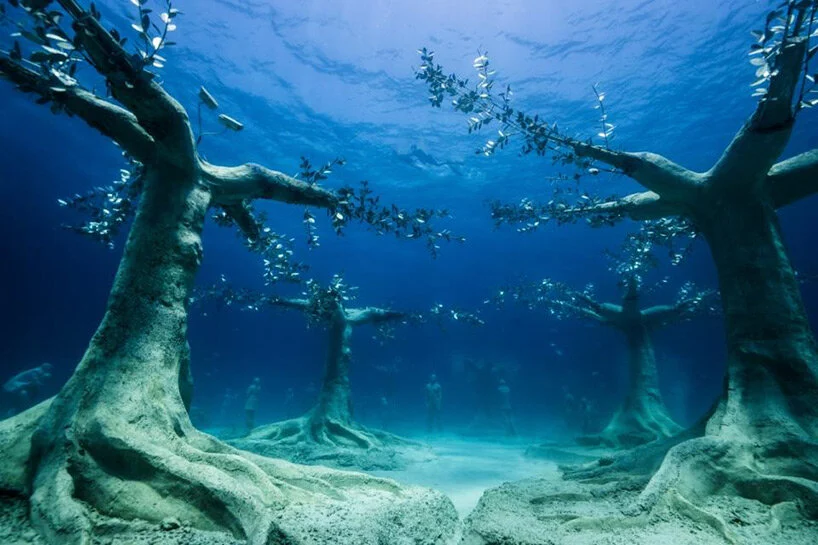 The sculptures by Jason de Caires Taylor draw influence from the interaction between man and nature, while many adopt a tree-human hybrid appearance, reminding of greek mythological creatures. Among the numerous trees, the artist has also placed playing children to express the need to re-connect with the natural world, to discover and explore its beauty. As they play hide-and-seek in the woods, these forest children hold cameras in their hands and point their lenses at adult sculptures, which represent the human race. 'they hope for a future in which the mystery and magic of nature will return,' the artist shares.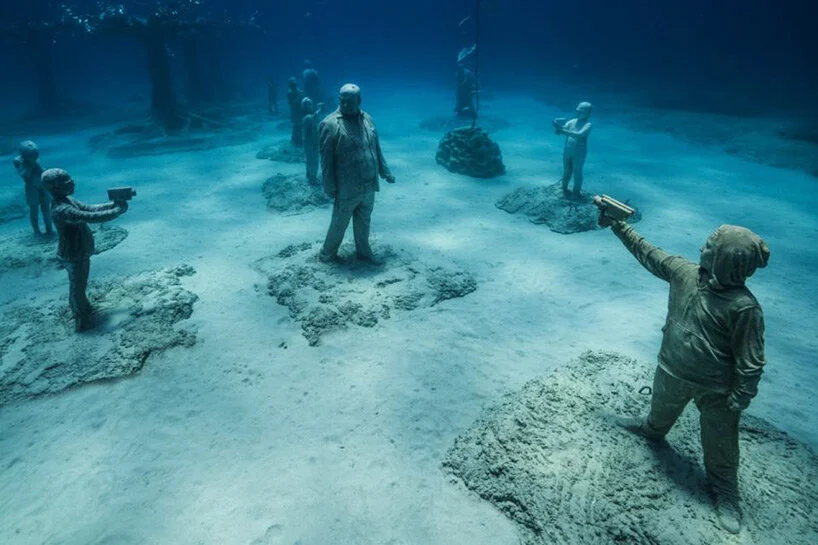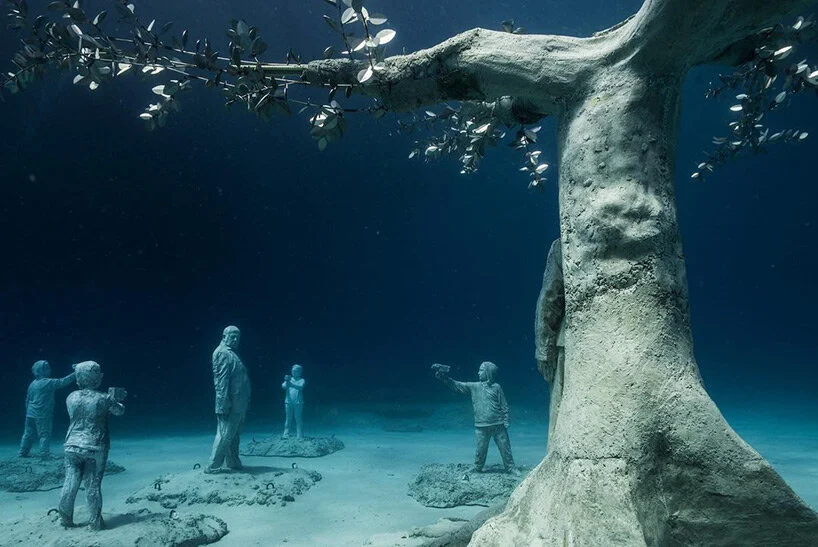 Being a famed environmentalist, Jason de Caires Taylor has formed artworks from pH-neutral materials and sea elements such as stones, rocks, and shells to generate a friendly environment for the marine species to explore. The installations are placed at various depths to attract multiple creatures from the seafloor to its surface. The installation is expected to enrich the area's biodiversity, establishing an impressive underwater forest, the first of its kind in the world, which will only keep expanding in the future. Placed just 200 meters from the coastline of the Pernera beach in crystal clear water, it is accessible to scuba divers, freedivers, and snorkelers.
Like all of de Caire Taylor's works, the underwater forest is also part of an eco-art movement, in which sculptures interact with their surroundings and evolve in unexpected ways. In this way, there is no final product but a dynamic seascape that develops and constantly changes through the passage of time. Eventually, the sculpted trees and the children around them will be consumed by marine life, providing shelter to a variety of creatures, whilst reminding that humans need to make an effort to revive their connection with the natural world. 
Website: www.underwatersculpture.com