Daniel Popper is a South African – born and based artist who works in wood, glass-reinforced concrete, fiberglass, and steel. His most recent installation at the Morton Arboretum just outside of Chicago stands out against the verdant landscape with its looming sculptures. Constructed from these materials are five figures that pay homage to nature's endurance and diversity. With this exhibition being his largest to date, it is worth knowing more about what you see as you walk through the 1,700 acres of land.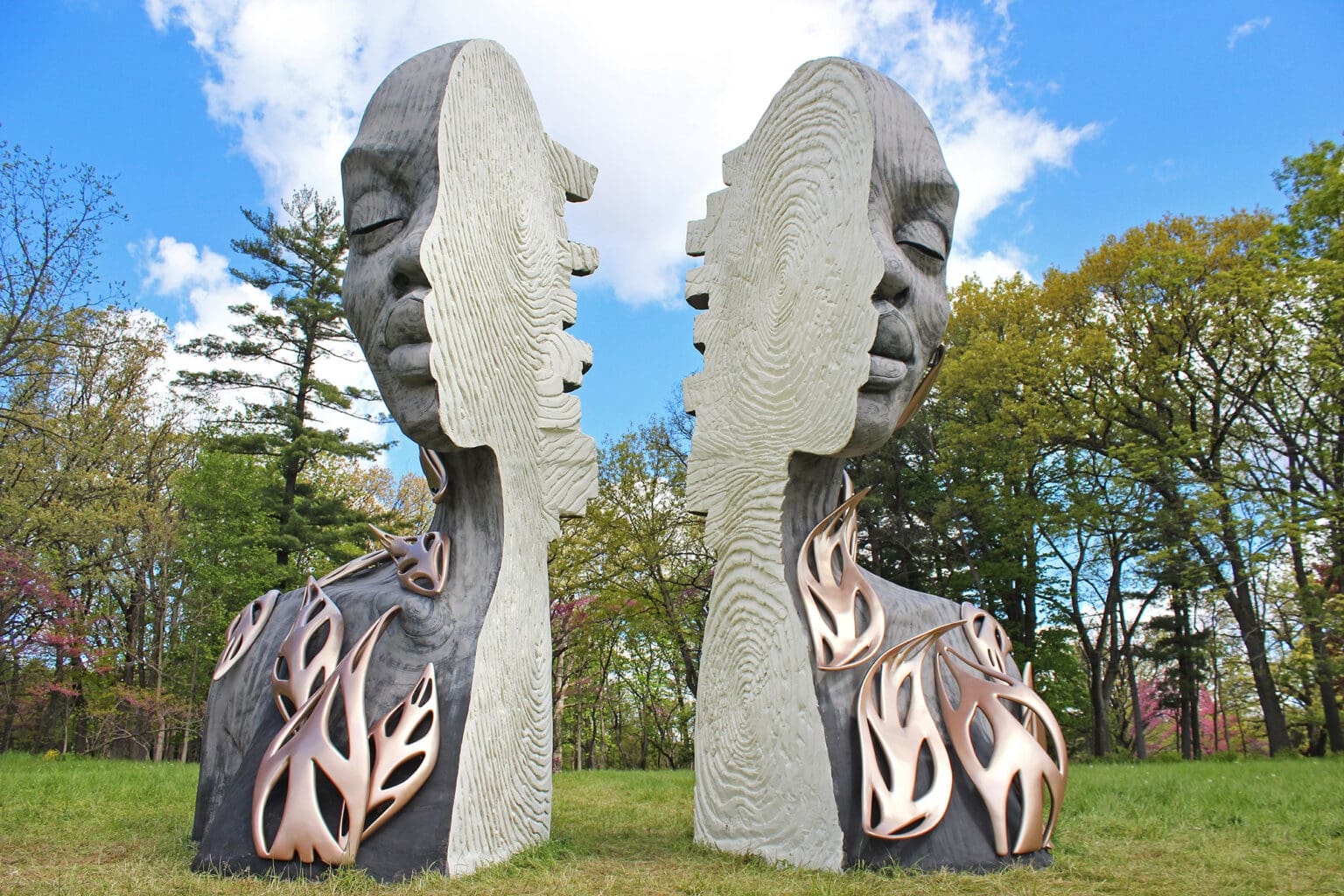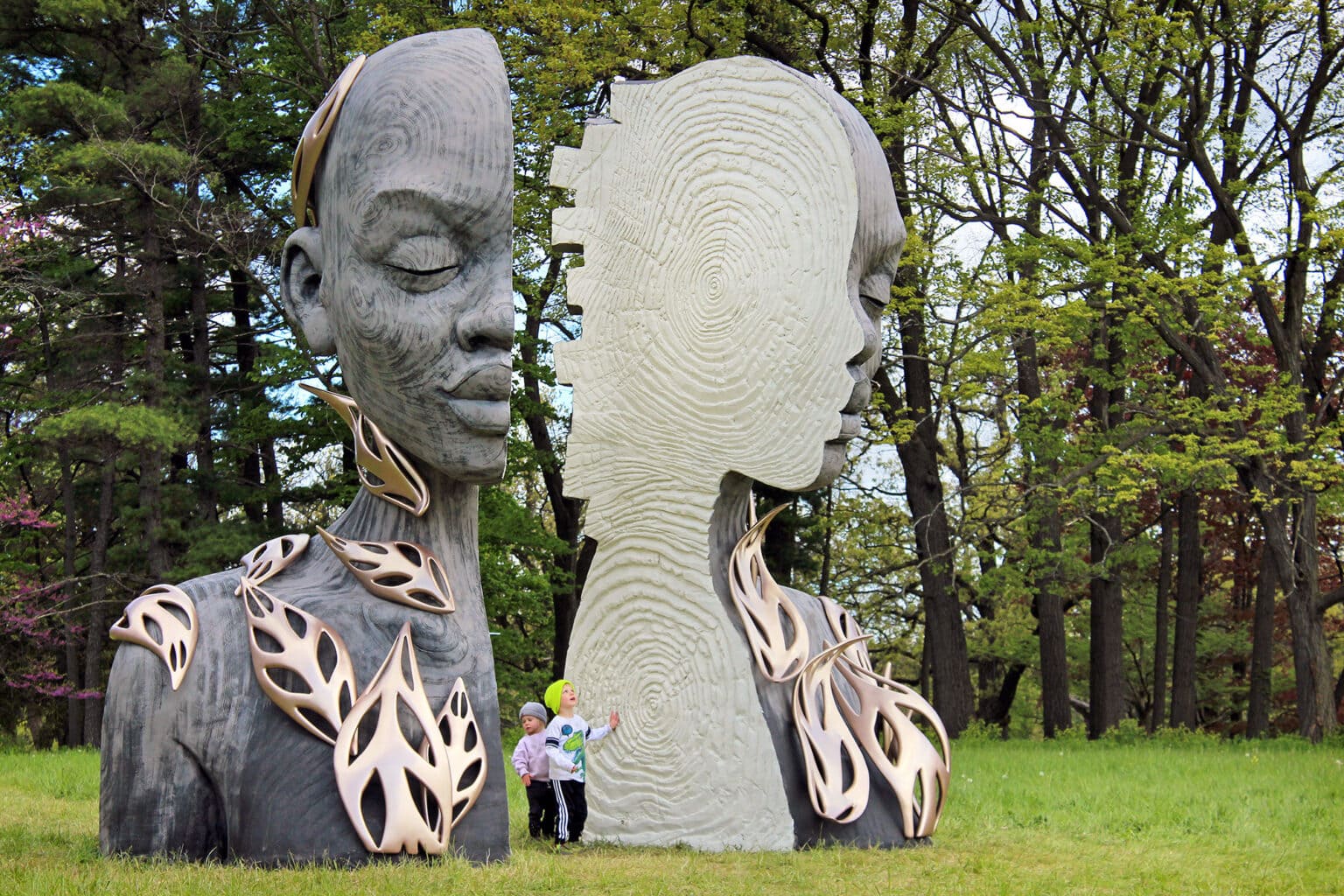 The four female figures vary in a pose, material, and overall aesthetic. For instance, "Hallow" evokes the fern-canopied installation that was unveiled late last year at an arboretum entrance. At the same time, "'Sentient'" surrounds a central bust with a surreal assemblage of facial features depicted on angled hunks of wood. These sculptures are colossal – standing up to 26 feet tall and weighing multiple metric tons each!
The new exhibit, Human + Nature, opens on May 28th and will be displayed for at least one year. This display includes glimpses into the artist's process as well as some of his other massive works in addition to this show. Find more information about Popper's work through Instagram.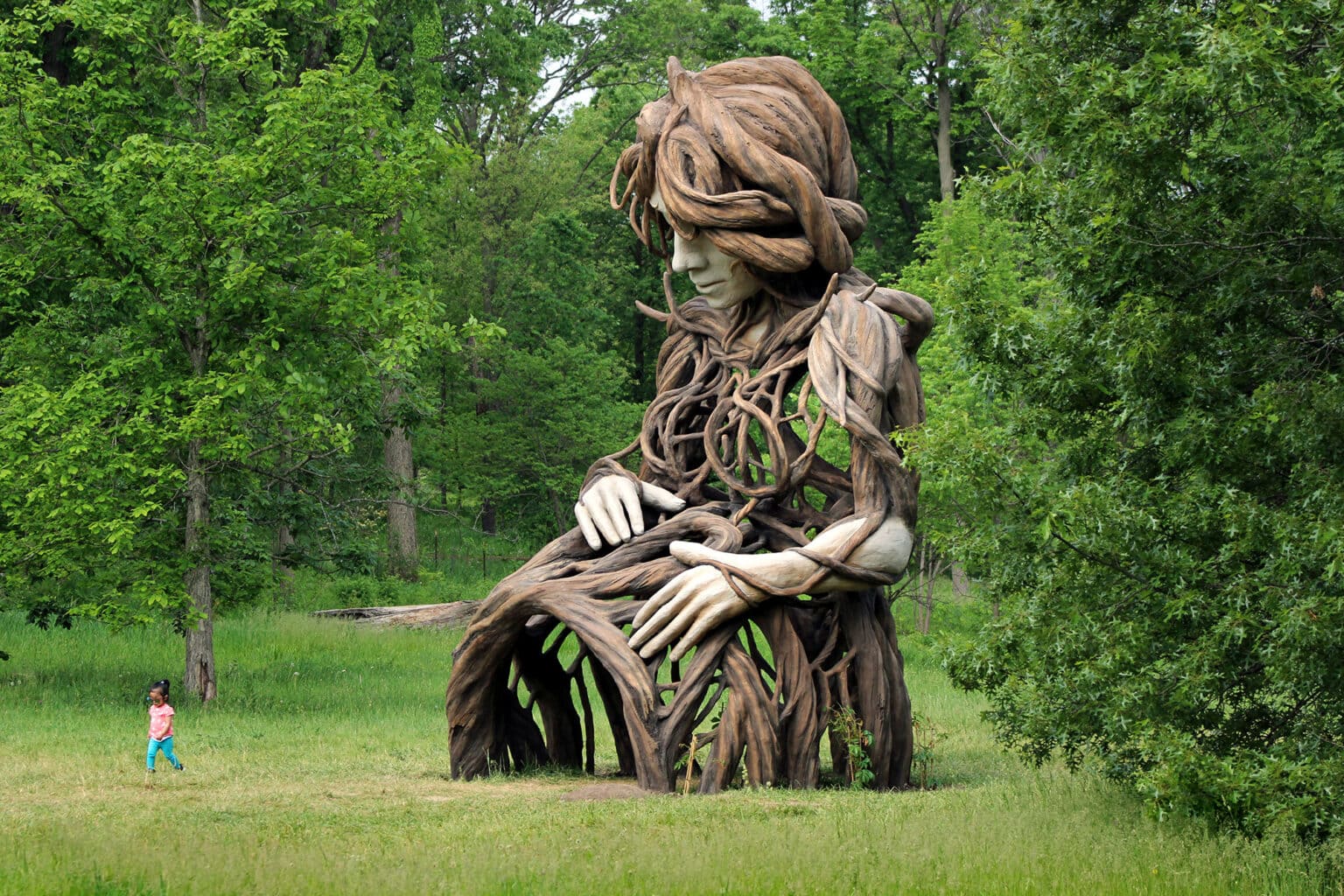 Human + Nature explores how we might use art to bring people together across cultures united by our shared environment. The exhibition features a number of colossal sculptures, made both with recycled materials found outside or purchased inexpensively, often within local communities that they represent – highlighting their importance not only there but also globally.
Website: www.danielpopper.com