Gemma Gené is a visual artist in Barcelona, now based in New-York. Her collection of realistic acrylic paintings featuring colorful, metallic balloons, evoke feelings of celebration and fun, as well as illustrating her sheer wealth of skill.
She explains: "I think in the beauty and power of ordinary objects to convey feelings from fun to sadness or loneliness. And I'm fascinated by reflective materials, balloons, and transparencies — notably balloons because they are very humble objects, but they have a life of their own (perhaps not unlike us) in which they grow towards becoming more and more inflated very quickly and then start a slow process of corrosion and deflation.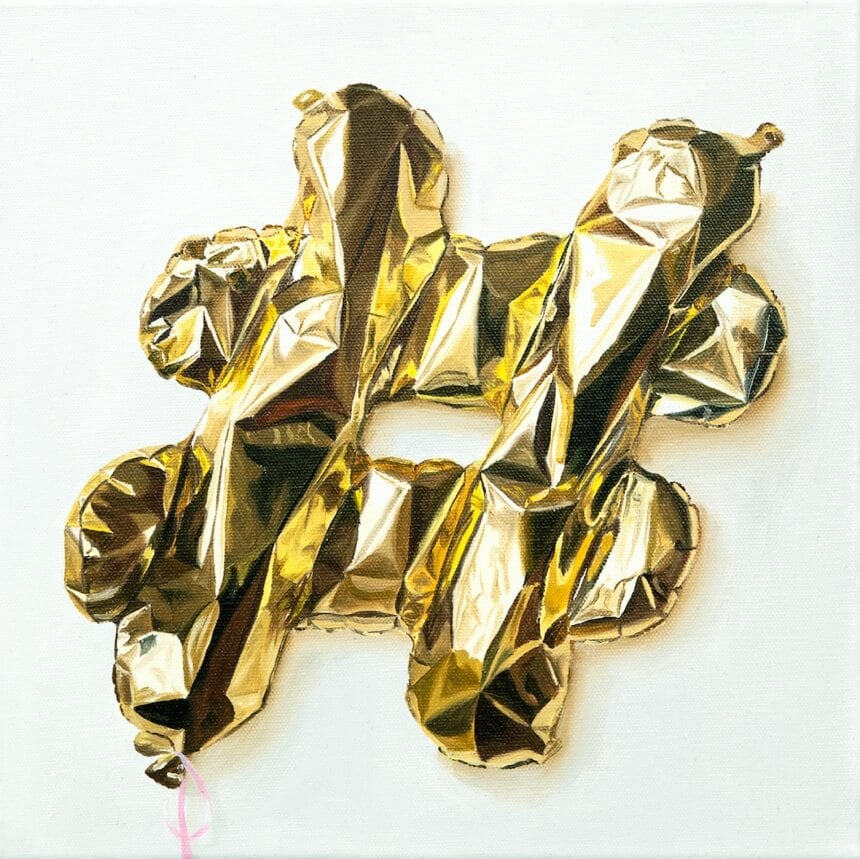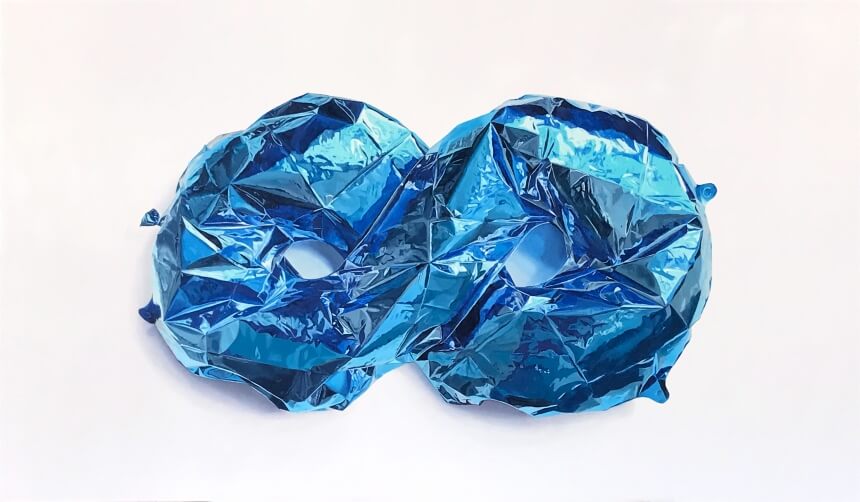 "Foil balloons are very reflective, so their appearance can be influenced and modified by their surroundings, again, not unlike human beings. In my work, I enjoy taking everyday objects and editing them, so they become something different, changing the perspective we have of these and giving us an opportunity to look at the beauty of the world surrounding us with fresh new eyes."
In 2014, immediately upon graduation, she combined Steven Holl Architects until she focused on developing her artistic studio job.
She's perhaps best-known for her online comic 157ofgemma in which she tackles — at an ironic manner — her life together with her inseparable pug, Mochi. Discover more at gemmagene.com.