Ancient masterpieces provide the design cues for this series of furniture and accessories by New York-based artist Sebastian Errazuriz, which includes penis paperweights and statues that double as seats.
The Chilean-born artist is showing his Functional Sculptures at David Gill Gallery in London. The collection also includes a console embellished with decorative frieze plates, candlesticks that resemble small headless statues and a bust of a Greek god with a light inside the face.
The artist designed all of the pieces to look like artworks "stolen" from museums such as The British Museum, Le Louvre, and the Vatican and turned into objects for everyday use.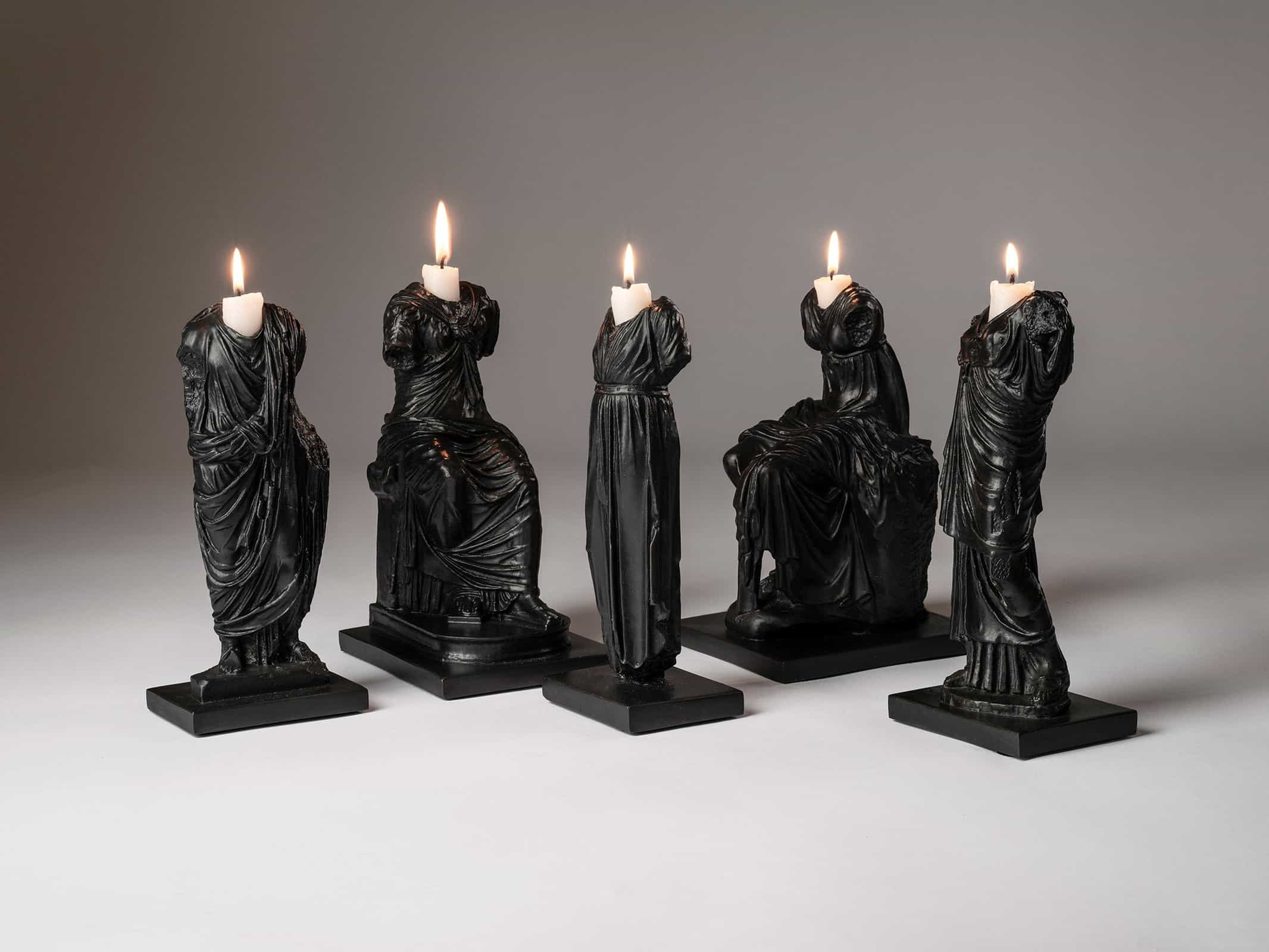 Errazuriz makes the pieces by 3D scanning Greek and Roman statues from museums across the globe. The scans are then digitally manipulated, and re-cast into functional furniture using marble, Corian, and marble composite.
"I use technology to 'steal' classical sculptures I have revered since childhood, claim their shapes as raw material to build my new works," said Errazuriz.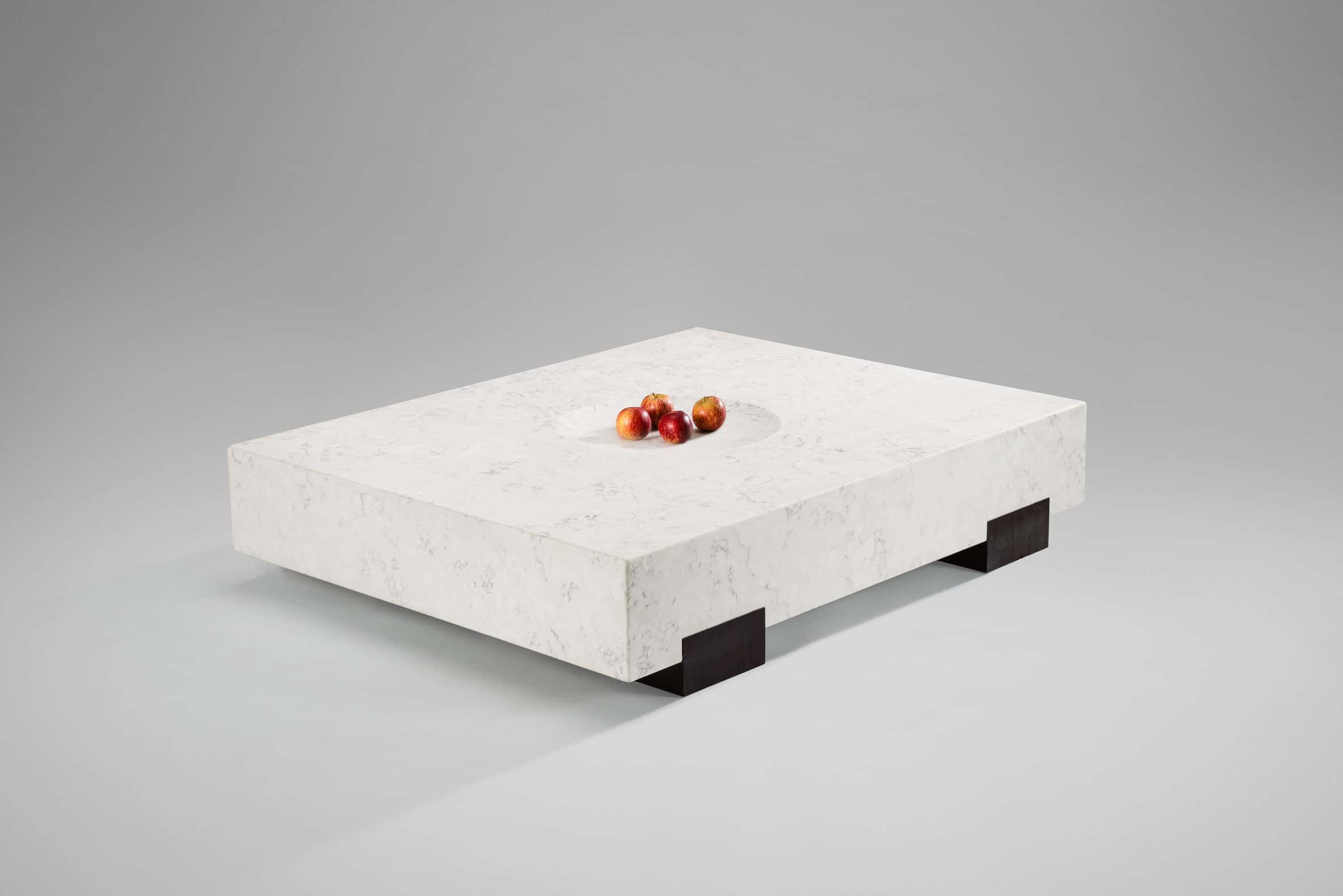 "It's an act of gluttony and lust to appropriate that which belongs to the sacred world of the arts and use it freely in an exploration of its boundaries within the realm of the functional and the mundane."
Highlights include a bookcase called Antiquity Shelves Nike, which features a replica of the headless Winged Goddess Nike enveloped in a wooden 'scaffold' that functions as shelving.
Bust Low is a shelving unit propped up by six busts, with the faces of Greek gods and goddesses, while Coffee Table Bowl is a massive slab of marble with a slightly sunken center.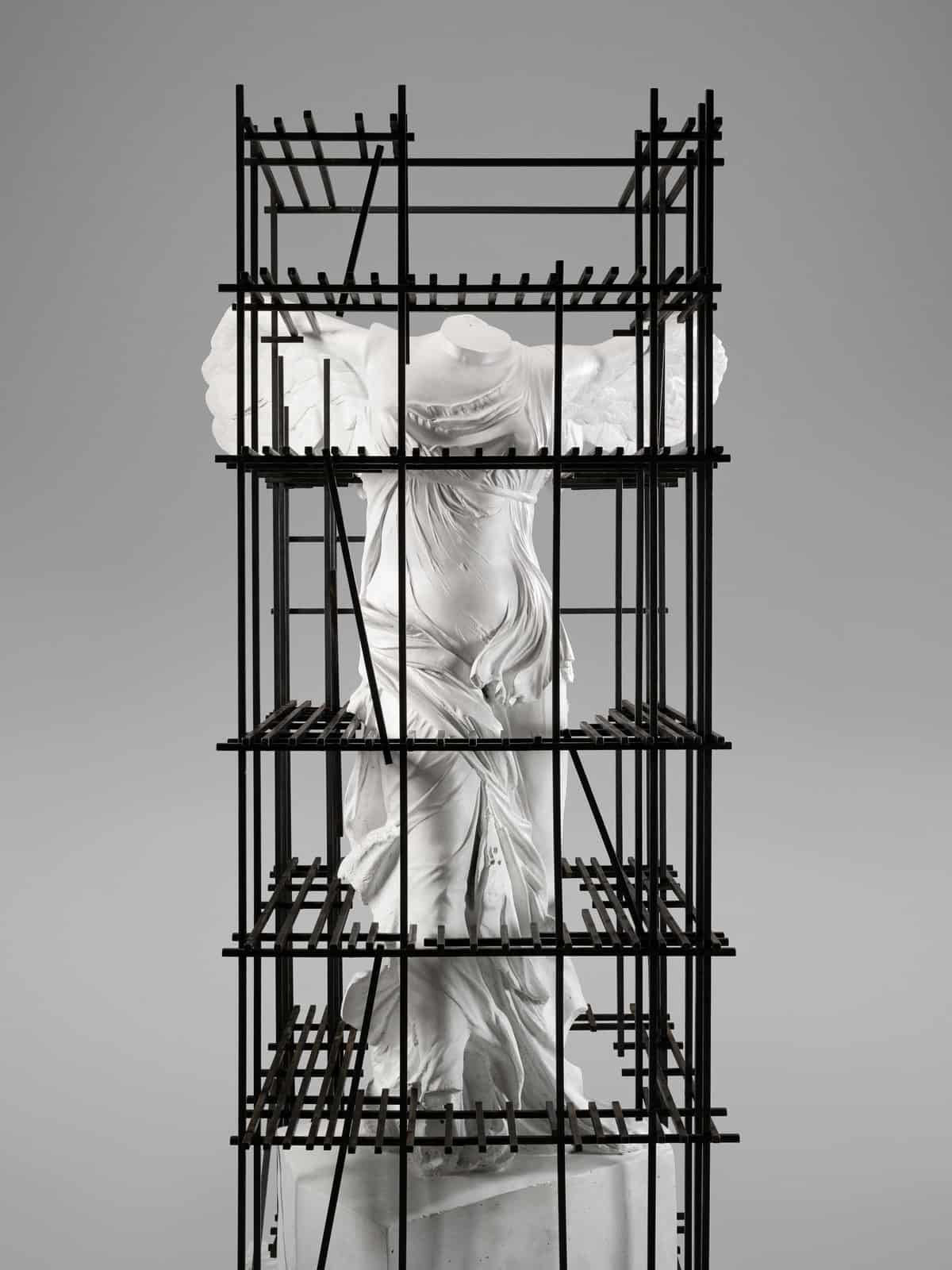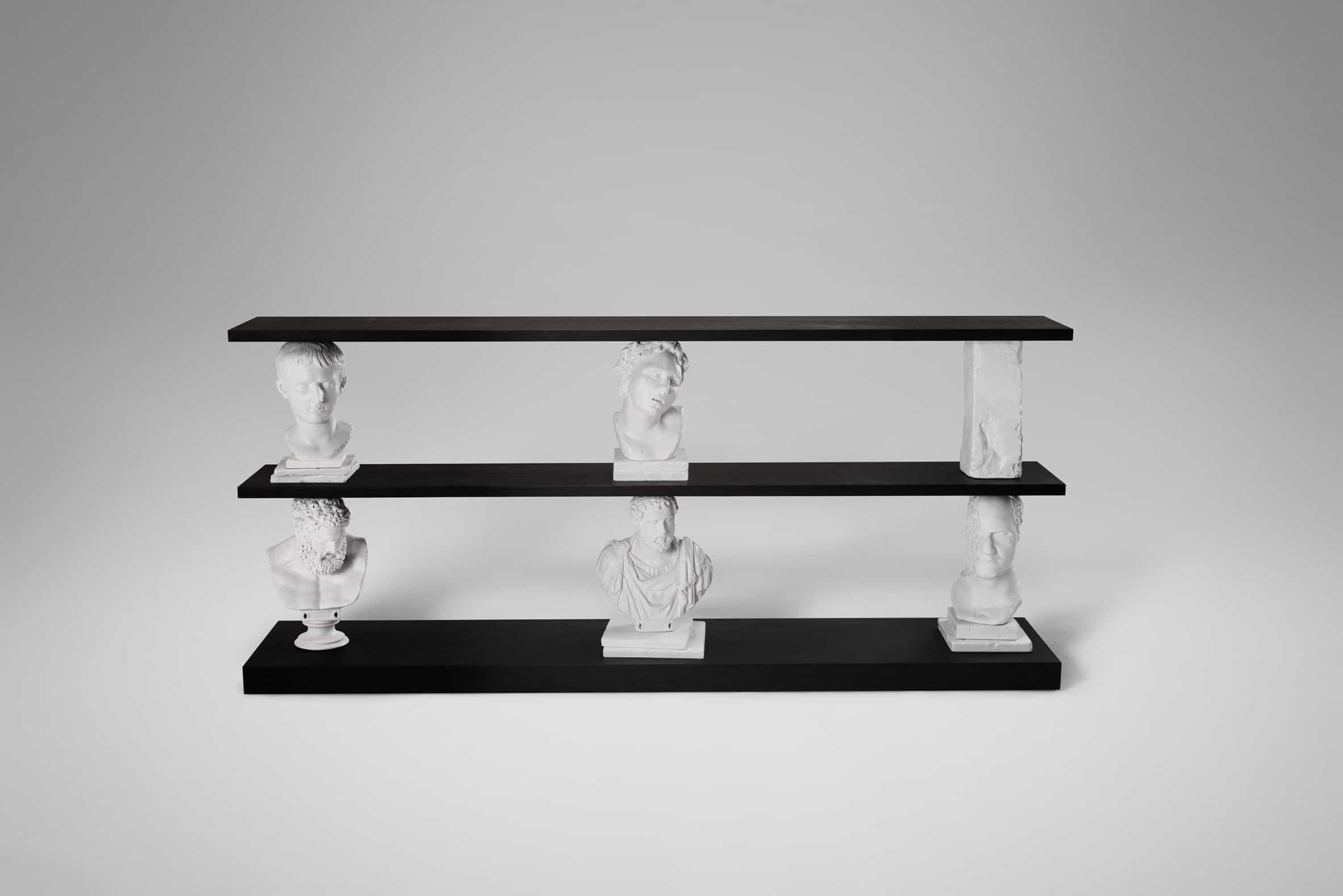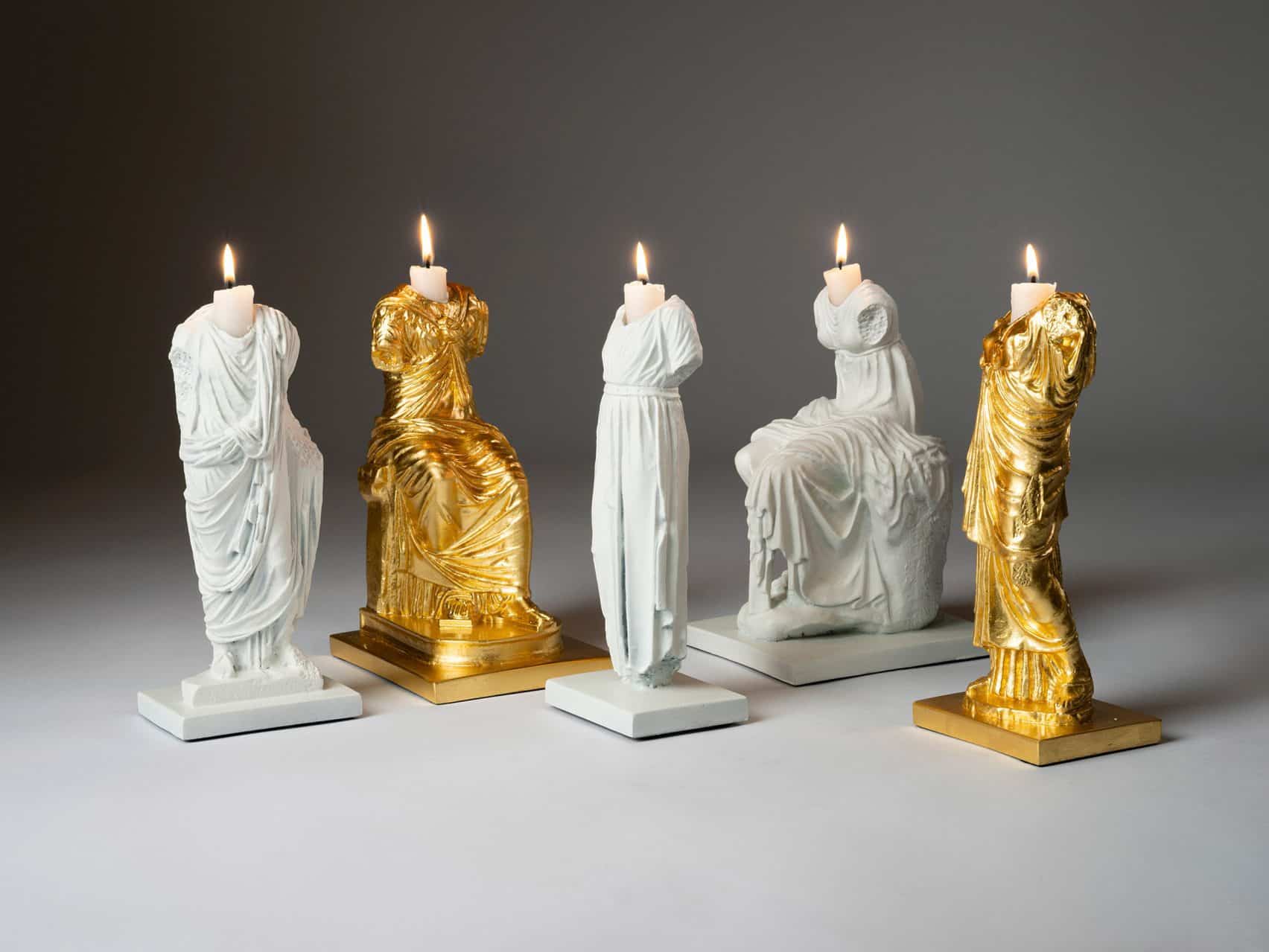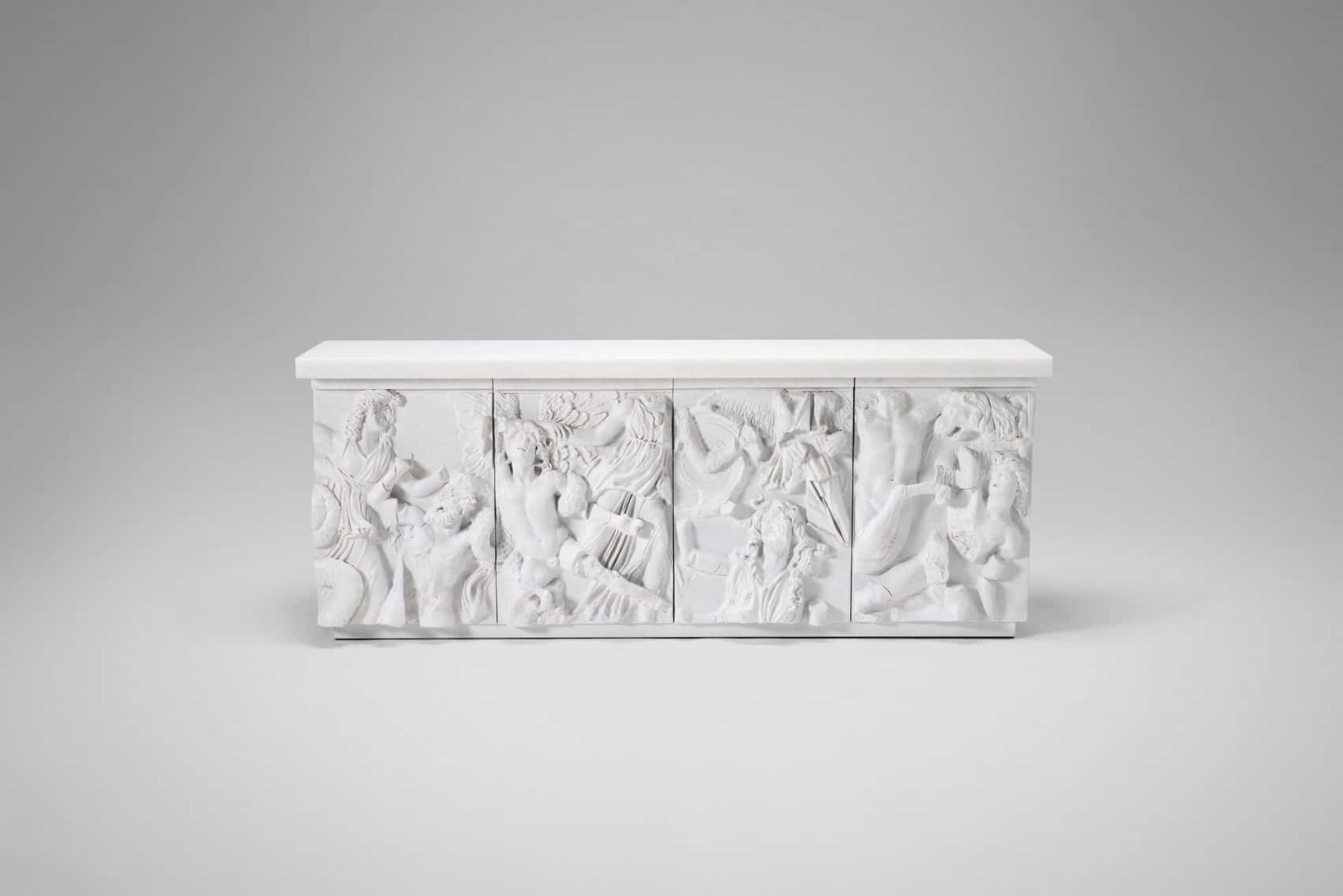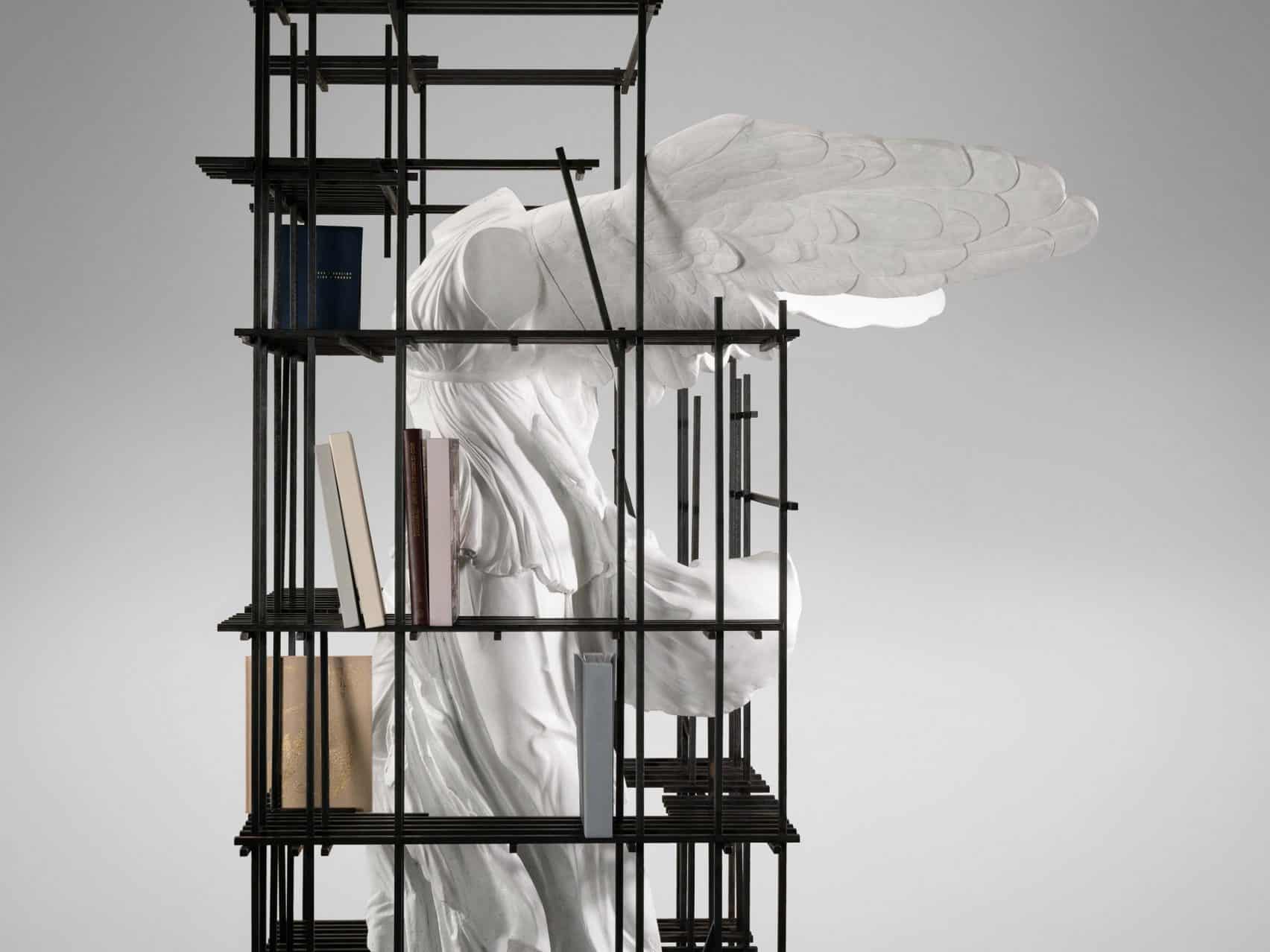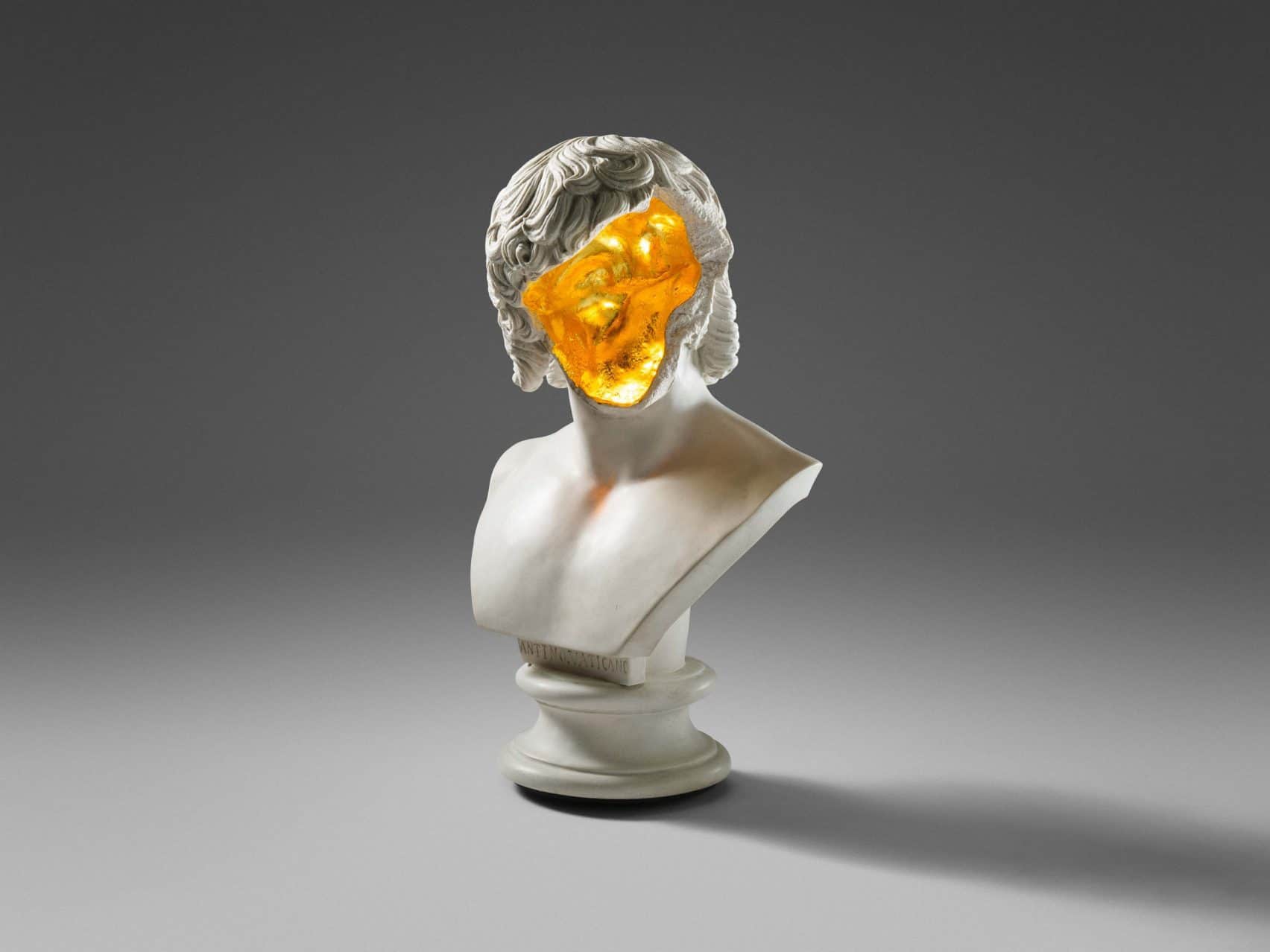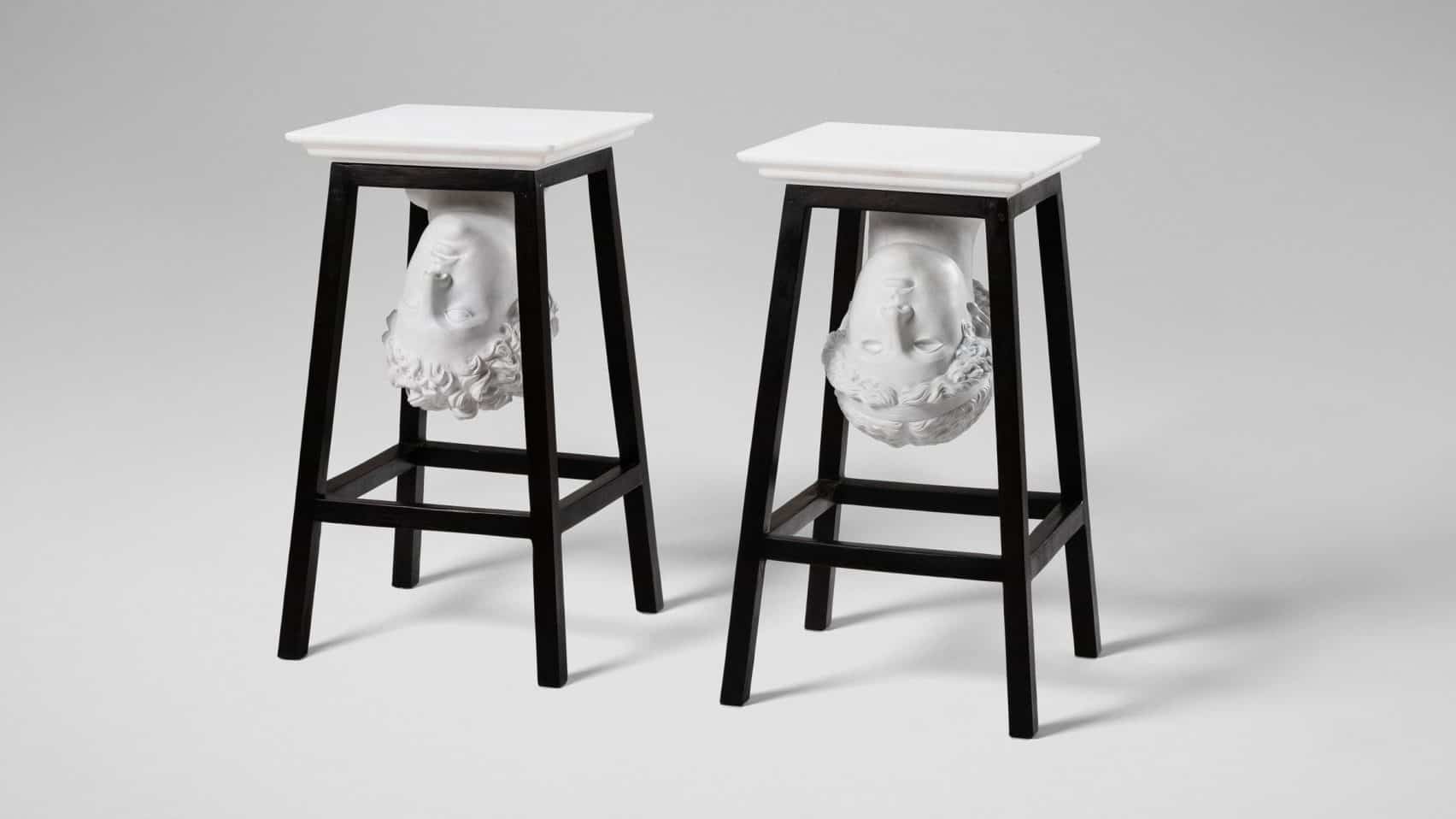 H/T dezeen