The Pavement Surgeon, Ememem, is a ceramics artist who repairs broken sidewalks and facades with mosaics. He describes his work as "a poem that everybody can read." His intricate geometric motifs hug the cracks in public places to create "a memory notebook of the city. It reveals what happened, the life in these public places."
Ememem is a French artist who makes mosaics to revitalize damaged neighborhoods across France. The first mosaic he created was when, ten years ago, in Lyon's impoverished alleyways. He had previously been working with ceramics and found that it translated well into the exterior environment, so began filling up potholes while also experimenting with new techniques such as using his hands instead of tools or paper crafting pieces from sandpaper scraps left over by construction workers before they could be discarded at recycling centers. When asked what inspired him to keep going back every day, Ememe said, "it just felt right."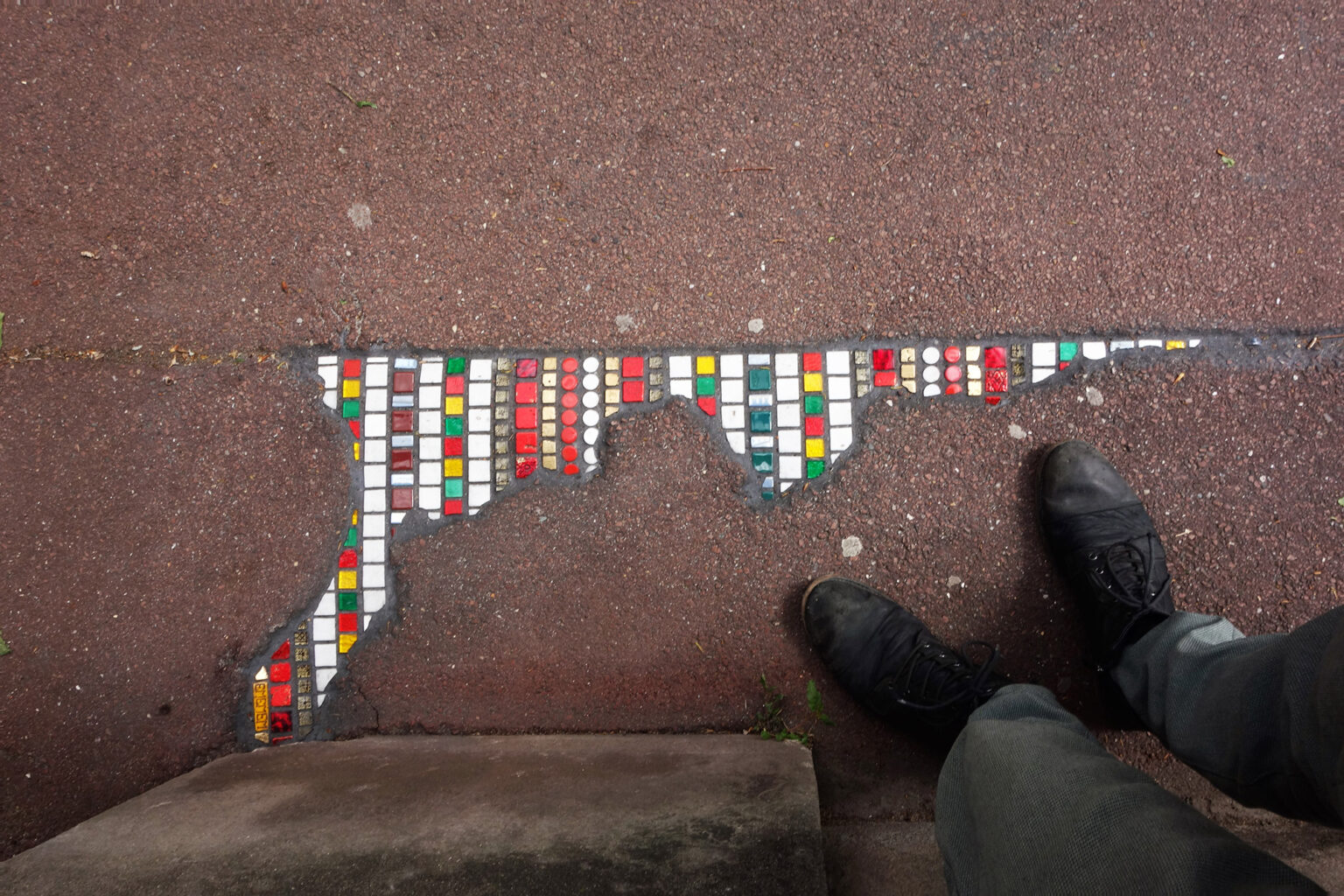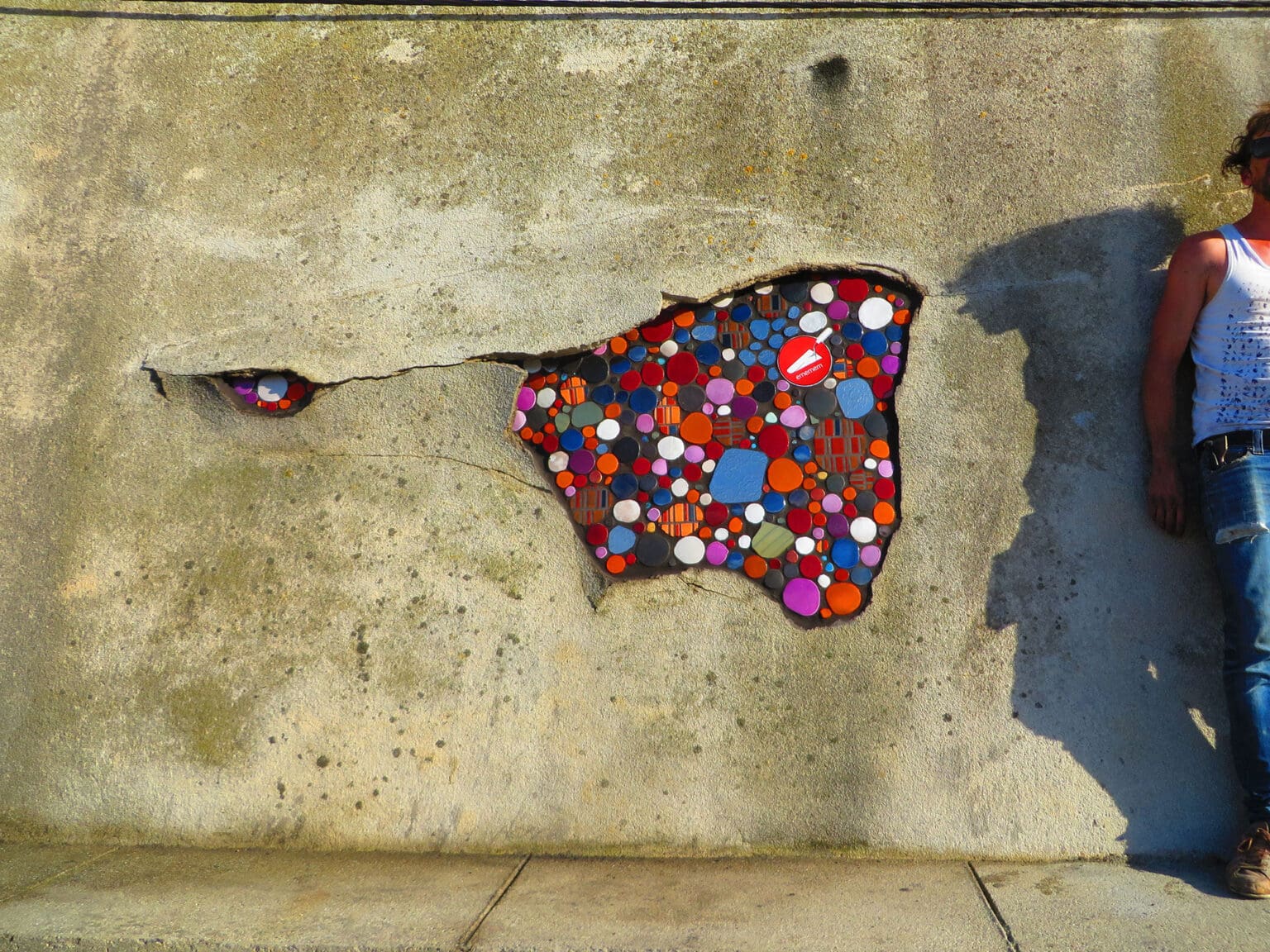 If you're in Paris, now is the time to get your fix of Ememem's newest interventions around the Grand Paris Express. His work will be at Spraying Board in Lyon on June 2 and included in a group show opening June 8 at Florian Daguet-Bresson Gallery; both exhibitions are open through August 31, making it easy for those who live abroad or just outside of France that want an up-close view into his patched projects. For those looking to explore online- there is also an extensive archive from past projects on his website and Instagram!