What you need for Off-Road Riding safely
To have a successful off-road experience with a car, there are several essential components and modifications that may be needed, of which the Land Rover ticks all of the boxes below. For Land Rover Defender 110 lease deals feel free to use a car leasing comparison site.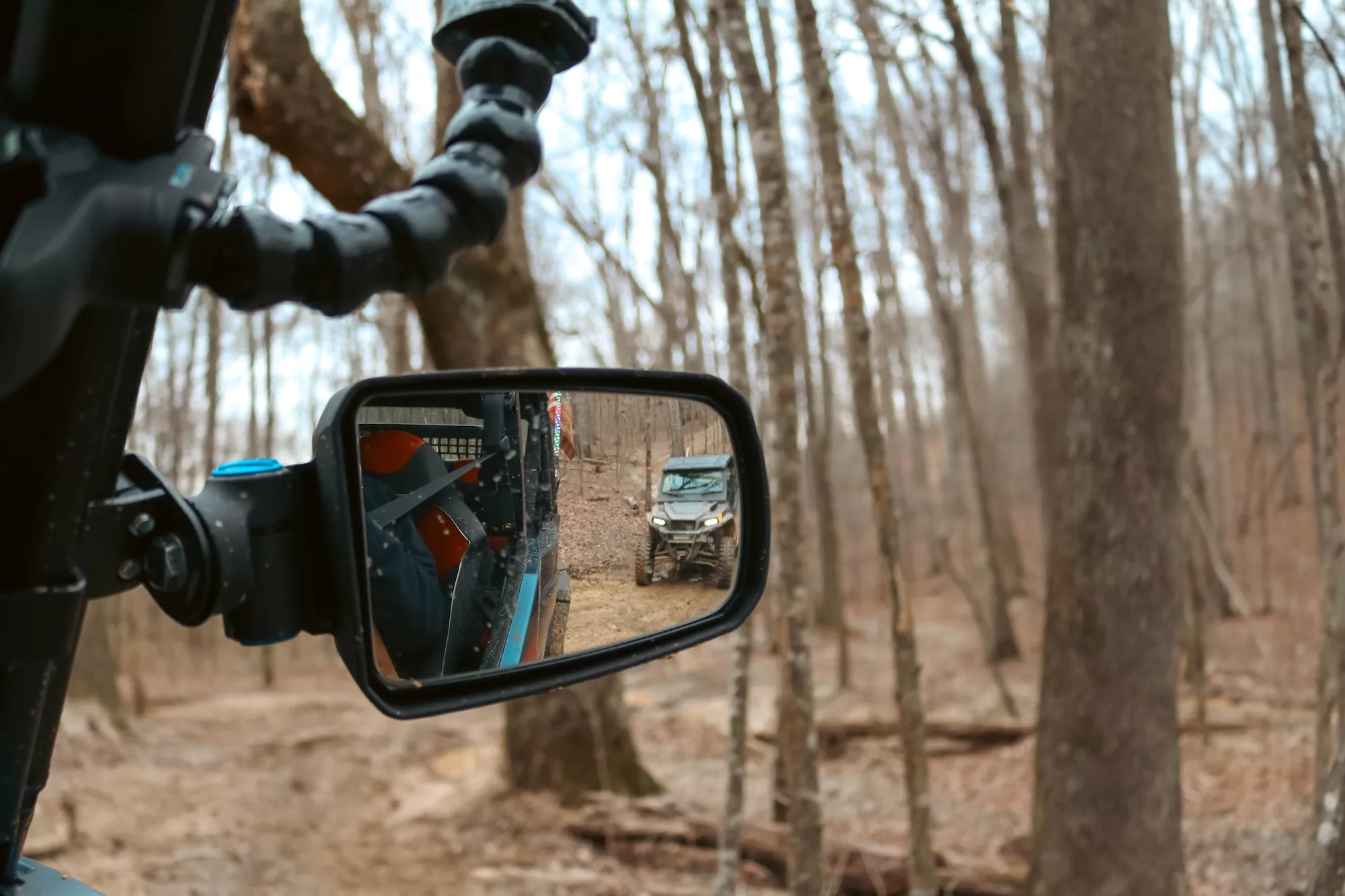 · Suspension: A good suspension system is crucial for off-road driving as it allows the vehicle to navigate uneven terrain, maintain stability and control, and provide a comfortable ride. A high-quality suspension system typically includes larger shock absorbers, coil springs, and control arms. These components work together to absorb impacts, maintain ground clearance, and keep the vehicle stable on rough terrain.
· Tires: Off-road tires are designed to handle a variety of surfaces, from rocky terrain to mud and sand. These tires have a more aggressive tread pattern and thicker sidewalls, which provide better traction and stability compared to standard road tires. When selecting off-road tires, it's important to consider the type of terrain you'll be driving on and the weight of your vehicle.
· Protection: Off-road driving can put a lot of stress on a vehicle, so adding underbody protection is important to protect the car's vital components. Skid plates can help protect the oil pan, transmission, and other sensitive components from damage.
· Lights: Good lighting is essential for off-road driving, especially when driving in low-light conditions. A good set of off-road lights should provide bright, white light that illuminates the terrain ahead. Some off-road lights also have adjustable beams, allowing you to aim the light where you need it most.
· Recovery Equipment: When off-roading, it's important to be prepared for anything. A winch, shovel, and other recovery gear can be essential for getting out of difficult situations. A winch can help you get unstuck when you're stuck in the mud, sand, or other obstacles. A shovel can be used to clear the path, dig traction, and make other necessary modifications to the terrain.
· Navigation: GPS systems with off-road mapping and navigation capabilities are helpful for finding your way in remote areas. They typically include topographical maps, trail data, and other information that can help you find your way through the wilderness.
· Communication: A two-way radio or another communication device can be essential for staying in touch with other off-roaders or seeking assistance in an emergency. In remote areas, a cell phone signal may not be available, so a two-way radio can provide a reliable form of communication.
It's important to remember that these modifications will vary based on the type of off-road driving you plan to do, and the specific needs of your vehicle. It's always a good idea to consult with a professional and make sure the modifications you make are compatible with your vehicle and driving style. Part of a good driving experience is to pay attention to simple ways to take better care of your car..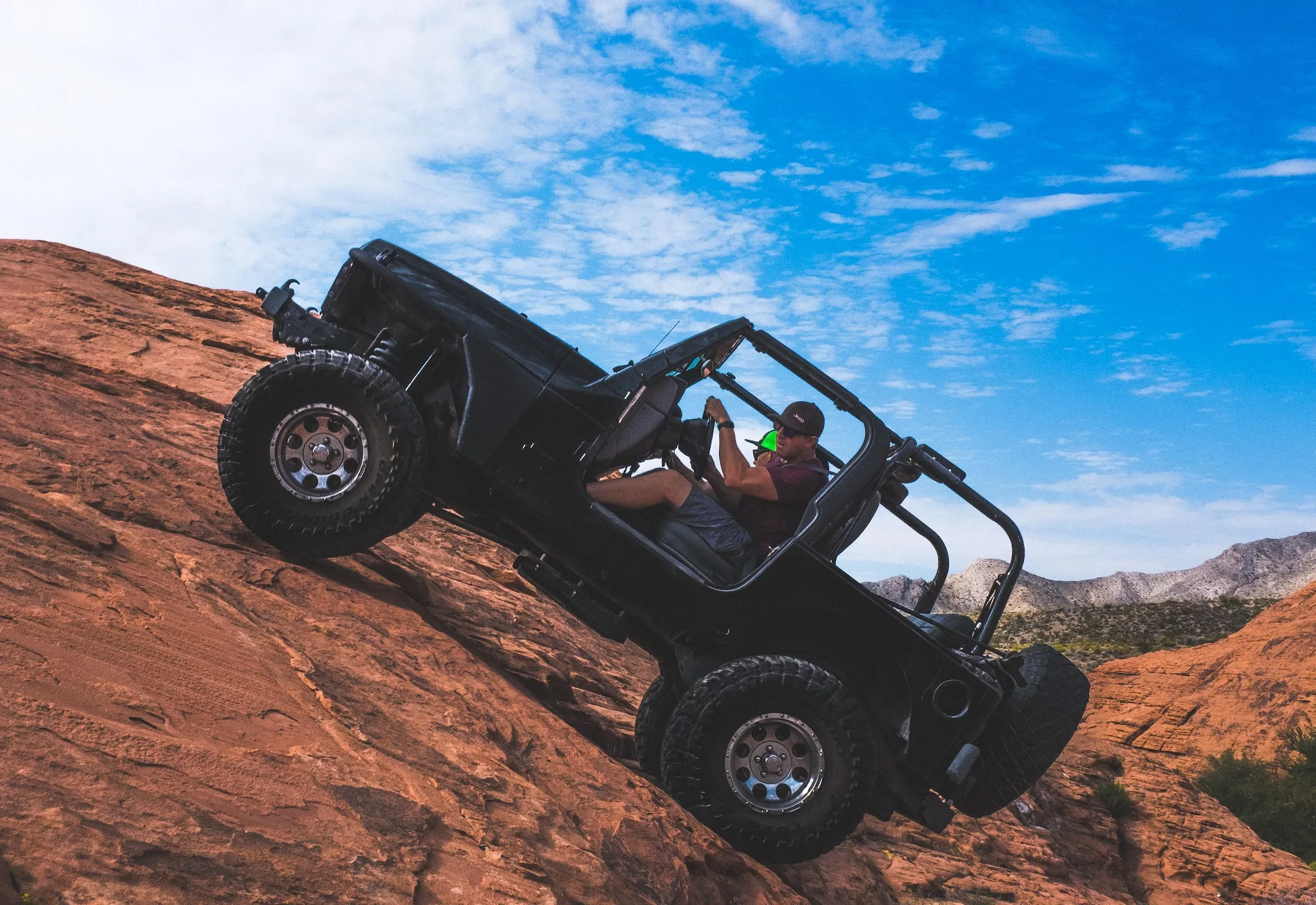 What is your best bet?
The Land Rover Defender truly embodies the essence of an adventurous vehicle. Its robust design, high ground clearance, and sophisticated four-wheel drive system make it a formidable off-road car that can handle even the most challenging terrains with ease. The hill descent control, locking rear differential, and low-range gearbox are just a few of the features that make the Defender stand out from other off-road vehicles. These features provide drivers with unparalleled control and stability on steep inclines, rocky roads, and uneven terrain.
In addition to its impressive off-road capabilities, the Defender offers a luxurious and comfortable interior. The premium materials, advanced technology, and sophisticated design provide a refined driving experience that is unmatched by other off-road vehicles. The panoramic sunroof, premium sound system, and heated front and rear seats make long road trips and outdoor adventures more enjoyable and comfortable.
The Defender's reputation for reliability and durability is unmatched in the off-road world. It's known for being able to withstand even the harshest of conditions and for providing drivers with the peace of mind that comes with knowing their vehicle is designed to keep them safe and comfortable no matter what the road throws their way. Whether it's crossing through rough terrain, navigating through extreme weather conditions, or simply exploring the wilderness, the Defender is a vehicle that drivers can depend on.In conclusion, the Land Rover Defender is the ultimate off-road car for adventurous drivers in the UK. With its impressive off-road capabilities, luxurious interior, and dependable performance, the Defender is the perfect vehicle for those who love to explore the great outdoors. It's a true testament to the power of engineering, design, and innovation, and it provides drivers with an exceptional driving experience that is unmatched by other vehicles. Be sure to visit sites like https://freeyork.org for additional tips on improving your driving experience.