Trade shows form part of international marketing strategies and remain popular. The global business-to-business or B2B trade show market was valued at a massive 34.4 billion US Dollars last year.
Companies utilize expos to showcase their latest projects and products, network with peers and clients alike, and ultimately build and further entrench their brand.
Trade show success requires that your company stands out above the rest. Besides this, it must deliver a good return on investment. This article explores how a striking trade show booth can help you achieve your event goals.
Interactive Innovation
Trade events are all about interaction. Your best bet is to opt for a booth design with multiple points of interaction. This way, you can keep several clients or potential customers engaged at any given time.
Ensure you have a few access points that work with the flow of the expo's floor layout. If you're after some innovative ideas, check the American Image team out. They offer online tutorials with plenty of booth design ideas to get you noticed from any angle.
Consider one-on-one or group demos in one section, offer refreshments in another, and have an area to meet and network. Why not provide something like a mobile charging station that keeps them lingering for longer?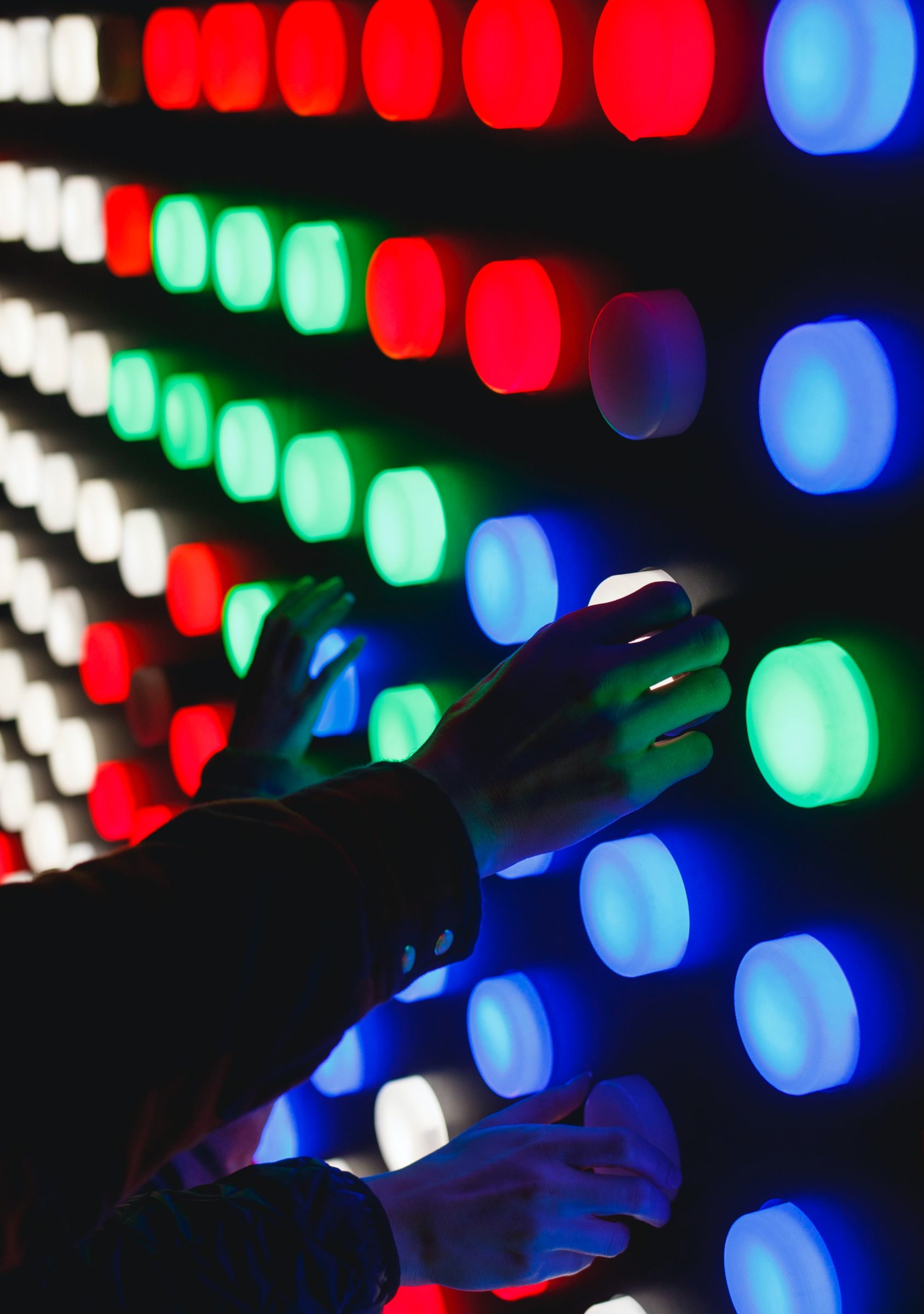 Remember, your audiovisual touchpoints also add to the interactivity at your stand. Keep these engaging, eye-catching, and state-of-the-art for optimal results. 
Your next event could be the unforgettable talk of your trade show attendees' lives. Why not make it stand out? Think of a trade show LED screen as an extension to your physical presence. It can enhance the environment in which you're presenting, adding interactivity and bringing attention to all that's important about YOUR company! Check out at trade show LED screen San Diego.
Tech it Out
One of the top trade show ideas to attract people to your booth is the latest technology that creates a talking point and leaves a lasting impression.
Virtual reality adds another dimension with a fully immersive experience. This works very well when you've limited space and want to showcase some of your off-site projects or infrastructure.
Gamification is another fantastic way to entertain and educate your audience while at your booth. You can start promoting what you'll offer and create a buzz pre-event using social media or an interactive app where you can create polls or share teasers about your display.
Go Multipurpose
Your budget will determine how big you go. If you're doing a few events per year, opt for booths that can be repurposed for other exhibits.
Keep your basic structure adaptable and straightforward, then add on to refresh and customize it for each event. Consider that your campaigns or focus may change from one set-up to another.
Find ways to update without completely redoing the entire stand design. It's advisable to think about the ease of breakdown, transport, and rebuild, while you're in the design stages.
You can also keep your costs low by renting certain add-on elements to create newness. For example, you can emphasize your small items by using interesting display stands.
Surprise and Delight
Avoid trade show fatigue by adding something unexpected. This shouldn't be overly complicated, rather memorable. Think of an exciting way to surprise and delight your audience while at the stand.
Do some research, consider what your competitors have done in the past. Now go and improve on that. Review feedback received from previous events. This should tell you what attendees enjoyed.
Draw inspiration from top international events to see how the big global players adapt and keep their displays exciting from one event to the next.
Back Your Brand
Building your brand and getting your name on everyone's lips is one of the core objectives of trade exhibitions. Ensure that your design pays tribute to your brand's corporate identity, vision, and mission.
If you're a well-established company, why not incorporate a timeline of your history? Or if you're a newer player in the market, share and accentuate your vision and plans, and highlight your unique selling propositions.
Key Takeaways
The essence of creating a magnificent display booth includes accessibility, innovation, technology, and a bit of fun. Draw inspiration from global leaders by doing some research. Then adapt this to fit your brand's core mission and ethos.
Consider the visitor's needs and anticipate what your competitors may do, then add a refreshing touch to stir up the engagement. You'll be hooking them and drawing them in, and outshine the rest.