The Gauge keyboard was ingeniously crafted well before the Dynamic Island of the iPhone was even a thought. This keyboard exemplifies how the strategic placement of a screen can augment a product's user interface and deliver far more utility than Apple's Touch Bar found on its MacBooks. Its design is one of a global keyboard that enables typing without any limitations of language, culture, or linguistic biases. Each key is furnished with electronic ink displays that allow the keyboard's entire layout and language to change with a simple setting adjustment. The dynamic island on the top right side of the keyboard provides instant access to keyboard functions, desktop shortcuts, and notifications, eliminating the need to utilize a phone or watch.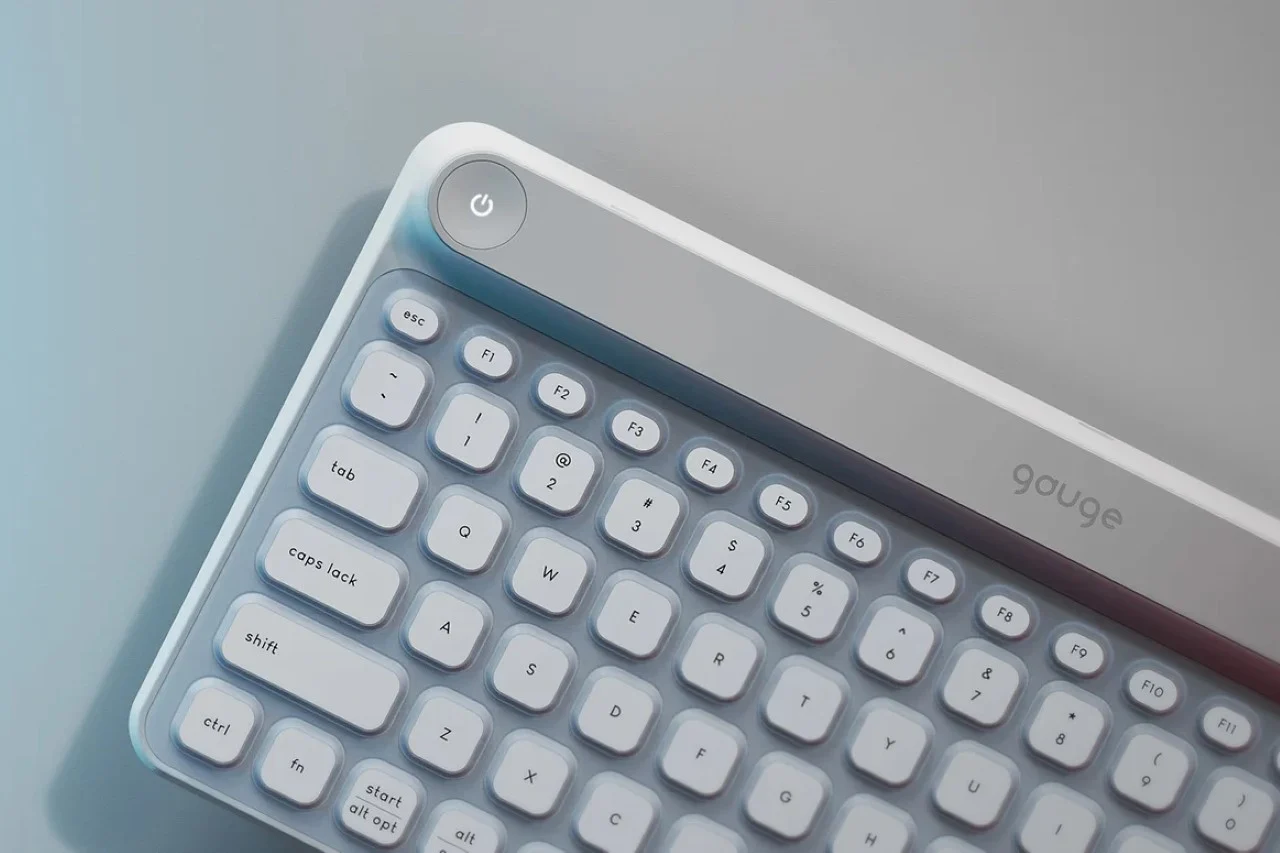 The electronic ink keys and the dynamic island allow the keyboard to change layouts quickly. The keyboard's creator, Designer Dot, envisioned a keyboard that adjusts to the needs of every individual, prioritizing universality. The keyboard's display-based key system cleverly facilitates the effortless change of layouts.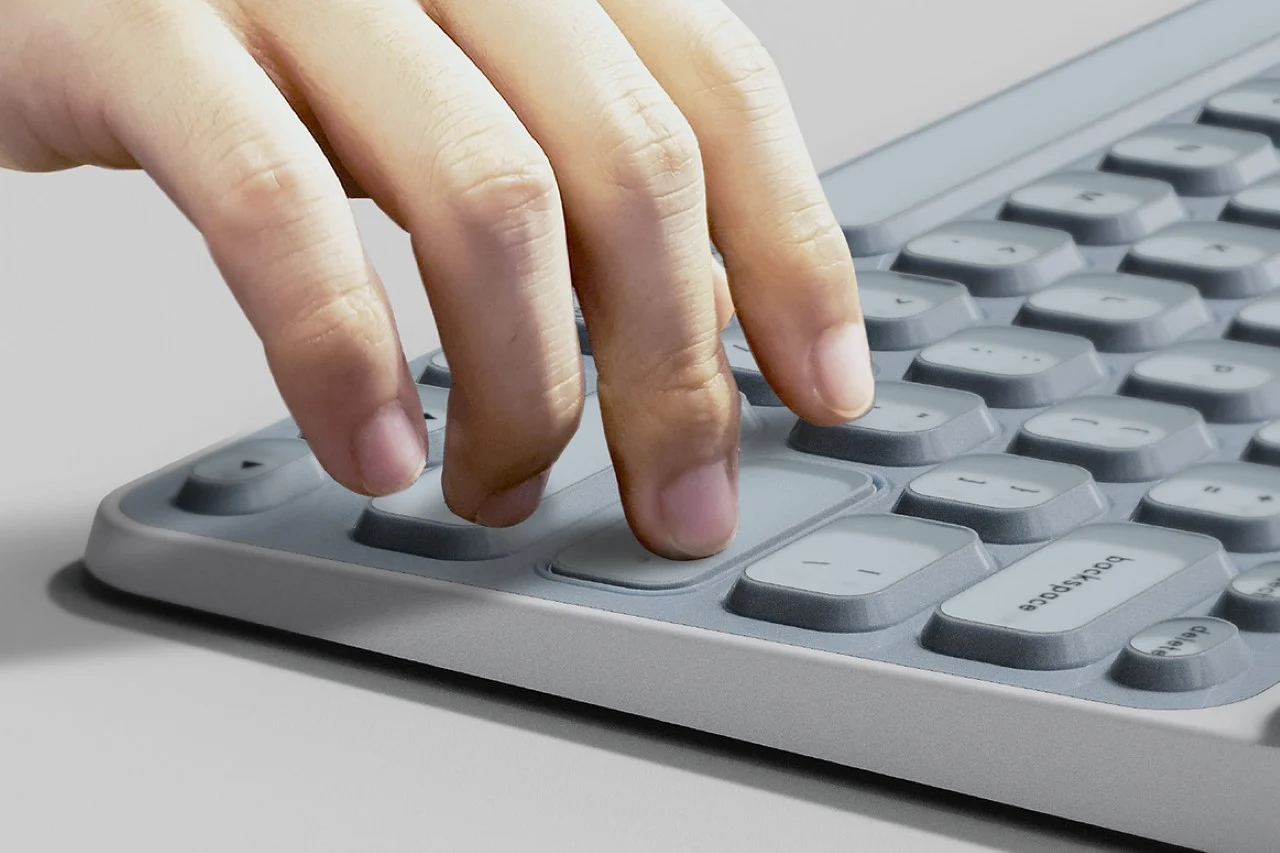 Electronic ink provides high contrast while consuming minimal power. The island is a static display with a dynamic interior that functions as a touch bar, widget, and notification center, offering a secondary screen to view information when the main screen is occupied.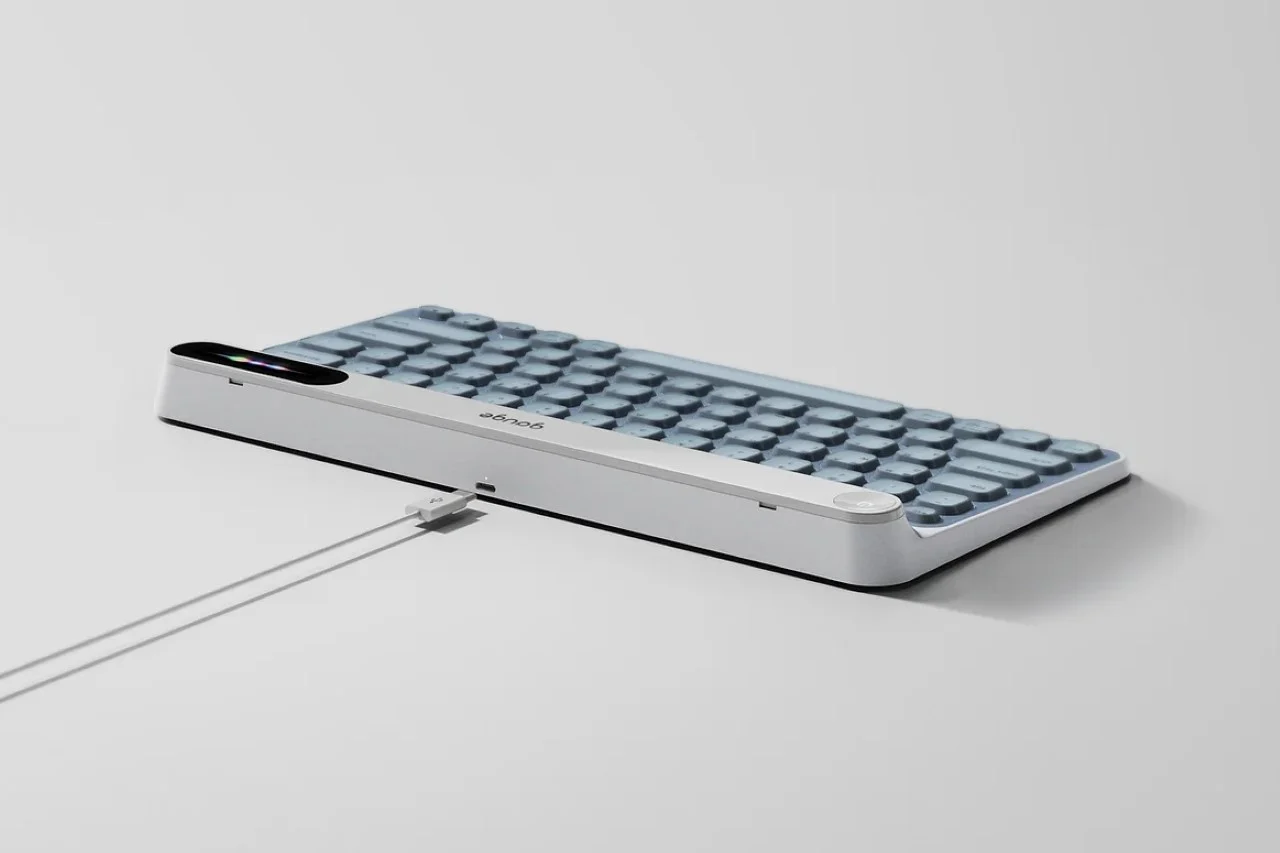 The keyboard's design is simple, with a slight angle for ergonomic support, and the keys are encased in silicone to dampen the sound of typing. The keyboard features silicone feet to prevent it from sliding, a USB-C port for charging, and is also designed to be completely wireless.
While it cannot have a backlight, the versatile design accommodates various languages with customizable layouts for personalized use. The Gauge keyboard is an innovative and multifaceted device that offers exceptional functionality and convenience for users worldwide.