You can employ many tactics to help your bar stand out from the crowd. These include having an impressive social media game, offering a top-notch cocktail menu, dazzling people with your friendly customer service, and pouring the best locally brewed craft beer. One especially fun option to go for is to have a theme for your bar.
Themed bars tend to be great at attracting customers, and you can use your idea to guide everything from the drinks you offer to the décor and music. Looking for some inspiration? Here are five fun themes that are sure to get patrons through the door.
1. Island life
Lots of people go to bars to chill out, and what could be more relaxing than being on a tropical island? Think fruity cocktails with colorful umbrellas, palm trees and ocean waves painted on the walls, and laidback music playing through the speakers. Strings of fairy lights along the ceiling are the perfect way to complete the atmosphere. Another option is to lean more towards a pirate theme, with ship motifs on the walls and plenty of rum in the drinks.
2. Hidden speakeasy
The speakeasy concept is one of the most popular bar themes around the world, and it's easy to see why. Often located within other bars, restaurants, or businesses and accessed via secret entrances concealed behind mirrors or vending machines, they have an air of mystery that's hard to resist. Plump for authentic Prohibition-era décor, and a name that sounds nothing like a bar! For truly authentic speakeasy vibes, make your bar reservation-only and have patrons give a password or something similar in order to enter!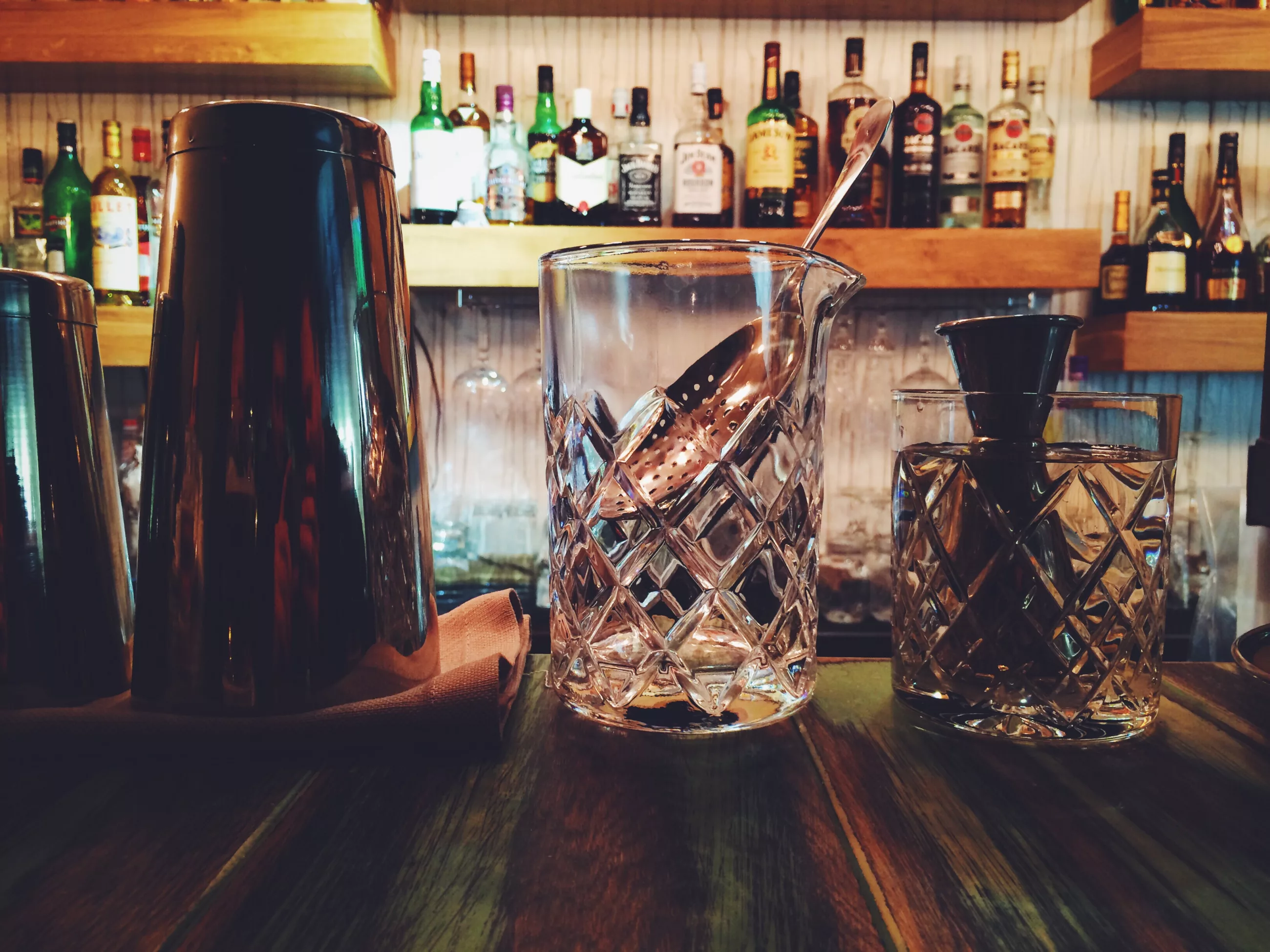 3. Steampunk vibes
Steampunk is a blend of science fiction and alternate history, inspired by steam-powered machinery. Think Victorian fashion combined with an industrial aesthetic. You can achieve the look with lots of cogs, gears and top hats, plus neat brown ChefWorks.com bartender aprons for your staff to wear as they serve colorful and smoke-enhanced cocktails. In terms of the decor, try to incorporate brass fixtures, bare lightbulbs, and exposed wires for maximum impact.
4. Library chic
You can't go wrong with a literary-themed bar. Create a cozy atmosphere with comfortable armchairs, a roaring fire, and dark wooden furniture, plus bookcases stacked with reading material for patrons to enjoy with their drinks. To make the most of this theme, try to come up with clever cocktail names inspired by your favorite books and authors! For bonus points, combine your library idea with the speakeasy theme by having the entrance to your bar hidden behind a bookshelf.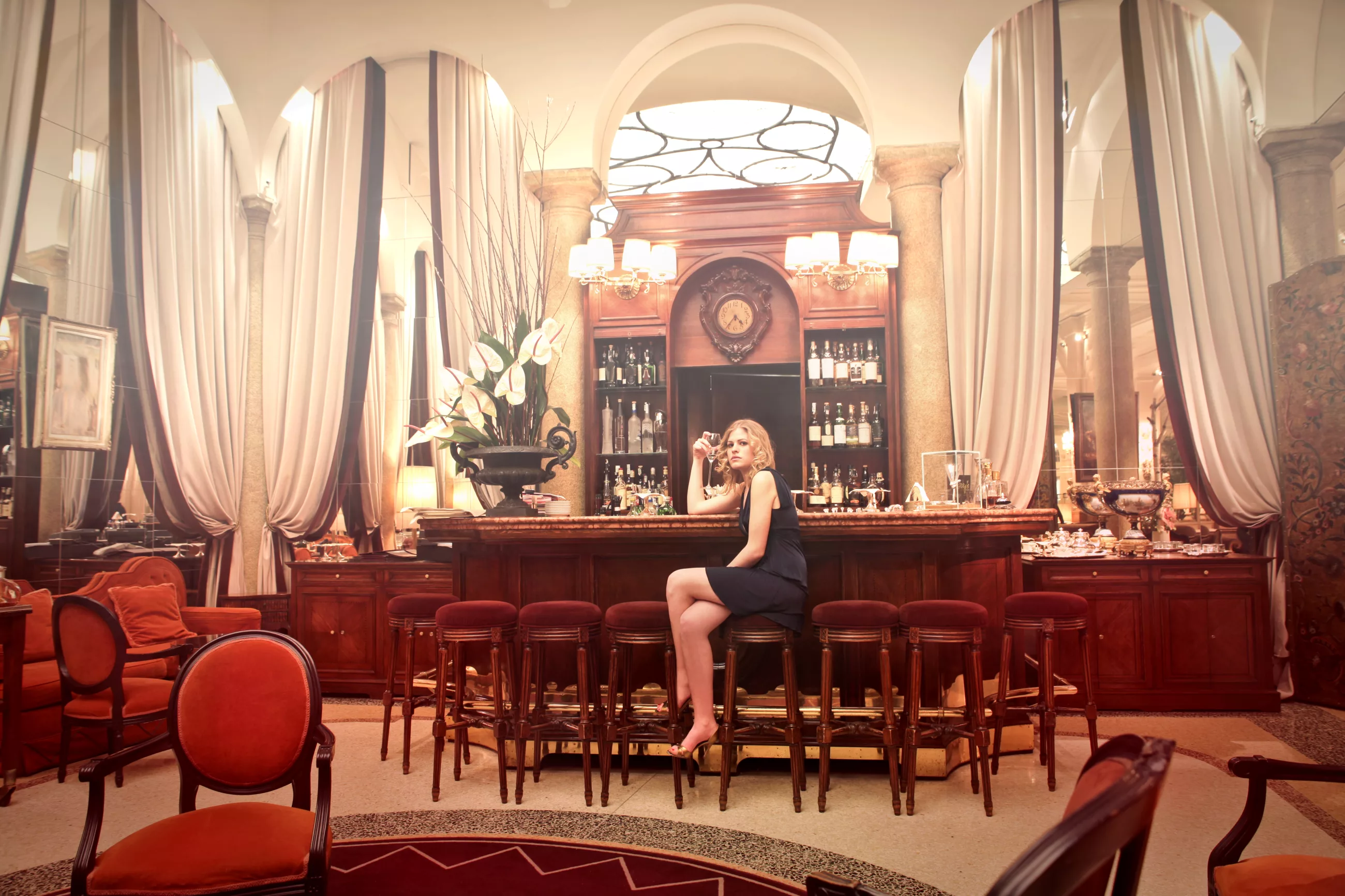 5. Gaming fun
These days people want to do more than just drink when they go to a bar, so a gaming theme is one of the best ways to increase customer numbers. There are plenty of options to choose from here, whether you'd prefer a classic board game bar, a modern video game bar, or a bustling arcade-style space with pinball machines. You could also run regular quiz nights, plus have a menu of cocktails named after characters and places from popular games.