Lake Michigan never ceases to amaze with its wondrous beauty. Recently, photographer Joshua Novicki captured some unique sand structures formed by wind erosion along the shores of Lake Michigan. These structures are truly mesmerizing, and they offer a unique glimpse into the power of nature. If you're looking for some stunning photography to brighten up your day, be sure to check out Novicki's work!
The photographer told Freeyork that Lake Michigan is his favorite subject to shoot, and he frequents the lakeshore. He also stated that he had previously shot the sand structures in past years, knowing they would be present at the right time.
"They don't last very long (usually only a few days), they're immediately destroyed by the wind if the temperature rises above freezing, and they shatter when it's cold outside," he added. Scroll down to discover more about these sand sculptures and see the amazing photographs in the gallery below.
More info: Joshua Nowicki | Facebook | Instagram
#1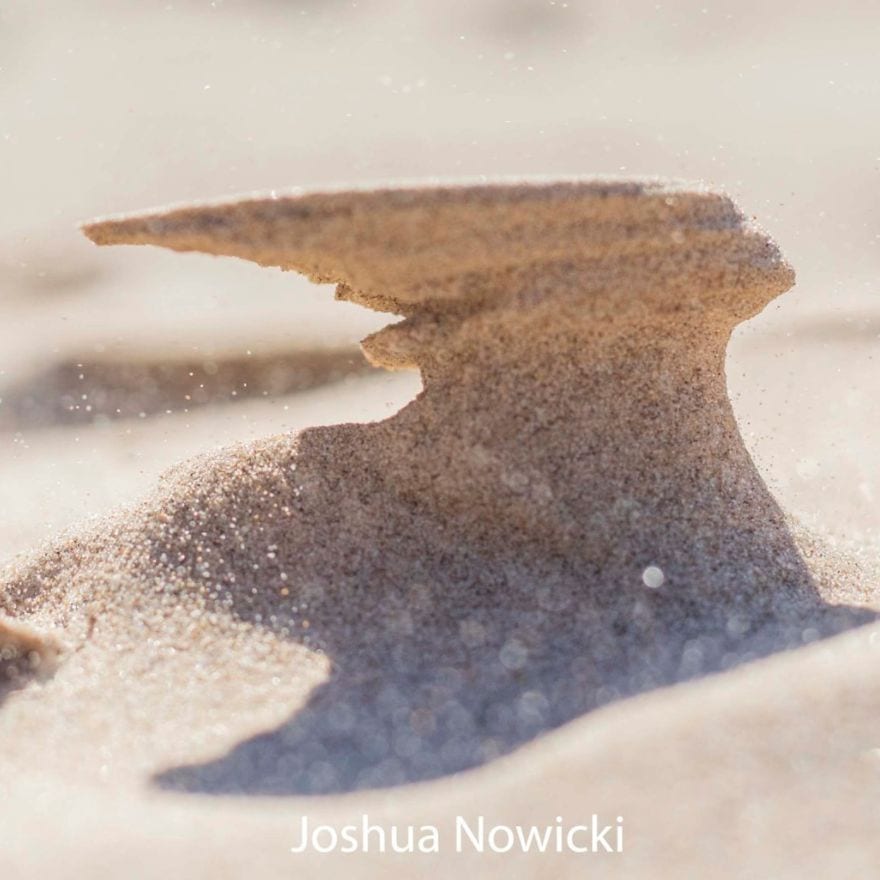 "Sand formations (some people compare them to hoodoos) caused by wind erosion of the beach may appear at any time of year, although it is unusual," Joshua adds. "However, they only grow larger than a few inches when the sand is frozen (from rain, melted snow, spray from crashing waves)."
#2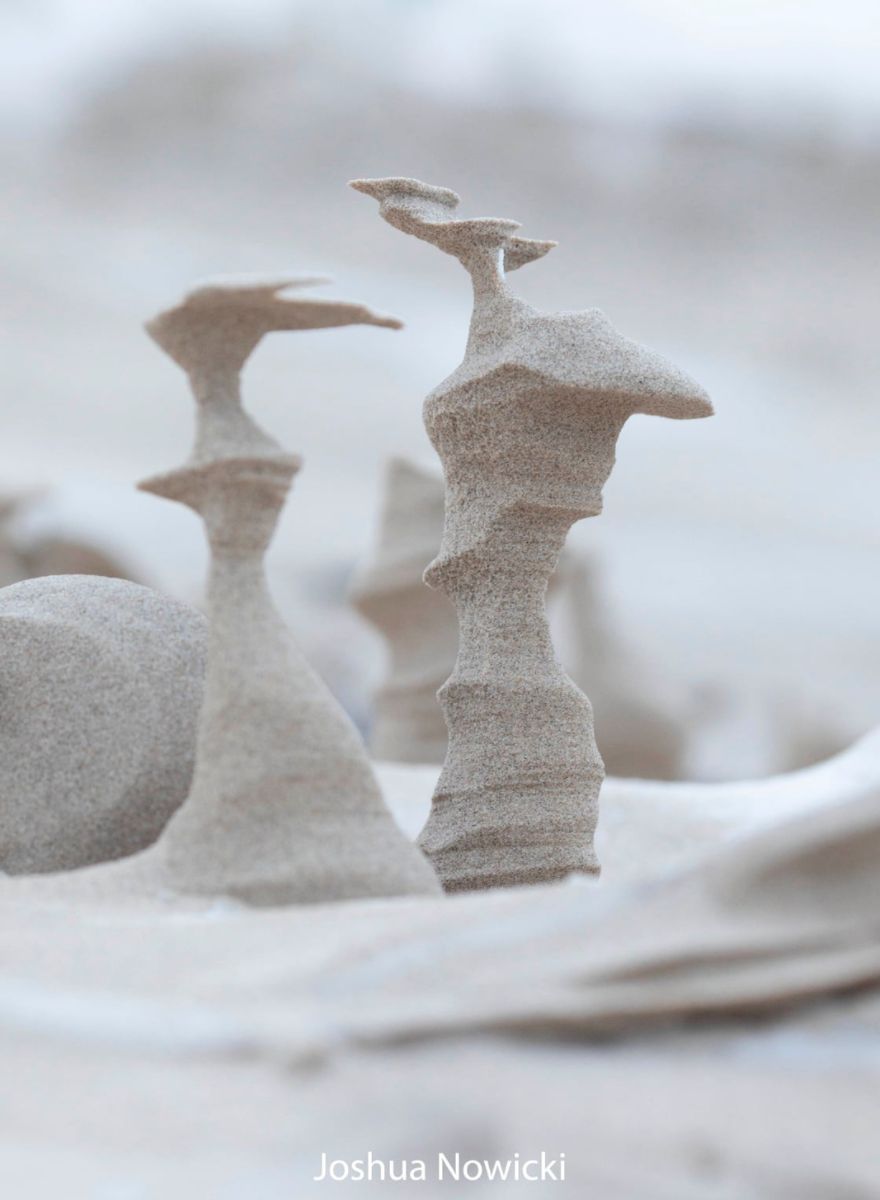 According to him, these are among the tallest sand constructions that he has ever seen, with the biggest being only 15 inches tall.
#3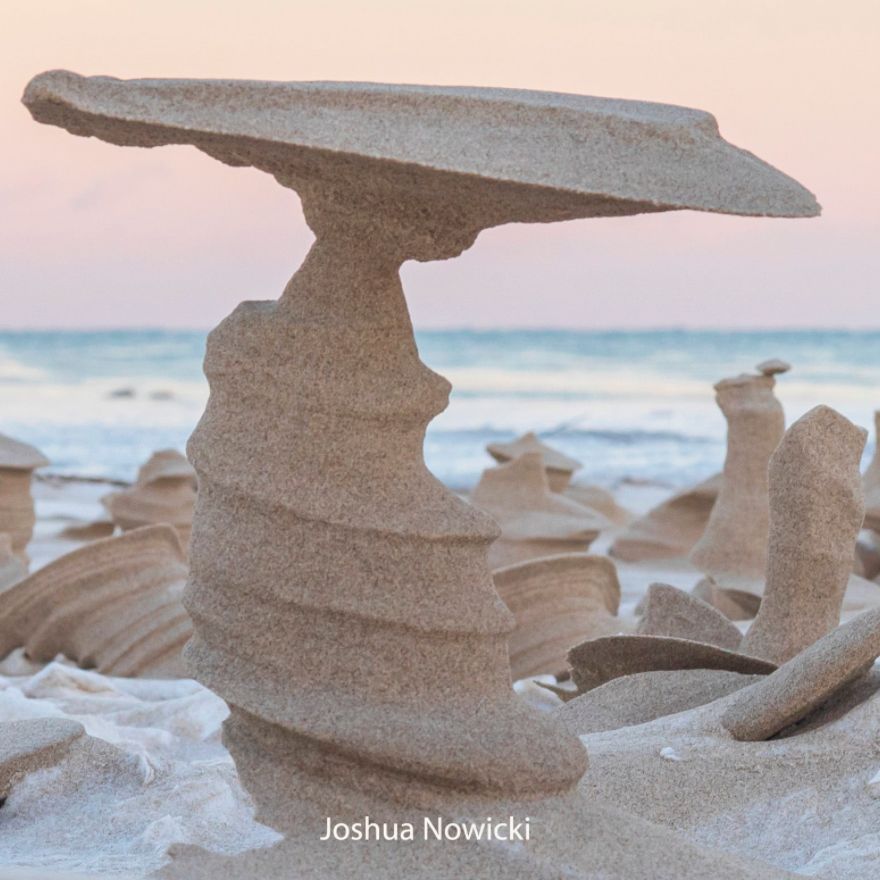 Joshua described his photographic techniques as follows: "I lay down on the beach and use a 20mm lens or a 135mm lens to photograph them."
#4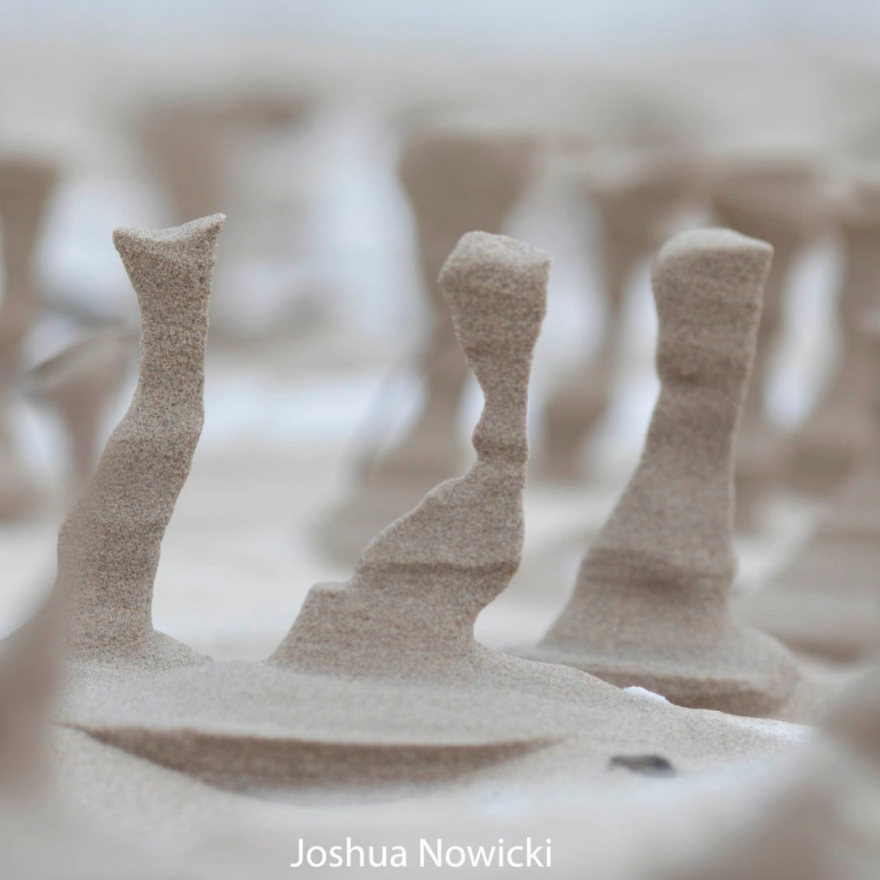 A look at Joshua's website may reveal that he's equally enthusiastic about photographing crashing waves, storms, the ice build-up on Lake Michigan, and snowflakes. Don't forget to look at some of his incredible photographs here. Continue reading to see more beautiful photos of frozen sand.
#5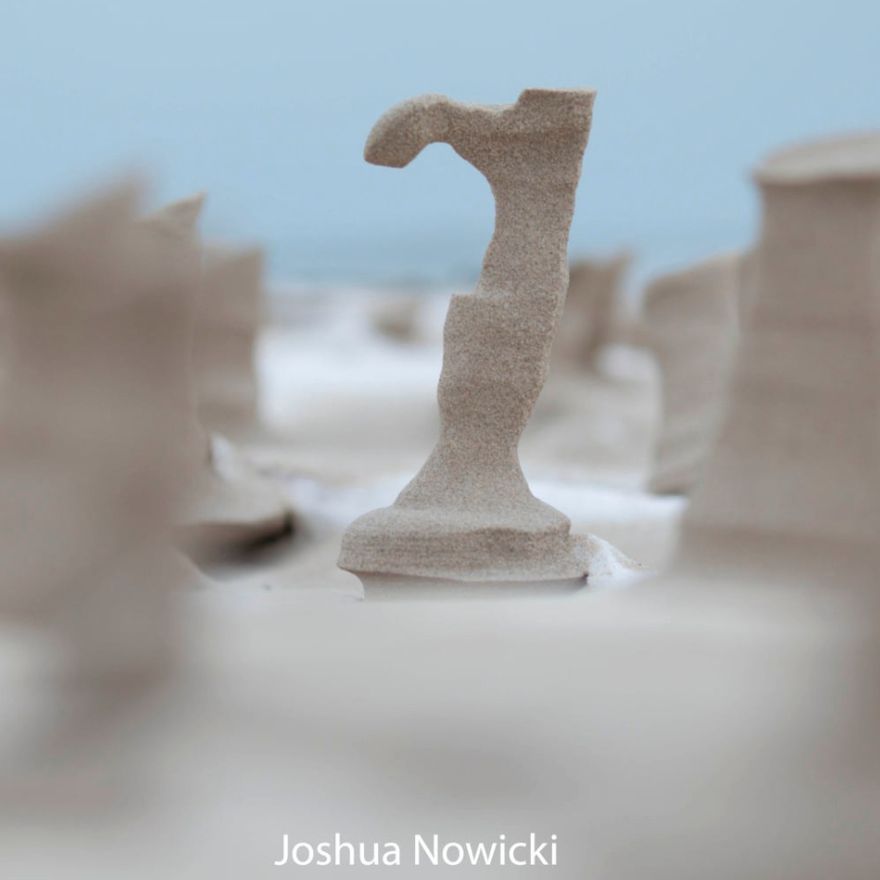 #6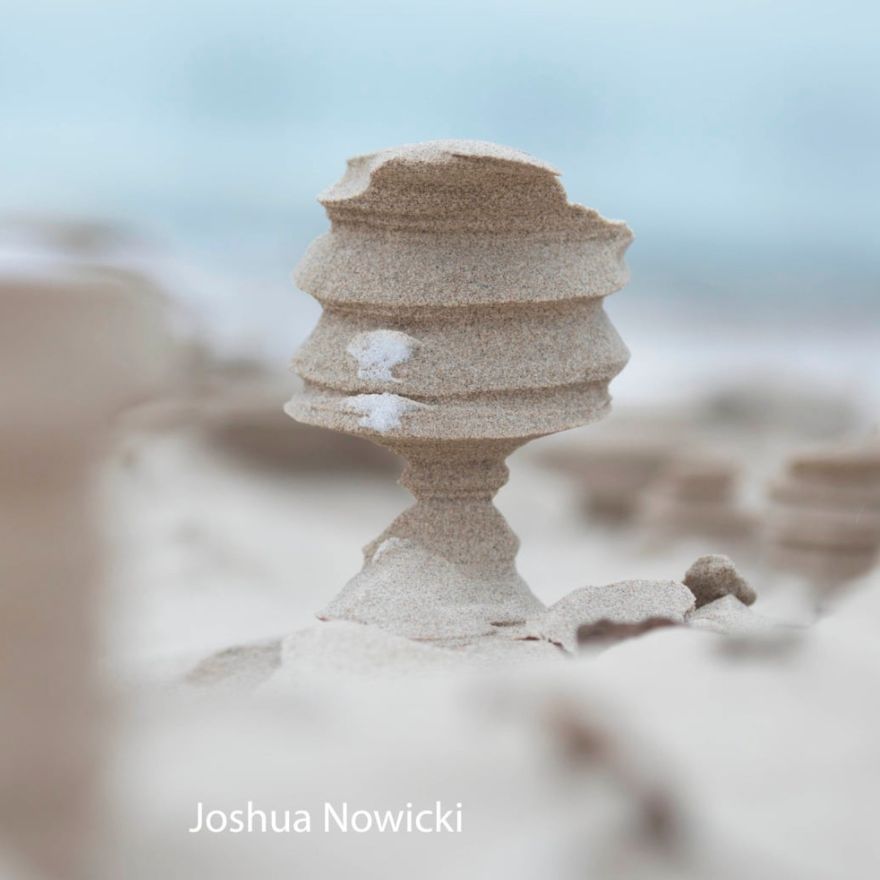 #7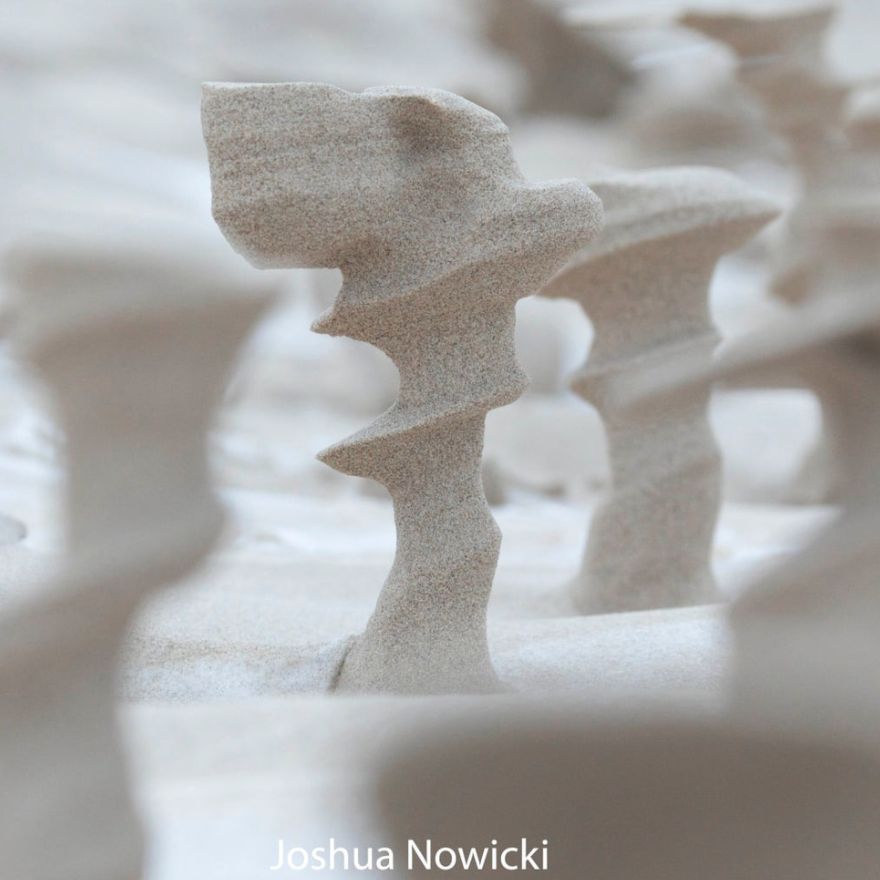 #8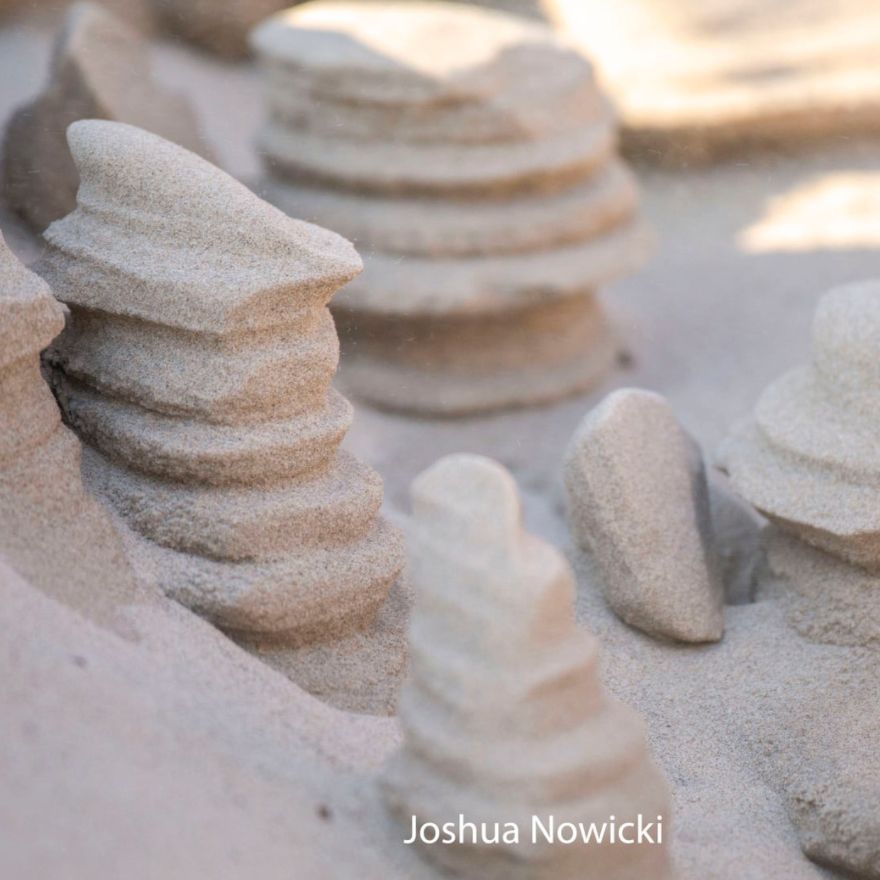 #9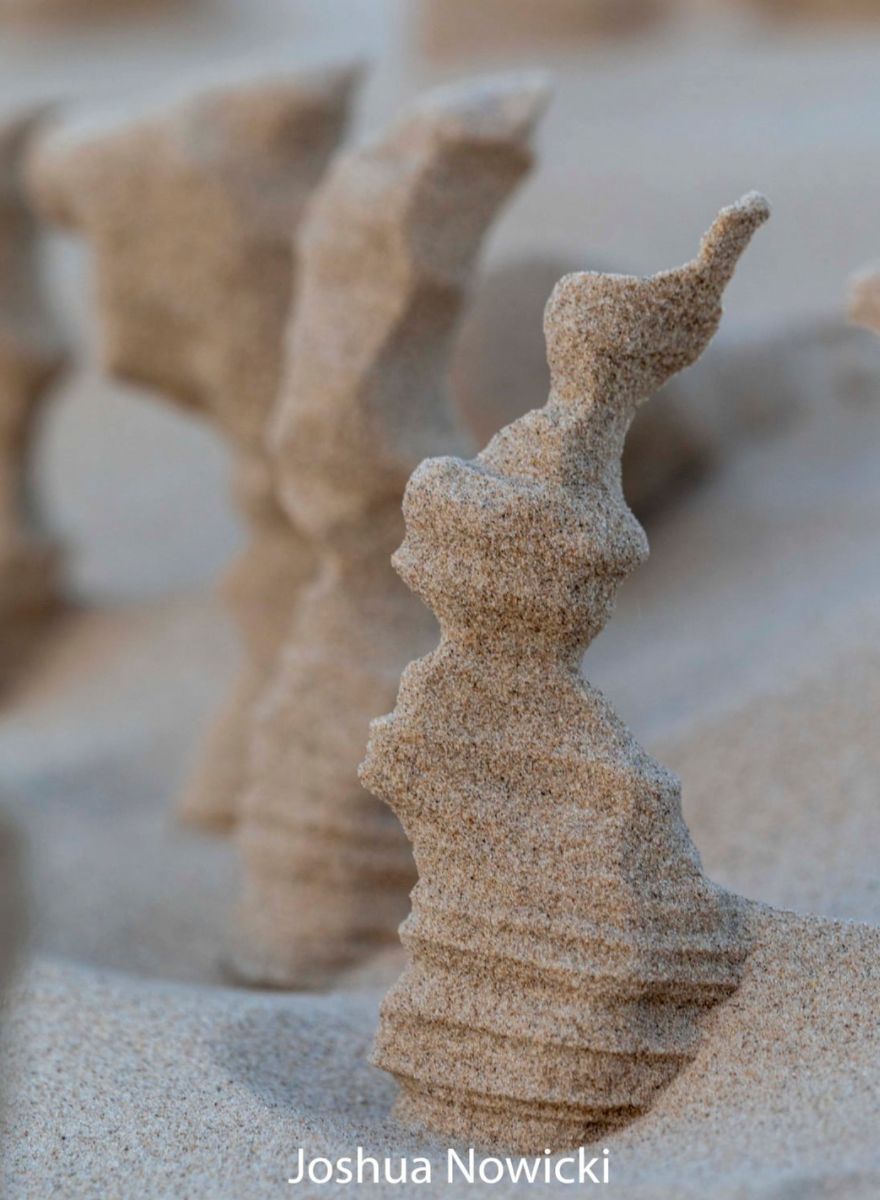 #10