Craig Black is a Scottish designer and football nut. He's celebrating the Euros with a classy alternative: a football-based art installation titled The Fusion series. Craig is a football lover, so he has created football-inspired acrylic paintings.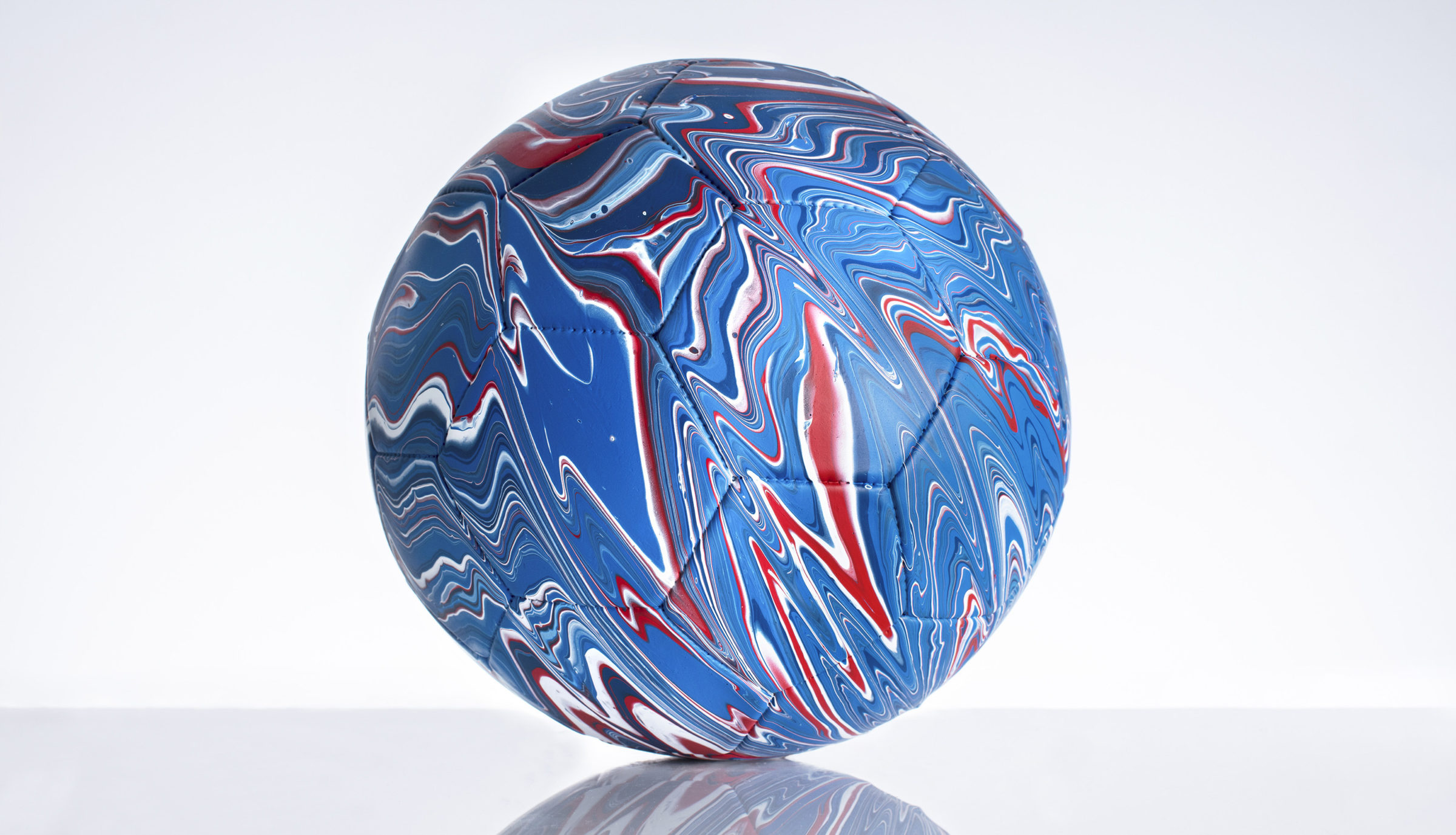 These little paint-splattered footballs are inspired by the Euros and Scotland's qualification for their first major tournament in over 20 years. The Euro is a symbol of these countries coming together to celebrate competition and teamwork, so it makes sense that some Scottish fans will want this can represent them too! For those who don't have an allegiance with one country or another, though – no worries – there should be something here for everyone.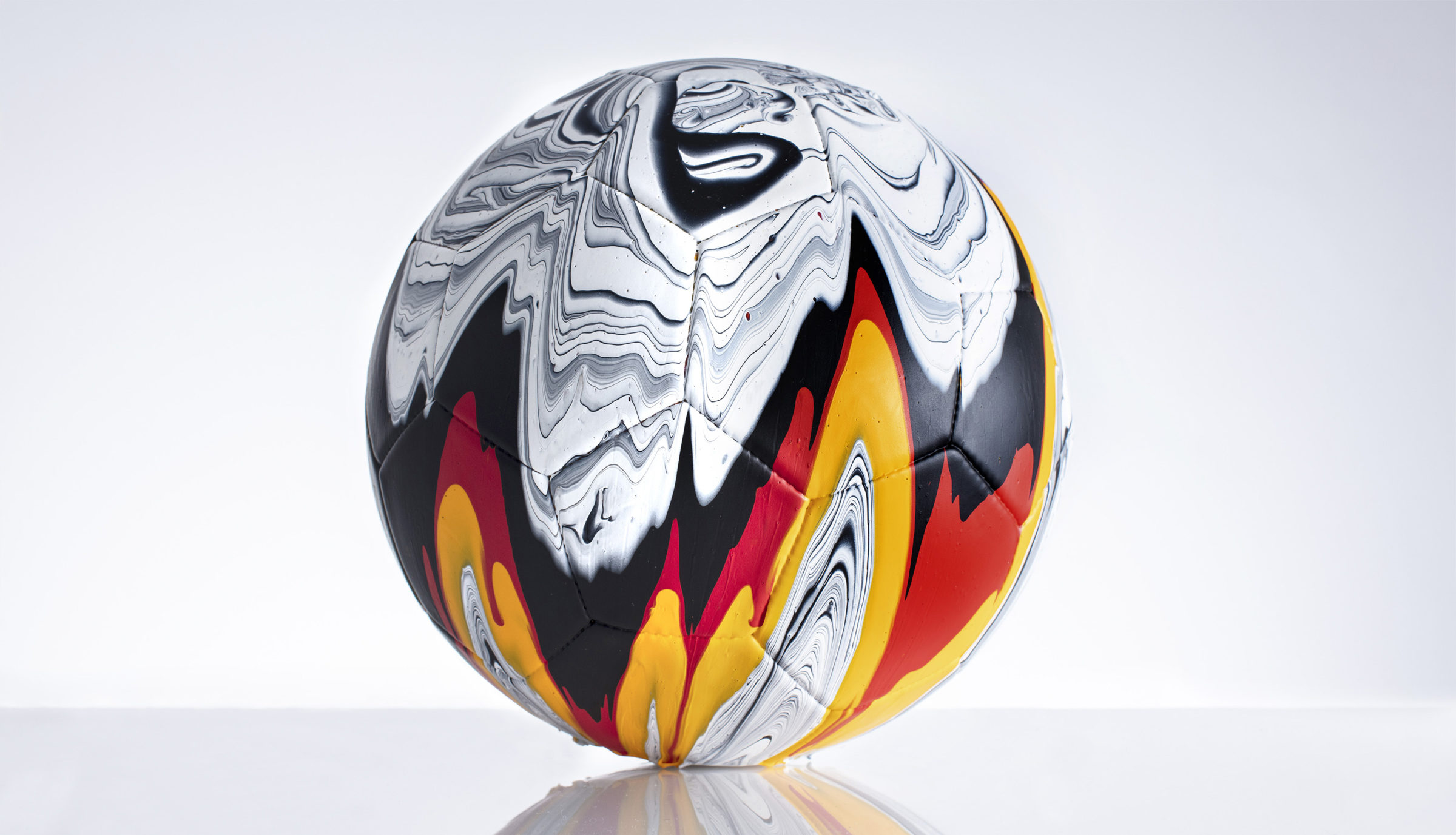 Black's process is "acrylic fusion paint-pouring," He has adorned nine footballs, each representing a country competing in the Euro 2020 tournament: Germany, Netherlands, France, England, Spain, Sweden, Denmark, Italy – and of course Scotland.
The artist's signature process is mesmerizing – an ASMR-leaning video that you lose ten minutes to when it shows up on Facebook out of nowhere, and there's no way for your eyes not to be glued.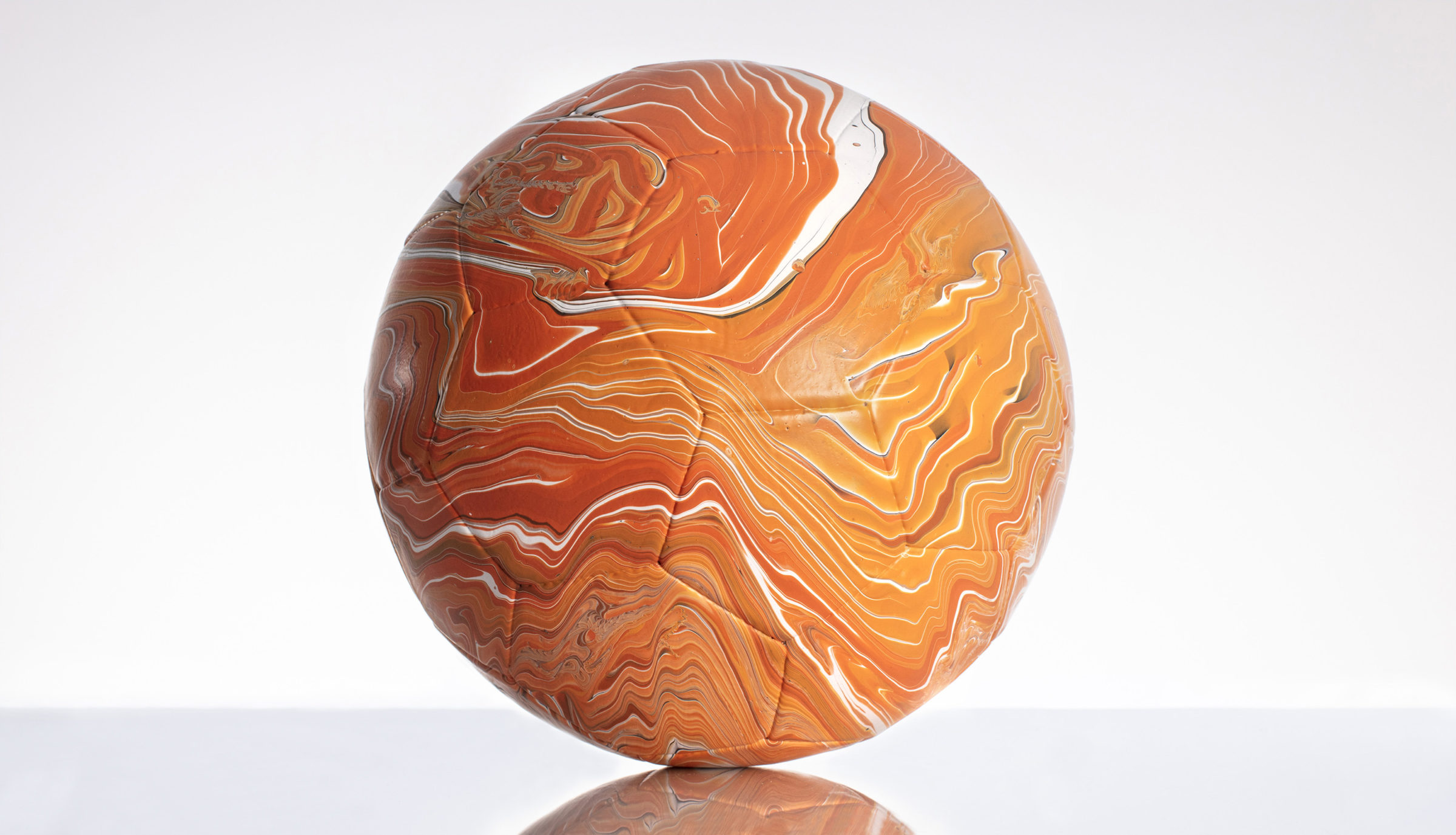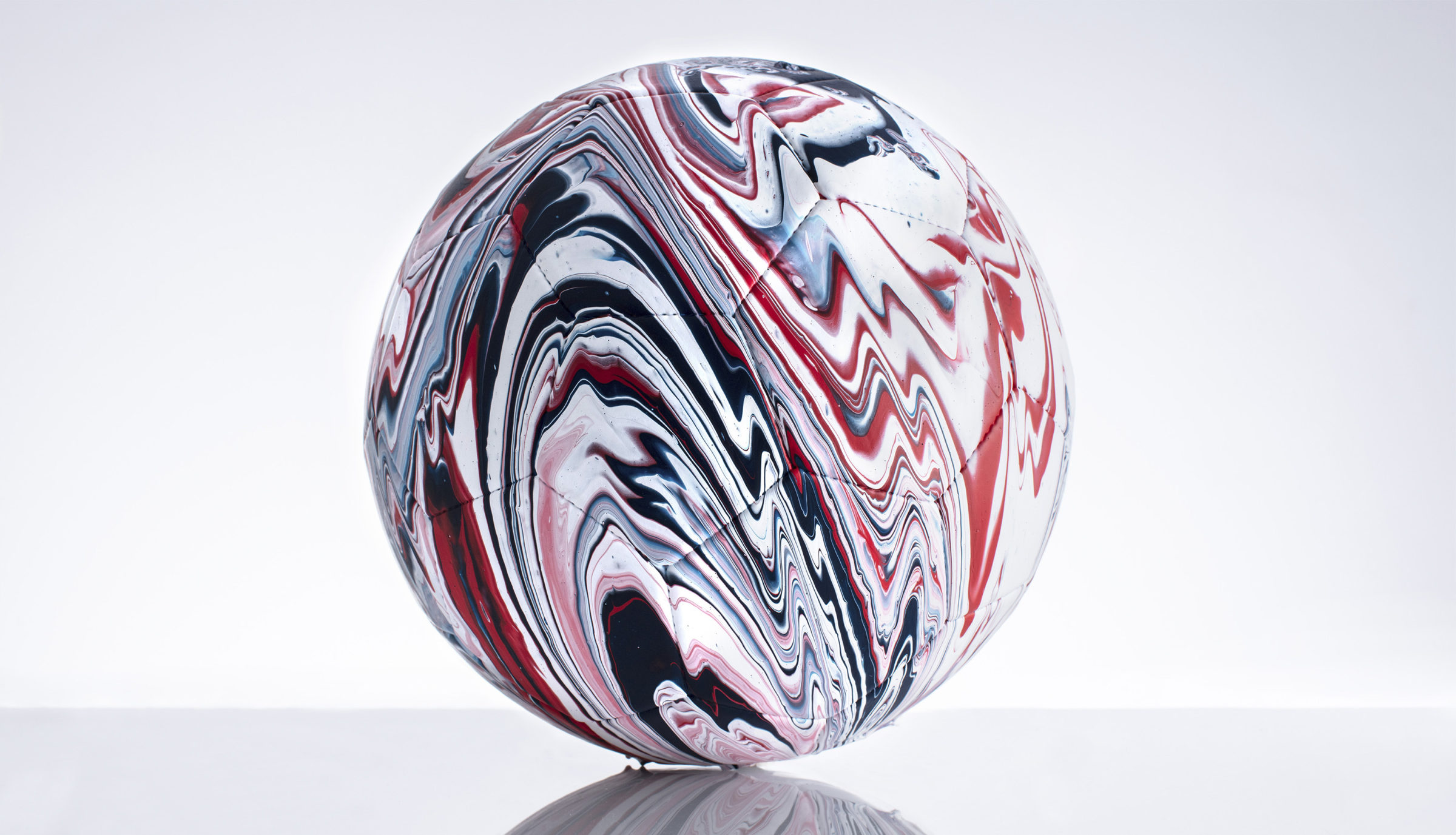 The final pieces of Black's project are not the only thing that he is aware of; his process, from beginning to end, has been documented by Ryan Johnston and a set of hypnotic videos made with Garth Ivan.
The video features some excellent custom typography Black created for the project that aims to "help communicate the unique character of footballs," he says. The typeface is elegant and fluid, using thick and thin strokes that flow effortlessly into each other – mirroring his liquid acrylic fusion patterns wrapped around these balls.