#1. Botanique Plants
Plants can add a huge dose of vitality to your place, but some of them are so bizarre looking that it's hard to imagine they can fit any decor. Here are some of the Botanique's suggestions on custom botanical designs for your home. Botanique is a London-based boutique for planters and terrariums. They specialized in elevating strange plants to the level of artwork.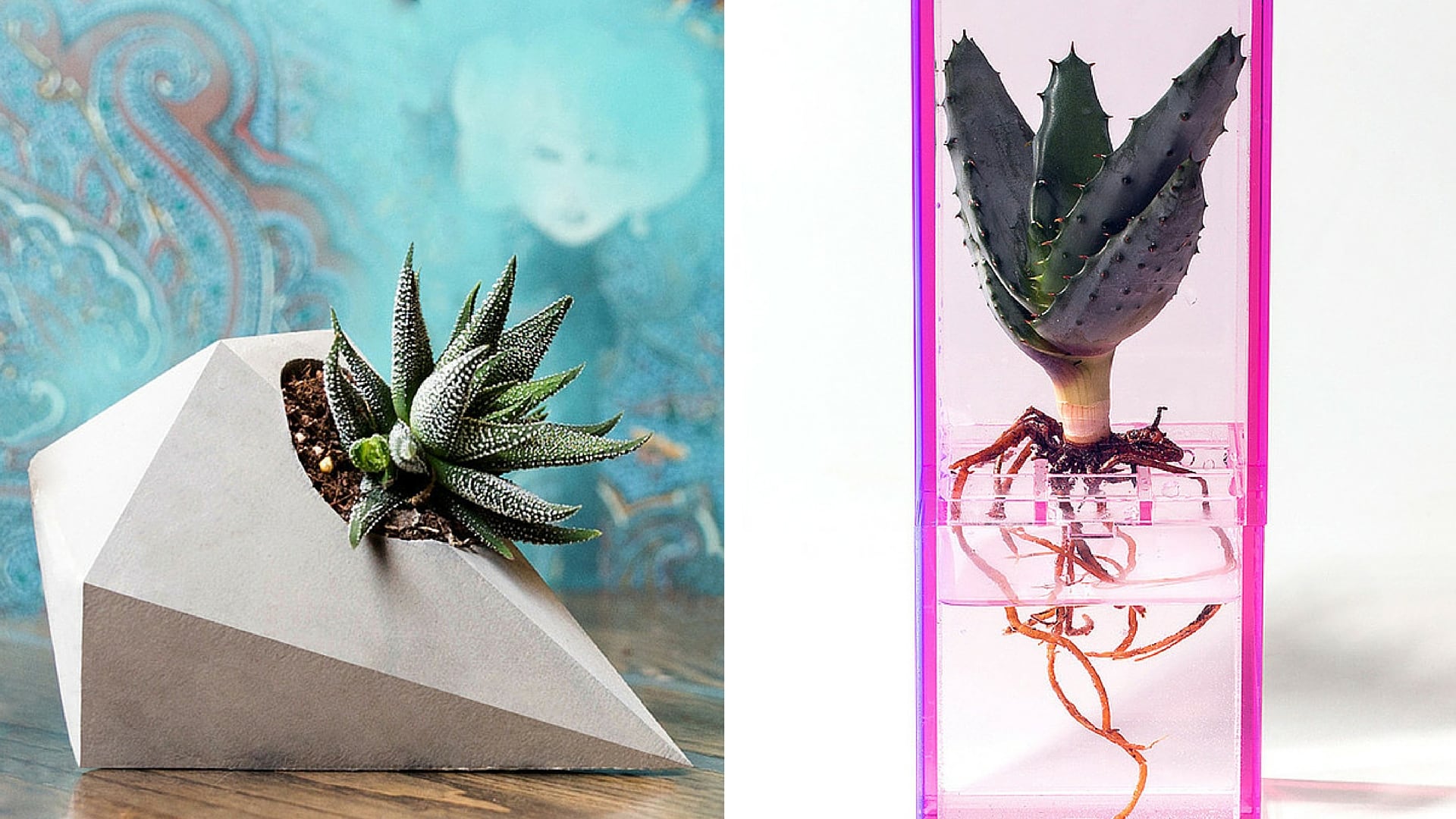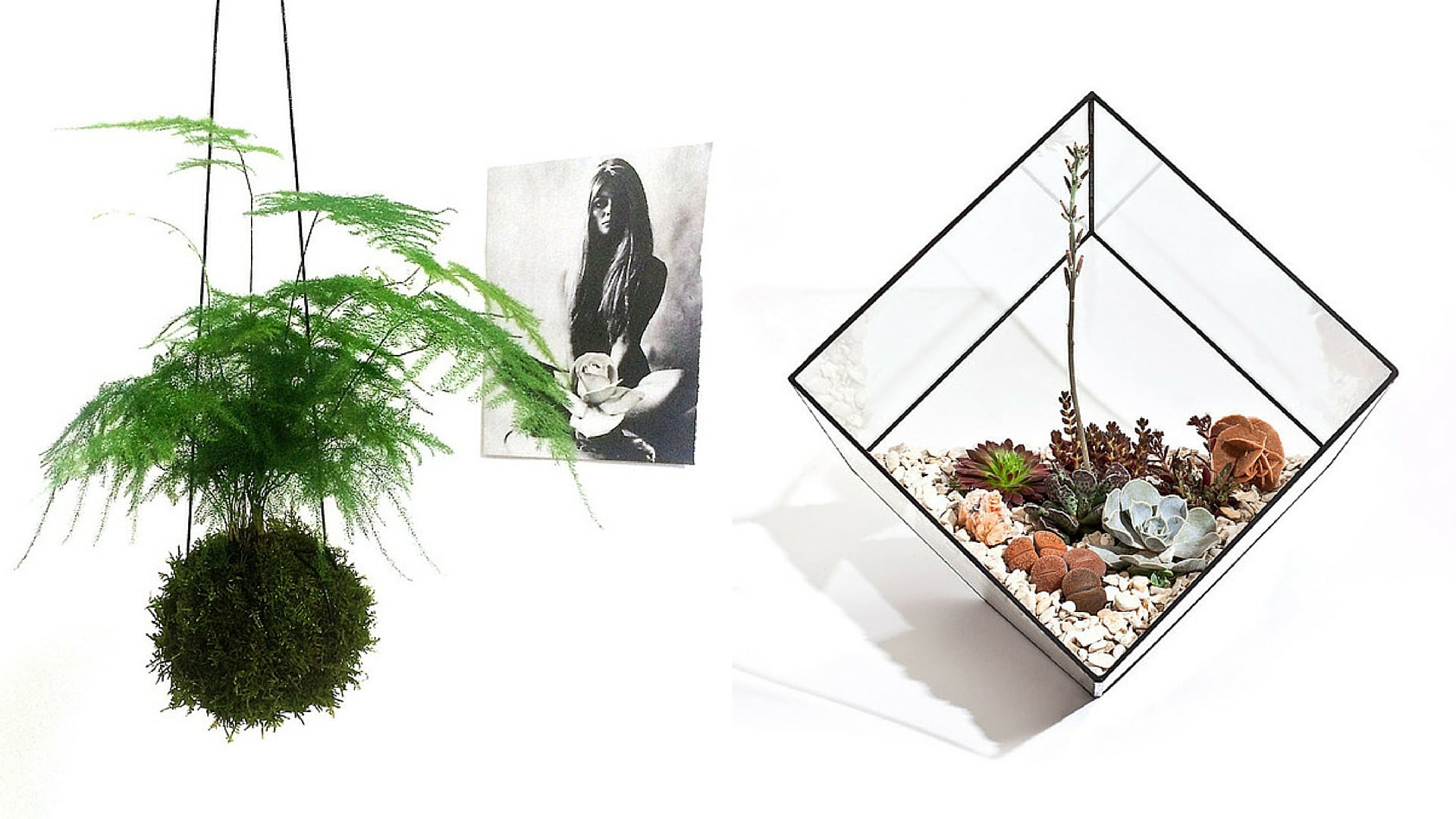 #2. Lush Green Walls
Facing the winter beginning, we always feel a little bit stressed out. So, why not add some fresh tinge of green leaves in the home decoration. Here is jungle-inspired idea for lush Banana Leaf wallpapers. This great botanical expanse is perfect for rooms with less light. You can get these leafy wallpapers, as well as many other floral murals at Anewall Decor.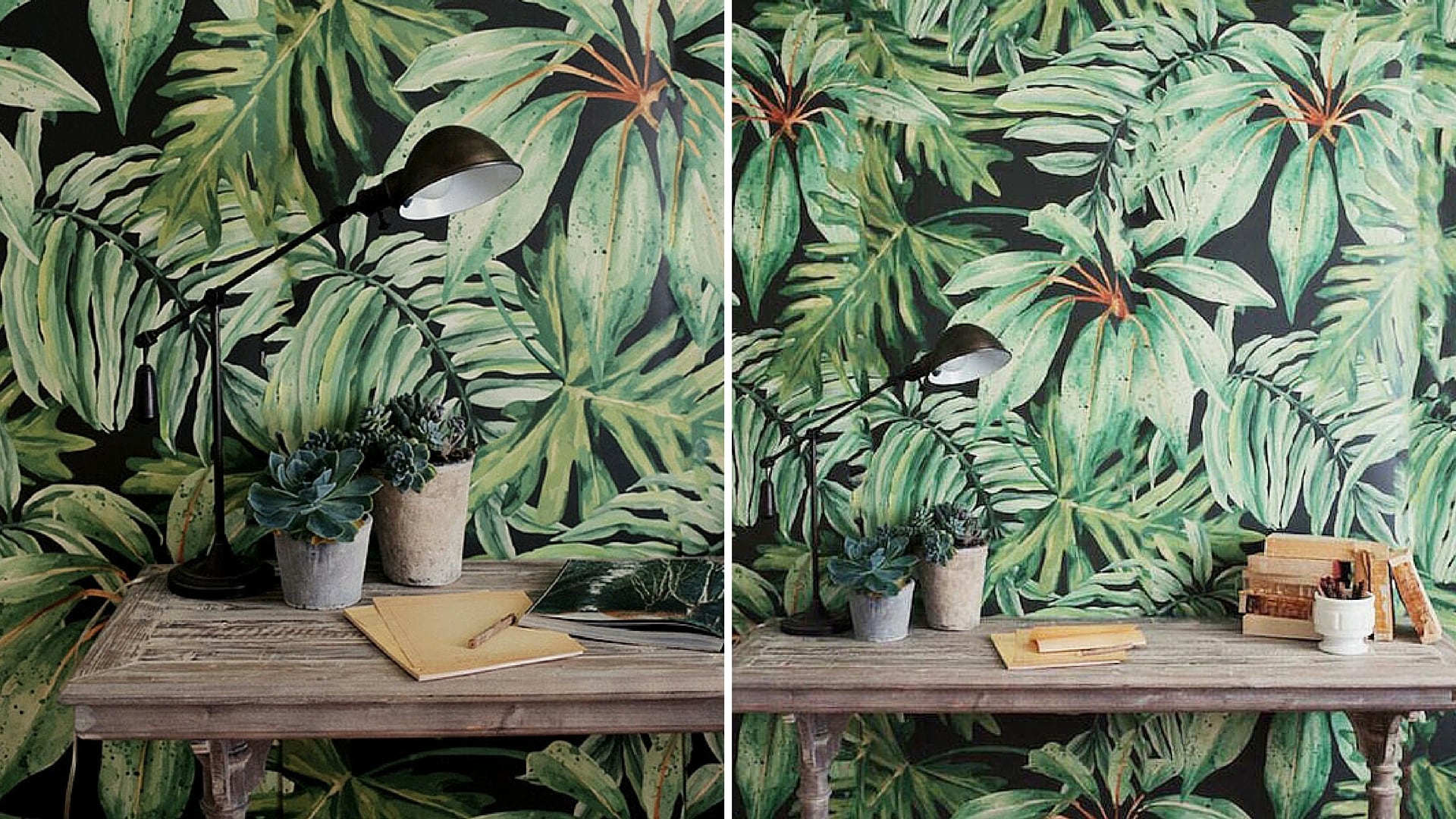 #3. Maud Vantours Paper Decorations
Great precision and excellence of craft shows Maud Vantours – a French designer and artist. Truly phenomenal, she specialized in papercut work, creating multiple layers of delectable, color-rich pattern. She works with luxury brands like Guerlain, Tag Heuer, YSL or Lancôme. She sculpts paper in 3D layers, mixes art and design and creates original graphics for interior decor and fashion scene. Here are some of her paper works for home decoration.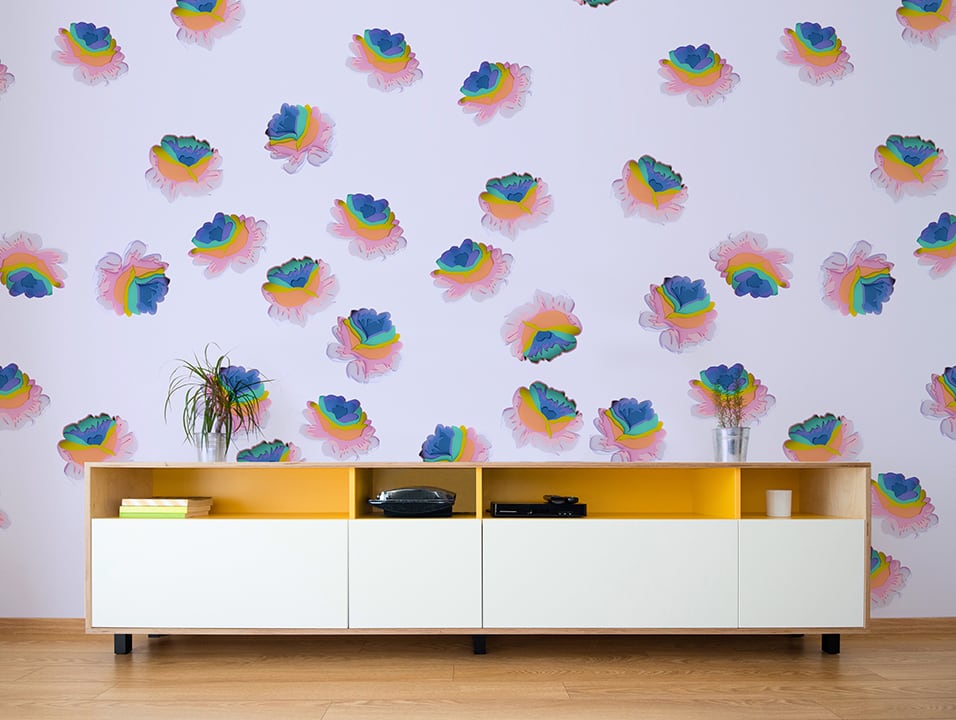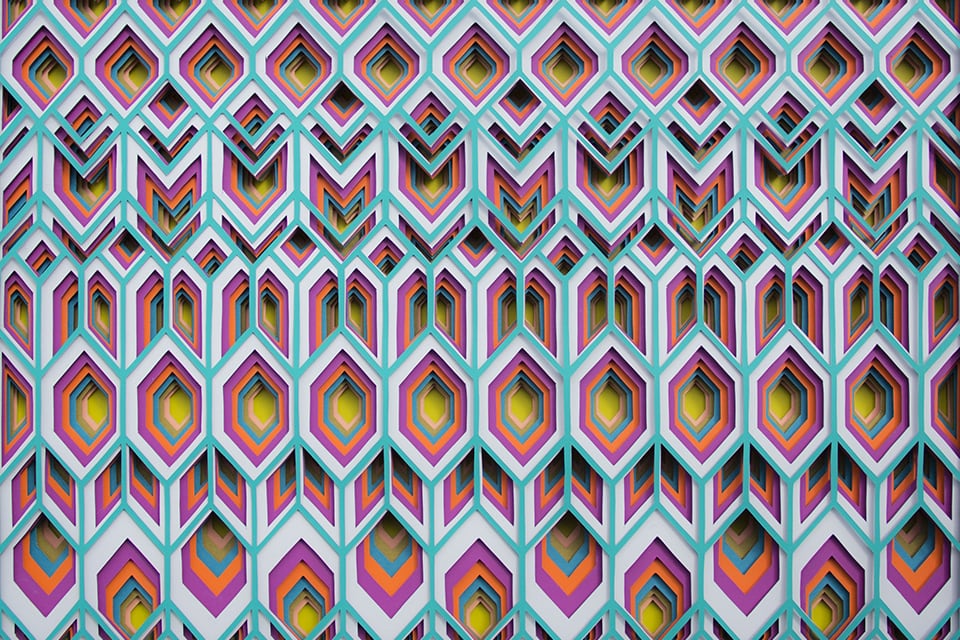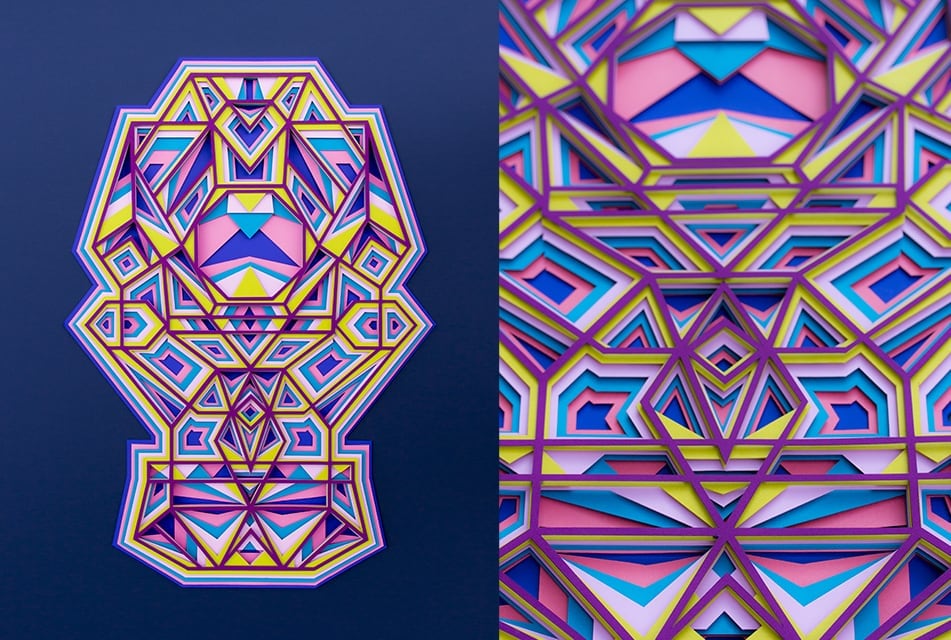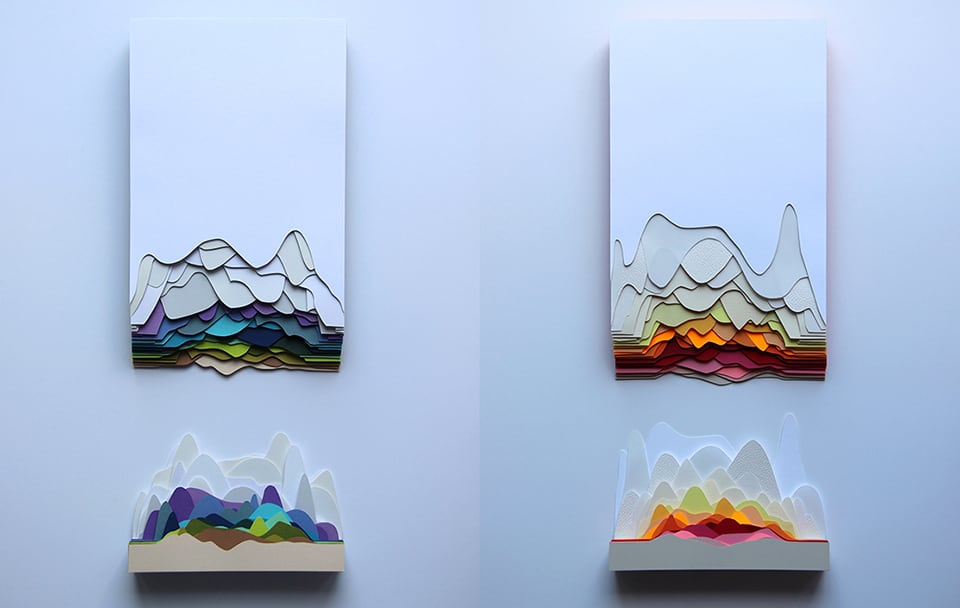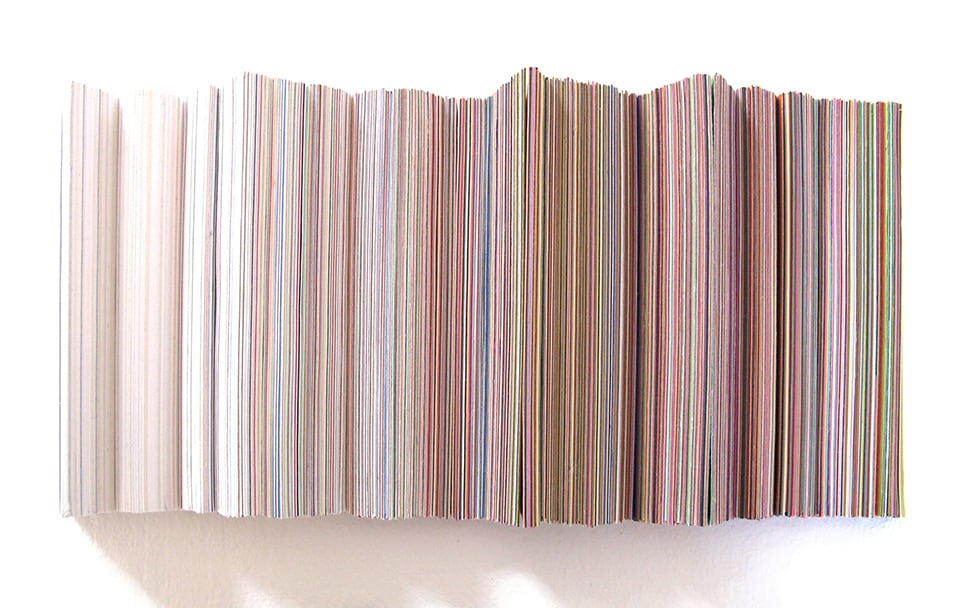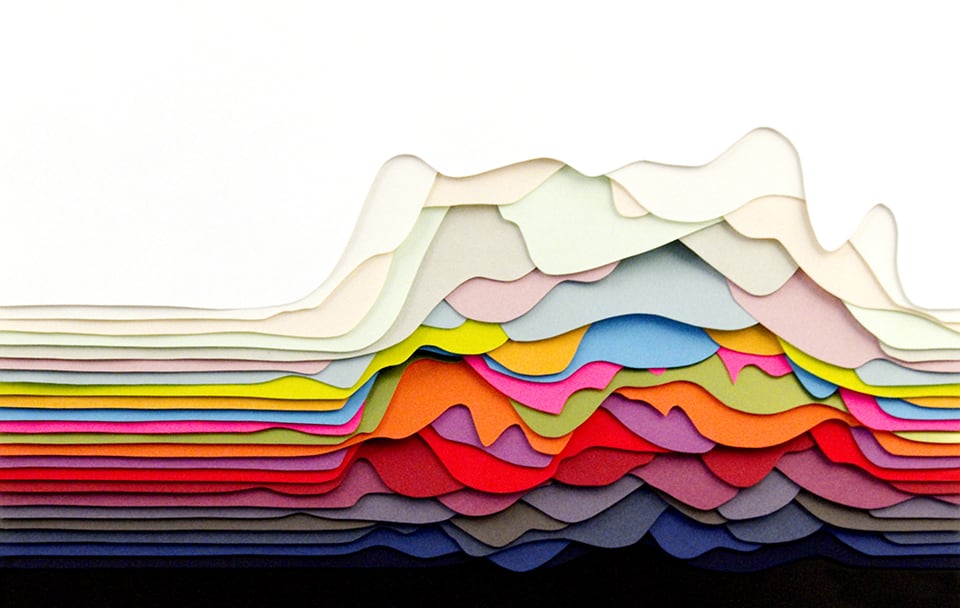 #4. Optical Glass Vessels
The optical illusions are not a traditional choice for home decoration. But here we see the most elegant examples of such. Created by Bilge Nur Saltik, these glass vessels make the illusion of a whole bouquet, when just a single flower is placed inside. The thick glass is crafted and cut by hand, so the optical effect to be completely perfect. The patterns of the glass create an additional illusion of a dreamy fluid effect, making the flowers look as if they are floating underwater.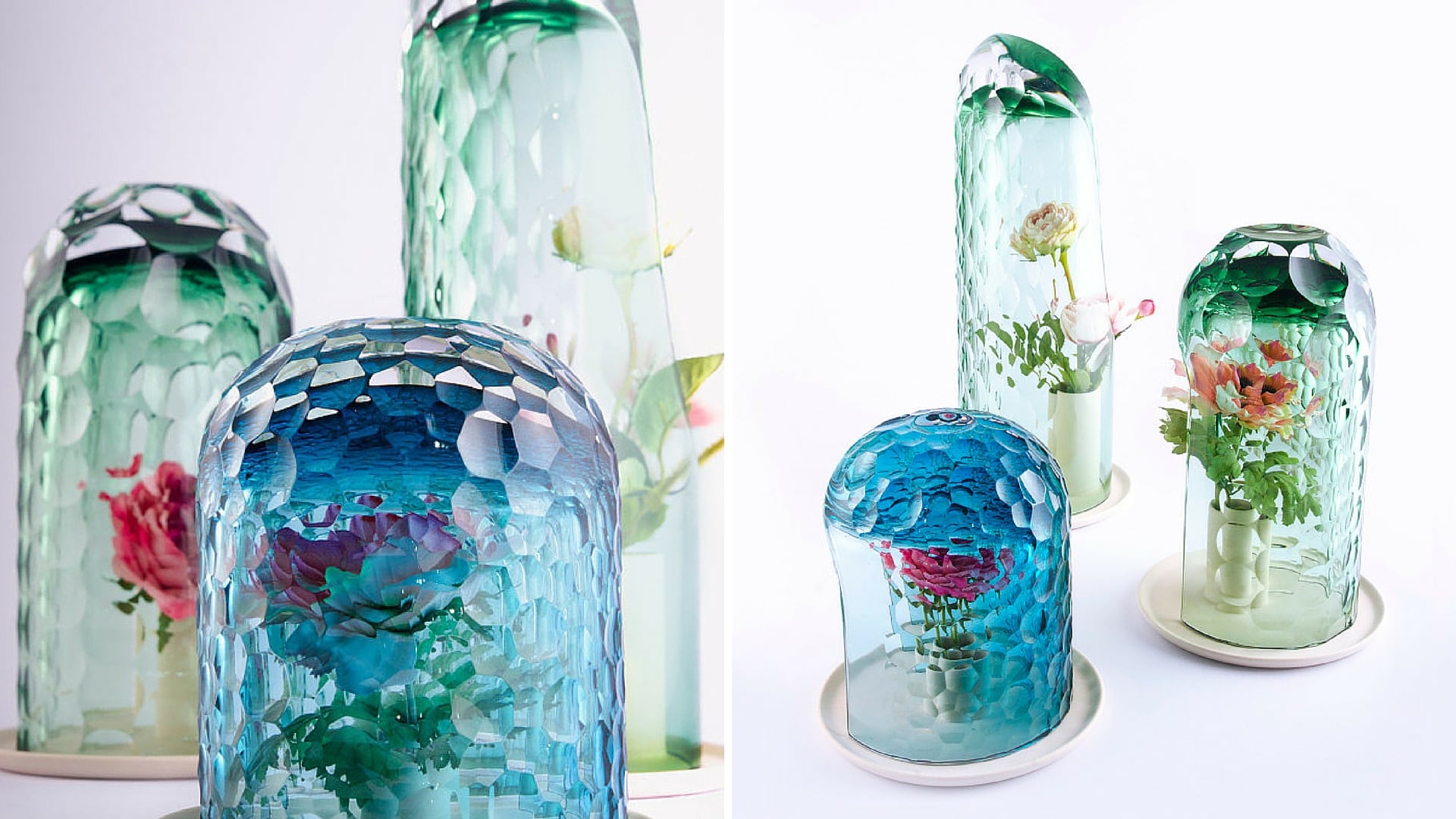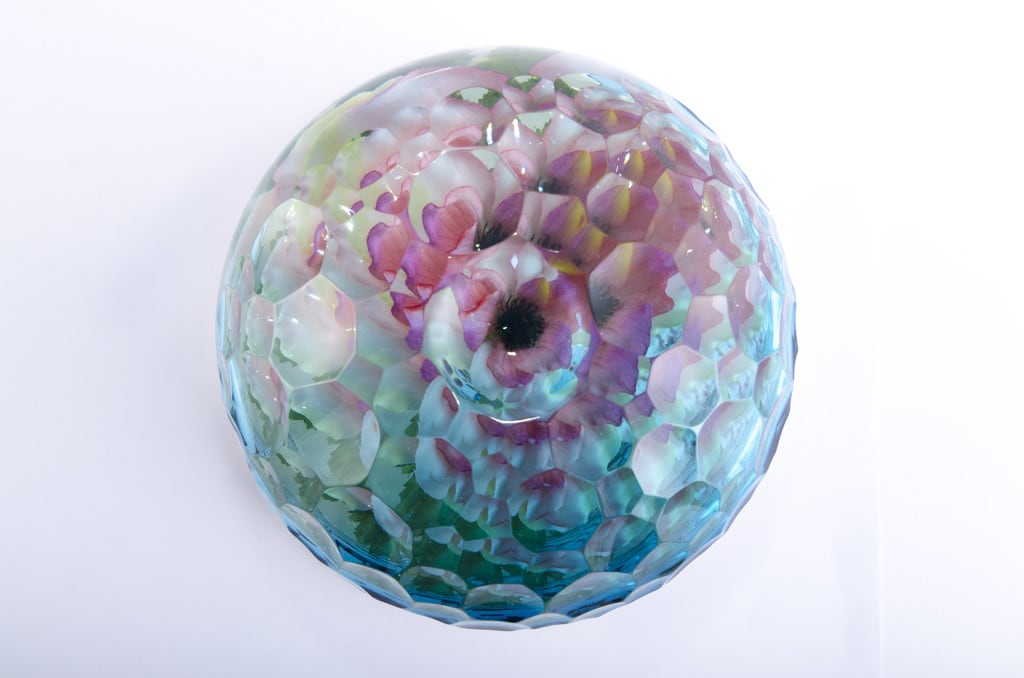 #5. Marmoreal Collection
It seems it's not enough to simply create new furniture collections. Newfangled designers do much more – they invent brand new materials. Such is the case with Dzek – a London based company that has developed a material of creative patterns, inspired by the Bauhaus school's concept of the architectural Gesamtkunstwerk. Dzek use this material to create living spaces exploring surface, objects and furnishings that further illustrate the material's capabilities beyond two dimensions. To create "Marmoreal Design" they worked in a collaboration with the British designer Max Lamb. The "Marmoreal" material consists of four different types of Italian marble, mixed with polyester resin binders in two shades, resulting in a excellent re-purposing of marble cast-offs.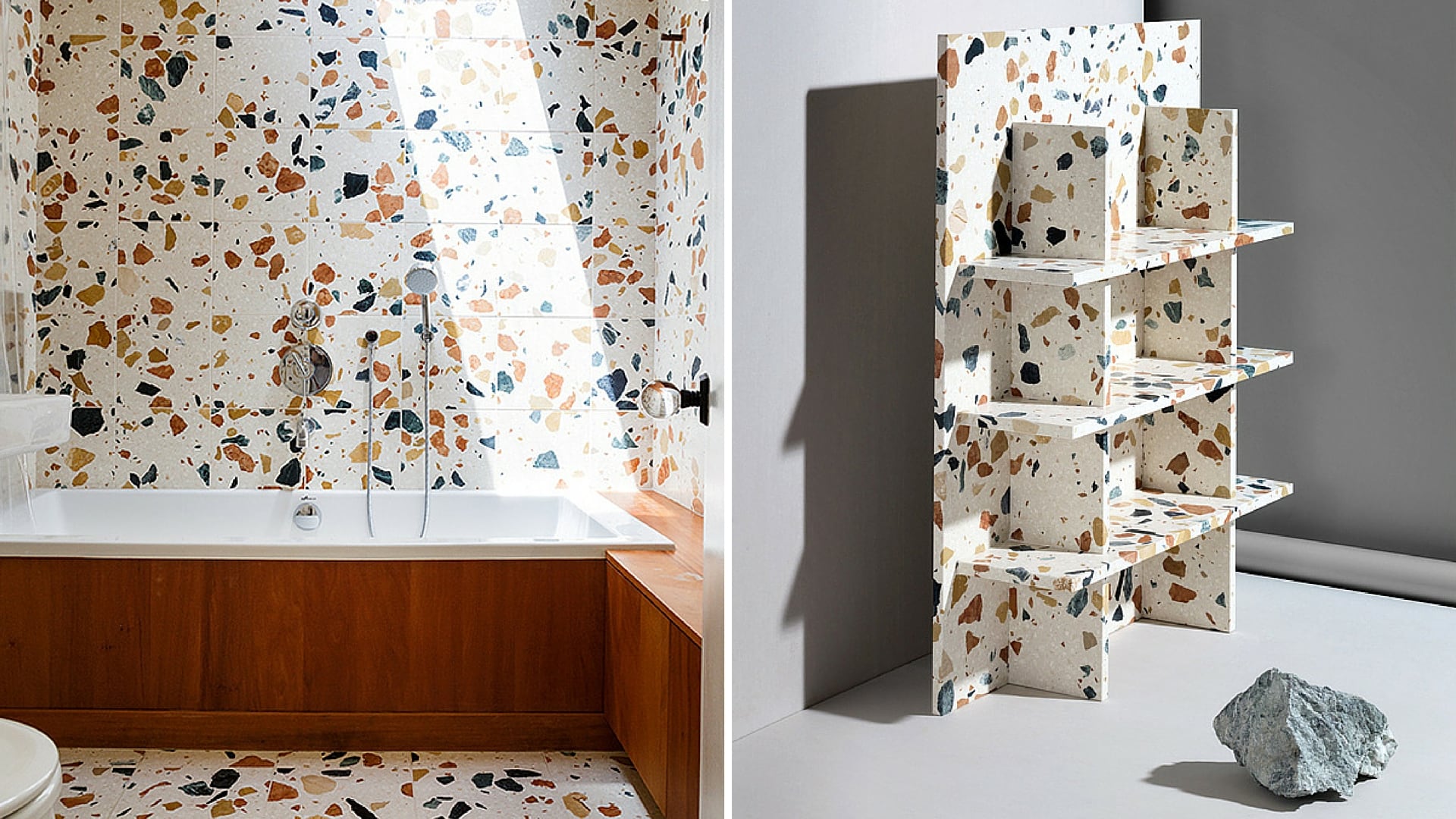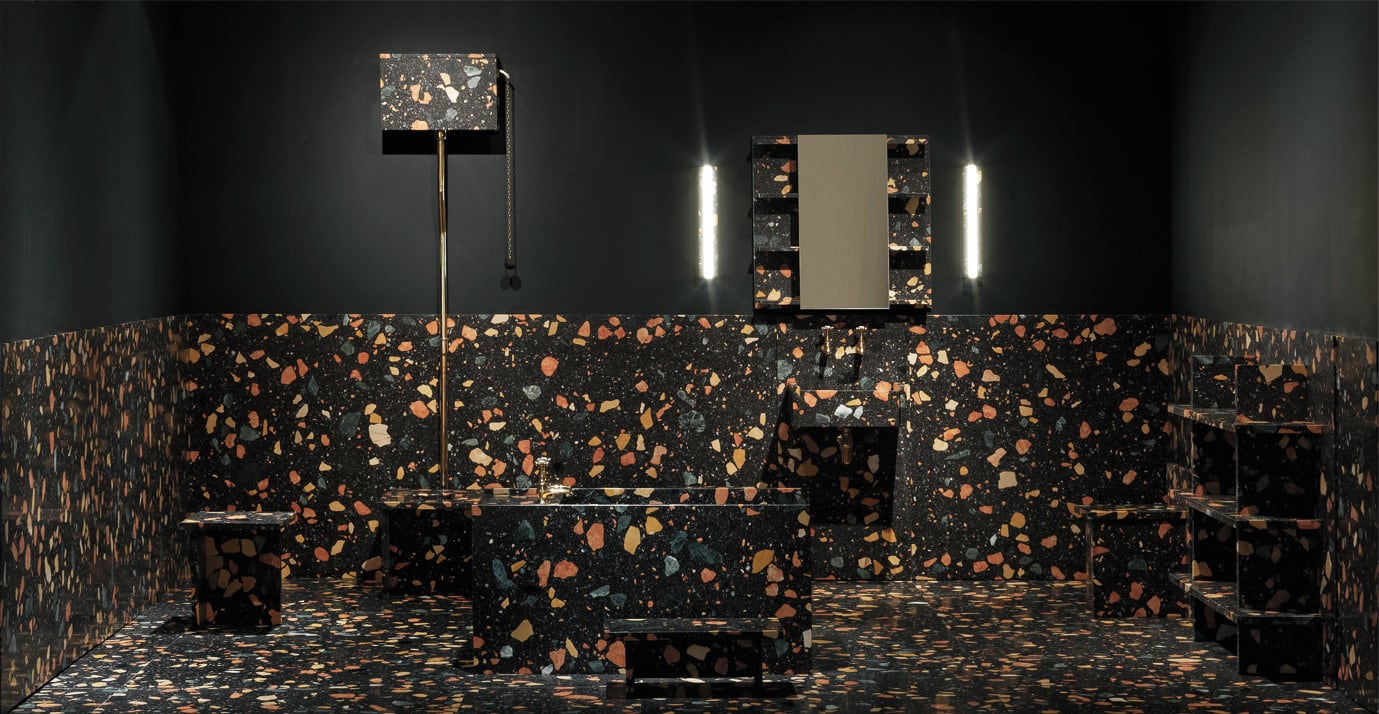 #6. Snedker Studio Marbelous Wood Works
Looking at this incredible marbled wood project, you can definitely see an amazing material transformation, which can make you think of any wood surface as a potential blank canvas! The whole magic happens at the Snedker Studio, where Pernille Snedker Hansen changes the perspective on how surfaces around us can look. She specialises in handcrafted surfaces and commissioned artworks and transforms interiors into immersive artworks. With years of experience she has changed traditional craft of marbling.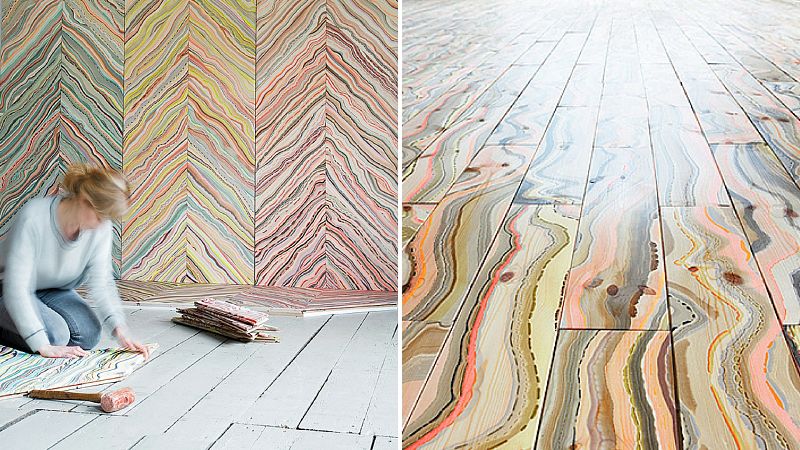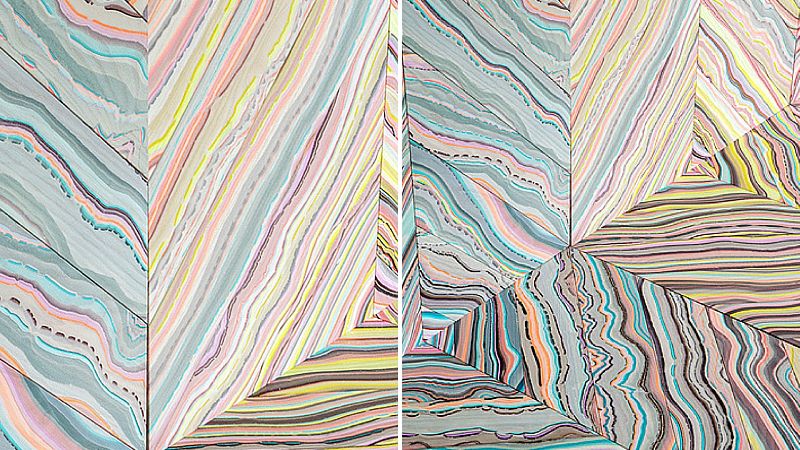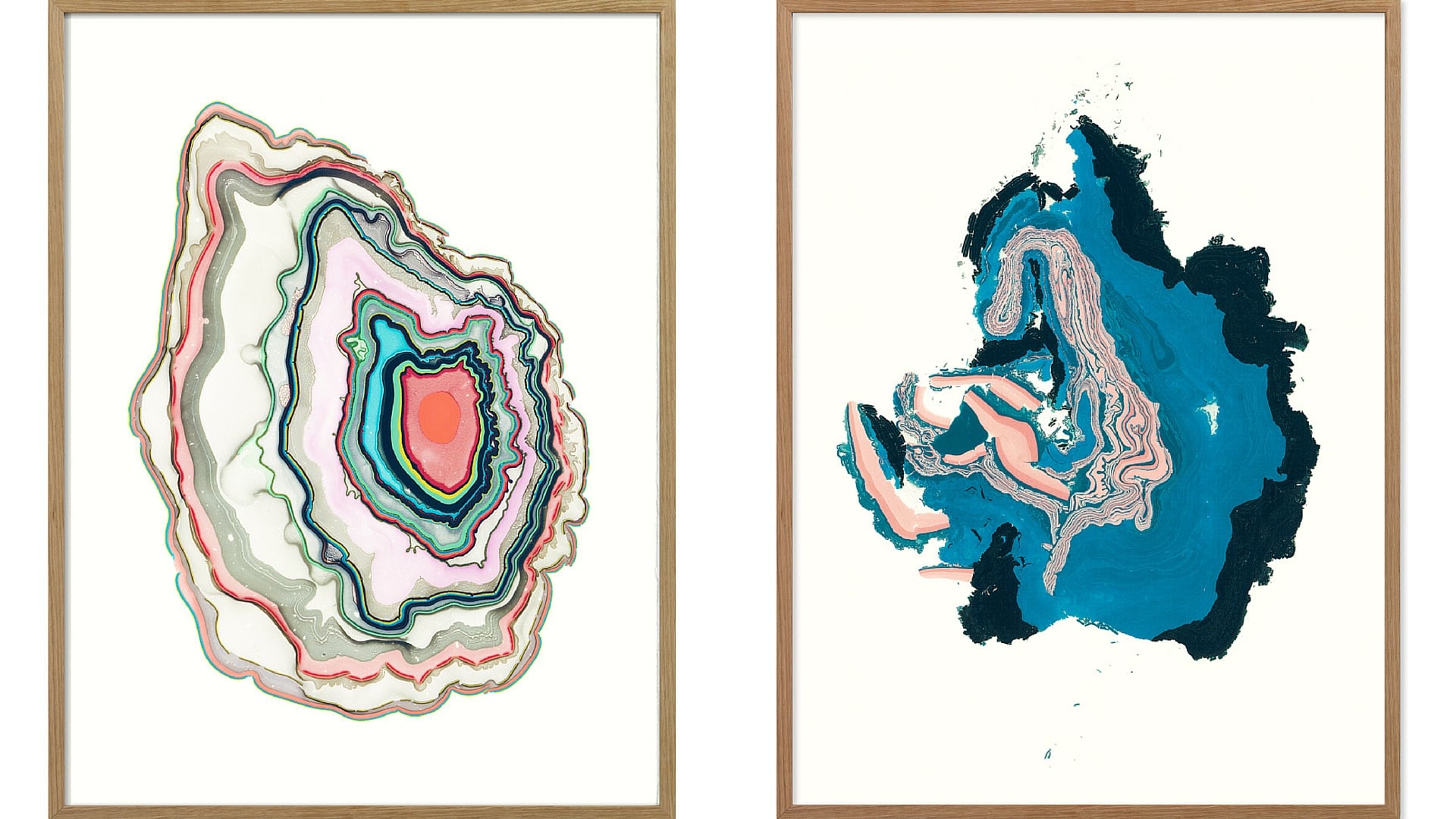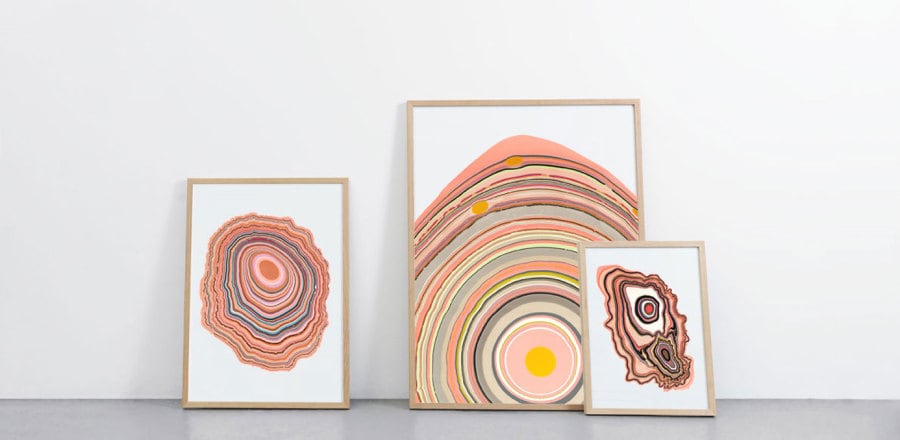 #7. Eskayel Designs
Eskayel is a Brooklyn-based eco-conscious company that uses only natural linens, organic cottons, water-based inks, and recycled materials for its designs. Founded by Shanan Campanaro, the studio offers a wide range of wall-coverings, fabric, carpets, accessories, and furnishings, all inspired by nature and travel, and the ocean and colors of the sunset. If you are a person with a strong commitment to the environment, these design ideas can perfectly suit your lifestyle.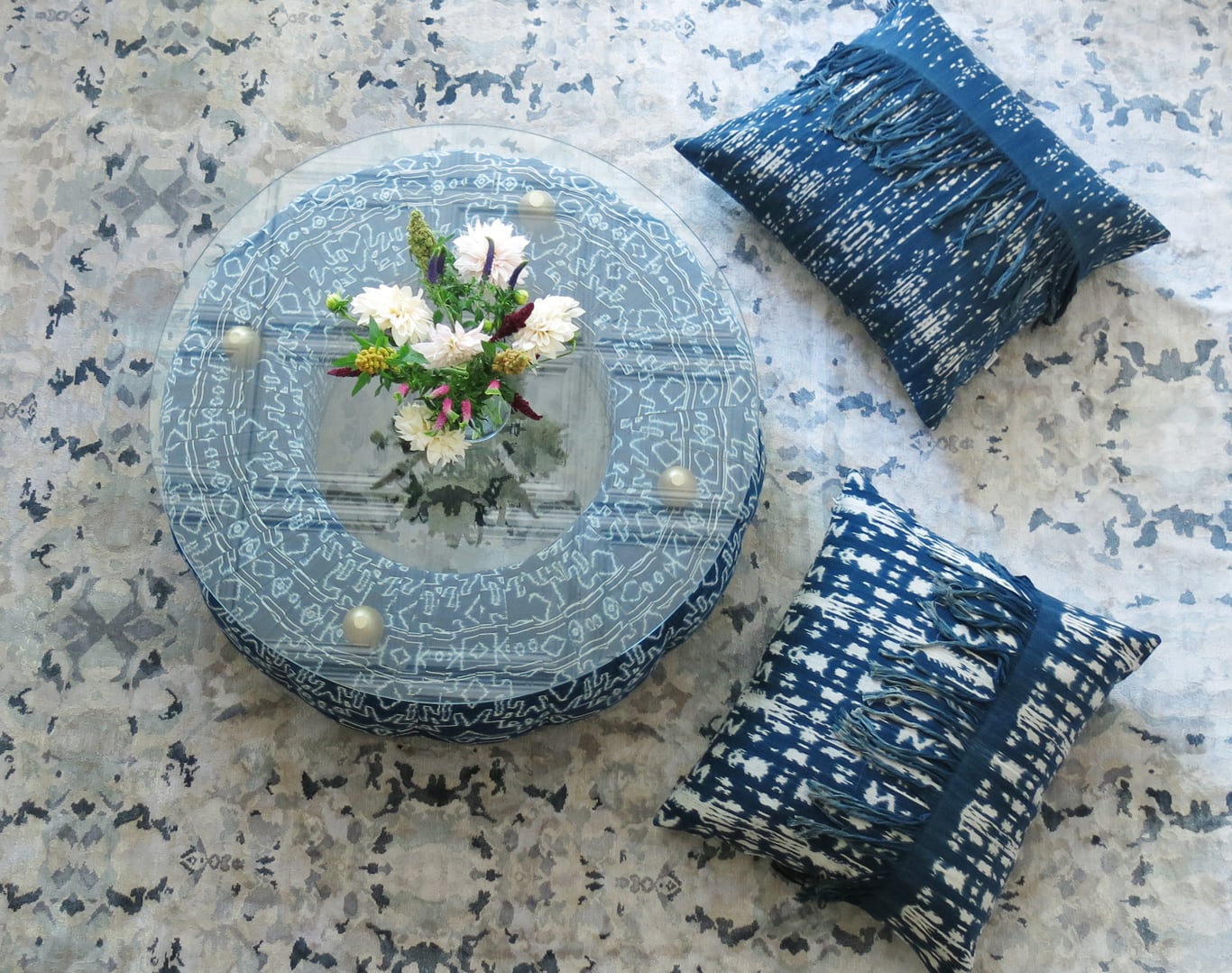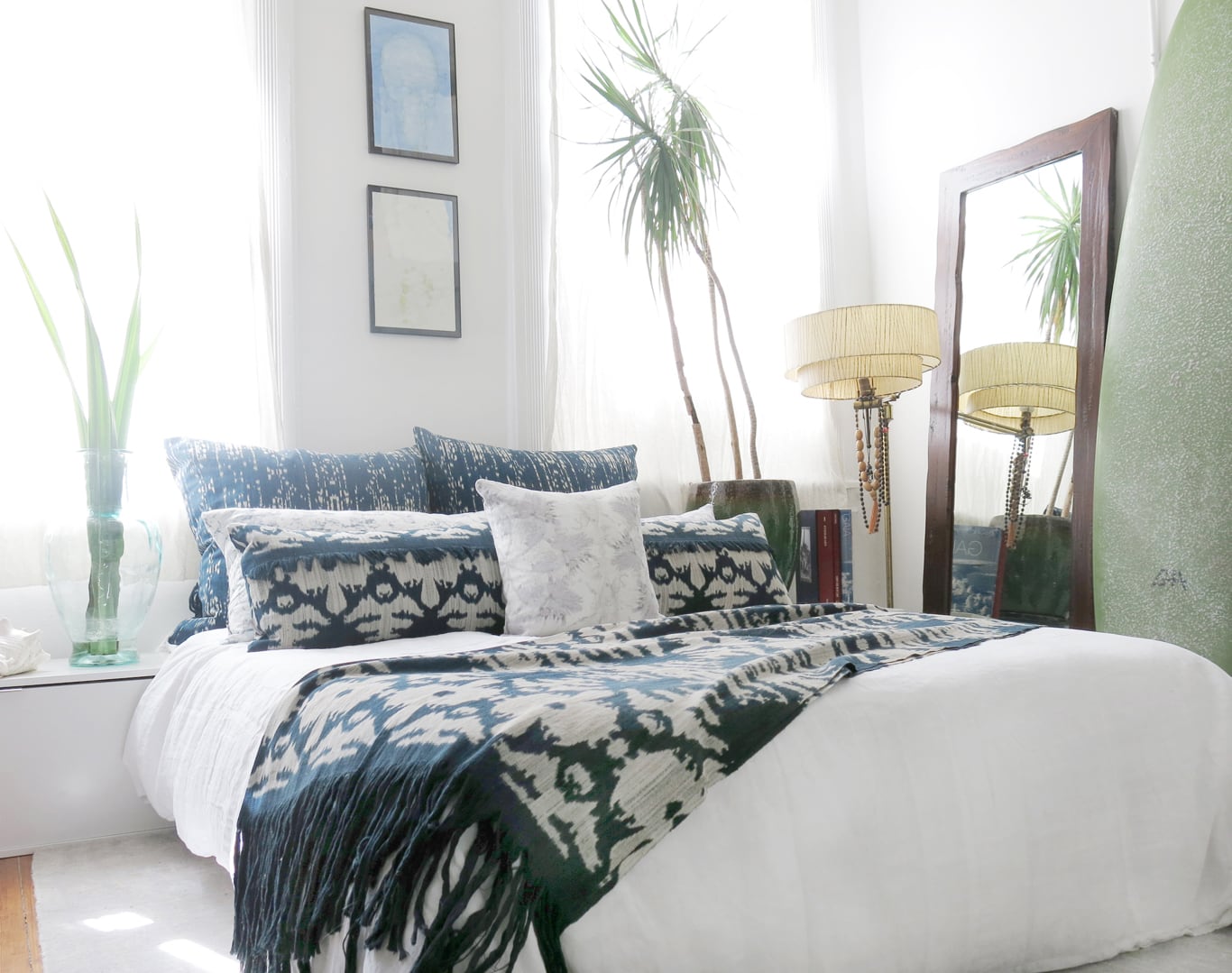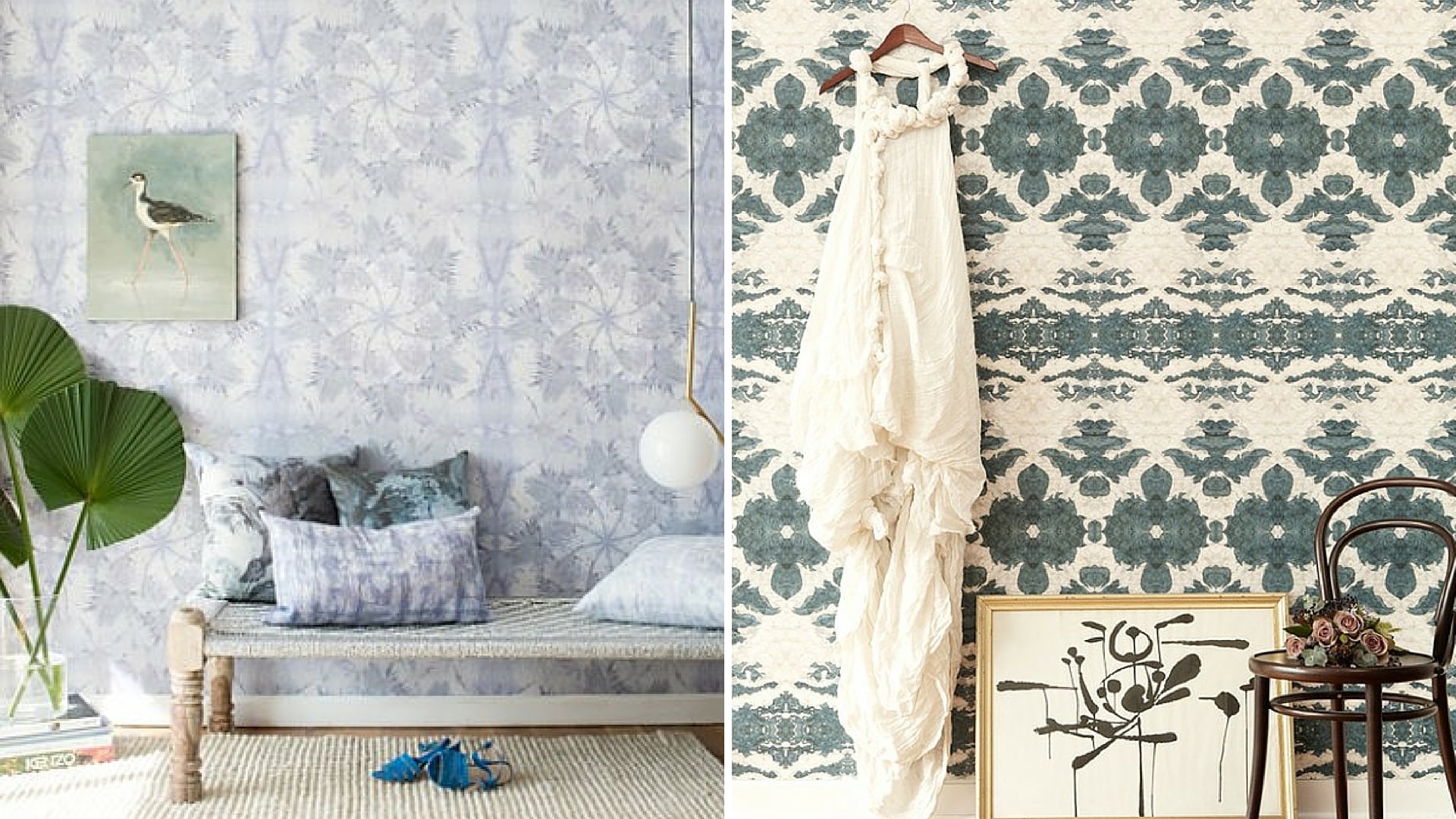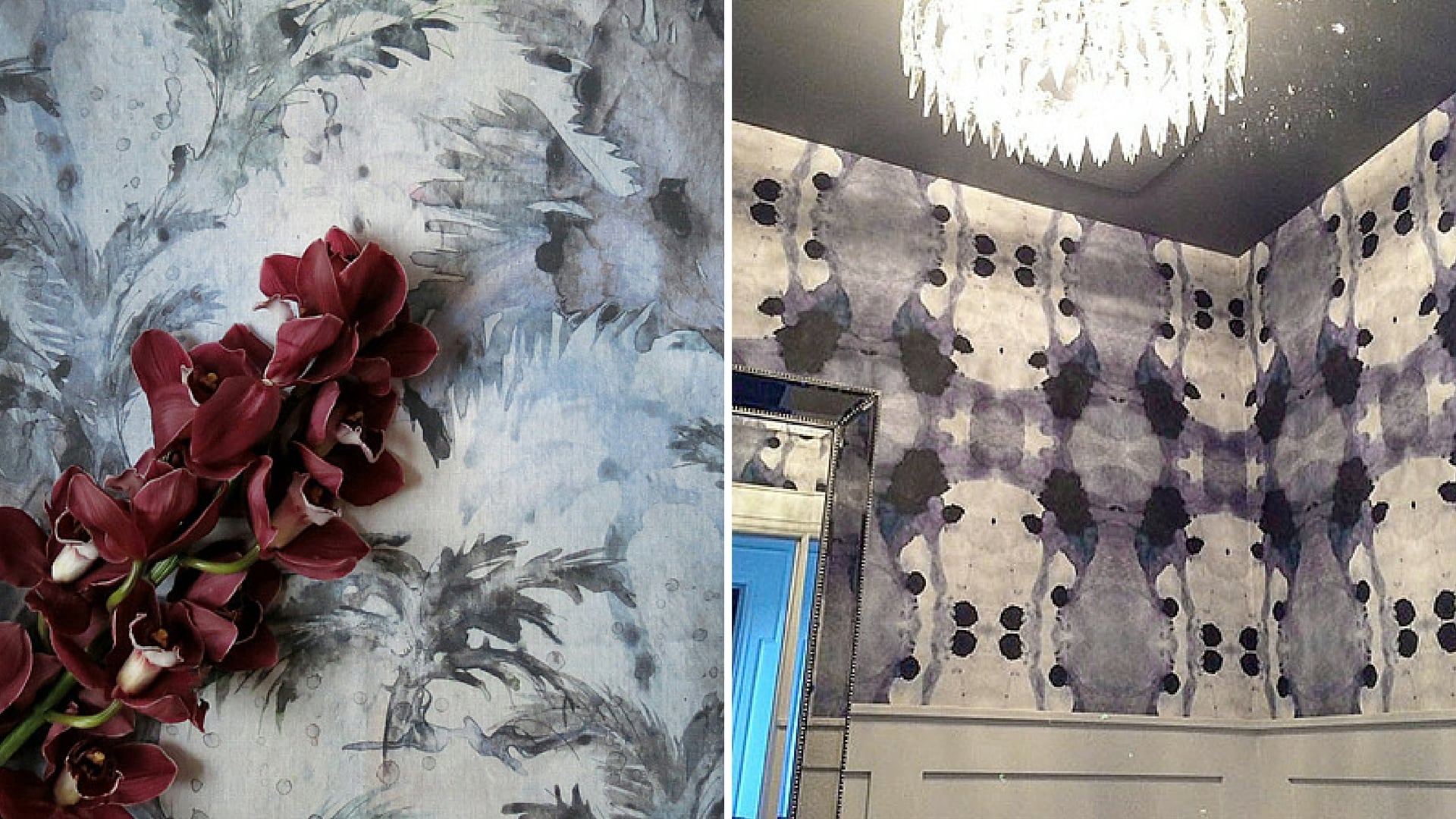 Brought to You by: Handy Man London