Short curly hairstyles are so much fun and can add life to your wavy locks. Curls can seem like a burden at times, but they are really a blessing if you have the right look.
Do you have wild, naturally curly hair? Do you find it harder to tame your tresses the longer your hair gets? Have your curly locks become completely unmanageable? How about a new shorter haircut to take remove some of the dead weight from your curly tresses? The longer your hair, the duller your curls, right? Simply cutting your hair can add new life to your curly hair!
As well, how you care for your curls has a lot to do with how they look. Here are some tips from expert stylists to help keep your curls happy and healthy.
12 Helpful Tips for Girls With Curls
Don't wash your hair every day. Once or twice a week should do it. You can use dry shampoo and leave-in conditioners on the days you don't wash your hair.
Wash your hair with lukewarm or even cold water to prevent breakage.
Sleep on silk or satin sheets.

Trim your ends every six to eight weeks to avoid dead ends which can cause your curls to lose their luster.

Pull your hair back in a loose braid or ponytail tied with a scarf or ribbon at night.

Comb your curly locks from the bottom up to keep your curls from frizzing. This also helps to gently remove tangles.

Use products that are specifically designed for curly hair and are free of sulfates.

Let your hair air dry as much as possible.

If you have to blow dry your hair, use a diffuser and blow dry your hair upside down.

Wrap your hair in a shirt instead of a towel to prevent breakage and frizz.

Never brush your hair. Use a wide tooth comb or your fingers.

Keep your hair hydrated with leave in conditioners. Remember to treat the ends.
So are you ready to check out some sassy new short curly hairstyles? We have chosen 5 of our favorite short styles for girls with curls. Notice that a lot of these looks have some bold color options. Highlights, lowlights and balayage hues can add so much depth and dimension to your curly tresses. You can simply add some subtle tones to your natural color or play it up a bit with a vibrant and daring new shade. The choice is yours and the possibilities are endless!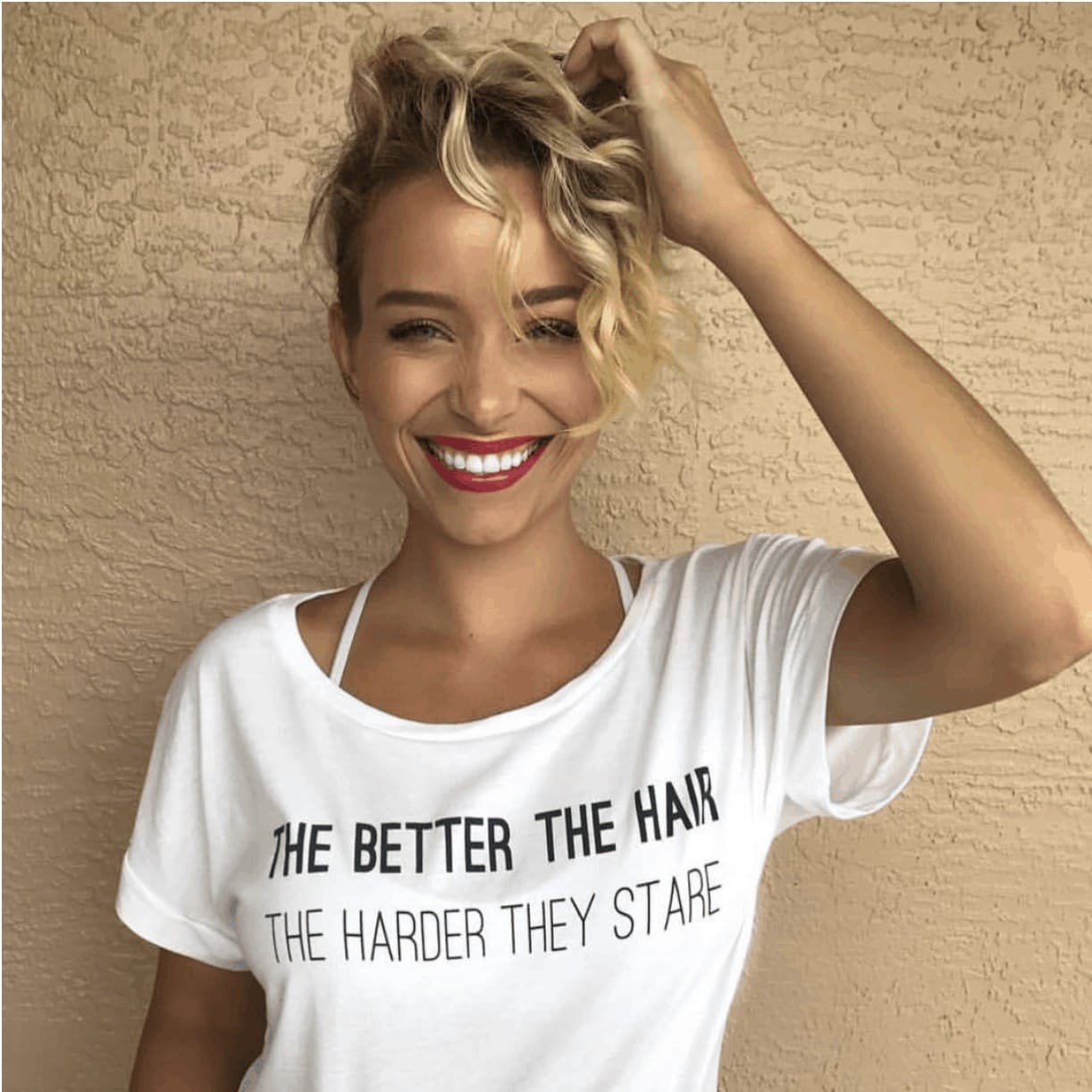 Blonde Balayage Undercut Curly Pixie
Undercuts are becoming quite the thing these days, and they look stunning on curly hair. They are a great way to add volume to any texture of hair and are also an edgy look if you want to try something new. This undercut is short on the sides and back and full on the top. Style your curls playfully to one side and let some fall carelessly over your face for a fun and flirty vibe. To make this style pop, mix in some pretty shades of blonde.
Fiery Red Voluminous Curly Bob
Are your curls wild and out of control? How about this short layered bob with long side bangs to help tame those wild tresses? Ask your stylist for varying layers thought to help remove some weight, thus freeing up your curls to retain their natural bounce and lustre?
And don't you just love this fiery shade of red? It adds a ton of sass to this voluminous bob. And it's so easy to style. Simply apply a good volumizing mousse to your hair, tousle your curls and go! What could be easier?? And the finished look is so cute that you'll turn heads wherever you go with your head full of volumus red ringlets?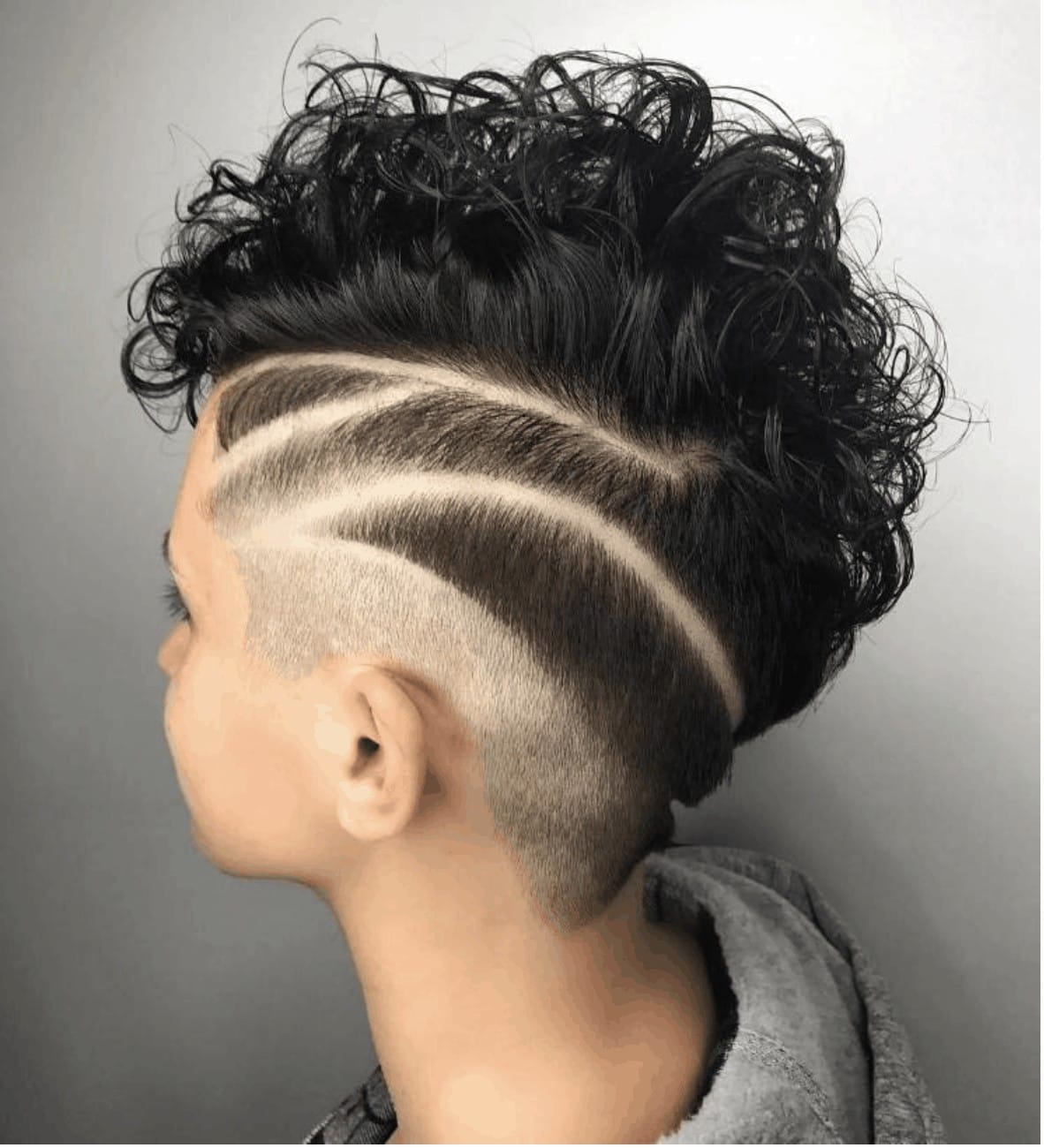 Curly Faux Hawk with Shaved Sides
If you aren't afraid to go super short and have an edgy side, this shaved faux hawk is out of this world! The shaved sides can be designed to any style you choose and the curly faux hawk adds both height and depth to your curls. So if you want a look that's both cutting edge and super cute, ask your stylist for a shaved undercut faux hawk and show off your daring side!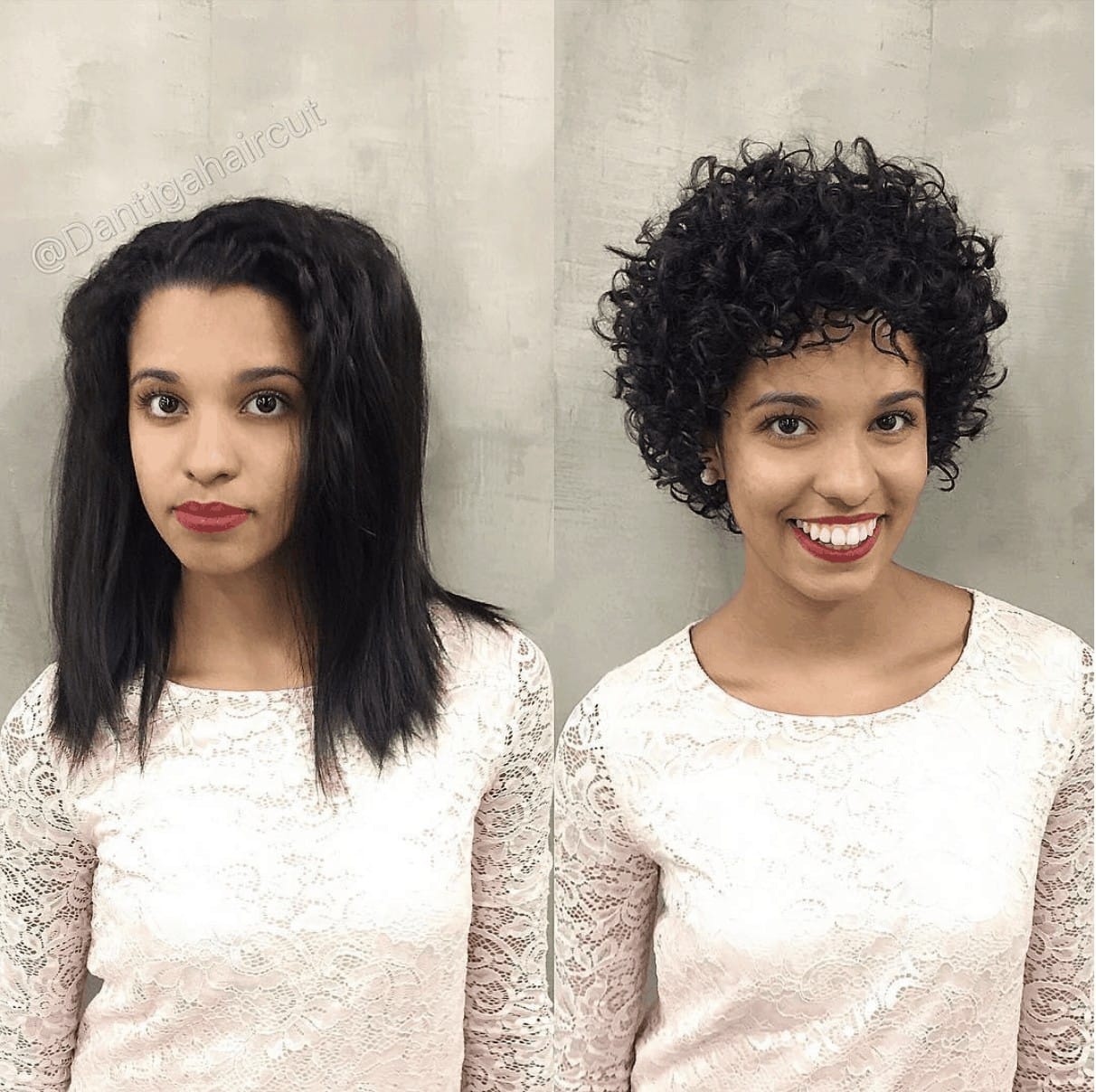 Short Curly Bob For Natural Hair
Girls with natural hair can attest to the fact that the longer their curls grow out, the more lackluster they become. As you can see by this "before and after" shot, a simple short bob can really bring your natural locks to life!
Wavy Red Tresses with Blunt Fringe
Do you want a look that's both sexy and carefree? How about this shoulder grazing bob with wild layers throughout? The choppy layers will add a ton of depth your curls as well as volume!
This cute style has a bit of any 80s flair with the blunt short bangs and teased out sides and top! All you have to do to style is blow dry your hair upside down with a diffuser and tease it out to look wild and wavy!
And we think this deep shade of dark auburn is just stunning, don't you?
Are you blown away by these sassy short curly hairstyles? Think you got enough spunk to pull one of them off? Call your stylist today and get ready to rock those curly locks!