Have you discovered our ClanAran range yet? Our ClanAran product range offers very special gifts for Christmas, linking each traditional Irish family name with a unique Aran pattern, to create gifts that can be kept and cherished forever. Choose from a hand-knit sweater, crafted with the traditional báinín wool, a carefully crafted clan scarf, specially knit clan throw, hand-crafted clan history display or clan knitting kit.
All of these items make great family gifts, and are symbolic mementos that will be cherished by future generations of your family. You can browse the beautiful ranges in our stores, or view our full catalogue and order online, selecting from our stunning ClanAran products. Read on to find out more information about each of these unique items, which perfectly unite contemporary style with the heritage of the Emerald Isle.
Connect With Your Irish Heritage
Our ClanAran range is designed to identify with what it means to be Irish, and the concept is rooted deep in ancient Irish mythology. Old Irish legends are woven through our soil and the seas surrounding our beautiful country, and the story goes that each Irish Clan traditionally wove their own unique pattern. In days gone by, the stitches of each pattern were thought to be used to identify the bodies of the fisherman who died at sea.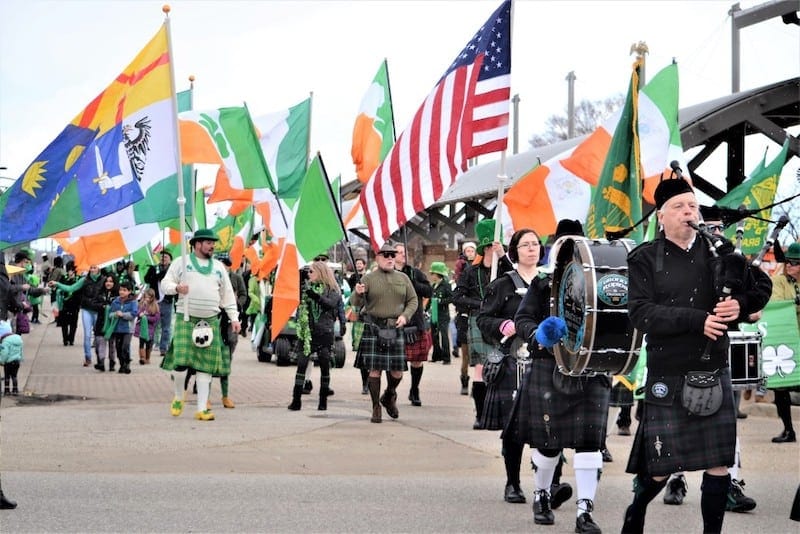 Aran sweaters were the perfect choice for the hardworking Irish fishermen and farmers who were out at work in all weathers, with the natural Aran wool offering protection against the elements as well as keeping the wearers warm. The knitting patterns used to create these special sweaters were passed down through generations, and we have created our ClanAran range to honour this authentic part of our heritage.
What's In A Name?
Did you know that surnames were first used in the tenth century? Ireland was one of the first European countries to begin using hereditary, fixed surnames, and by the eleventh century, families were using surnames that are still common today. Surnames were closely connected to identity, and we now know, for example, that O'Connors were warriors, Healys were artists and scientists, and Smith was the surname given, of course, to blacksmiths.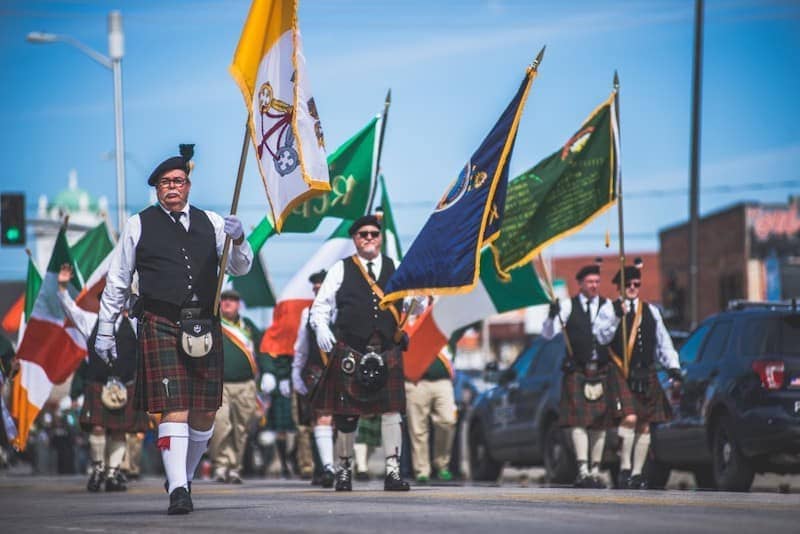 The link between names and identity has continued throughout many hundreds of years, and our popular Irish surnames are integral to Irish identity, wherever they are found in the world. ClanAran is a celebration of the family name and its origins, and it builds connections with the past, reminding us of the traditional weavers who created these ancient family patterns that are so evocative of generations past.
Your surname is a thread that connects you to your own history, and the ancestry that you carry in your bones. Wherever your family has ended up, exploring your roots is possible today through the use of family tree research and organisations, and the ClanAran range is designed to help to complete the jigsaw puzzle of the heritage that has come before you.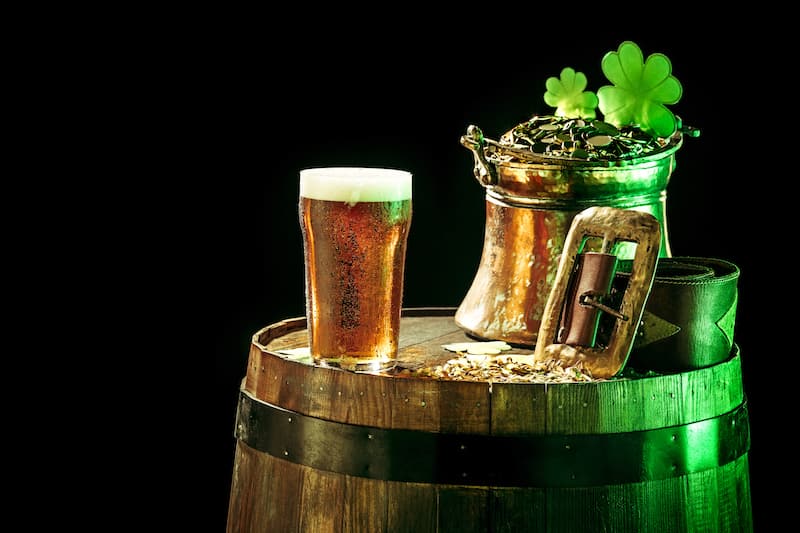 5 Classic ClanAran Gift Ideas
What is the perfect ClanAran gift for each family member on your list? Read on to find out more about the different options available in our ClanAran range: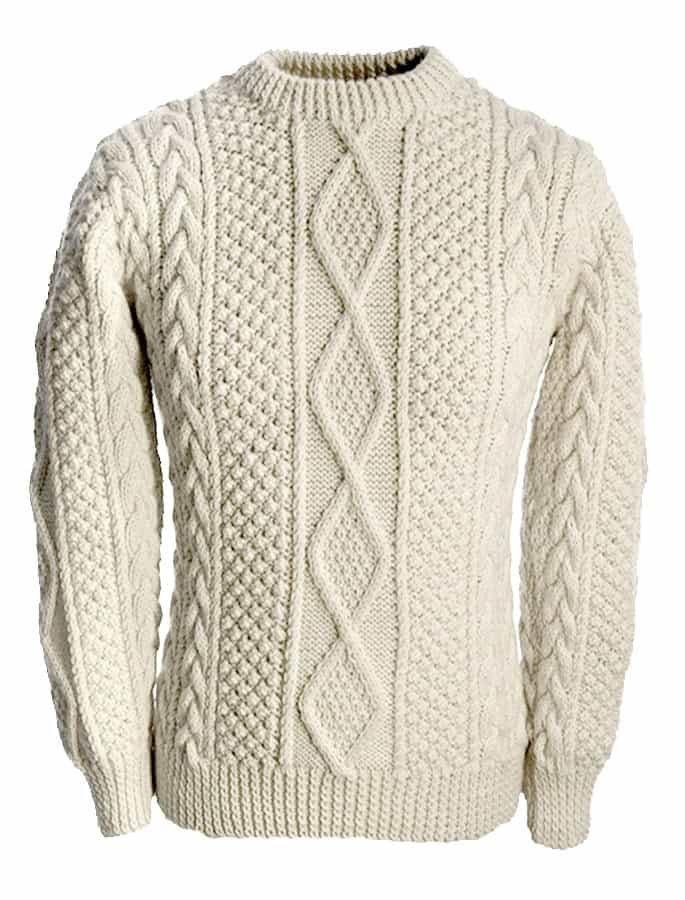 Clan Aran Sweaters. A ClanAran sweater is the perfect gift for anyone who has Irish heritage to treasure, ClanAran sweaters are hand crafted in the traditional Irish style, from 100% pure Irish wool, which is water repellent and breathable, and come complete with a clan history and crest. Our range of ClanAran Sweaters includes more than two hundred unique designs, each incorporating classic stitches into the individual pattern. For example, the Ahern Clan Sweater is designed to reflect the roots of the name, which was Anglicised from the Gaelic Ó hEachtighearna, meaning 'Lord of horses'. This clan was a part of the Dál gCais tribal grouping, originating from the south east of Ireland and moving to counties Cork, Limerick and Waterford. Ahern is, today, one of the 100 most common surnames in Ireland, and we have created the hand-knit Ahern sweater, with its beautiful three-column pattern, featuring moss stitch and interlocking cables to symbolise nature and good luck.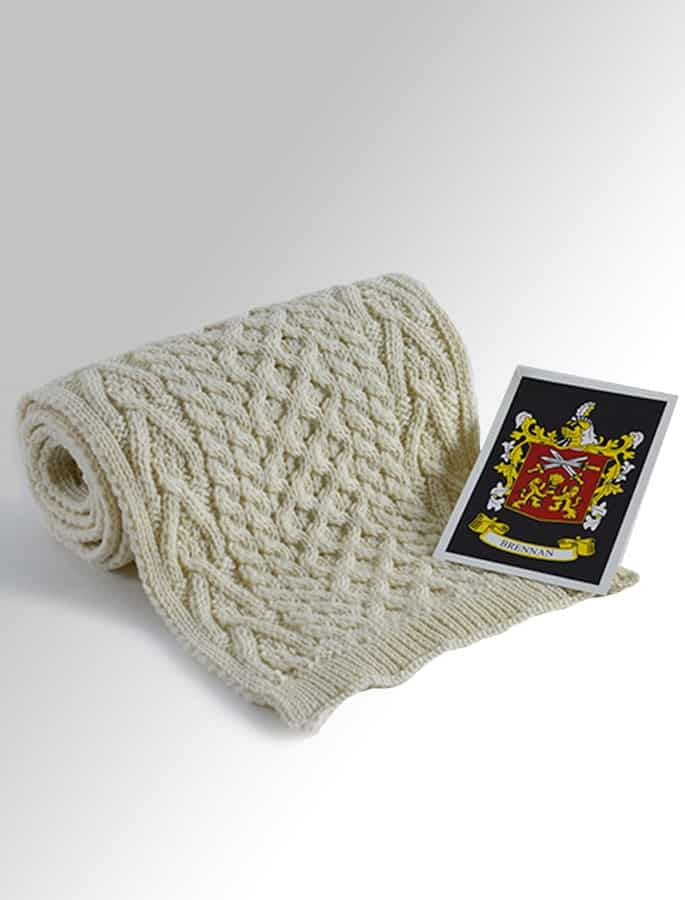 ClanAran Scarves. You can give a gift that will be treasured forever when you choose one of our beautiful ClanAran scarves. These unique scarves are made with 100% soft new wool, designed to reflect the heritage of each individual clan name, and are a practical and stylish choice for men and women. A ClanAran scarf is a great choice for any member of the family, and when you choose the design that was created to commemorate your ancestors, your scarf will become a family heirloom for future generations to cherish.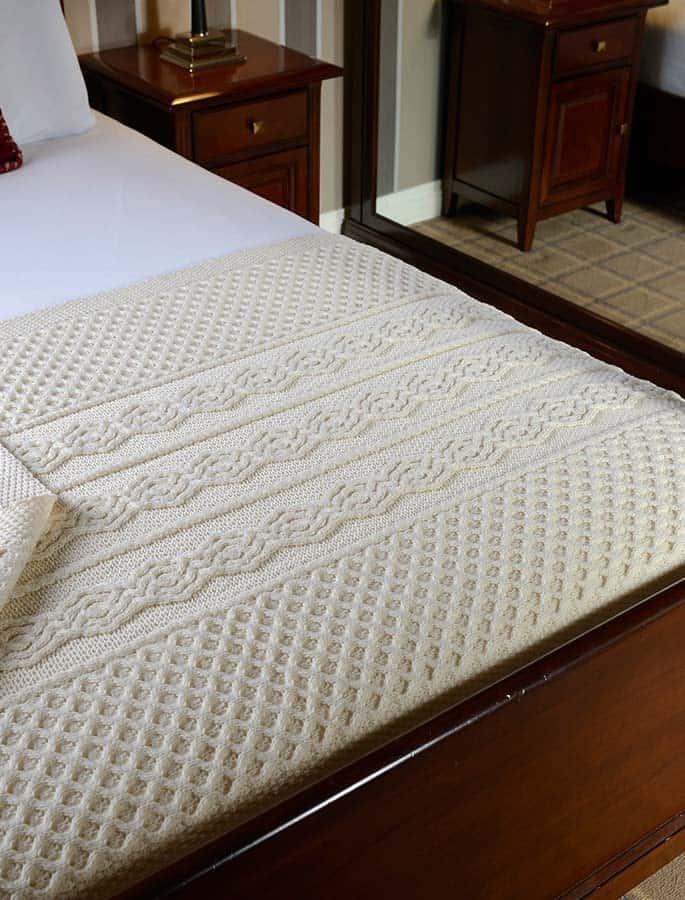 ClanAran Throws. A Clan Throw is a beautiful gift that celebrates the unique meaning behind your family name, combining contemporary style and timeless tradition. These throws are lovingly crafted from the finest 100% soft new wool, and measure 64" x 40", so they are both practical and luxurious. Ideal for throwing over the sofa to soften up your lounge, or to add a touch of cosiness to your bedroom or guest room, your clan throw will be a beautiful centrepiece to any room and is sure to be noticed by your visitors. When you are selecting a special Christmas, birthday or thank you present, simply choose the throw that is inspired by your recipient's ancestors and you'll find a gift that is truly special.
ClanAran History Displays. It isn't easy to find the perfect gift for everyone, but a ClanAran History Display is a truly special gift for anyone with Irish heritage. These beautiful pieces are included with many of our ClanAran items, and can be bought as a gift in their own right for just $19.95. The History Display features the historic family pattern of your clan, handcrafted in 100% soft new wool, and includes a decorative colour print of your clan crest, along with a clan history of your family name, its ancient origins and any variations and deviations.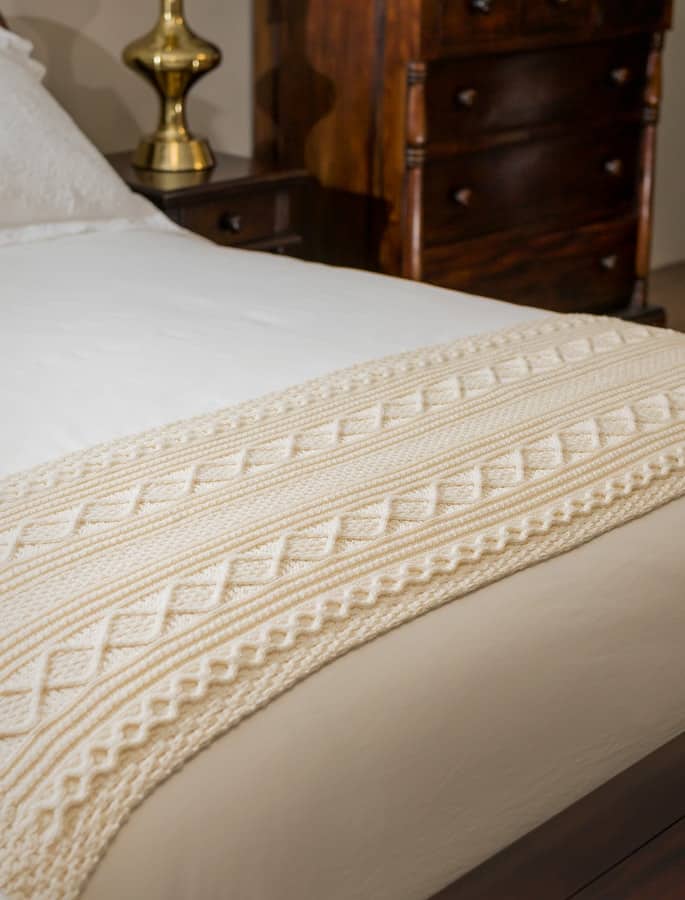 ClanAran Bed Runners. You can bring an extra special personal touch to the cosiest room in the house with one of our fabulous ClanAran Bed Runners this year. We have a selection of Bed Runners inspired by the Clans of Ireland, complete with patterns that incorporate stitches with unique meanings. The Burke Clan Aran Bed Runner, for example, features a moss filled diamond, which represents wealth, as the central panel, flanked by a panel of blackberry stitch to symbolise the Holy Trinity, and two rows of lobster claws on each side, included as a wish for prosperity. This is a beautiful combination, and like all of our stunning Bed Runners, it is knitted in the traditional báinín (pronounced 'baw neen') colour, which is natural white wool. All of our runners are made of soft Merino wool, and are sent to you complete with a clan history and crest.
Here at Aran Sweater Market, we also offer you the opportunity to join the long tradition of hand knitting for yourself, with our ClanAran knitting kits. These kits are specific to each clan name, comprising the finest traditional Aran wool, together with the family crest, sweater history and a knitting pattern. You will have everything you need to create the perfect sized sweater – plus a little extra wool – and you will be able to discover for yourself that this special wool is water repellent, breathable and a delight to work with. Our patterns are easy to follow, and tailored to your exact size requirements. You will also find a free clan knitting pattern in your knitting kit, as well as a clan crest card, a clan crest pin and a specially embroidered clan label. This is a wonderful gift idea for anyone who is proud of their Irish history, and any keen knitter will be delighted by your thoughtfulness.
Make Christmas Extra Special With ClanAran This Year
You can find our full catalogue online, or you can visit one of our stores in the Aran Islands, Galway, Killarney or Dublin to choose your favourite hand-knits. Our ClanAran range already features more than 200 Irish family names, and our designs bring traditional Irish craftsmanship seamlessly into line with contemporary style.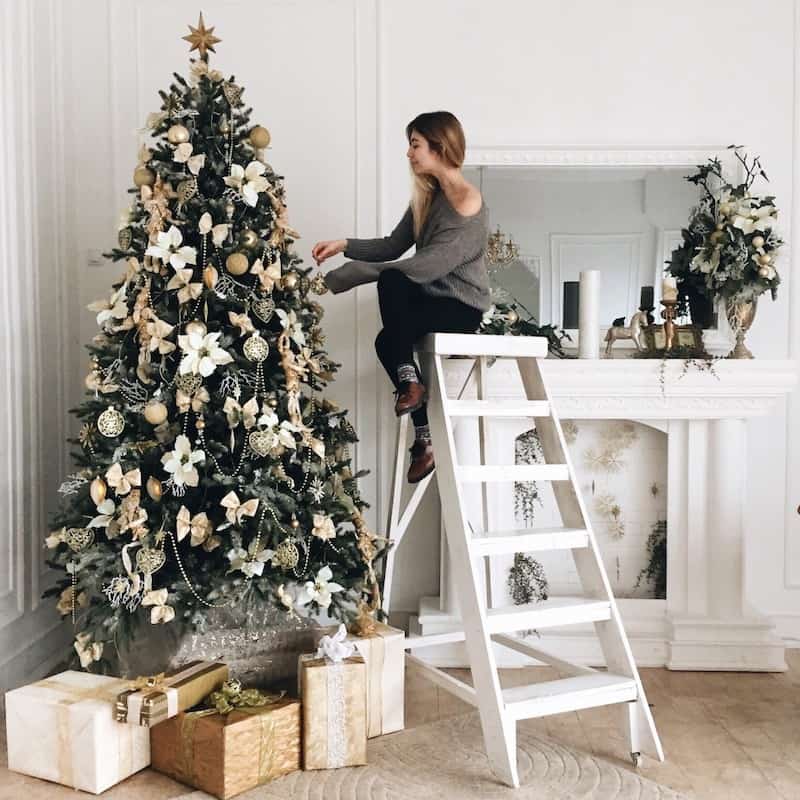 As well as our ClanAran items, you'll find beautiful Aran Sweaters and clothing, as well as traditional hats and caps, unique items for the home, and clothing and toys for babies and children that will be cherished forever.