Are you a trial and error guy who only shops for men's wear, considering what's trending?
Determining your body shape and letting it guide your purchases not only makes you look great but also minimizes your spending. There are five masculine body shapes, including triangular, inverted triangle, trapezoid, rectangle, and oval built guys who may find Confidence body wear shirts a great help.
Let's check your build and get you dressed!
Inverted Triangle
If you are in this category, you have broad shoulders and chest with slim hips and waist. With extra-wide shoulders, you may want a better balance between your upper half and the relatively thinner waist section. The trick for this body shape is to focus less on the upper part and more on the lower half.
Blazers, suit jackets, and rigid dress shirts tend to add bulk to your upper half, making the contrast pop out more. Instead, pick unstructured blazers and jackets, and lightweight shirts, which hang a bit looser over the shoulders.
Skinny denim brings out the same effect, making the legs appear slimmer. Therefore, consider straight-fitting pants.
If you like patterns, horizontal stripes can be a great way to make your torso appear wider. Throwing on a belt also aids in shifting attention towards your waist area. You can also include some accessories to make your body's contrast more subtle.
Other superb outfit choices include v-necks, lightweight fabrics, horizontal stripes, slim-fit chinos, and dark-wash denim.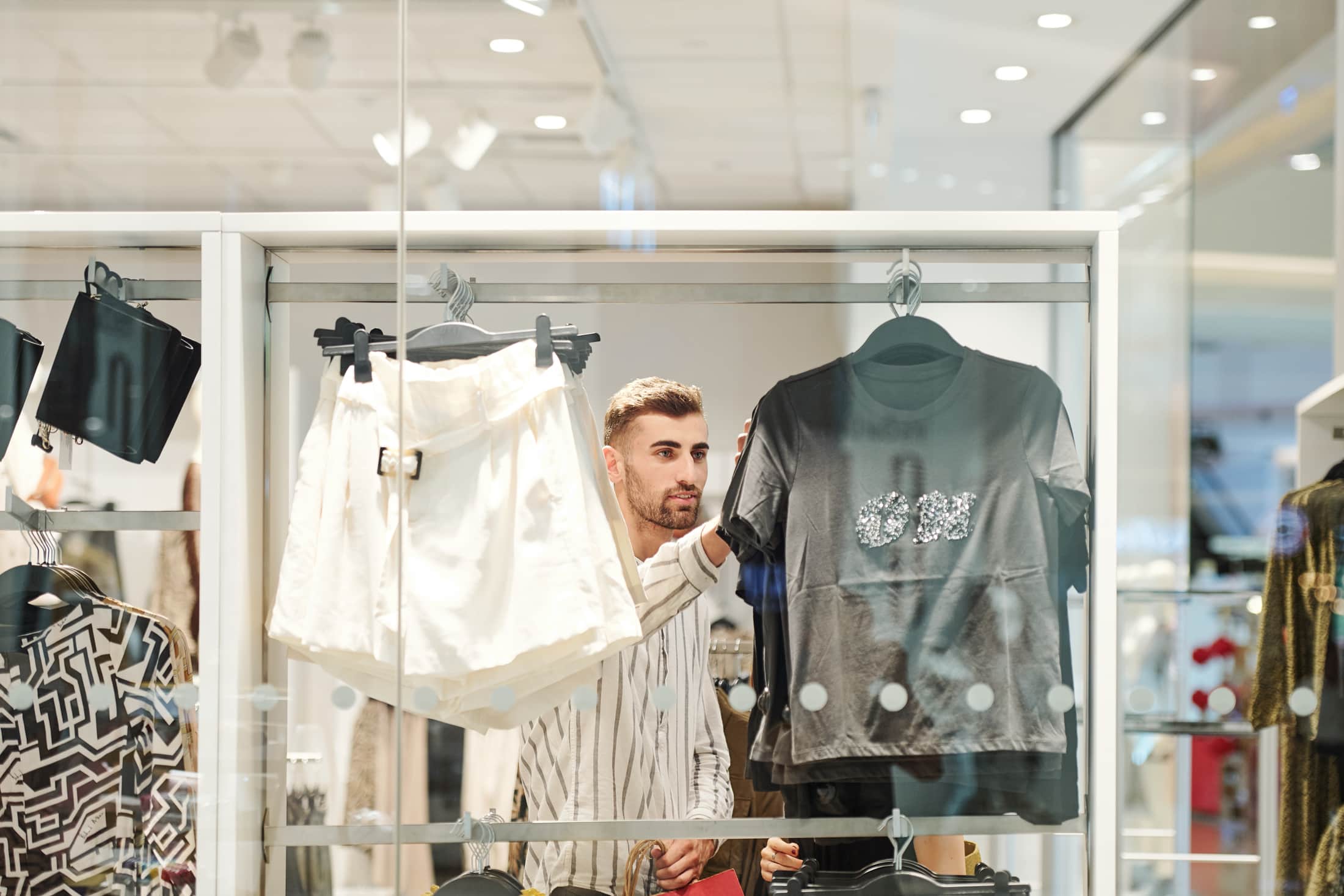 Triangular
This is the opposite of the inverted triangle, with the waist being broader than the upper half. If you have a triangular body, fitted waistcoats, checked blazers, and solid trousers are outfit choices that go nicely with your appearance.
Mixing prints and wholesome colors help distract attention from your large waist as it creates the illusion of shape.
Vertical stripes create a streamlined effect bringing out the effect of elongation and slimming down your upper body. Avoid horizontal strips unless they are from the chest upwards.
Jackets having structured shoulders square your look to avoid a sloping appearance. Single-breasted jackets provide a slim-fitting and more relaxed impression. Avoid double-breasted jackets as they increase the bulk on your waist.
More details and patterns across your chest and shoulders give a broader appearance to the upper torso. Wear jumpers and tops with vibrant colors across the chest and darker hues around your midsection.
Avoid fitted roll necks and polo shirts, busy prints, vibrant colors, and narrow trousers, which make your waist area stick out.
Rectangle
Guys in this category typically have a thin and tall frame. If your waist and shoulders are roughly similar-sized, then you fall in this category.
Your clothing should make the shoulders seem slightly wide and provide an appearance with structure.
Go for horizontal stripes around your upper torso to increase the width of your slim frame. Structured suit jackets and blazers that enlarge your shoulder's size need slight tailoring inwards in the back section to emphasize the waist region.
Button-down shirts paired with fine-gauge crew-neck jumpers give you the impression of having a bulkier frame. A scarf draped over your shoulders can aid in making your upper torso appear larger. Details, prints, and colors can also make your slim frame appear otherwise.
Avoid double-breasted jackets. A single-breasted alternative with a well-defined shoulder structure can be a good choice.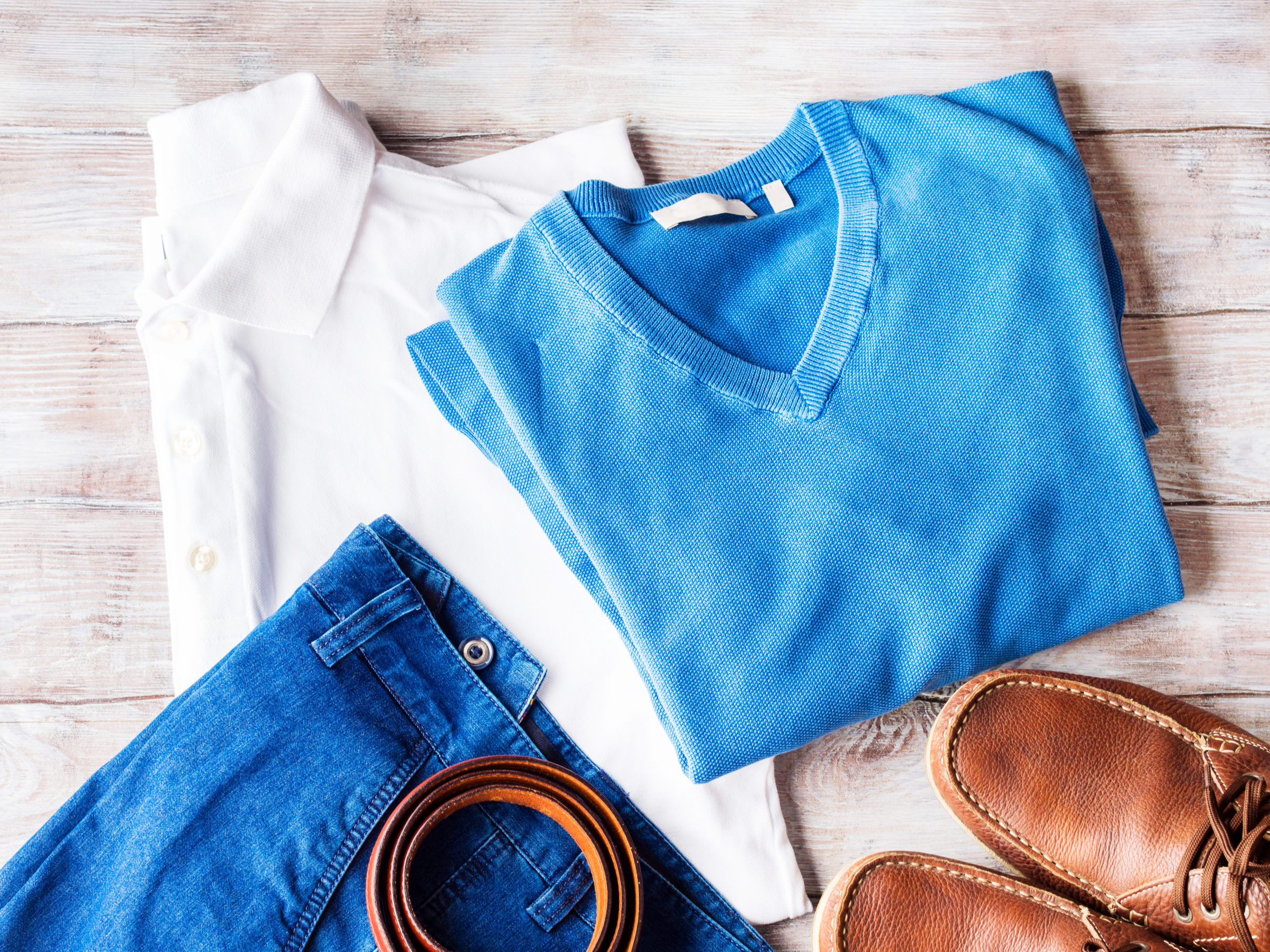 Trapezoid
This body type forms a foundation for most designers as it's an average build. The waist is the slimmest section, with the rib cage widening progressively up to the shoulders and collar bones that form the broadest areas.
Most off-the-rack outfits tend to fit you nicely with minimal adjustments if you fall in this category. Go for sport-inspired current looks and slim-fitted clothing to showcase your athletic build.
Avoid baggy outfits. Most patterns and colors are excellent to wear with a trapezoid body. Shirts with vertical stripes make you seem slightly taller. Plaids and checks increase your horizontal bulk, so select the ones you prefer according to your height.
Blazer or suit jackets taper your waist, making your belly appear slimmer with shoulders looking broader. Wear them with a button at your waist for good measure.
Pick a regular necktie length with the tip touching your belt buckle. The tie width should be average as well. Small, slim, fat, or any oddly-sized tie throws your torso's balance off.
An average body only requires a good personal style with clean lines to look sharp. If you fall here, the essential fashion secret is avoiding saggy and loose-fitting outfits. Moreover, anything generic-looking and bland isn't ideal unless you want to blend well in crowds.
Oval
If your mid-section is broader than your shoulders and hips, then you have an oval build. Typically, your limbs also take a similar shape being shorter and wider while widening at the midpoints.
Ideal outfit choices are those that frame you and give you a slightly slimmer appearance. Simplicity is a good choice, and solid colors work great.
Your trousers should have a comfortably fitting waist that doesn't wrinkle or pinch when belted.
Suspenders make your body look amazing. Whether you wear trousers with suspenders or a belt, ensure you maintain your natural waist position. This way, they can drape smoothly over your belly's bottom rather than squeezing it upwards, letting it sag forward.
Pleats widen your pants slightly while sitting, ensuring comfort if you have a large hind and thighs.
A well-fitting shirt without pinches, wrinkles, and billows is crucial. A broader collar spread is a fantastic choice, especially if your face and neck are broad too.
Single-breasted, dark-colored jackets with a slight taper make a superb fashion choice for plus-size men. Jackets give your torso a frame, making them great to pair with almost anything.
Bow ties are an excellent way to avoid the drape over your bulging belly. Nevertheless, you may not like bowties so getting a wide tie able to reach your belt is still another good alternative.
Tight fits, especially around the torso, are a horrible choice and only emphasize your bulk. Avoid overly patterned clothing and instead opt for outfits that bring focus to your face.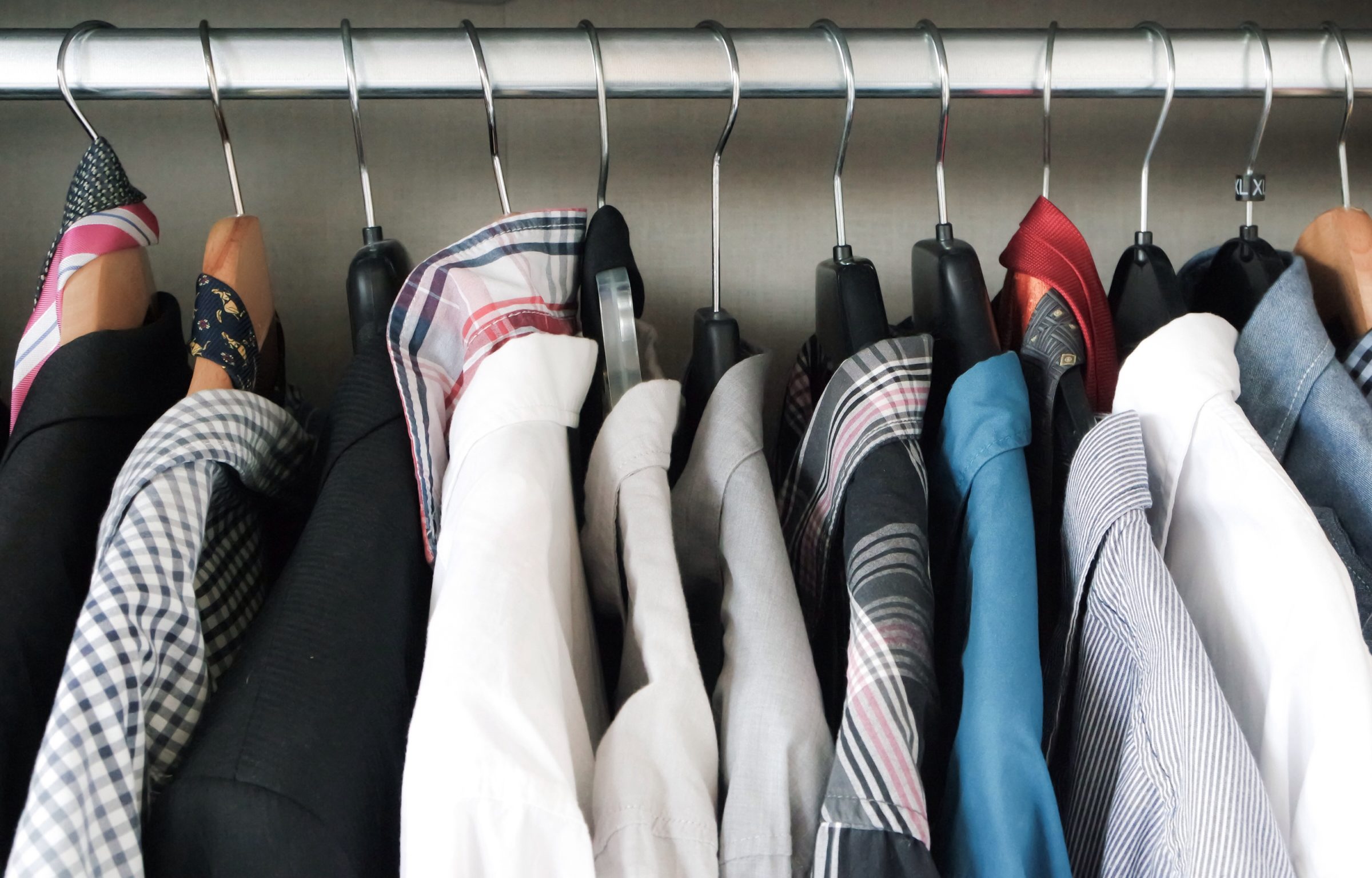 Final Thoughts
The right fit is the leading factor to dressing stylishly irrespective of your body shape. With so many men varying in weight and size, finding your perfect fit in ready-made clothing is almost impossible.
Seeking an excellent tailor and developing a rapport is the first step to getting your entire wardrobe reshaped to fit you well.