Women's shoes have always been a preferred accessory and they will continue to be trending in 2022 also! There are so many various sorts and styles that no matter who you are, you will always be able to discover your perfect shoe. There are a few things that ladies look for when shopping for shoes. Some of these factors include appearance, pricing, comfort, and convenience. Slide sandals are one type of shoe that has all of these traits and then some. These have become extremely popular in the previous two decades and continue to grow in popularity. Style: Slides, like most sandals, go with practically everything! This is fantastic since women seek variety in their shoe collections.
Black Slides are no different from any other sandal in this regard, and they come in various styles. Because there are so many varieties of shoes, I like to divide them into two broad categories: athletic and casual. Athletic slides are often composed of plastic or rubber and are worn with sweatpants or other athleisure clothing. They're very comfortable to wear straight after a workout.
The casual group is made of cork, leather, or some type of foam. The benefit of having casual slides is that they may be worn with more clothes than formal slides. Variety: When it comes to slides, there are so many various colors, patterns, and materials to choose from. Variety is important since you want to be able to wear your green slides with multiple outfits. You can wear patterned slides with a simple dress or just black slides with a bright, modern outfit.
If you're on the run all the time, like most ladies, a pair of slide sandals will be your greatest friend. They are the ideal shoe for walking or standing for extended periods of time. Fortunately, because slides are made from a variety of materials, they provide varying degrees of comfort. A cork shoe is the material best renowned for its level of comfort. Cork provides excellent support, molds to your foot, and is a breathable material, allowing your foot to remain cool and comfortable while wearing it. Not only that, but it's a really durable substance that will endure a long time.
There are also other fabrics to choose from besides cork, so if you're wanting to buy a pair, make sure to try on the other alternatives. The other materials are all excellent in their own right, so your decision should be based on the condition of your foot and other health factors. It's always a good idea to see a doctor and get a better sense of what's best for you.
Even if you're a shoe-obsessed woman, buying numerous pairs of $100 shoes is generally out of the question. Fortunately, slides are fairly inexpensive, typically costing around $45 for a pair of excellent slides. They are not only inexpensive, but they are also long-lasting shoes. Depending on the material you use, your slides could last for several years. So you're getting a good deal when you buy them, and you'll get your money's worth out of them. It's a win-win situation!
Slides are quickly becoming an item for everyday use, thanks to their growing popularity and utilization. Aside from being more comfortable than other shoes, they are also easier to slip on and off. As a result, they are an excellent choice if you are always on the move and do not want to deal with the inconveniences of strapping on something every now and again.
Slides can also be enjoyed in the following situations:
When you're resting or working in the yard or gardens.
While out shopping or conducting errands.
While you're commuting between your bedroom and the bathroom.
Whatever your reason for wearing a sliding shoe, you will appreciate how simple it is to use.
Slides: Past and Present
Sliding doors have been around for ages. Without a doubt, these sandals are the most basic and primitive sort of shoe. Archeological research revealed that some of the oldest slides discovered were more than 8,000 years old.
Slides are now a part of the fashion scene, with several style icons and celebrities leading the way. They are no longer exclusively utilized during the holidays, in the gym, or in the shower. They are available in a variety of colors, shapes, and sizes to suit a variety of everyday needs. Although a slide-on shoe can be unisex, some are created for women and others for males.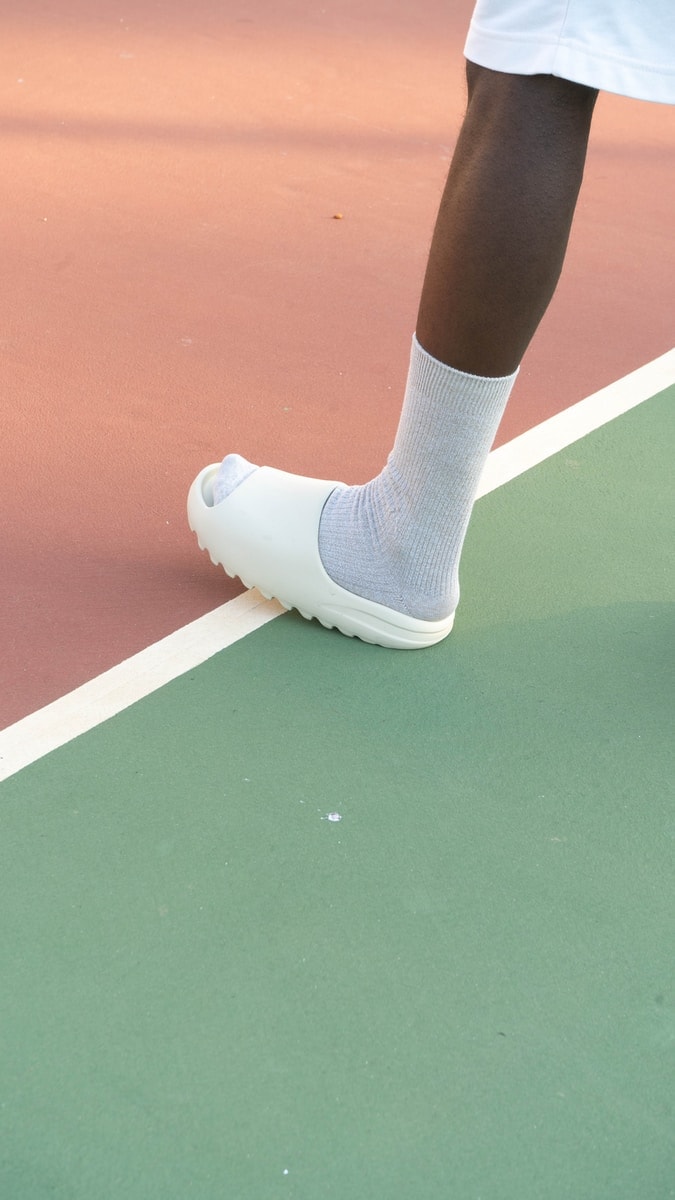 How to Wear Your Slide in 2022
Because you are likely to have a variety of clothing, you may need to exercise caution when wearing them with black slides to prevent looking odd. Consider wearing sporty or fashionable slides to compliment a casual outfit. They contribute to a well-balanced and stunning look for your outfit. You can choose from plain slides, furry or patterned slides, and any color you choose. Slides can be worn with or without socks, as desired.
Furthermore, slides are ideal for fancy ensembles, and high fashion slides for women are available to complement such looks. They are appropriate for warm weather, and all you need to do is choose the black slides that are appropriate for you and your fashion needs. They give additional comfort and traction to your feet.
Wear your slides with any of the following ensembles:
Skirts and shorts.
Trousers with a tailored fit.
Jeans, a dress, and pants.
However, regardless of how you choose to wear your slide, make sure you do it in appropriate weather. Choose the one with the most comfortable footbed to protect your feet from unwanted rubbing. All of these things will contribute to your comfort.