Every October, artists from all over the world take part in the InkTober sketching challenge by doing one ink drawing a day the whole month.
Every year thousands of artists get involved with Inktober, where for 31 days of October, you ink a drawing for each day. I decided to go off the usual prompt and focus on mental illnesses and disorders.
Just like every year, the participating artists are given prompts for every day of the month to follow, but illustrator Shawn Coss has chosen to use the month of October to get serious and talk about the mental illness and disorders.
The consequences are these weird and quite terrifying illustrations, that capture the terrible human conditions correctly.
via boredpanda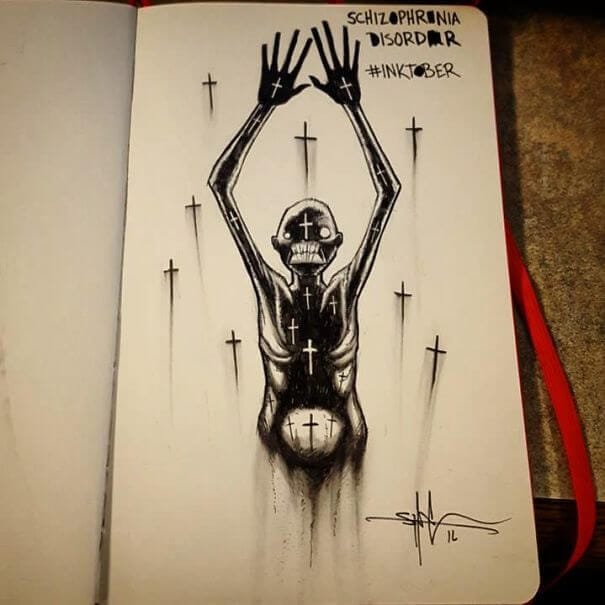 Insomnia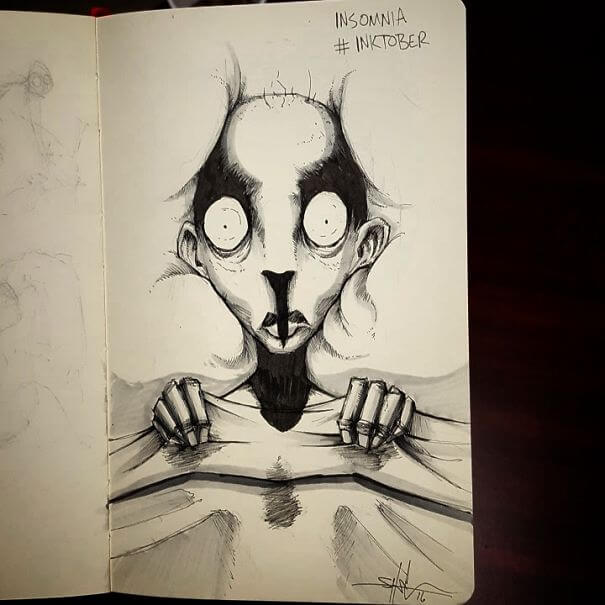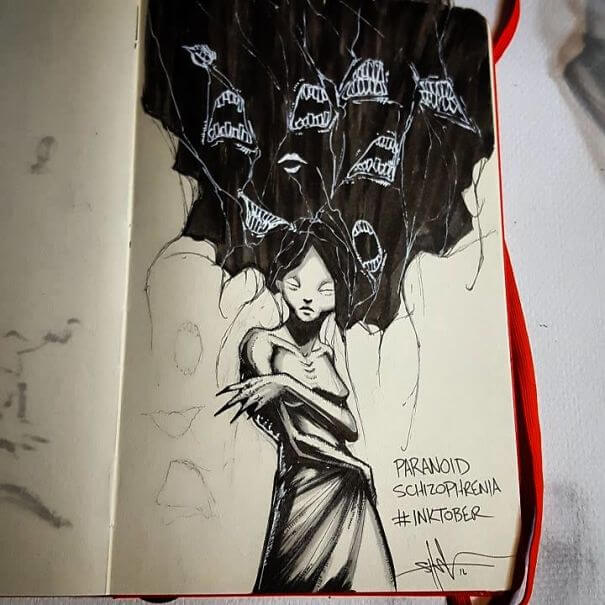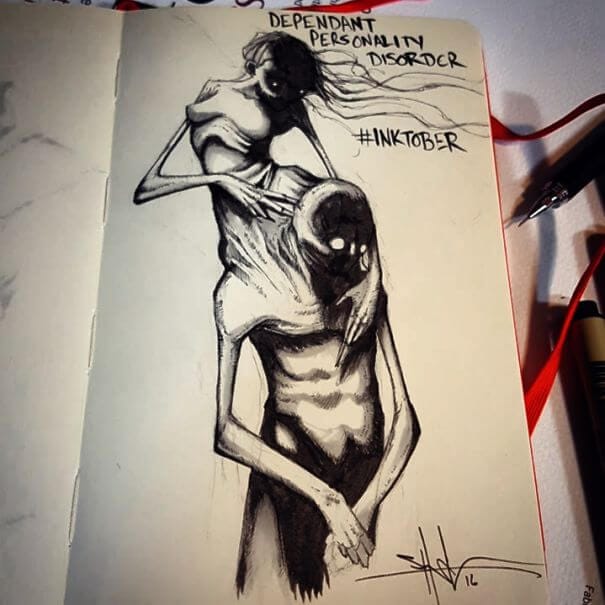 Bipolar Disorder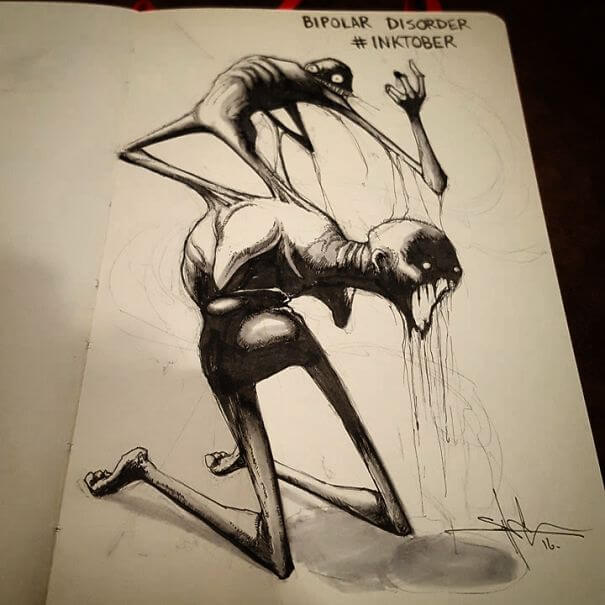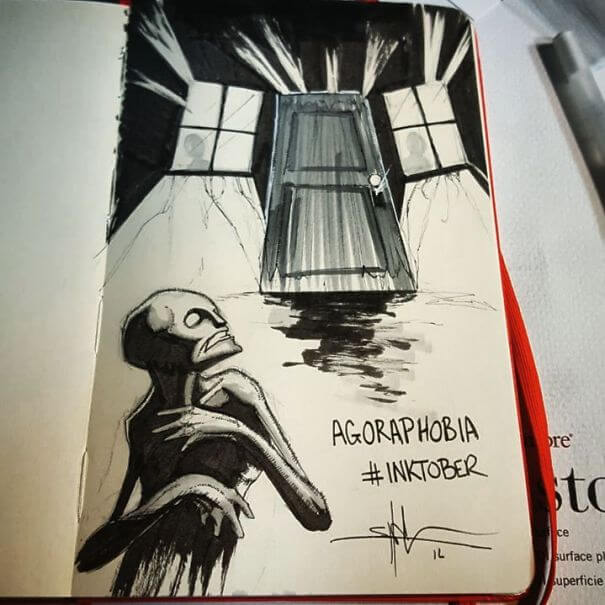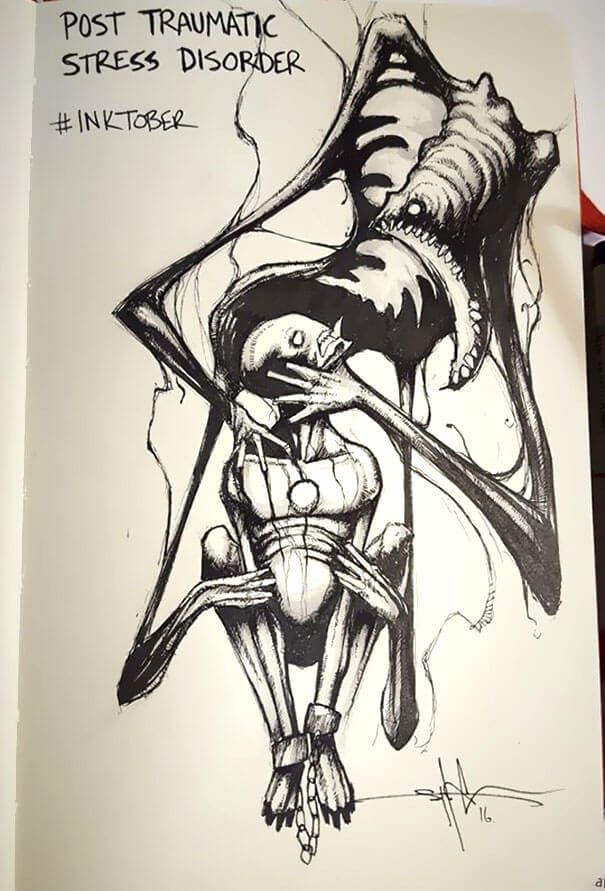 Anorexia Nervosa