As you recall from your childhood, it might have seemed like stepping through the television screen would allow us to spend time with some of our favorite fictional characters on live-action adventures! Unfortunately, this isn't possible at all; however, artist and principal school teacher Sam Mb imagines that he has found a way to do just that every day as an avid "Disney" fan who spends his workday hours imagining himself getting up close and personal not only with Disney's most famous cartoon characters but with Disney villains too.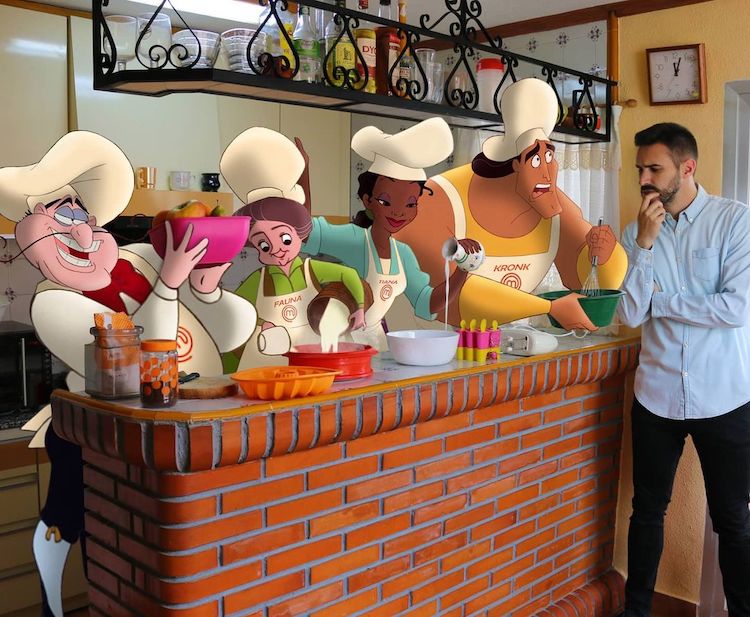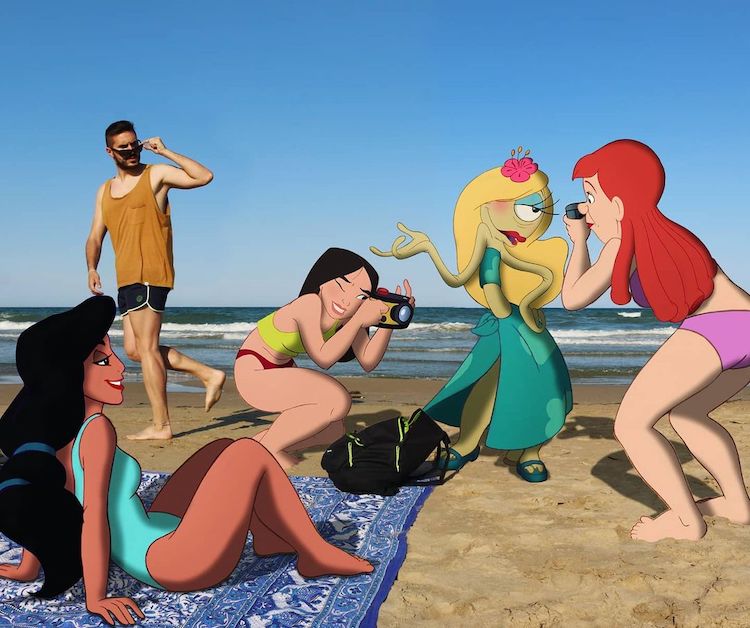 Samuel MB's obsession with cartoon stills began when he saw a live-action comedy about toons, Who Framed Roger Rabbit? Years later, his interest turned into Photoshop scripting. "I like the combination of animation and live-action." he shared with My Modern Met. "Years later, I learned to use Photoshop, and now I like to create photos by combining cartoons in real life."
Samuel's love of animation comes across in every one of his photo manipulations. Creating each image takes hours, but it is worth the time to see an artist at work. "The first thing you need is a good photo idea," Samuel explains when asked about what makes for great photos and ideas to use them with. He continues by saying that sometimes he would be doing something like walking around town or watching a Disney movie, and suddenly inspiration will strike him from out of nowhere!
Once he decides on the image he wants, Samuel finds the frames from Disney movies to put in. He then opens Photoshop to add each character into his photographs of real-life scenes.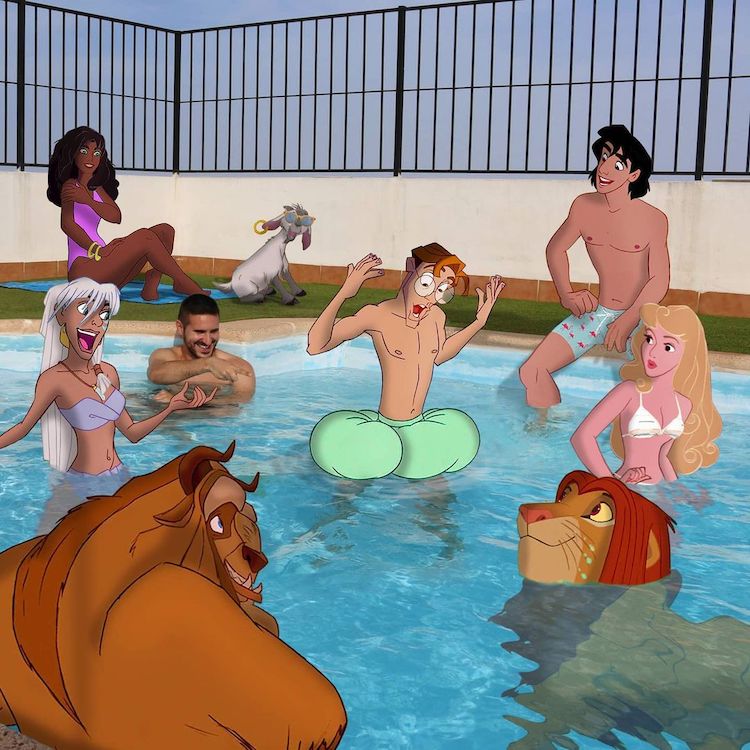 Samuel MB imagines a reality where he hangs out with his favorite fictional characters from Disney. Since childhood, Samuel started as an interest for him now primarily creates at-home scenarios using photos of his own house. From dancing in the living room with Snow White and the Seven Dwarfs to checking out the fridge snacks with Mulan, each photograph captures a fantastical world where animation meets real life.
In some images, Samuel even creates the impression that he's been friends with Disney characters his whole life. He edited his own baby photo to include baby Hercules and a pudgy Emperor Kuzco cuddling up at him in one image, while another set of photos show himself as an adult photoshopped into scenes from classic films like Aladdin or The Lion King alongside actors who starred in them.
There are plenty more eye-catching examples over on Instagram.