In a charming new short film written and directed by MegaComputer, we follow the story of a scrap dealer and two cable cars. Produced by Passion Pictures in collaboration with French ski resort Val Thorens, Crush is full of charm, wit, and outstanding technical ability.
In Crush, we see a mix of MegaComputer's signature cartoon CG animation with 2D characterization for some elements, bringing to life two cable cars known as Chassure and Chausette. Since their installation in Val Thorens, a ski town situated in the Tarentaise Valley of the French Alps, they have been friends.
Unfortunately, the cable cars must be retired when they wear out and are replaced by new ones, according to Passion Pictures, the creators of the short. "There is a time for everything. Everything has an end, whether it's good or bad. Pierre, the scrap merchant, was raised with Chaussure and Chassuette and has always considered them friends. Just before he was about to stomp them, memories of when they were teenagers start flooding back, and he realizes that it's time to spend their last hours together," continues Passion.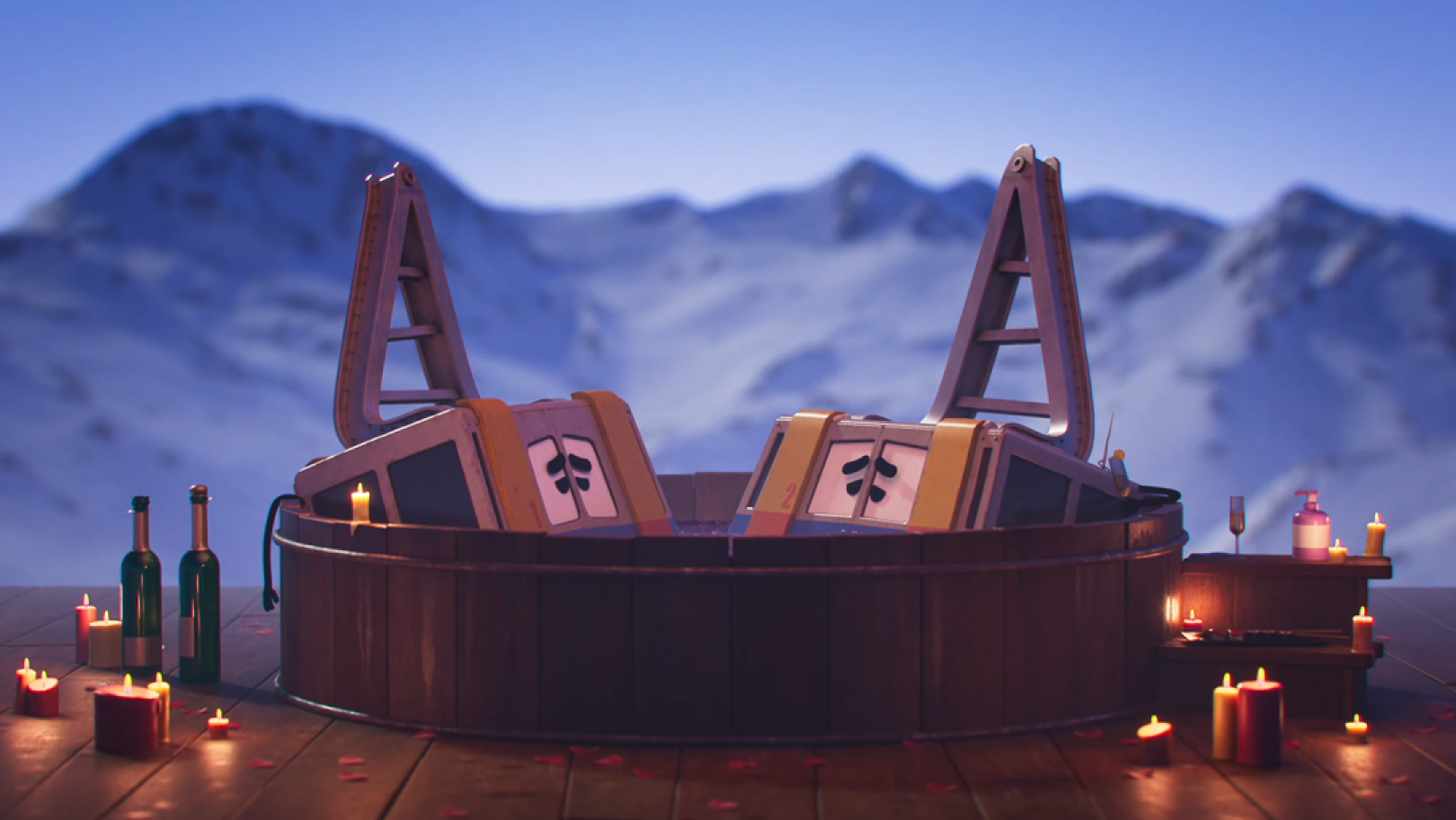 Last year, Val Thorens approached Camille Jalabert, Corentin Yvergniaux, and Oscar Malet to produce a short film with a skiing and winter sports focus. The French directors decided to humanize them and make the pair into a charming couple by utilizing their 2000s replacement as a goldmine for a dramatic twist, inspired by its iconic '80s cable cars. "We were inspired by films like Toy Story, The Blue Umbrella (Pixar short) or even internet videos from LeopARTnik for this short film, and we adore how animation allows you to create a character out of anything," added MegaComputer, who is represented in London by Passion.
Crush is expected to be eligible for the Oscars in 2023, so we may see an award winner on our hands next year. With its unique sense of humor, stunning CGI film with quirky characters we can't help but adore, and the same off-kilter magic as MegaComputer, Crush certainly has it. You may relax while watching the movie below.