Birds don't usually ride other birds. But that's what happened when this crow docked on a bald eagle. It all happened in Seabeck, Washington. Photographer, Phoo Chan has taken a rare photo of a crow "hitching a ride" on the back of an eagle.
"Eventually the crow flew away, and the eagle stayed to hunt for its breakfast," Phoo Chan said. "They both flew in different directions and it looked like they became friends."
Phoo Chan works published in National Geographic.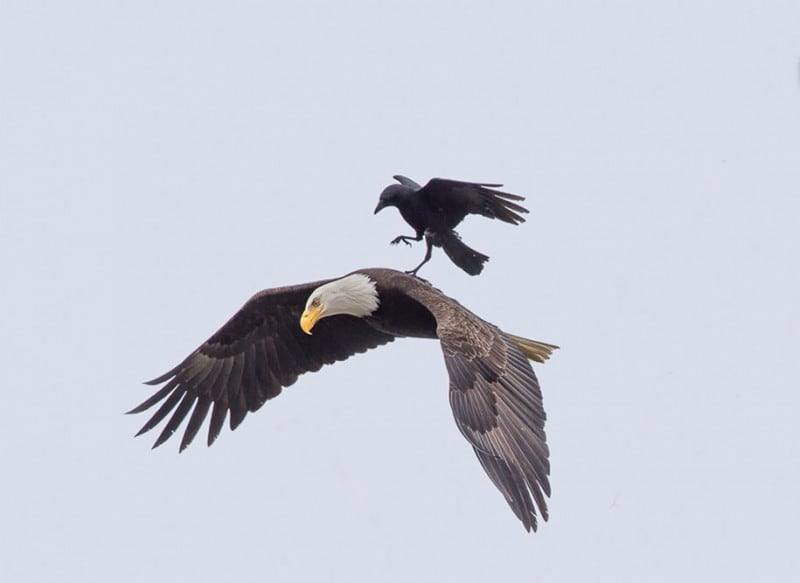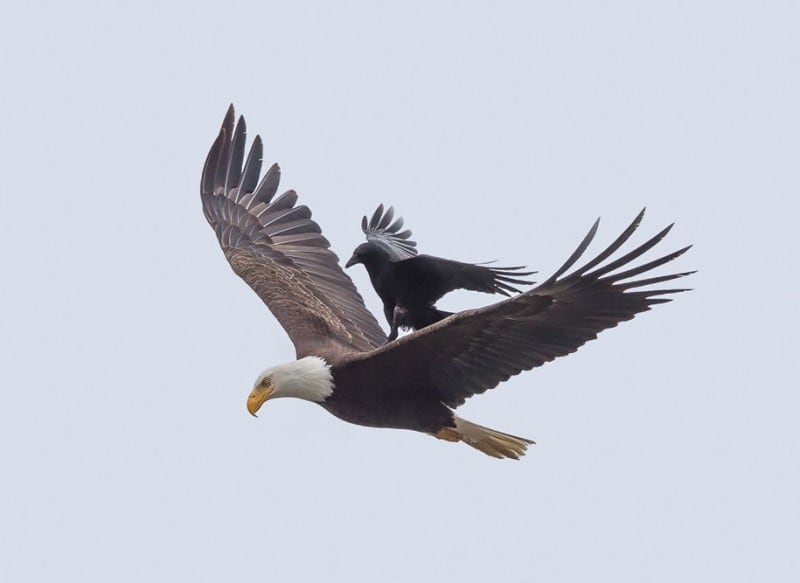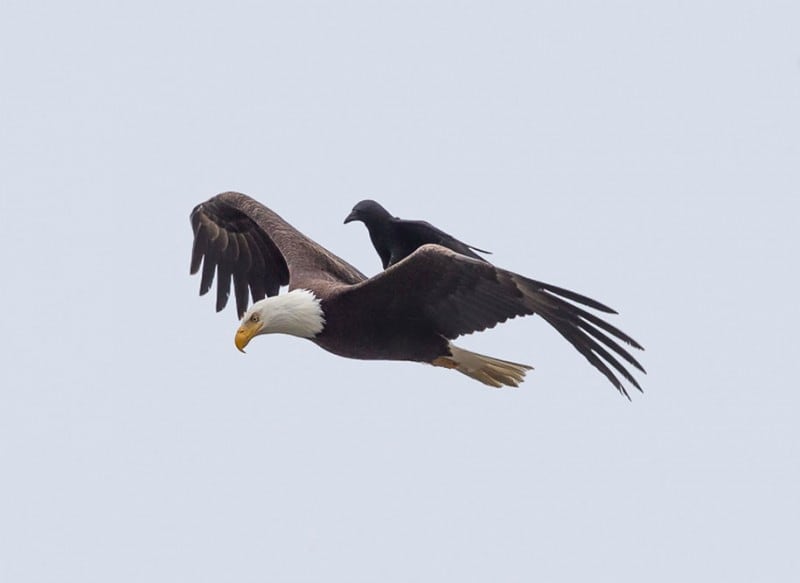 H/T demilked.com