Although contact lenses are anything but cheap, many people prefer them over traditional eyeglasses, as they are easy to wear, offer greater convenience, and allow a natural field of view with no frames to obstruct vision.
There are many different variables that affect the price of contact lenses. Usually, your vision plan and insurance play a significant role in their cost. However, the exams needed to determine what type of lenses you need, as well as the individual prices set by optometrists and ophthalmologists, can also affect the final number.
Because of the rising cost of living and the overall economic turmoil, many people look for cheap contact lenses. To give you a headstart, read the article below and learn how to find them for the best price and what factors to consider in the process.
What Affects the Cost of Contact Lenses?
Today, people with vision problems are not limited to wearing eyeglasses only. If their condition allows it, they can reach for contact lenses, which are often praised for how practical and easy to wear they are.
You'll need to book an appointment with an optometrist to determine which type of lenses will be right for you. The prices of lenses vary depending on their exact type and the required prescription. You can expect to pay anywhere from £24 to £55 per month for 30 pairs of lenses. As a result, the yearly cost of daily lenses can range from around £200 even up to £600. Luckily, you can look for deals and use opportunities such as Vision Direct discount code or similar promos to snag the best deals.
Keep in mind that hard contacts tend to be more expensive than soft ones, mainly because they last longer, but they are usually more suitable for people with dry eyes, as they have low water content and don't deprive the eye of eye fluid. Still, conditions such as severe dry eye may require a completely different approach determined by your doctor and result in a prescription for more expensive lenses.
Furthermore, astigmatism, which results in blurry or distorted vision, requires lenses manufactured to correct the issue, known as toric lenses. Toric lenses, intended to correct astigmatism, are shaped differently than usual soft lenses worn by people with nearsightedness and farsightedness.
Their complex design affects their price, making them more expensive. They also need to be replaced twice a month, while users of "less advanced" lenses can wear them for longer and have better chances of minimizing the costs.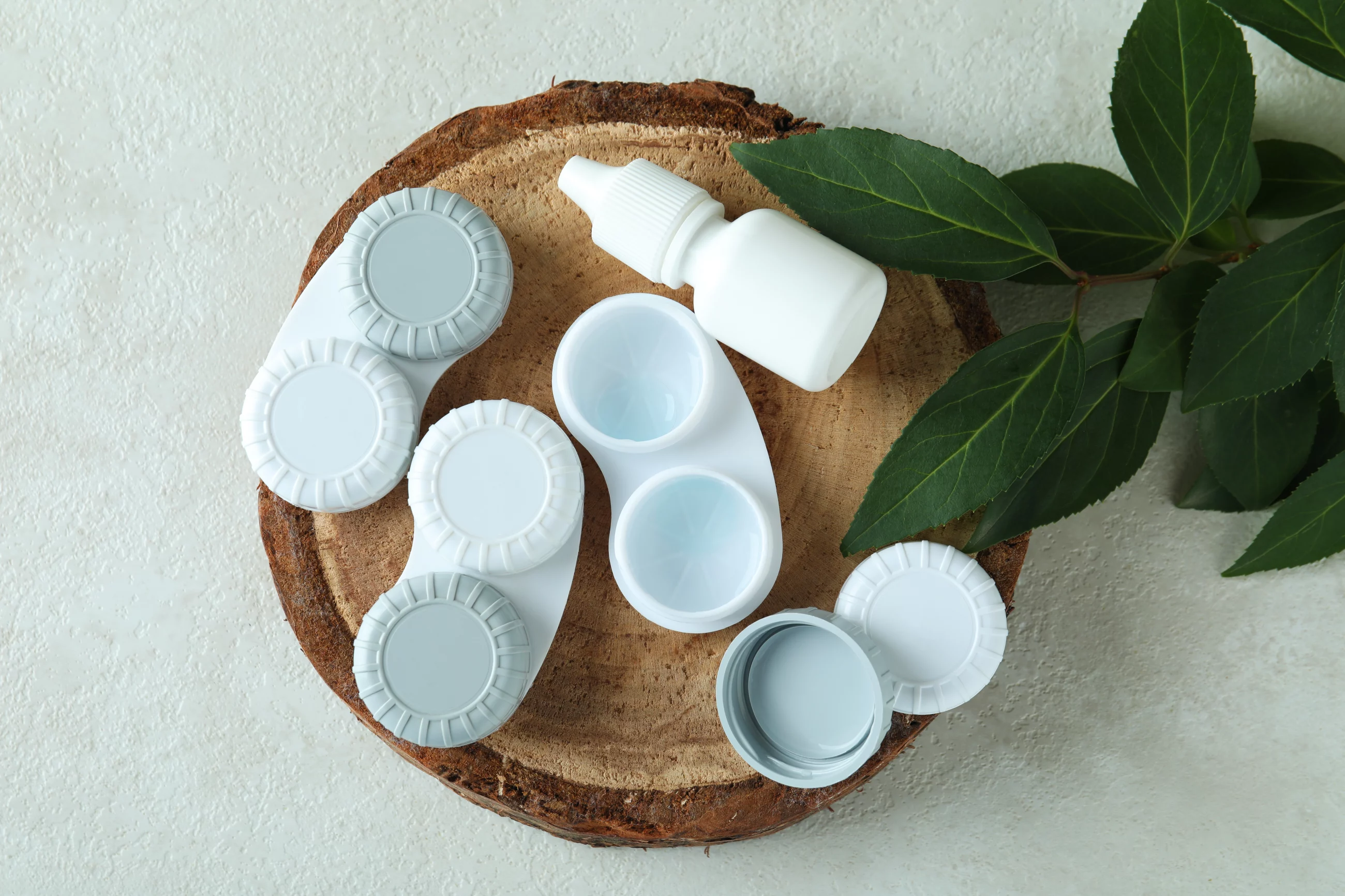 How to Find Contact Lenses for Cheap?
As mentioned above, looking for online promos and deals is an excellent way to find the products you need for a great price, but there are also plenty of other options you can try.
Get Cashback on Your Purchases
Cashback is a smart rewards program used by plenty of businesses worldwide. It allows customers to earn back a bit of the money (usually a small percentage) they spend on their various purchases. Browser extensions such as Rakuten or PayPal Honey will alert you when savings with cashback are available. This way, you won't miss out on any deals and will make some cash back whenever possible.
The best thing about such extensions is that they often partner with different online retailers. After all, it's their way of attracting more active users. You can benefit from this system and use them when looking for new contact lenses necessary to maintain proper vision and take care of your eyes.
Shop on Sale
Sales or clearance events can also be a great opportunity to get the lenses you need for a better price that won't leave you with a hole in your wallet.
For example, if you live near a busy shopping mall filled with drugstores and pharmacies, you can visit it frequently and keep an eye on any sales that may be going on. While there's no hard-set rule, discounts in physical locations may differ from the ones offered online. If you try to keep up with them, it's likely that your lenses will eventually go on sale. You just need to be there when they do.
Ask Friends and Family
If you have friends or family members who also wear contact lenses, don't hesitate to approach them and ask how they manage to keep the costs under control.
A cousin who lives in another city may tell you about a place that offers lenses at attractive prices, worthy of traveling there by train or car. Your friend may have a family member who can refer you to an in-store or online retailer and help you get a significant discount. Getting in contact with these people can help you save lots of money on lenses.
In Conclusion
As you can see, there are many factors that can affect the cost of your contact lenses. Still, the price shouldn't stop you from using this convenient solution, especially if you value convenience or simply can't seem to find eyeglasses that look good on you.
Bear in mind that when looking for cheap lenses, it never hurts to ask around and learn how other people deal with similar issues. You can also use browser extensions to get cashback on your purchases, use promo codes to get the best deals, and look for sales or clearance events.  The more aware you are of the different possibilities, the better for the state of your bank account!